4 Best Jabra Headset Systems
When it comes to headsets, nobody does it better than Jabra. For quite some time, they have been the go-to provider for businesses to purchase quality office wireless headsets for their employees and managers to keep communications both among each other and to their clients clear and pristine. Without a doubt, Jabra makes some fine stuff that any owner would be happy to provide their employees with and HeadsetPlus.com is the best source for finding these at a discount.
But what is the best Jabra headset system? With so many great options, how can we decide which one to go with in order to get the best wireless headset for customer service and provide our clients with the best experience possible? Well, we're making this task a little easier as we list the top four cordless Jabra headsets. Our picks are dependent on the features available, the wireless range, good sound quality Bluetooth headsets, and of course the most affordable quality office wireless headsets. Due to the wide variety of options available, however, we cannot make a numerical list as everybody will look at a headset and decide for themselves if they like it.
Quality Jabra Headset Number One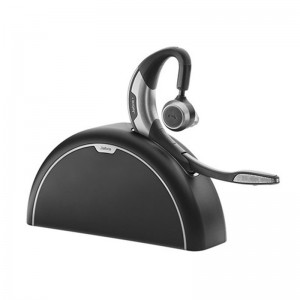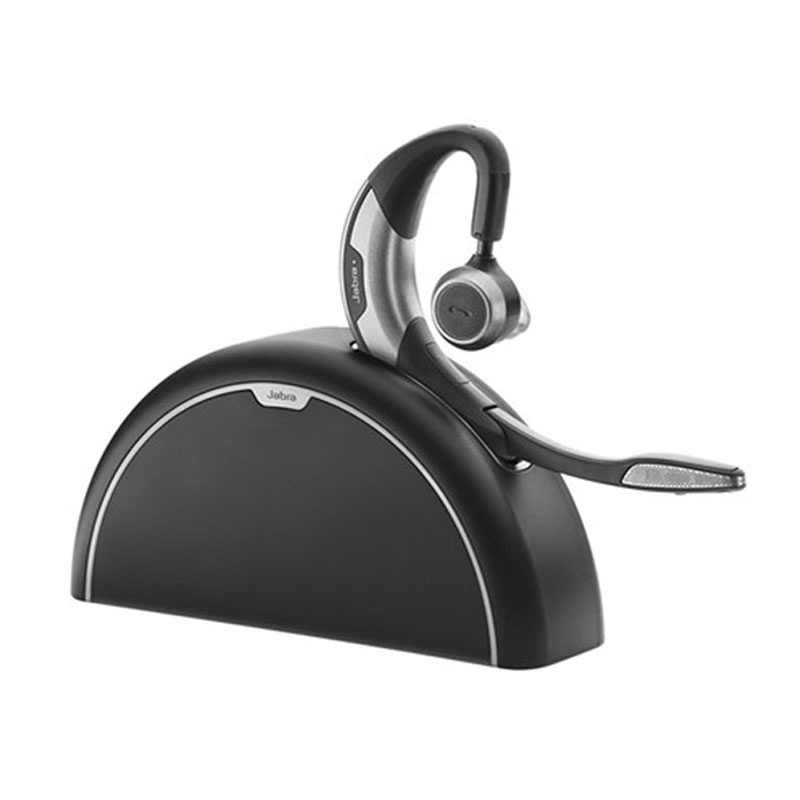 The first high quality Jabra headset we want to highlight is the Jabra Motion UC+ MS. With a 300 ft. wireless range, it has one of the better ranges for quality Jabra headsets but not as many features tacked onto it. What allows this piece to make our list is the fact that it comes with a travelling case within which it can charge. The Jabra Motion also features protection against wind-noise which can wrought havoc on call quality and is also capable of adapting the sound to motion and the environment, as the name suggests. It is also a comfortable piece which is able to adapt to any ear, making it ideal for the general user who is always walking about and needs to conduct business on the go. This also makes it great for construction foremen who need a quality Jabra headset that can block out all the surrounding noise.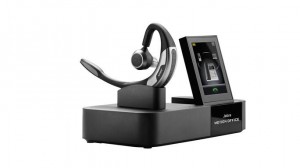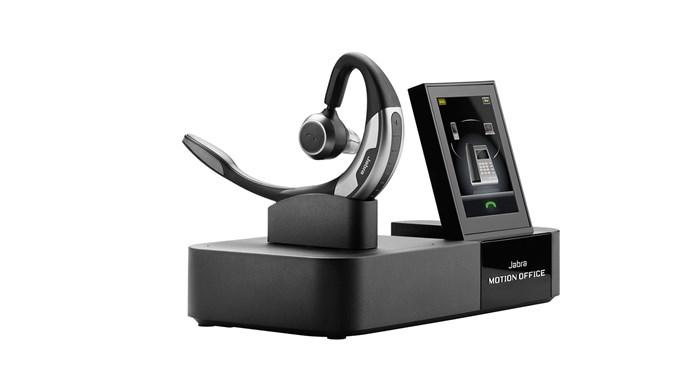 Quality Jabra Headset Number Two
The second cordless Jabra headset we want to highlight is the Jabra Motion Office UC. Much like the regular Motion, it has all sorts of features to encourage quality sound as well as comfort. What differentiates it, however, is its alteration specifically for office use with many more features than you would find on the basic Motion. One of the key features of the Motion Office is its 3-mode connectivity, allowing it to be a versatile piece, capable of staying connected to any type of call-in system. It also touts many features to make the call experience more comfortable to the user, such as HD-quality voice and intelligent volume control to protect the user against sudden loud sounds. It also features many single-touch and voice controls to make using it easy to manage, such as tap-to-connect. The Motion is also unique among many Jabra Bluetooth headset systems for possessing motion sensor technology. This allows it to activate automatically when it is picked up. But the coolest feature that any office worker can appreciate is the Power Nap mode, which allows the cordless Jabra headset to go into a sleep mode when it is not being used.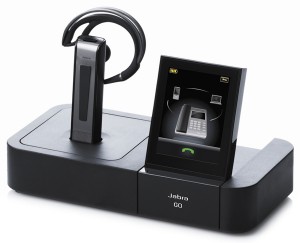 Quality Jabra Headset Number Three
The third Jabra headset we want to talk about is the Jabra Go 6470. This cordless Jabra headset is probably the most versatile of the four listed here as it has many features meant to make it easier to use for a wider group of people and for a wider number of platforms. Just like the Jabra Motion Office, it touts 3-mode connectivity and, like the basic Motion, has a 300-foot wireless range. What makes it different from the other two pieces, however, is its sound capabilities and wearing style. Unlike the other pieces mentioned so far, it has wideband sound capability, so it can create a higher sound quality than either of the Motions. This makes for a more satisfactory user experience and allows the person on the other end to communicate his message clearly. In addition, the Jabra God is the only quality Jabra headset with two distinct wearing styles: the headband and the earhook. The headband is the normal wearing style you will find on most of the best Jabra headset systems, but the earhook enables a far more versatile and stylish piece to be worn.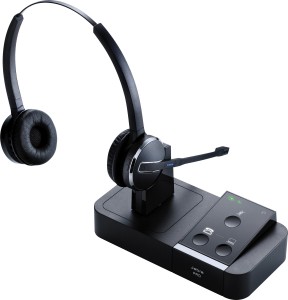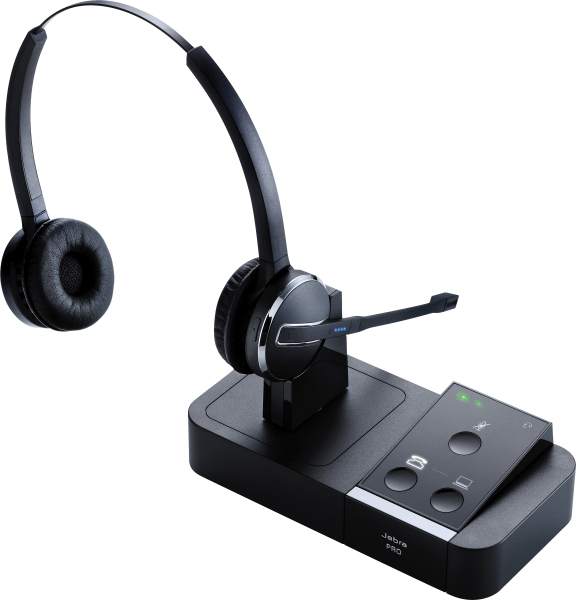 Quality Jabra Headset Number Four
The fourth and final Jabra Bluetooth headset system we want to distinguish is the Jabra 9450 Duo. This piece is probably our favorite here at HeadsetPlus.com because you get the most bang for your buck with all sorts of neat features and 450 foot wireless range that simply can't be beat. While it may not be as versatile as the Motions or as comfortable as the Go, the Duo has several features that you will not find on any other quality Jabra headset. One of the most useful features for business purposes is the pieces ability to handle 4-way calls. This makes the Duo excellent for conference calls and large group situations where the staff may be spread out over long distances. Another great feature that many people like is that it is the best Jabra headset system to use with Skype. Primarily because it's the only one that is UC compatible. It also provides the best protection against sound spikes, making it ideal for any member of a spirited management team which is liable to break into debates about a company issue.
Shop Around
Each of these pieces has their own merits that make them appealing to users of different types. Whether you are a road warrior, or a manager, or even a creative genius with more contracts than you can handle, there is a quality Jabra headset for you. Browse around our listing to see which one fits you best and find the most recommended customer service headsets and the best conference phones for the office. Contact one of our representatives any time if you have any questions.