This year Apple launched 3 new iPhones , and if you are as excited as I am about this. Your next question on mind is "Which headset should I get for my brand new iPhone that would allow me to make it more productive?" For this answer I took the liberty of analyzing a couple of headsets that can help on getting the more of your new iPhone. Main brands will be analyzing will be Plantronics and Jabra, two well know names in the industry and dedicated on bringing the best active and passive noise canceling on productivity headsets.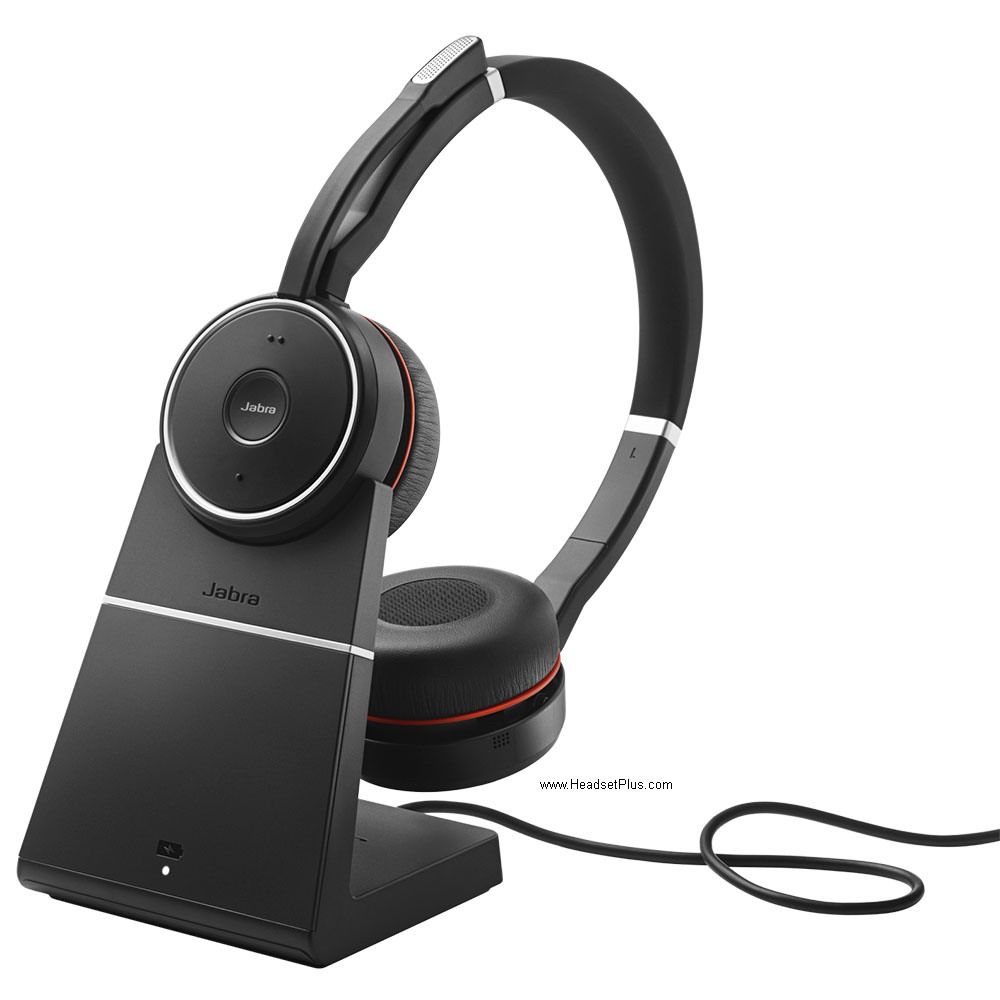 Jabra have done their homework with the EVOLVE 75, this handset has Active Noise canceling speakers, which eliminate the background noise for listening. microphone boom arm that can be clipped on the headband when you use it for music only. It has 100 ft. range using the USB Bluetooth dongle that comes with, amazingly it gives you up to 15 hours of battery life when fully charged after 3 hours. My favorite part of the EVOLVE 75 would be the docking station that comes with, making it easy to set up, plug, charge, and use with a very clean and neat style. Another benefit of the EVOLVE 75 would be the compatibility with most of soft phones and virtually compatible with any desktop, laptop either PC or Mac. You can read more about the Evolve 75 HERE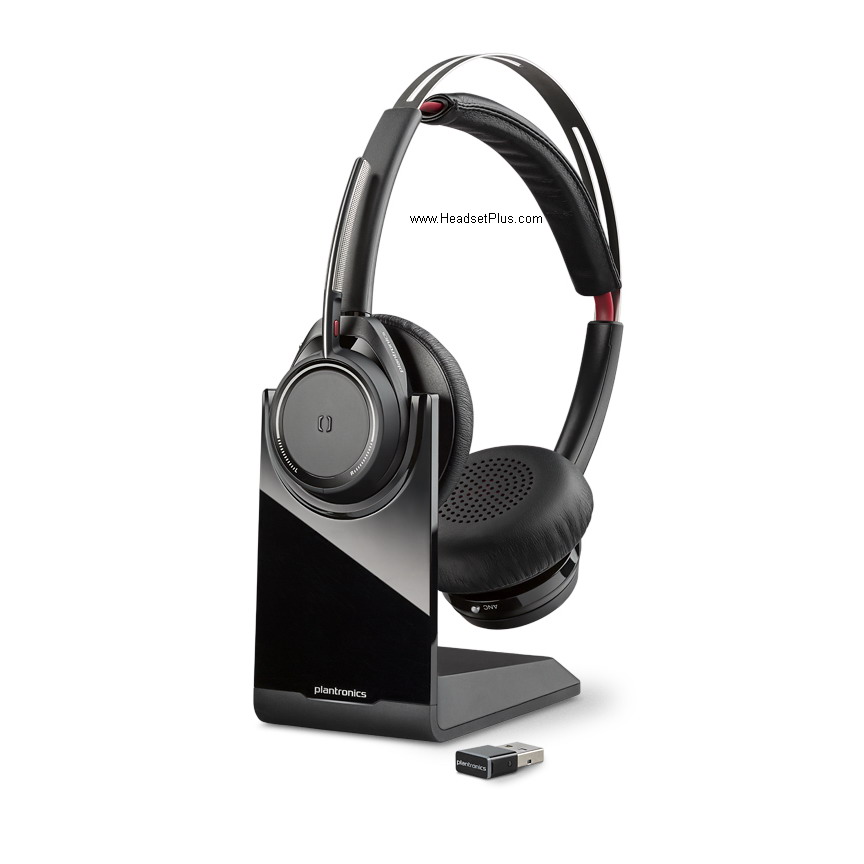 Plantronics give us the Voyager Focus which is an amazing headset with 15 hours of music streaming, or 12 hours of talking time. Active noise cancelling technology that helps blocking out distracting sounds. The Voyager Focus comes with an amazing feature of answering calls by simply putting the headset, mute a call by just taking it off, same as with pause/resume music. Comes with a nice charging station that paired to the USB Bluetooth dongle that comes with can give you a range up to 150 feet on range. Can be used virtually on any Windows or Mac computer, Plantronics Hub is available for both platforms. More details on the Voyager Focus can be found HERE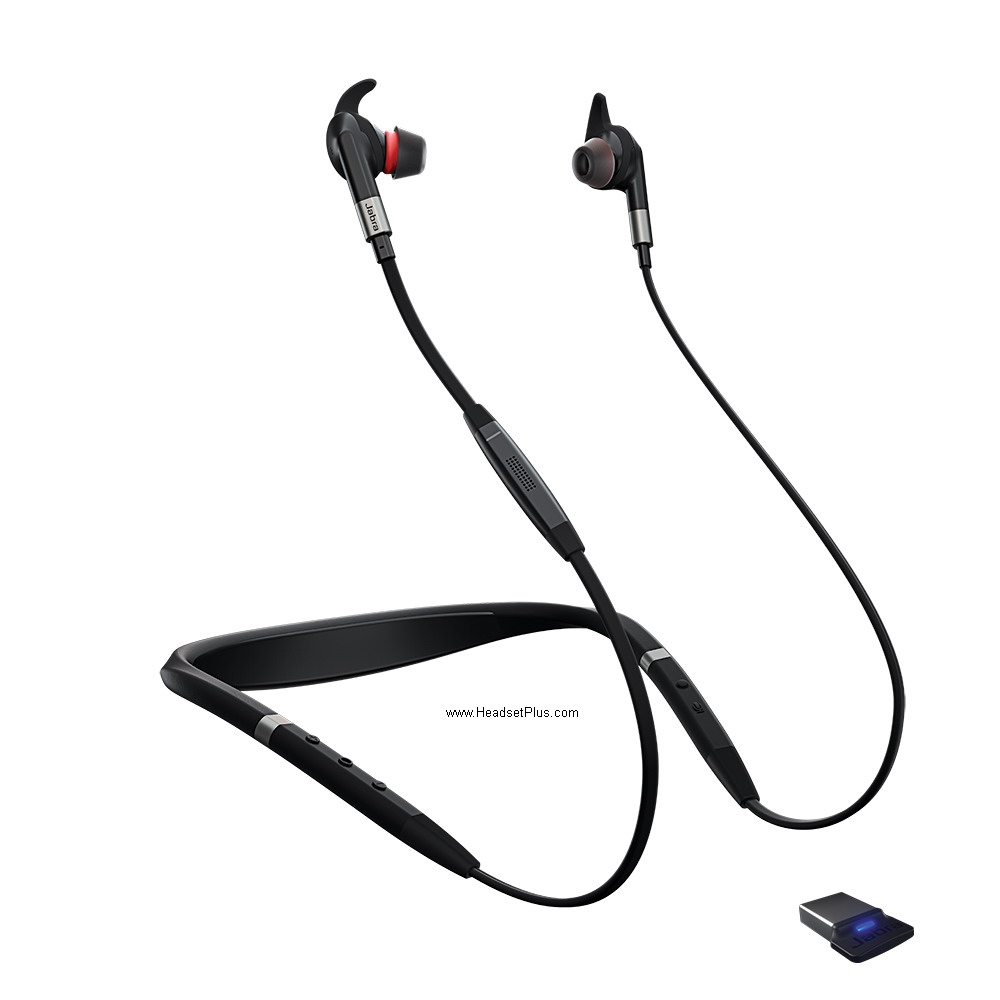 Jabra give us this option, for people who wants the best quality, but they don't like to have something too bulky on their head, or simply want to workout while at work. The EVOLVE 75e is a practical behind the neck option, usual earbuds will give you 3-4 hours top on a single charge. Jabra had surpassed this and they give us 14 hour of music time or 13 hour of talk time with barely a 2 hour charge time. Pretty much the same features of the big brother EVOLVE 75 but in a more compact package, amazing integration of Siri with the microphone makes it seamless and easy to use. Included in the box are three sizes of EarGel ear tips and three ear wing sizes to ensure a snug fit. So you can fit it on the most comfortable way you want them. You can order your Evolve 75e HERE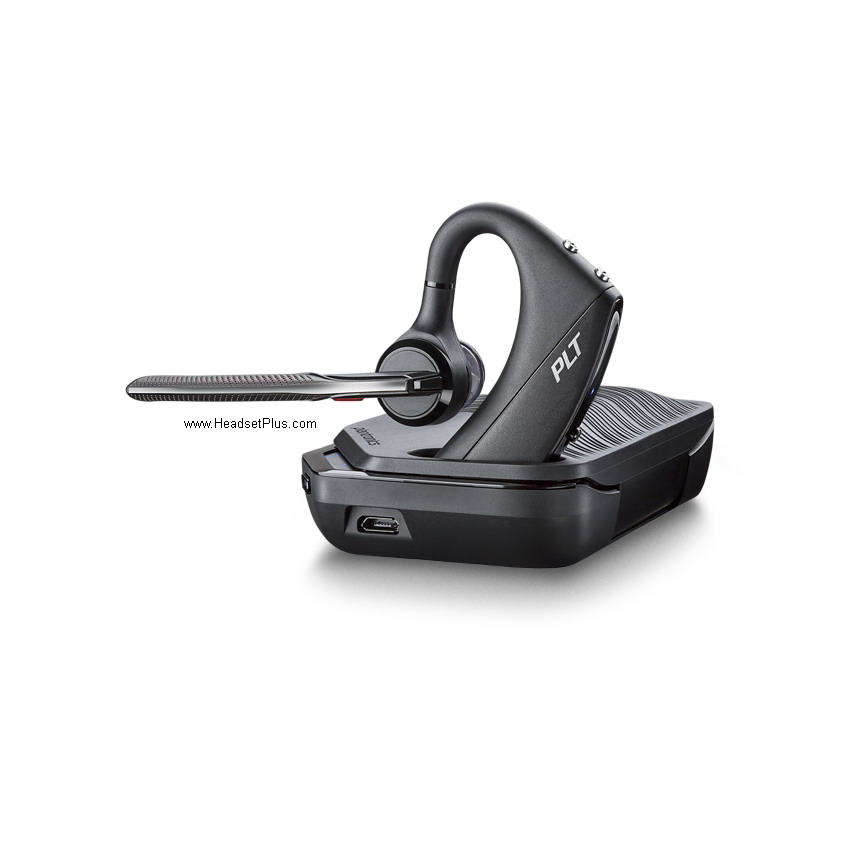 Plantronics has the Voyager 5200 for the "Road Warriors", people that are always on the move and they need a reliable and ergonomic headset. The Voyager 5200 has the WindSmart technology, that as its name says, clears the audio in the microphone in windy days. 7 hours of talk time is standard, or can get up to 9 days on standby. Best of this headset is the "whispered alerts" that gives you Caller ID when a call comes in, you can just say "answer" or "ignore" without taking your cell phone out of your pocket. Compatible with any laptop/desktop on Windows/Mac OS. Click HERE for more details on the Voyager 5200.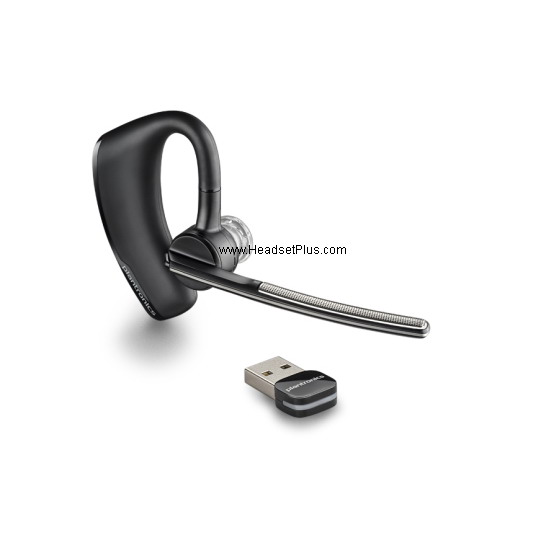 Voyager Legend comes with a nice P2i technology, which is a nano-coating that protects the headset against sweat and moisture damage for the people that are always moving around. Voyager Legend will give you 7 hours of talk time or 11 days of standby with barely 90 minutes of charging, you can use this headset for your soft phone using the Plantronics Hub software available either for Windows or Mac, a nice feature is the integration of the headset battery meter on your iPhone's screen. The range will not be as amazing as the previous headsets, but its a quiet significant at 33 feet. This headset is already optimized for Microsoft Lync 2010, so you don't have to worry about firmware updates for that application. To learn more of the Voyager Legend click HERE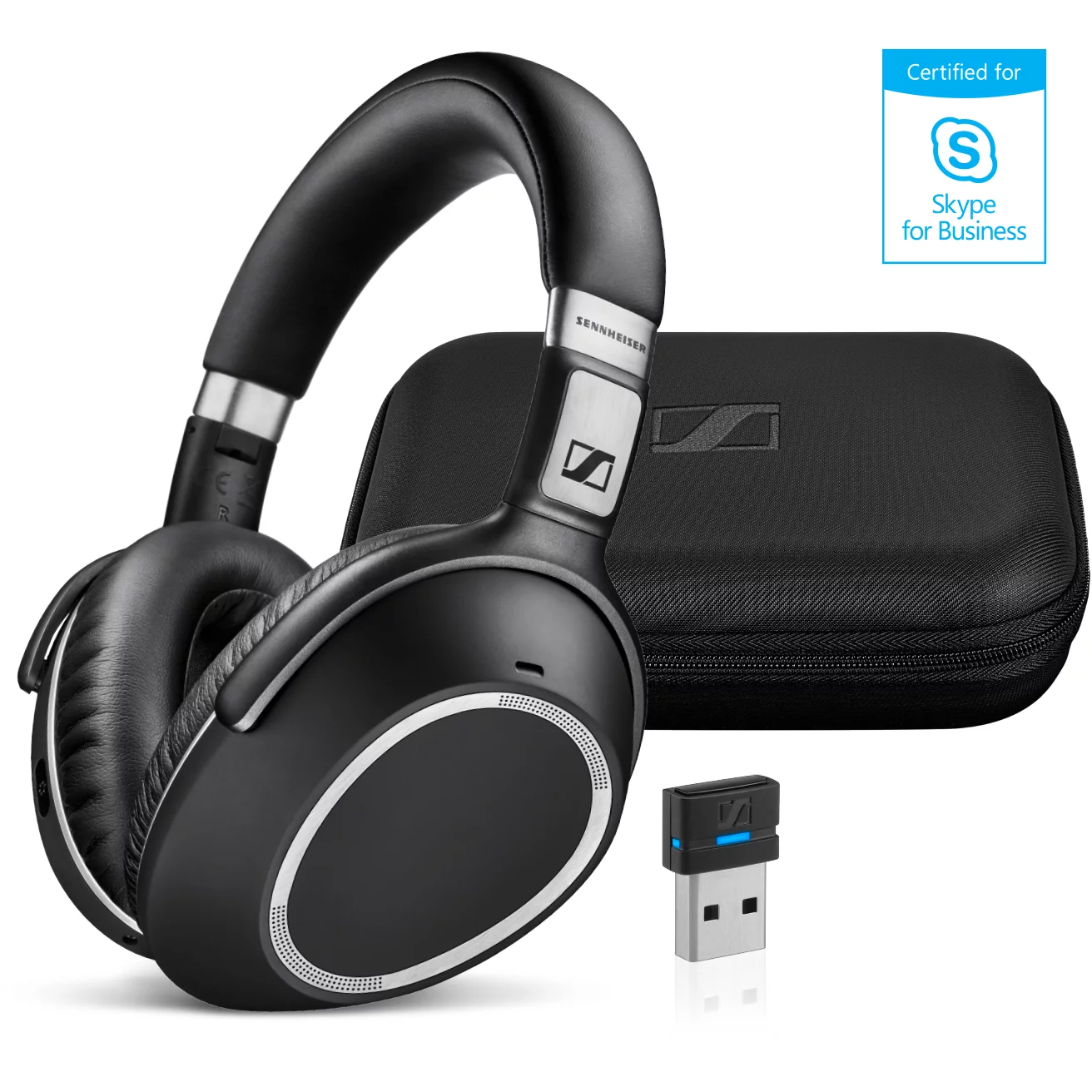 The last but not least on my list, Sennheiser give us the MB 660 UC with and amazing noise canceling microphone, Active Noise Canceling Ear Cups, with a battery time of up to 30 hours with one full charge and 15 days of battery on standby. Coming with it the USB dongle so can be used with your computer for soft phone applications. The comfortable ear cups are easily fold able for traveling and can be stowed away in its hard travel case, one of the only wireless headsets int he market with a 2 year warranty, making it a nice contender in my review, The MB 660 UC comes with a 3.5 mm cable so can be used by virtually any device with a headset jack.
More features and details on the Sennheiser MB 660 UC can be found HERE

Smartphones (iPhone, Androids) have become so ubiquitous in our day to day lives that many business and consumers alike have shunned the need for traditional land lines and have decided to forge through life wirelessly. Smart technology has disrupted so many entrenched industries and improved the way we can communicate but sometimes there is no replacing a simple phone call. For those who make and receive dozens of calls each day, a headset is needed in order to maximize the flexibility the smart phone tech has provided us.
Plantronics HW540 + Plantronics 3.5mm Headset Smartphone Cable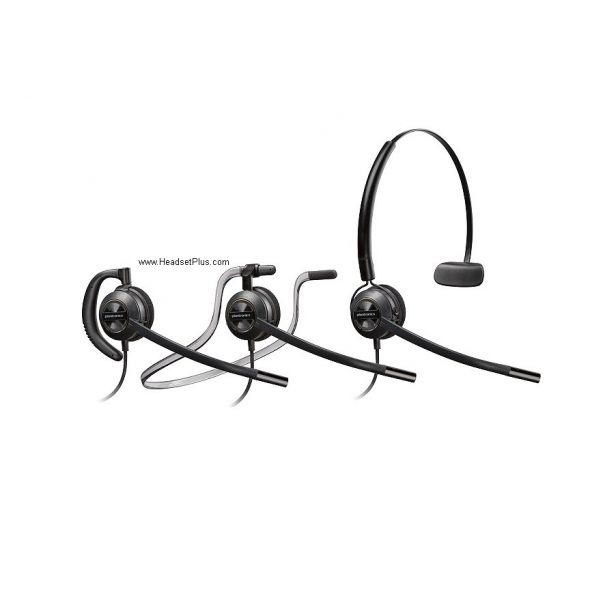 Hands down, the most comfortable headset for smart phones, the Plantronics HW540 has comfort and quality built into its DNA. The HW540 is one of the lighter headsets on the market, and boasts all day comfort. The HW540 has the superior sound quality and noise cancellation that Plantronics is renowned for but offers a unique 3-in-1 headset design that allows you to choose your wearing styles. Don't like how one fits? Switch it to different one. The HW540 is designed for heavy use and the HW540's laser welded construction and metal joints work together in providing toughness and durability that cannot be matched.  Add the Plantronics 3.5mm Smartphone Cable  you can use it for almost any smartphone.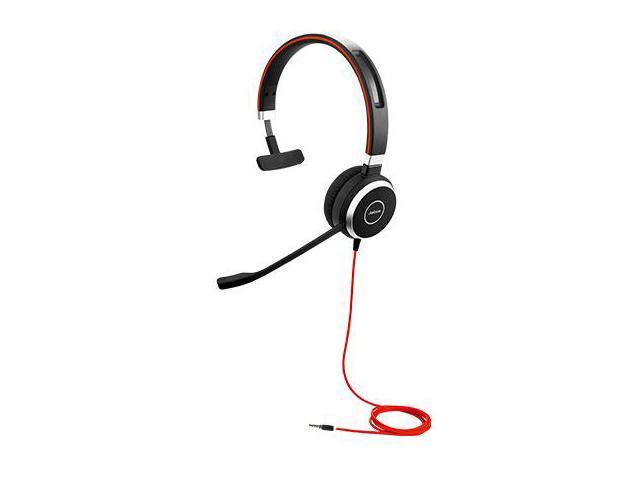 The Jabra Evolve 40 Mono is a great mid level headset for your smartphone. It has a 3.5mm jack on it. It goes over the head and covers one ear. It has a nice noise canceling microphone and good sound quality. Has Digital Signal Processing and is the replacement headset for the Jabra Evolve 40 Mono, it does not come with the controller. It comes with a 2 year manufacturer's warranty. Click here to buy now.
The Jabra Evolve 40 Stereo is another great headset. It's just about identical to the Jabra Evolve 40 Mono, but it covers both ears. It is again, a great mid level corded headset. It has a great noise canceling microphone and nice Hi-Fi wideband frequency response. This headset is the replacement headset for the Jabra Evolve 40 Stereo so it doesn't come with a controller. Comes with a 1 year manufacturer's warranty. Click here to buy now.
Plantronics Blackwire 5210 USB-C, 3.5mm Headset, MS Skype Cert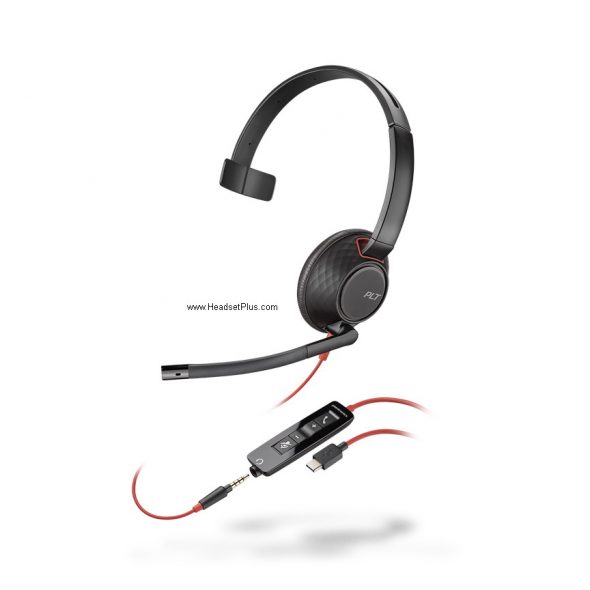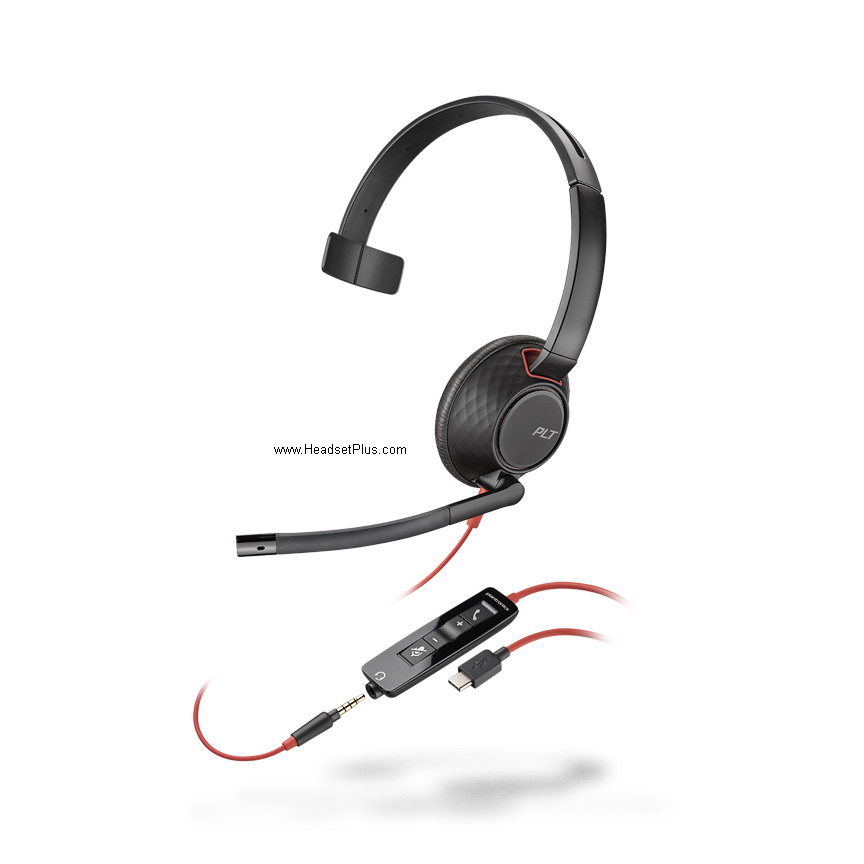 The Blackwire 5210 is next step in evolution in the Plantronics Blackwire series. Ergonomically designed, the 5210 is perfect for all-day usage or long conference calls without discomfort. The headband is cushioned metal that provides durability as well as comfort. Connect to many different devices; with a USB/USB-C and 3.5mm connections, the Blackwire 5210 is one of the more versatile headsets on the market. The 5210's noise cancelling microphone and passive noise reduction technology ensure private phone conversations. The 5210's PC wideband audio makes it ideal for multi-media or soft phone applications. The 5210 is perfect for your busy workday.
Plantronics Blackwire 5220 USB-C, 3.5mm Headset, MS Skype Cert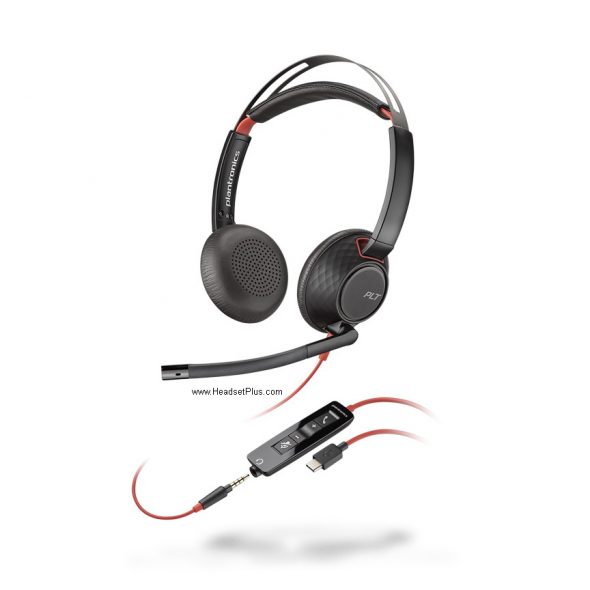 The 5220 Blackwire headset is the perfect headset for work or play. The leatherette cushions keep your ears cool and are meant for all-day use. Answer or end phone calls or adjust the volume from the 5220's audio control button. The 5220 has foldable ear cushions and is equipped with a carrying case that makes it easy to take with you on the go. The wideband HD audio and digital signal processing technology create lifelike phone conversations. The 5220 has dynamic EQ which automatically adjust audio settings between phone calls or listening to music while also protecting your ears from unexpected spikes in audio. The 5220 was designed for UC applications and soft phones and will work with Avaya, Microsoft Lync, Skype for Business, Cisco, etc.
Plantronics Voyager Legend Bluetooth Mobile Headset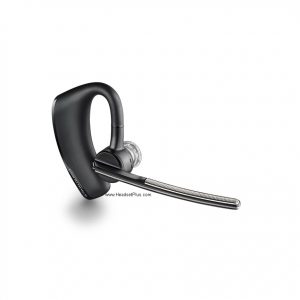 And here it is the best headset for smartphones. The Voyager Legend is truly the first of its kind, a Smart Bluetooth headset. It combines the power of three microphones – noise and wind cancellation, voice command and Smart Sensor technology. To put it simply, the Voyager legend understands how and when you want talk. Sensors react when you put on the headset, allowing you answer phone calls without a click. When wearing the headset, it announces who is calling and waits for your commands. Say "answer" to answer, "ignore" to ignore. The Voyager Legend offers snap-fit magnetic charging connection makes charging quick and easy. The Voyager Legend offers superior experience and it is the best Headset for smart phones on the market.