Nobody likes being tied to their desk. So many offices have such frenetic and fast paced working environments, being tied to your desk just isn't a very realistic or productive way to get work done. Then their is also the limitations that brings from that type of one on one communications. In many instances, more than one person needs to listen on a call whether it is for training purposes or just a general with the companies higher ups. Adding a speaker or a conference to your deskphone, can make a world of difference. Today we are going to help you find the best conference or speaker phone that would best suit your needs.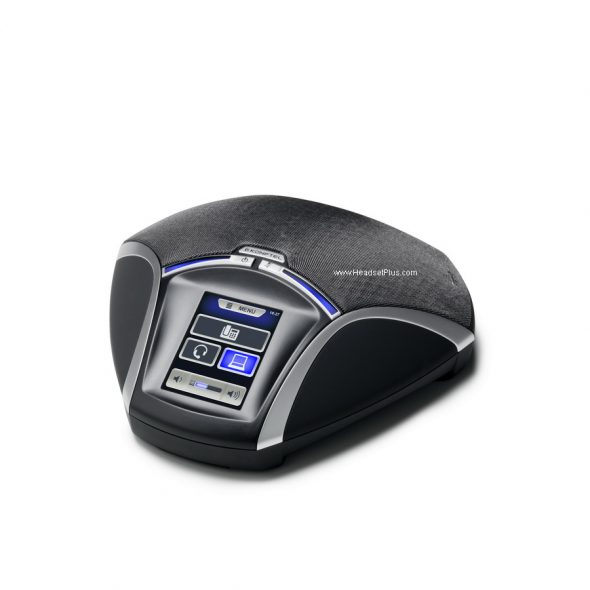 The Konftel 55 is an easy-to-use line of conference phones by Konftel. The Konftel 55 comes equipped with a 3.5mm headphone jack for more private conversations. The Konftel 55 allows for Unified Communications: integrate it with Microsoft Lync, Skype for Business, Cisco Jabber or Avaya while also providing the ability to connect your smart phone or tablet to the conference phone. You can record phone conversations on a memory card to replay, share or save them. The Konftel 55 is small and portable and easy to take with your or move to different conference room. The built-in color touch screen design makes switching between different devices simple and painless. When you purchase a Konftel Deskphone adapter you can connect the Konftel 55 to any corded desktop phone. The versatility of the Konftel 55 along with its patented OmniSound audio technology makes the Konftel 55 and ideal addition to your desk phone.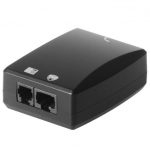 BUY NOW!
Required: Konftel Deskphone Adapter
Konftel 55wx Bluetooth Wireless Conference Phone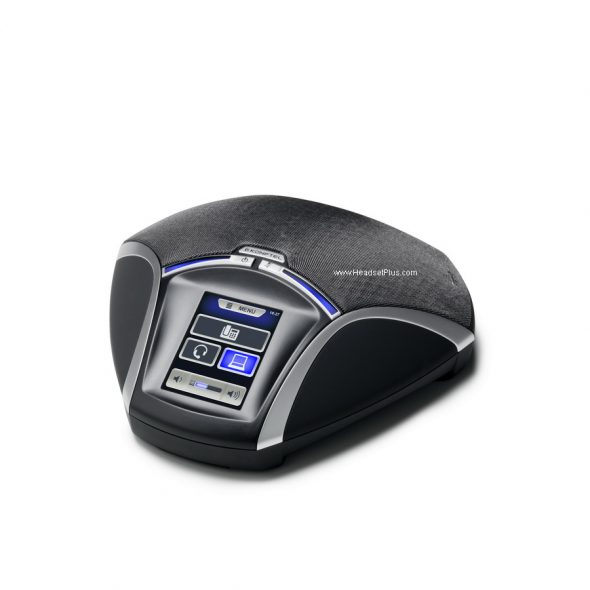 The Konftel 55wx Blutetooth Wireless Conference Phone is a portable speaker that paired with a Konftel Deskphone Adapter allows you to connect directly into your desk phone. The patented  OmniSound Technology and 360 degree directional microphone ensures that every participant can listen and be heard during conference calls. The 55wx allows you to stream and play music with HD level audio. Add extension microphones to the Konftel 55wx to adapt to larger conference rooms with many participants simply and easily. The 55wx is designed to be a hub for all forms of communication: connect to any and every soft phone application whether its facetime, skype for bussiness, google hangouts, etc. Pair it with your smart phone or tablet via Bluetooth or connect directly to any computer via USB. The 55wx also is equipped with a rechargeable battery  that provides 9 hours of talking time.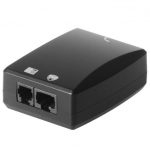 BUY NOW!
Required: Konftel Deskphone Adapter
ClearOne Chat 150 Cisco 7940, 7960, 7970 Series Speaker Phone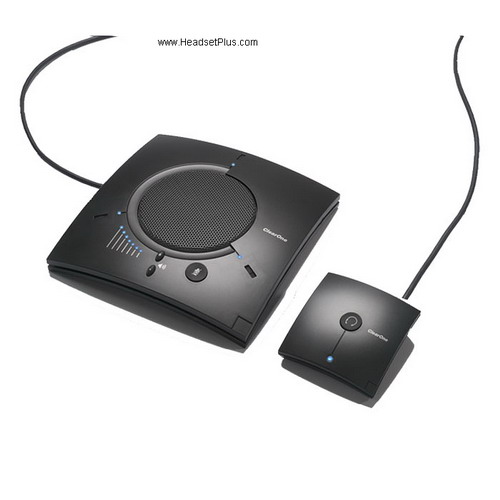 The Chat 150 by ClearOne allows to transform your Cisco phone into a high quality conference phone that is ideal for small offices. The Chat 150 is equipped with true full-duplex audio — 360 degree microphone pick-up and HD level speaker that provides outstanding audio communications. With the Chat 150 you can integrate any VOIP soft phone, web conferencing and internet telephony applications as well as instant messenger. Auto-updates keep the Chat 150's software and firmware up to date (internet connection required). The Chat 150 integrates the existing call management features on your cisco phone so you can access company phone directory, voicemail, call transfer, hold, etc directly from the ClearOne conference phone. BUY NOW!
ClearOne Chat 150 for Avaya 2400, 4600, 9600 series phones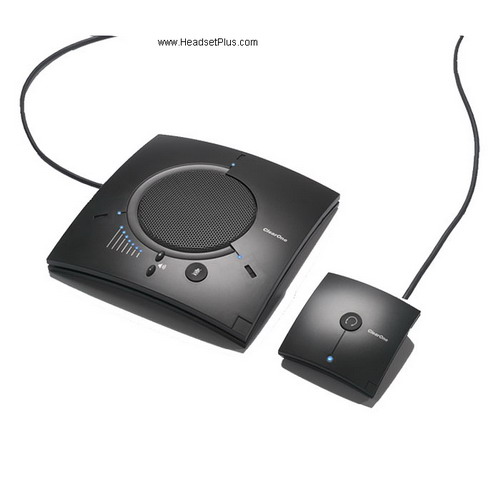 The ClearOne Chat 150 for Avaya serves the same purpose as the Cisco Chat 150: transform your dinky desktop phone into a powerful conference phone that's perfect for executive offices or small to medium sized conference rooms. Connect to any softphone or conference phone applications as well audio playback with music players such as Itunes, RealPlayer, Quicktime and more. The full duplex audio in the Chat 150 allows for users to listen and talk simultaneously with the audio cutting in and out. The Chat 150 noise and echo cancellation and full bandwidth and HD audio. BUY NOW!
Call 877-999-3838 if you have any additional questions. Ask for George!