Both Plantronics and Jabra have solutions for desk sharing and multi-shift environments. Which option will be best for your office? This can be a complicated question to answer.
The two primary questions which first need to be answered are:
1) What is the number of phones that need a wireless headset along with the number of extra charged headsets that will be needed?
2) What wearing styles of headsets are going to be used?
With most options, if you are only looking at one to three phones with three or less add-on headsets, it will likely be less expensive to just purchase additional full systems. That way you do have back-up wireless bases and AC adapters.
The wearing styles of the headsets play a part because of the added accessories that may or may not be needed. The convertible style headsets tend to be more expensive because of the different wearing accessories you need to purchase. When you buy a replacement "convertible" headset, the manufacturers sell the headbands and ear-tip separately. The reason is most of the time, replacement headsets are sold for broken or damaged models, and you would already have the accessories you need.
What is needed?  Three components are needed for each existing wireless headset system.
1) A replacement/extra headset.
2) The base/cradle to hold the headset and connecting with the charging bank.
3) The charging bank. These come in single bank (one headset) and in larger, 5 bank (up to 5 headsets) models.
To make sure your replacement headset is fully compatible with your existing system.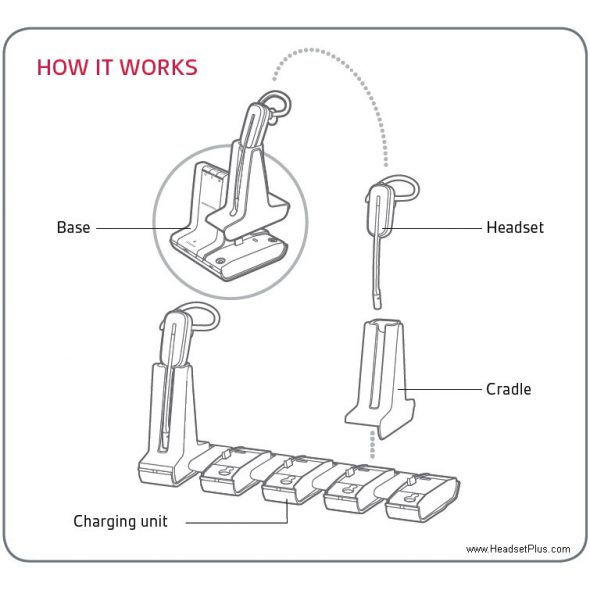 If you have any questions feel free to call and speak with one of our experts at 1-877-999-3838 or visit www.HeadsetPlus.com