Engenius Durafon 1X is a single line long range cordless phone, you can add up to 9 total handsets using the same base.  Durafon 1x handset has a black bezel around the LCD.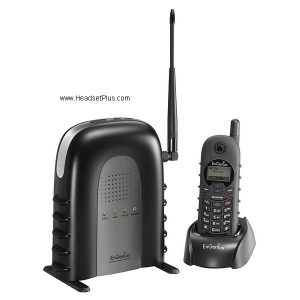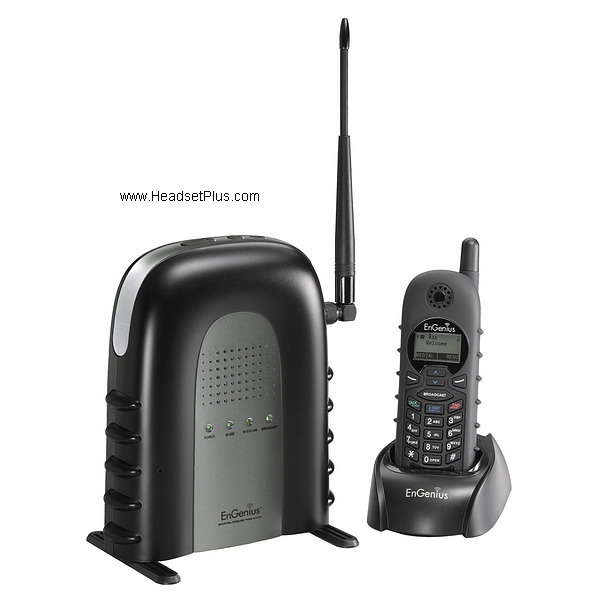 EnGenius DuraFon 4X  was a 4 line system and it has been discontinued by Engenius, replaced by the Engenius Durafon Pro below.  Durafon 4X handsets have a silver bezel around the LCD. These 4X handsets are not compatible with the 1x or Pro systems.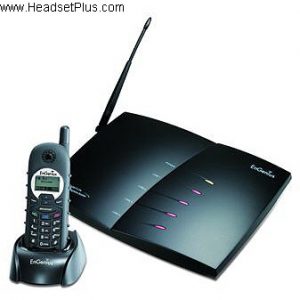 EnGenius DuraFon Pro  is a 4 line cordless phone system that replace the Durafon 4X system.  Durafon Pro handsets now have speakerphone capabilities, Durafon 4X did not.  Durafon Pro allows 2 way / broadcast with all, up to 8 total base units), where Durafon 4x is limited to base specific.  Otherwise they both have the same range, same features.  Durafon Pro Handsets have a green bezel around the LCD.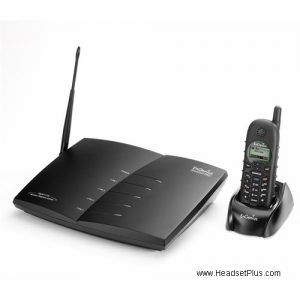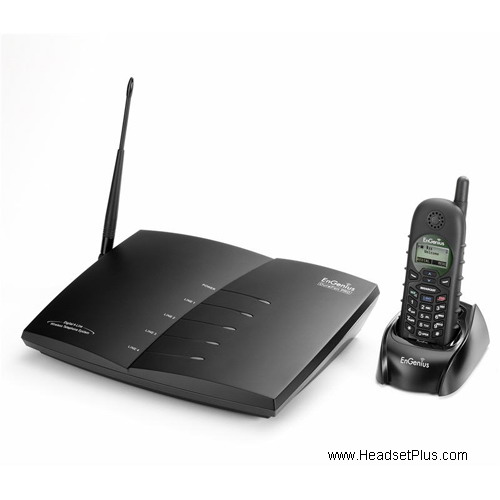 The Engenius DuraFon PSL is the replacement for the Durafon 1x. The Durafon 1x is being discontinued. This phone system is the exact same as the Durafon pro EXCEPT it is only for 1 phone line hence the name PSL (Pro Single Line). It has all the same specs and range as all of the Durafon systems and use the same Durafon Pro handset.  You can also use the Durafon PSL as an 1-line add-on for the existing Durafon Pro system.  The only drawback is that it's not compatible with existing Engenius durafon 1X systems or or 1x handsets. This is a great system if you need a rugged 1- line long range cordless phone. Click here to buy now.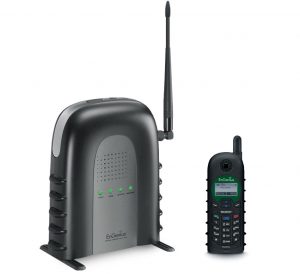 All Engenius Durafon systems all have 250,000 SQ FT or 3,000 acres  of land coverage.  Engenius cordless phones are about 6x more powerful than the average cordless phone and 50x more rugged. It has been tested to withstand 6-foot drops, over 50 times onto concrete floors without breaks.
If you have further questions regarding these Engenius Durafon Products, call HeadsetPlus.com at  877-999-3838, our specialist will answer any questions you may have.
There are a lot of different Engenius phone models out there. One reason that is, they are truly unique. If you've ever used an Engenius phone I'm sure you'll never want to switch back. Below I will highlight a few key differences between the Durafon 1x, Pro, Freestyl1, and Freestyl2. The main differences are the range, durability, and number of handsets. Please note, all of these systems require an analog phone line.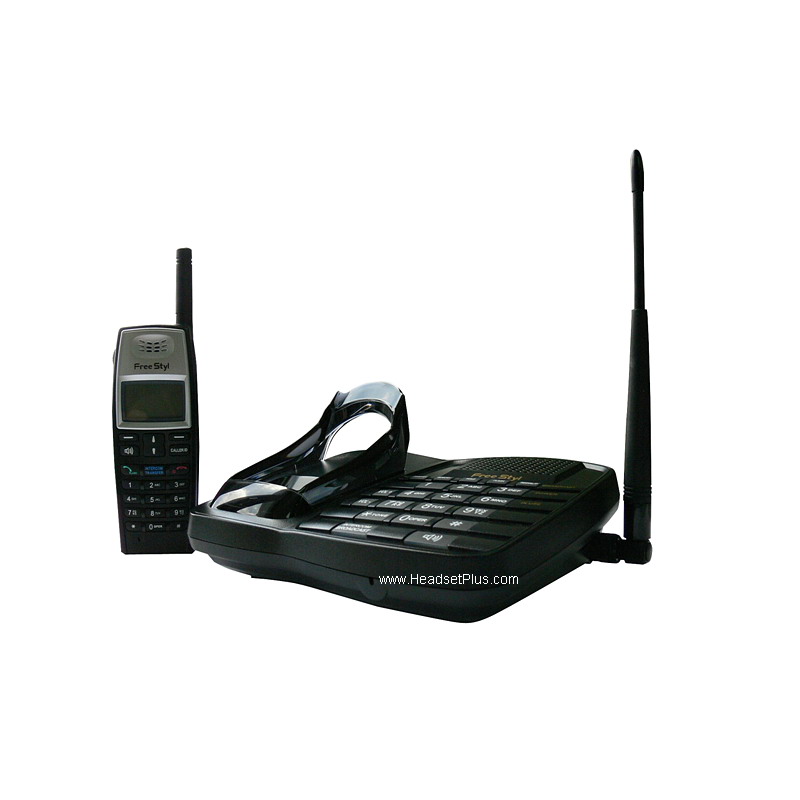 This would be a nice entry level phone for using casually around a large home, ranch, or farm. You will not get the massive range and durability as you would with the Pro models but still a great phone. The FreeStyl1 is a single line long range cordless phone system. You get approximately 25,000 sq ft / 10 acres / 6 floors of penetration / 4 hrs talk time. This system is expandable up to 4 additional bases, and a total of 9 handsets. You also have 2 way radio between handsets (works independently from base) FreeStyl1 base also has a nifty little dial pad on it. Perfect system for the casual user. Click here to buy. All products are brand new and come with a 1 year manufacturers warranty.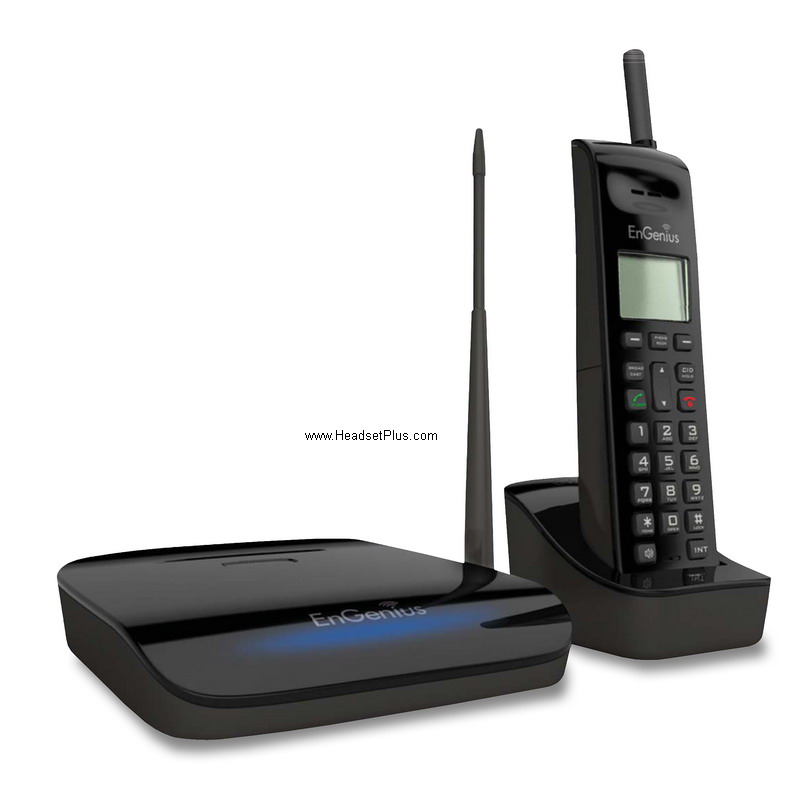 You may be like myself be wondering what the difference between this and the FreeStyl1 is. Besides the design of the phones themselves. There are 2 differences, the base station does not have a dial pad on it and you can only use a max of 9 handsets on 1 base station. You cannot add additional bases to this system. Same range and durability. Click here to buy. All products are brand new and come with a 1 year manufacturers warranty.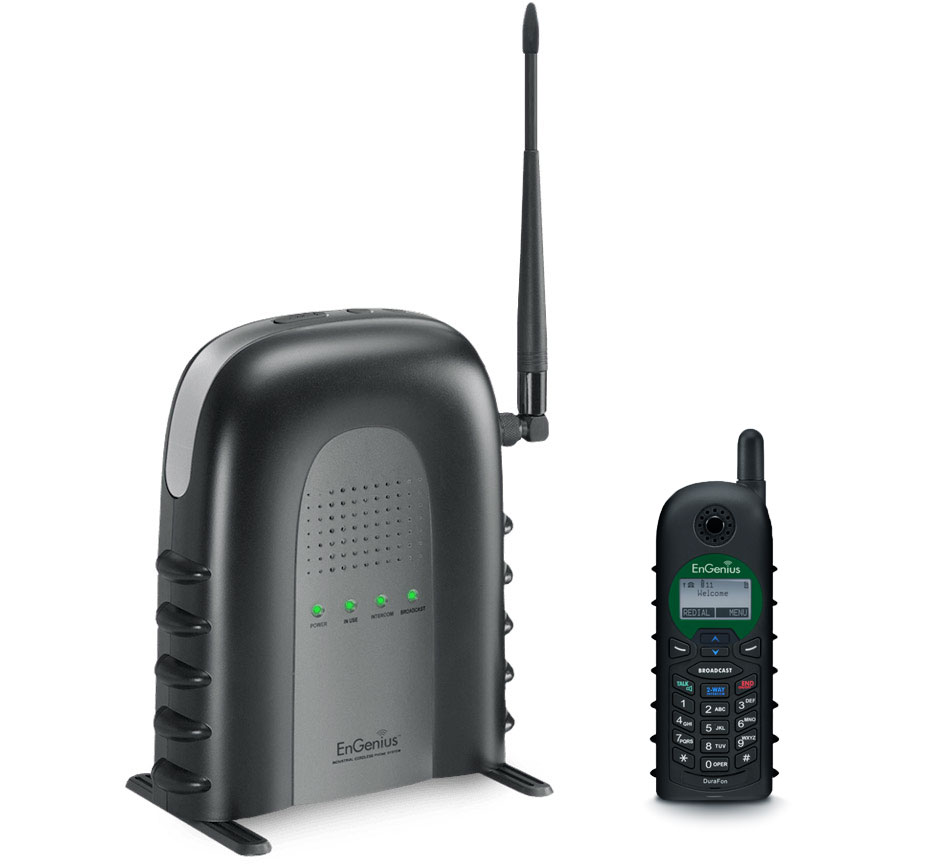 The natural replacement of the veteran DuraFon 1X, the new DuraFon Pro PSL now offers the connectivity of up 90 handsets supported per base, which is a significant increase from 9, for people looking for a long range single line phone. This is the next step up from the FreeStyl. These phones really live up to their names. They are meant to be used for the more rugged worker. These have a huge 12 floors of penetration / 250,000 sq ft in a warehouse / 3,000 acres on a farm or ranch / 6 hours talk time. Although it is a single line phone, you can expand it to a total of 8 now compared from the previous of just 4 / lines, up to 8 base units now. The Durafon models have been tested to withstand 4-6ft drops on concrete 50+ times. Click here to buy your DuraFon Pro PSL. All products are brand new and come with a 1 year manufacturers warranty.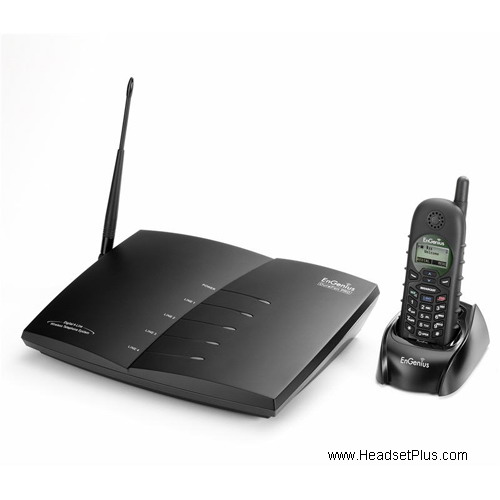 This phone system is the industry standard from oil rigs, manufacturing plants, hotels, and large properties. These phones include all the same features and range as the Durafon 1x but with the added bonus of adding 4 lines per base station. If you need more than one phone line, this is the system for you. You can expand this system 4-32 ports/lines, 1-90 handsets/DuraWalkie, total of 8 base units. Click here to buy. All products are brand new and come with a 1 year manufacturers warranty.
The list of features these phones have will not fit on this small page. Imagine these phones as a standard cordless phone that you would use at home, but EXTREMELY long range and more durable. You can click any of the above links to read about each system in more depth and detail. You will find the datasheets on each of the pages as well. If you have any questions about purchasing any of these items, refer to the contact info below.
Phone: 877-999-3838 or 650-306-9768