Today we're going to help you find the best headset for your landline telephone. With VOIP telephone systems becoming more and more commonplace, many landline users with headsets worry if they are being left out in the cold. But fear not, today we're going to help you choose the right headset for landline telephones that best suits your needs.
WIRED HEADSETS
Plantronics HW510 EncorePro 510 Noise Canceling Headset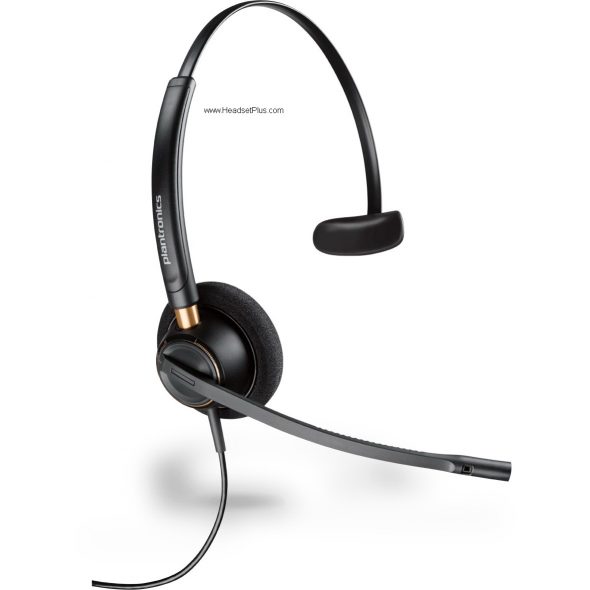 The ideal headset for a call centers and landline telephones. Comfortable yet sturdy, sturdy but not bulky. The Plantronics HW510 will stand up against the toughest environments. It's noise cancelling microphone greatly reduces background noise provides the one-two punch of comfort and quality that it's competitors cannot match. BUY NOW!
Plantronics HW520 EncorePro Noise Canceling Binaural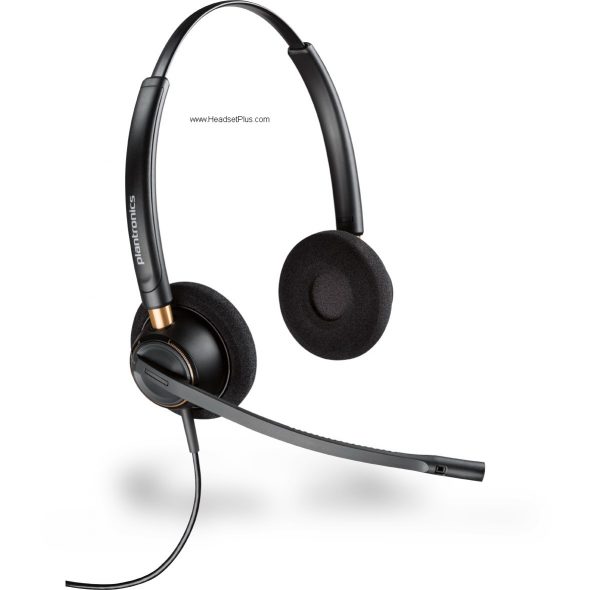 Some people like Pepsi over Coke for the same reason they prefer a two-eared (binaural) over a single-eared (mono) headset: it just feels right. Plantronics HW520 is a great option for those that want two ear pieces to work with their landline telephone. This laser welded headset has the same comfort and audio quality as Plantronics HW510 but with a little extra. BUY NOW!
Plantronics HW710 HW291N EncorePro Noise-canceling Headset <= My corded favorite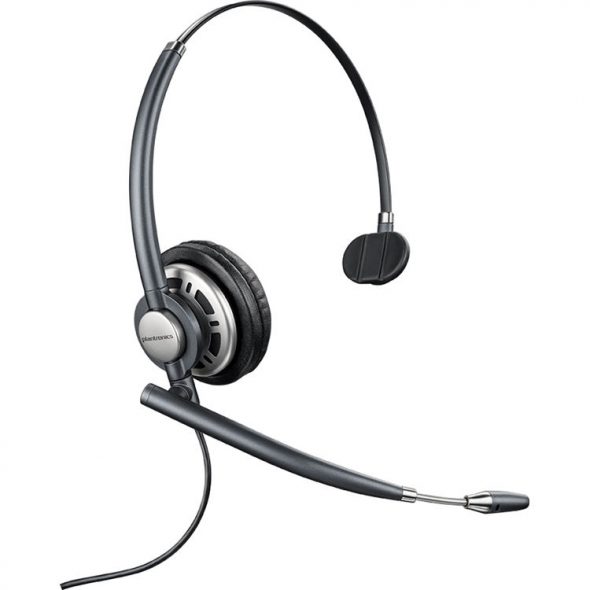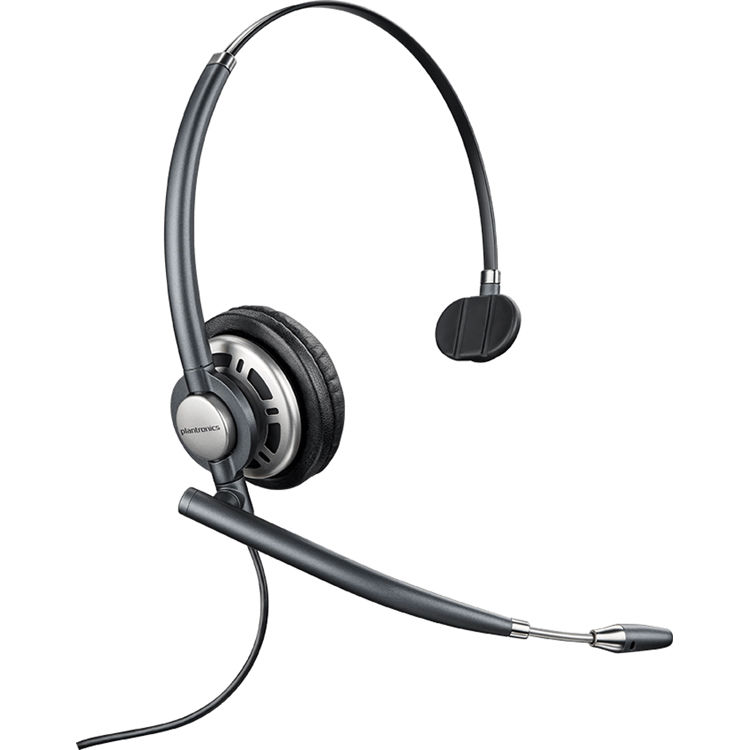 The crown jewel of Plantronics' EncorePor series. Comfort, style, quality — this Plantronics HW710 has it all. The laser welded nylon composite materials makes for an ultra-lightweight design and it's plush leatherette ear cushions take comfort and durability to the next level. The retractable noise-cancelling microphone and wide band and HD audio provides the most efficient form of communication for landline phone users. BUY NOW!
WIRELESS HEADSETS
Plantronics CS540 Wireless Headset, Convertible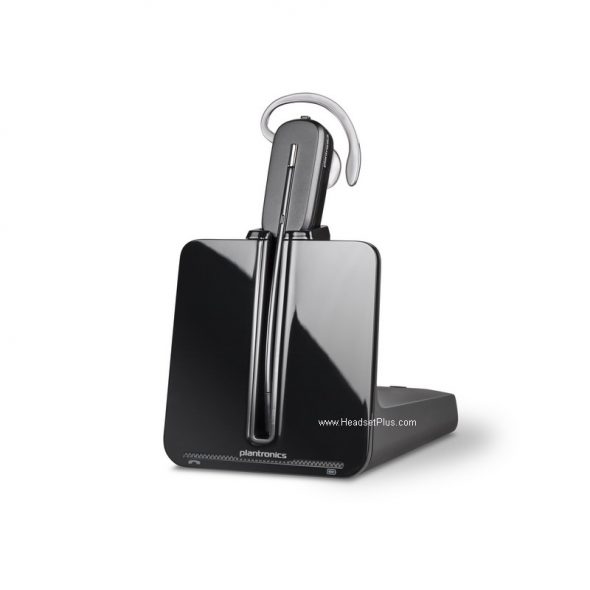 Plantronics CS540 is the most popular wireless headset, period. It's also happens to be one the best options for those using landline telephones. The CS540 is the worlds most flexible in terms wearing styles. Choose over-the-ear, over-the-head or behind the neck wearing styles. It's also the most comfortable headset that money can buy, weighing in at only 21 grams you will forget it's being worn half the time. The Plantronics CS540 offers up to 350 feet of wireless range and the noise cancelling microphone filters out any unwanted background noise. It's quite the headset. BUY NOW!
Jabra Pro 925 Dual Connectivity Bluetooth Headset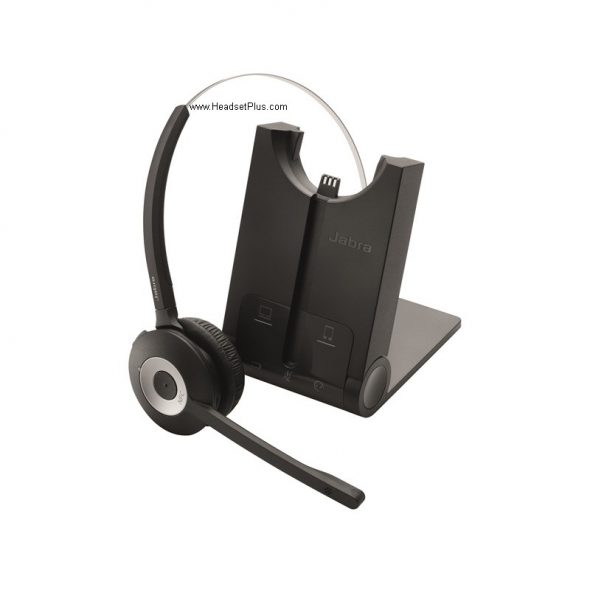 The Jabra Pro 925 allows you to connect with your desk phone and your Bluetooth smart device (like an Apple iPhone) through Bluetooth. Offering over 300 ft of wireless range making it ideal for your landline telephone users. It's comfortable, laser wielded design offers multiple choices for wearing styles and provides over 10 hours of talking time. Jabra Pro 925 offers simple plug-and-play installation so just plug it in and you're good to go. No fumbling between different modes and settings. BUY it Here!
Jabra Pro 9450 Mono Midi-Boom Wireless Headset System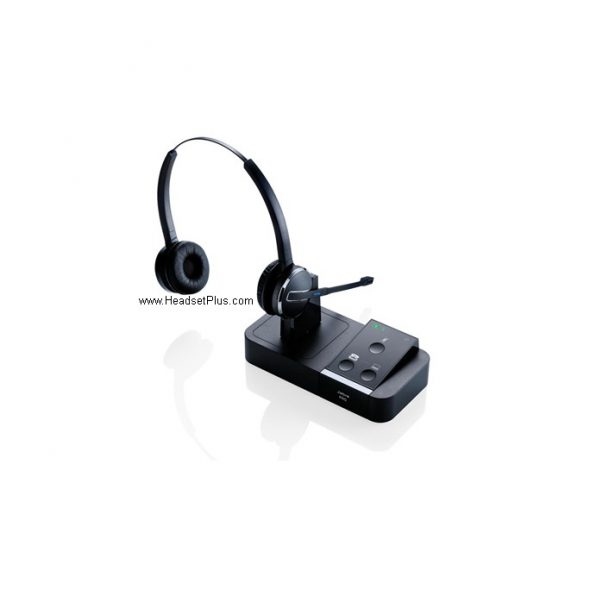 The Jabra Pro 9450 also offers Dual connectivity, meaning you can be paired with more than one device. It allows you to plug into your computer through USB and through your desk phone. The 9450's intuitive design allows you to toggle back and forth between PC and landline phones seamlessly in order to maximize productivity. The battery life and wireless ranged are unmatched, offering 12 hours of battery life and up to 450ft of wireless range. It also allows for multiple wearing styles. The Jabra Pro 9450's versatility, reliability and flexibility make it the best possible headset for landline telephones. BUY NOW!
Plantronics Savi 8220 Wireless Headset Binaural <= My wireless favorite
The Plantronics Savi 8220 is the newest and by far the best wireless headset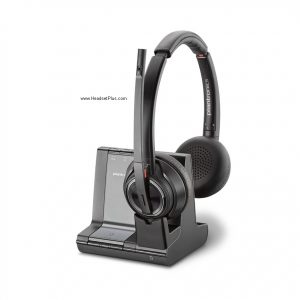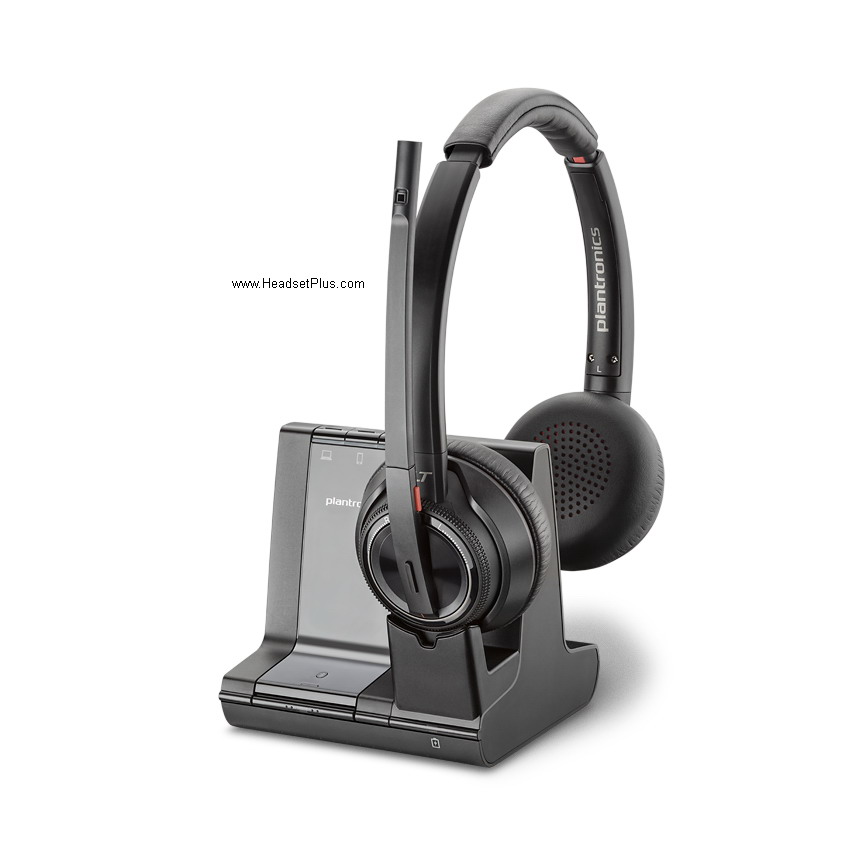 on the market.  It's also the most expensive.  It's design for noisy offices or call centers where both ears needs to be covered and the Savi 8220 has "active noise canceling" padded speakers to block out most of the background noise, so you can focus on the phone call.  It also has noise a canceling microphone for the person on the other end of the phone.  Like the other Plantronics Savi models, it has triple connectivity – for desktop phone, computer, and Bluetooth cell phone.  So you can easily switch between the devices with a simple push of the button.  In addition, it has the largest battery capacity of all the wireless headset today (13 hours talk time) and long range (600 ft. line of site).  Simply put, it has it all!  The best wireless headset on the market today. Check it out HERE
If you have any questions, please call us at 877-999-3838.