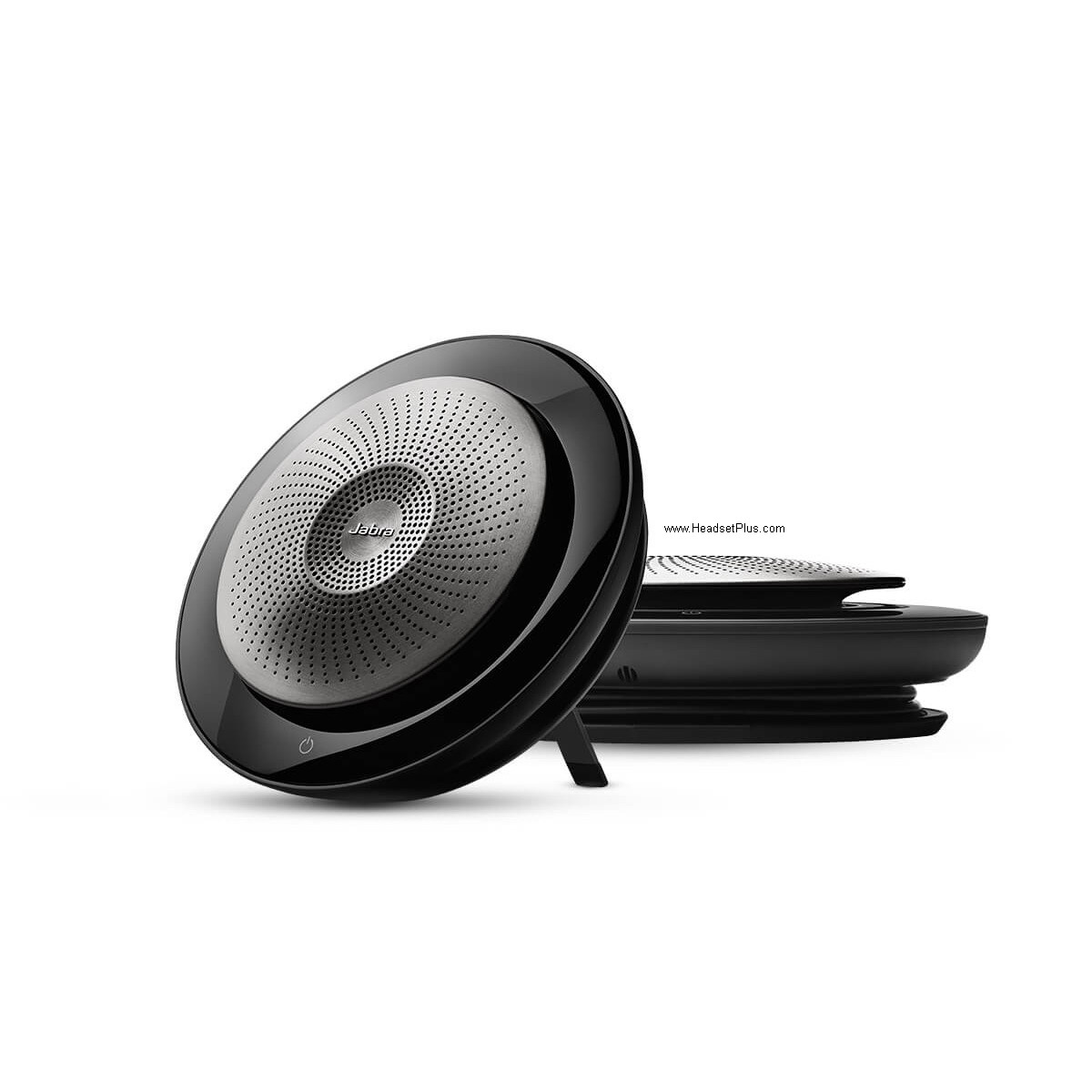 When you're on the go traveling for work you want to travel fast and light, while still having everything that you need for work. This means you cannot carry around your desk phone with a conference speakerphone. Luckily there is a solution for this. These products below will enable you to travel light while still being as efficient as if you were back in the office.
Jabra Speak 510 USB/Bluetooth Speakerphone UC version: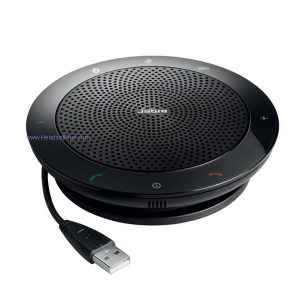 This is a fantastic entry level wireless speakerphone. More for the casual use, you can use this with either your PC or your Bluetooth enabled phone or tablet. It is equipped with an Omni Directional microphone to help pick up your voice from any angle. If you just want to kick back and enjoy some music you can do that as well. Lightweight and portable is the way to go. Click here to buy
Jabra Speak 710 UC USB/Bluetooth Wireless Speakerphone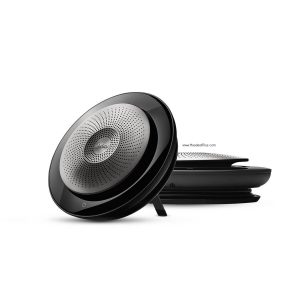 This Jabra Speak 710 UC is the premium quality USB/Bluetooth speakerphone. It has 10Watt output and 15 hours of talk time. You can easily pair this to your Bluetooth enabled devices. This is ideal for a smaller crowd up to about 6 people. You will have up to 300ft of wireless range just in case you need to keep your computer plugged in. Great sound quality and true fidelity sound will ensure that you will hear and be heard by your clients. It comes with stereo sound which is perfect if you just want to relax and listen to music. The Speak 710 comes with everything in the box needed to get you going right away. Comes with a 1 year manufacturer's warranty. Click here to buy
Konftel 55Wx Bluetooth Wireless Conference Phone: (my favorite)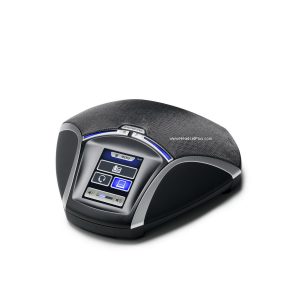 This one is my favorite. The Konftel 55WX conference/speaker phone give you the option to connect to multiple devices. It comes ready to be equipped on a deskphone, PC, or mobile phone/tablet via Bluetooth or 3.5mm jack. NFC connectivity makes it easier than ever to connect. You'll be able to hear and be heard clearly with the unidirectional microphone and HD sound. This unit has a rechargeable battery and you can enjoy up to 9 hours of talk time. This is ideal for up to about 12 people and you have is expandable via Konftel 55Wx expandable microphones. If you need to record conversations, you can purchase a memory card.  This comes backed by a 2 year manufacturer's warranty. Click here to buy
Jabra Speak 810 UC USB/Bluetooth Wireless Speakerphone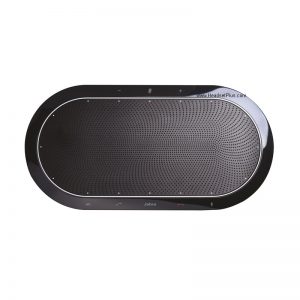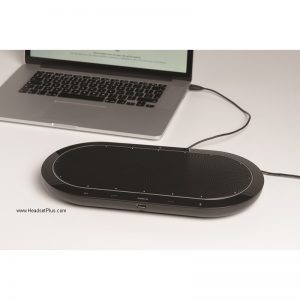 The Jabra Speak 810 is similar to the Jabra Speak 710 but is used more by professionals. You can connect via USB/Bluetooth/3.5mm and has a whopping 300ft wireless range (through the included Bluetooth dongle). Comes equipped with ZoomTalk microphones, which eliminates echo, distortion, and ambient noise. Integrates seamlessly with all communication platforms and requires no IT help.  Suitable for up to 15 people. If you're a professional on the go, this is definitely the wireless speakerphone for you. Comes with a 1 year manufacturer's warranty. Click here to buy
This is a very nice hybrid conference phone. What that means is that you can connect it to multiple devices. You can connect this conference phone into a SIP connection, into a USB device, or connect to a Bluetooth device. You can daisy chain 3 Konftel 800 together if you need more range or coverage. This is a great feature to have if you're in a large group meeting. It has great OmniSound with HD audio and you can control the device with its nice touch screen. You can have up to 5 conference calls with this phone. Comes wiht 3 digital MEMS microphones, and free software updates. Powered over ethernet and is also expandable via Konftel 800 Smart Microphone.  Comes with a 2 year manufacturer's warranty, click here to buy now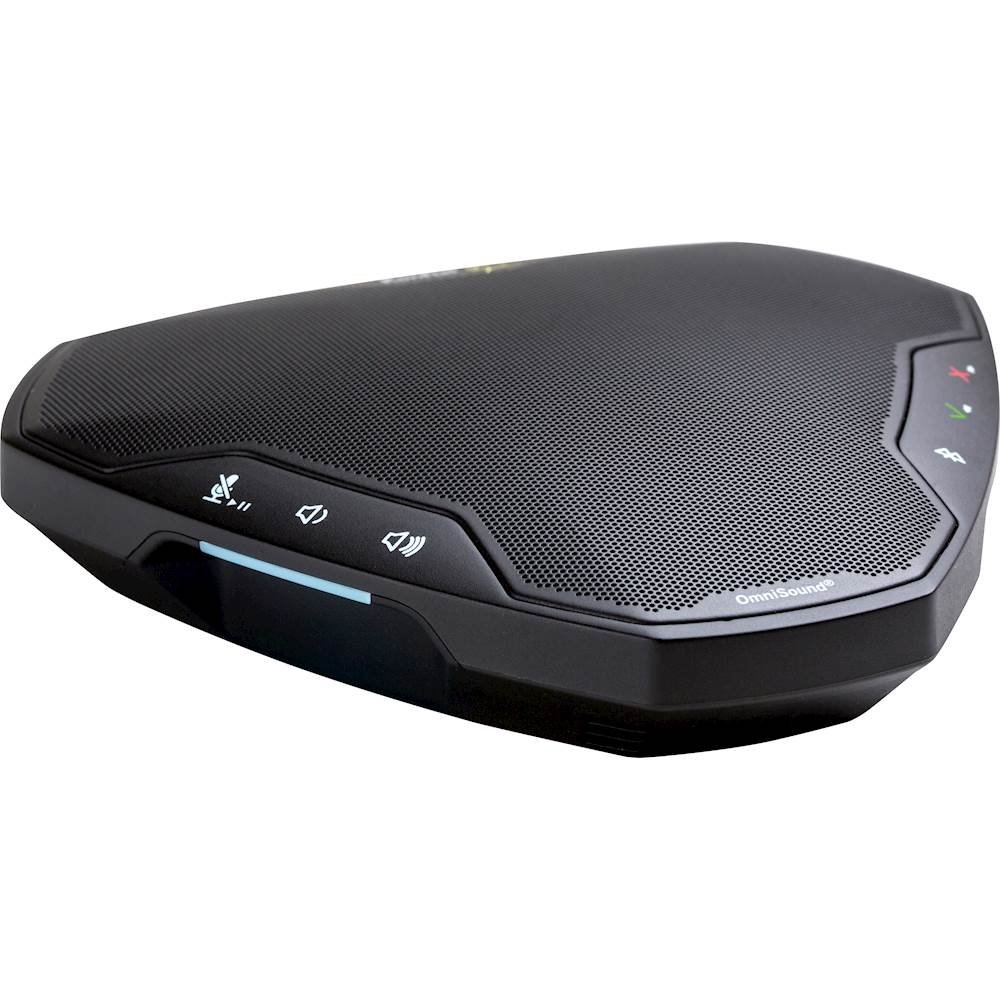 The Konftel Ego is a nice personal wireless speakerphone. The best part about this device is how small it is. Even though it is small you will have 12 hours of talk time and 60 hours of standby. This is a perfect unit for those on the go. It is full duplex and has echo cancellation as well as noise suppression. This small unit is perfect for meeting up to 6 people. It has a omnidirectional 360 degree microphone and NFC for easy pairing. Comes with color LCD and easy to use touchscreen buttons. Supports Skype for Business, Cisco, Jabber, etc. When you're not using it for business you can listen to music in HD audio. Comes with a 2 year manufacturer's warranty. Click here to buy now.
Please contact us with any questions
Ask for Jimmy
Jimmy@headsetplus.com