Today we are going to help you choose the Sennheiser wireless headset that is right for you. In the world of office headsets there is Plantronics and Jabra and then there is everyone else. The two audio communication giants have an iron-like choke-hold on the headset market leaving many consumers gasping for more options. Sennheiser, a brand trusted and celebrated by audiophiles the world over has been slowly creating a buzz around their office headsets and giving consumers a much welcomed alternative to Plantronics and Jabra.
  Sennheiser SD Office Wireless Headset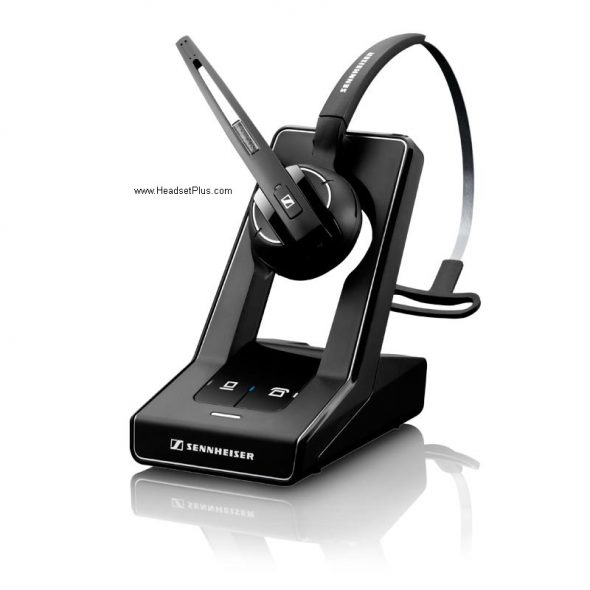 The Sennheiser SD Offices' sleek and intuitive design ensures all-day comfort and flexibility, giving users the option of multiple wearing styles, (over-the-head, over-the-ear). The SD Office boast HD level audio and dual connectivity. Allowing users to connect with their desk phone and PC while giving them a wireless range of 400 feet. The SD Office's noise cancelling microphone actively protects against dangerous spikes in audio, providing crystal clear phone conversations every time. Click here to buy now!
Sennheiser SD-PRO 1 Wireless Headset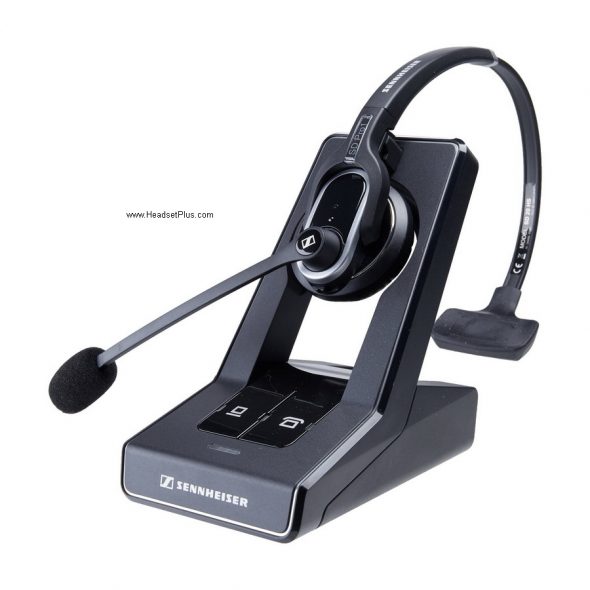 The SD-PRO 1 is a monaural (single earpiece) headset equipped with an ultra-noise cancelling microphone that guarantees to filter out any unwanted background noise. The SD-PRO 1 offers dual connectivity and the outstanding audio quality that only Sennheiser can provide. SD-PRO 1 is a true workhorse, providing an impressive 12-hour talking time and wireless range of over 400 feet. Add the HSL10 Handset lifter for true freedom of movement. Click here to buy now!
Sennheiser SD-PRO 2 Wireless Headset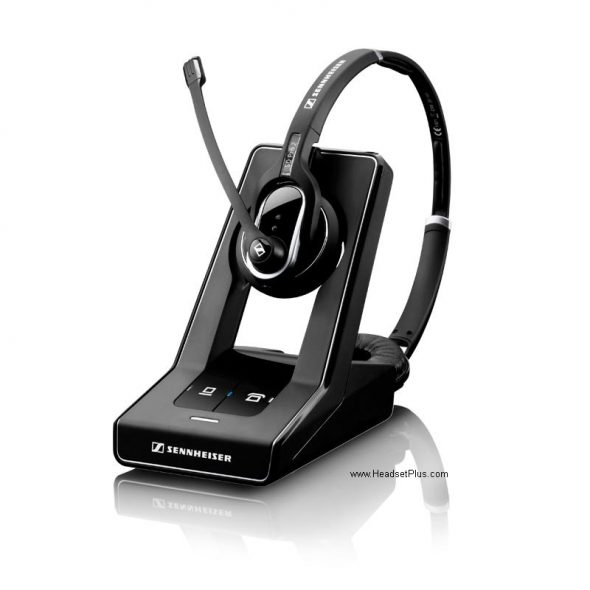 This binaural headset offers dual-connectivity (connect with your PC and desk phone), HD level sound, impeccable noise-cancellation and over 12-hours of talk time and 400 feet of wireless range. The SD-PRO 2's sleek design and exceptional performance makes this the pinnacle of German engineering. Click here to buy now!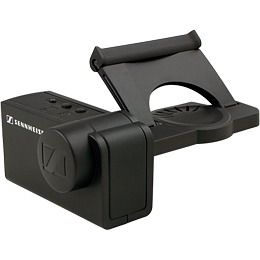 Sennheisers' handset lifter is compatible with any Sennheiser wireless headset system. The HSL10 sits atop of your phone receiver while connected to the wireless base and your desk phone, allowing you to answer remotely. When you receive a call, turn on your Sennheiser headset and the HSL10 physically "lifts" your phone off the receiver when your on call and lowers it back when you end the call. The HSL10 can also be programmed to give different ring tones for internal and external calls. Don't be chained to your desk, you rebel. Give yourself the freedom to roam within the range of your wireless headset base! Click here to buy now!
If you have anymore questions on Sennhesier office headsets, feel free to call 877-999-3838. Make sure to ask for George!