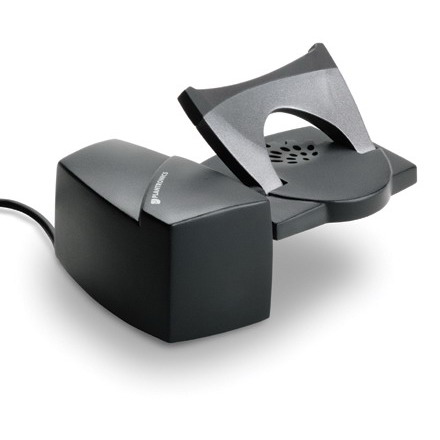 Today we will be going over the best add-on's and accessories for Plantronics headsets. Everyone know's that add-on's and accessories are just cheap junk that only suckers get suckered into buying, right? Wrong. The right add-on's and accessories will leave you wondering how you ever functioned without them. They will raise your level comfort, increase your productivity and make you believe in a higher power. Plantronics has been the most trusted brand in office headsets and are used in everywhere — call-centers, emergency response units and virtually every Fortune 500 company — their products are synonymous with quality and reliability. Today we will see what add-on's might best suit your needs.
Plantronics Lightweight Extension Cable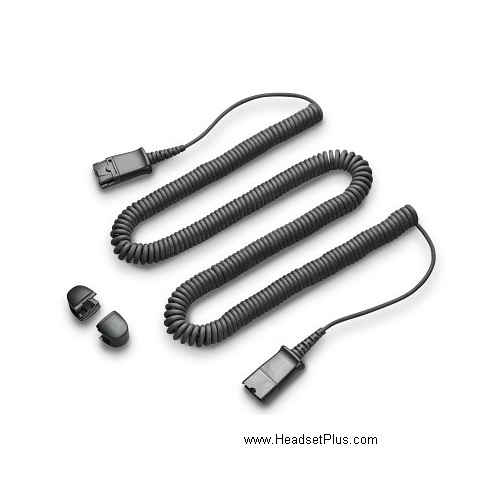 Tired of your headset constantly getting pulled off every time you try to stretch or lean back in your chair? If you don't have ability to go wireless, do the next best thing and get the Plantronics lightweight extension cable. Give yourself an extra 10 feet of wiggle room and the freedom of movement that you won't realize you were missing. Don't be tied to your desk like some bizarre world tether ball, get an extension cable! BUY NOW!
Plantronics Circumaural Leather Ear Cushions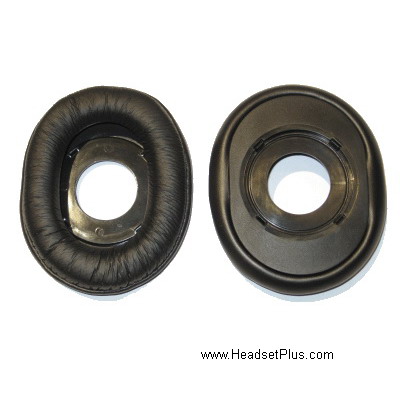 In desperate need for some peace and quiet? The Circumaural Leather ear cushions will perform well in even the noisiest work space, ensuring you never miss a word. The leather ear cushions will snap over your supra plus headset (Plantronics HW261N, Plantronics HW520 compatible), covering your ears, sealing off any unwanted to noise. Invaluable to those who are hard of hearing or in noisy work environments. BUY it NOW!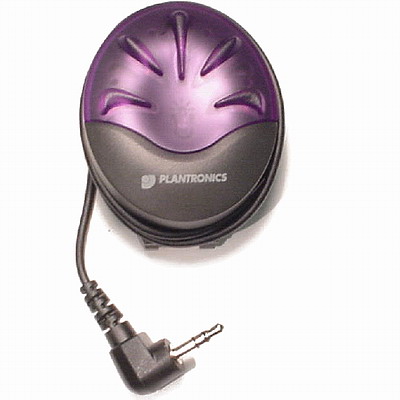 Tired of your coworkers and supervisor indiscriminately making their way into your work space while you're on call? Get the In-Use busy light by Plantronics so the next time they inconsiderately wander into your space to bother you about the latest TPS reports, you can point to the busy light and gleefully take in their looks of embarrassment without having to say a word! BUY NOW!
Plantronics HL10 Handset Lifter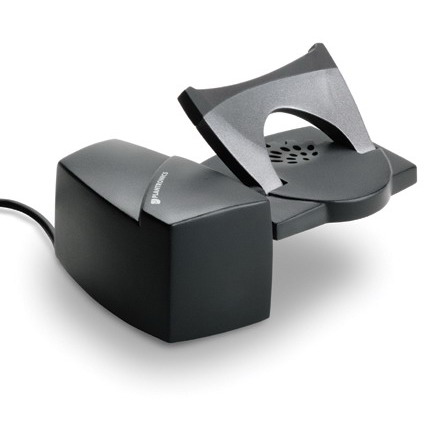 Experience true freedom of movement with the HL10 wireless handset lifter. Pairs with any Plantronics wireless headset and gives you the ability to answer and end phone calls with just the push of a button. No need to be tied at your desk all day! Feel free to go to the kitchen to grab some coffee, or go the copy room, if a call comes in you'll hear it through your headset. Just push the button and your good to go. BUY IT HERE
Plantronics MDA220 USB/PC Phone Switch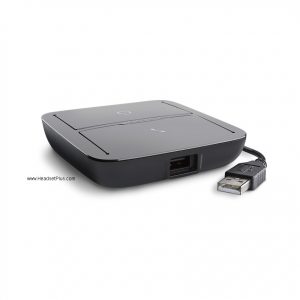 The MDA 220 allows you switch from your desk phone to softphone (PC) without having to buy an additional headset. Compatible with all corded, wireless Plantronics headsets. Toggle between deskphone and your PC with ease! Buy Here