When in the market for a wireless headset, it is important to differentiate between the wireless and Bluetooth headsets. The reason this can get confusing is understanding which part of the device is Bluetooth enabled. Below we will list three common headsets and the capabilities of each.
1) Wireless Headsets with DECT Technology: This is the most common wireless headset technology. This is a specific digital communication standard that is created for both wireless headsets and wireless telephones. It has a track record of success and provides some of the best range in the market. Most commonly you can roam up to 300ft away from the wireless base and it is renown for not having any interference with Wi-Fi nor other wireless devices (Bluetooth and such)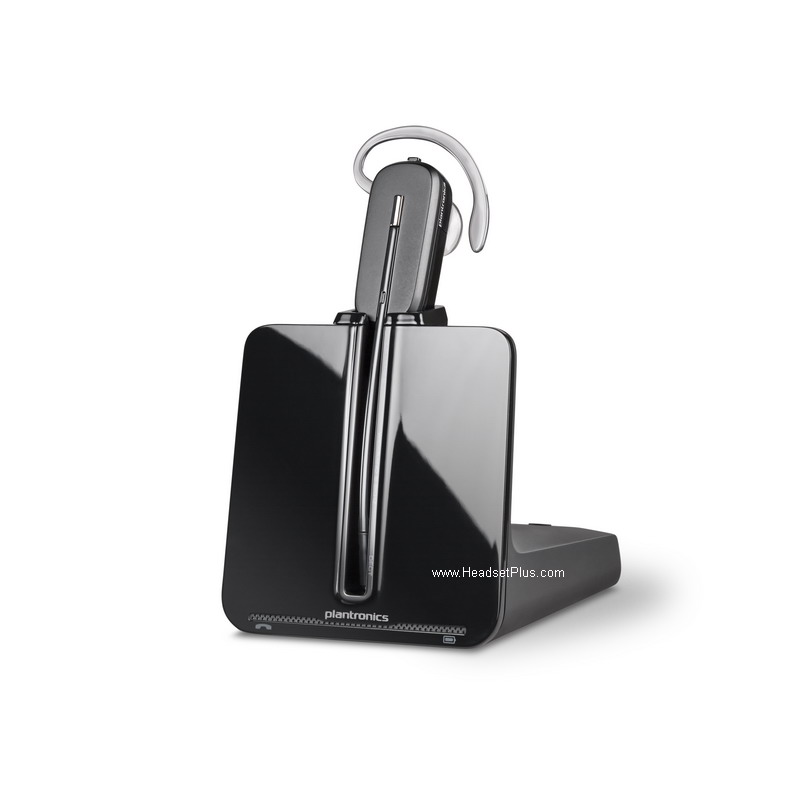 2) Wireless Bluetooth Headsets with a Base: This is the most common wireless headset technology for use with cellphones AND office telephones. These headsets are NOT Bluetooth enabled. Instead the base unit is Bluetooth enabled, which enables it to connect wirelessly to cellphones. This means that you can connect to your cellphone in your office, BUT you will not be able to leave the office with the headset and be able to talk on the go!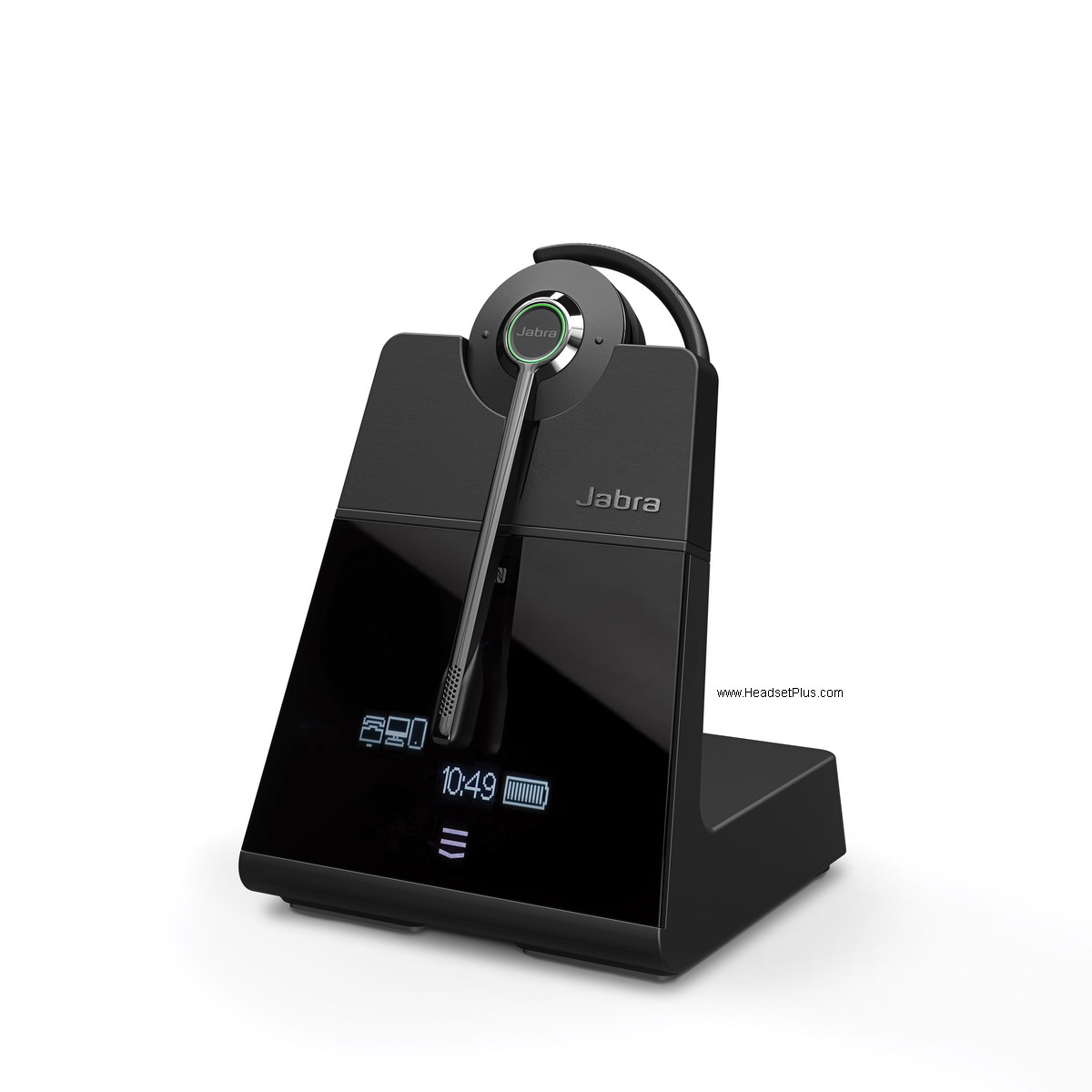 3) Bluetooth Enabled Headsets: This is the most commonly a headset without a base station (unless it is for both the telephone and cellphone). These are typically small headsets that connect directly to your cellphone via Bluetooth and don't have a charging base (usually just a cord). Bluetooth Enabled Headsets with a Wireless base are the best solution for travelling salesmen or people that need to have continuous conversation both in and out of the office. These are headsets that have a wireless base to hook up to office telephones, while the headsets are Bluetooth enabled for your cellphone.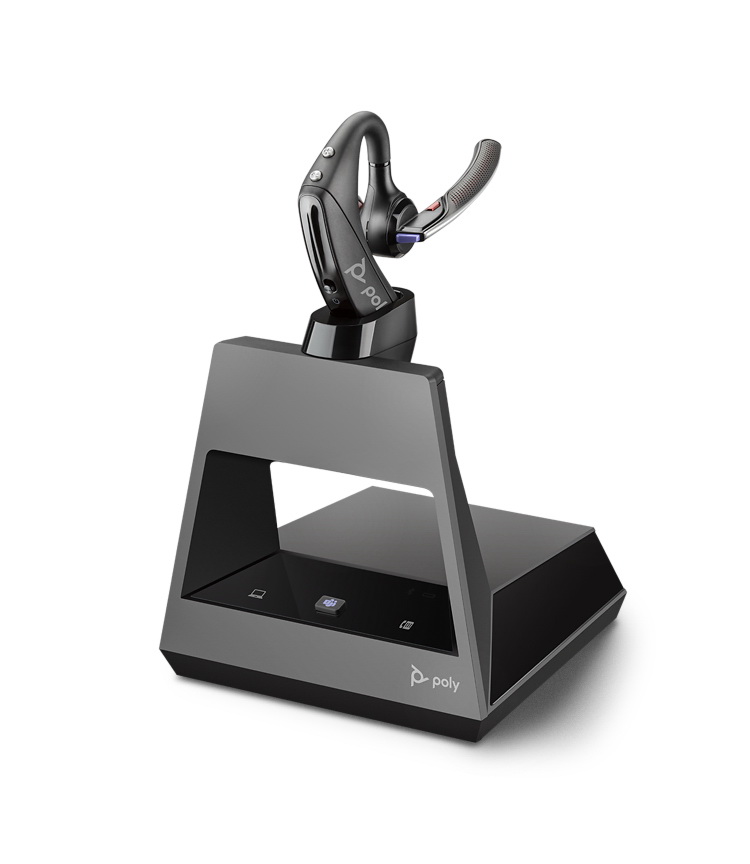 Poly Voyager 5200 Office 1-Way Base
4) Bluetooth Class 1 enable headsets with multi-connectivity: These kind of headsets allows the user to use the headset with their desk phone, computer and cell phone and for the same reason of being Bluetooth can take the headset out of the office and use it with their mobile device. The Base offers a further range similar to a DECT headset (up to 300 feet) as the base works as a range booster antenna for the connection between the headset and the desk phone or computer. Different wearing styles are available as they can be mono, convertible, over the ear only, covering both ears and we find more advanced noise canceling microphones.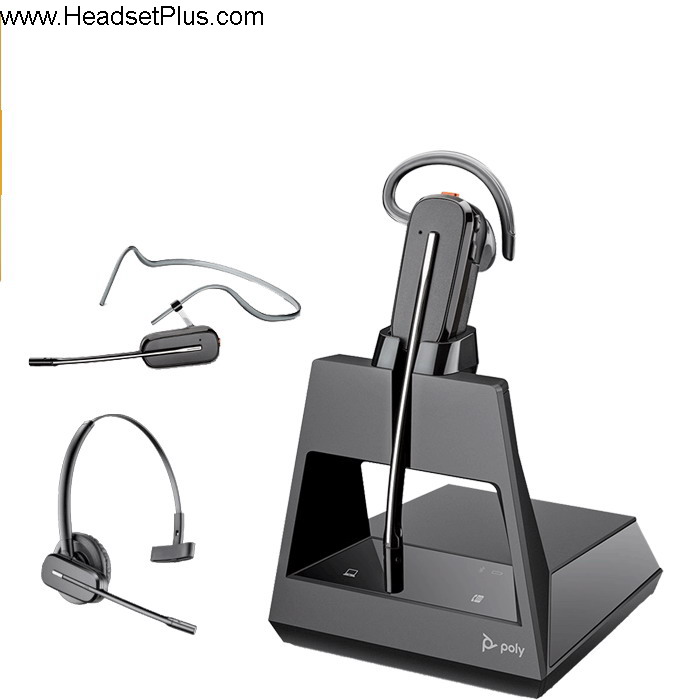 Poly Voyager 4245 Office convertible
5) Bluetooth enable headsets for computer : We have this model of headsets designed for remote workers that need connectivity with their work computer as the included Bluetooth dongle is certified for mayor UC platforms such as Microsoft Teams or Zoom Meetings. The improved noise canceling microphones offer the best performance when on virtual meetings and fully compatible with any Bluetooth enable devices such as smart phones or tablets. The range using the included Bluetooth dongle is up to 160 feet on line of sight thanks to its V5.2 Bluetooth version.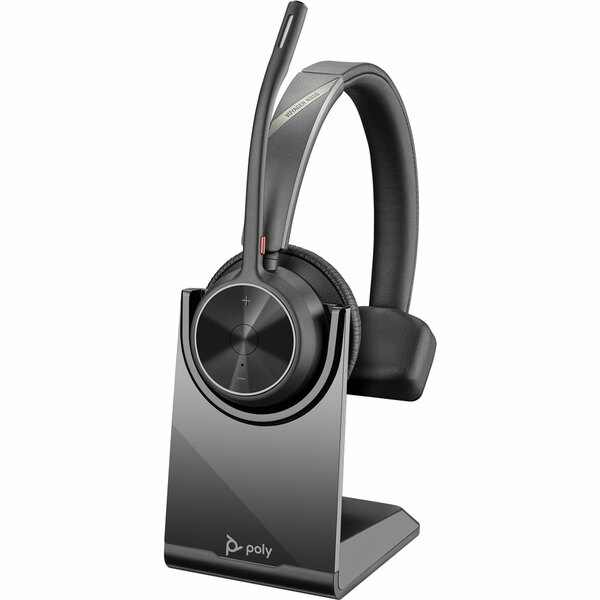 Poly Voyager 4310 UC headset USB-C
6 ) Bluetooth enable headset for loud environments: These model of headsets are compatible with work computers thanks to their included Bluetooth dongle and they offer advanced Hybrid Active Noise Canceling (ANC) with different levels of graduation so the user can adjust the ANC at will for best noise and distraction suppression. The included Bluetooth dongle offers UC certification and they can be paired to up to 8 devices and the headset will remember those devices, so no need to be doing all the pairing process all over again when need to use with a different one. Offering voice over USB feature that allows the user to use the headset as a corded headset on the computer without compromising the microphone's performance.