Choosing the right wireless headset is a breeze, right? Well anyone who has shopped around for wireless headsets for their home or office can tell you what a load of bunk that is. As soon as you start to read up on the product, you're assaulted with a seemingly endless stream of tech jargon and headsets that have features that you don't even know if you need: "This headset has Bluetooth capabilities but I thought it was already wireless?" "What's a 'flex' headset? What does it do?" "What's 'triple connectivity' and why does it make it that much more expensive?" It can be quite daunting but I'm here to hopefully clear up some of that confusion and provide you with all the information you need to select the best wireless headset possible. Today we're going to be focusing on the Jabra Pro 9400 series, what's the difference? Is there a difference? Let's find out.
Jabra Pro 9450 Flex-Boom Wireless Headset  vs Jabra Pro 9450 Mono Midi-Boom Wireless Headset System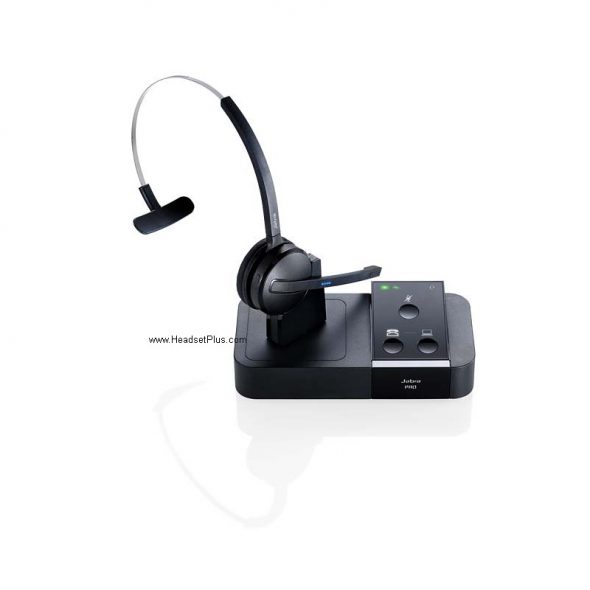 The main difference between these two headsets is the microphones. The 9450 Flex-boom mic is longer and bendable. The 9450 Midi-Boom microphone is is shorter and doesn't have the same flexibility as the 9450-flex. Both these headsets allow you to connect with your Deskphone or PC (Softphone). Battery life is the same. Both of them have an outstanding wireless range of 450ft. They both have the option of multiple wearing styles (ear hook, over-the-head). When it comes to the 9450 Flex and the 9450 Midi you can be certain you are getting a quality headset, it really comes down to, how do you want your mic?
Jabra Pro 9460 Flex Wireless Headset System vs Jabra Pro 9460 Duo Wireless Headset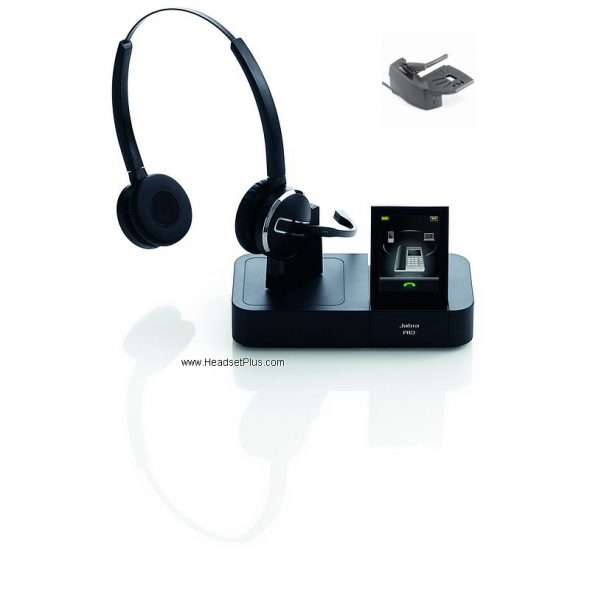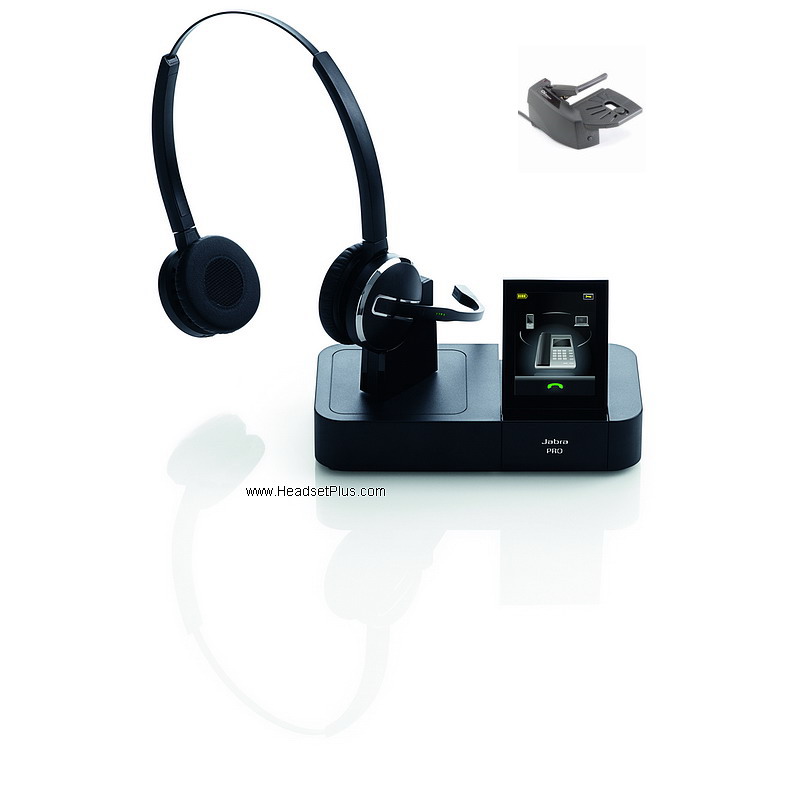 The 9460 are designed for noisy office environments. The Jabra 9460 Flex allows multiple wearing styles (ear hook, over-the-head) and has a bendable mic. While the 9460 Duo has a second ear-piece that provides better protection against noise and is more highly recommended for those who work in a crowded office. Jabra prides itself on ease of installation and the 9460's are no different. They both offer dual connectivity, allowing you to connect with your Softphone and Deskphone. The 9460's also come with an LCD screen that Jabra Pro 9450 does not.  the screen make navigating between devices a breeze. They are both equipped with state-of-the-art technologies that ensure crystal clear audio and protection against unwanted sound.
Jabra Pro 9470 vs Jabra Pro 9465 Duo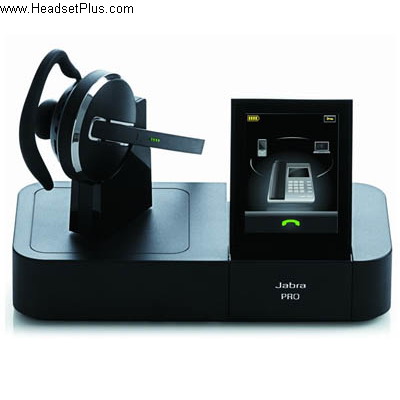 The biggest difference between the Jabra 9470 and the Jabra 9465 Duo is the headset. The 9470 allows for multiple wearing styles (over-the-head, ear hook, neckband). The flexibility of the Jabra Pro 9470 is great but if you need extra noise cancellation, the Jabra 9465 Duo is what you need. The 9465 Duo allows you to have extra noise-cancellation without having to sacrifice connectivity.  Both the Jabra 9470 and the Jabra 9465 Duo allow you to connect with three devices: PC, Deskphone and Smartphone (through Bluetooth) all through a sleek, user friendly LCD screen. It's wide band audio and Noise Blackout™ technologies give you unbeatable sound quality whether your online with a customer or watching videos on Youtube.  The Jabra Pro's 9470's multiple wearing styles and sleak design will be sure to make all your coworkers jealous. However if you need the extra sound protection of the 9460 Duo but still want the triple connectivity of the 9470, Jabra has you covered with the Jabra Pro 9465 Duo. It's really the best of both worlds.
If you have anymore questions, feel free to call 877-999-3838. Make sure to ask for George!