After Plantronics and PolyCom joined forces, now known as Poly, they release the newest software for their headsets, these can be found on either PC or Mac compatible. One of the is the Plantronics Hub for Windows/Mac , the Poly Lens App for the desktop and the Plantronics Manager Pro. Which gives:
Support for Plantronics Blackwire corded and Voyager wireless headsets.
Latest update in firmware on headset and adapters so can work joinly with must of the UC applications.
Customization of the headset, allowing end user to have better sound quality.
Inventory management, plus Customer satisfaction reports (Manager Pro only).
Plantronics Hub for Windows/Mac
This is the most familiar interface if you have used the Plantronics Hub before, easy to find tabs let user to verify status of the headset, turn on/off features as busy lights, ringtones and primary device.
Poly Lens App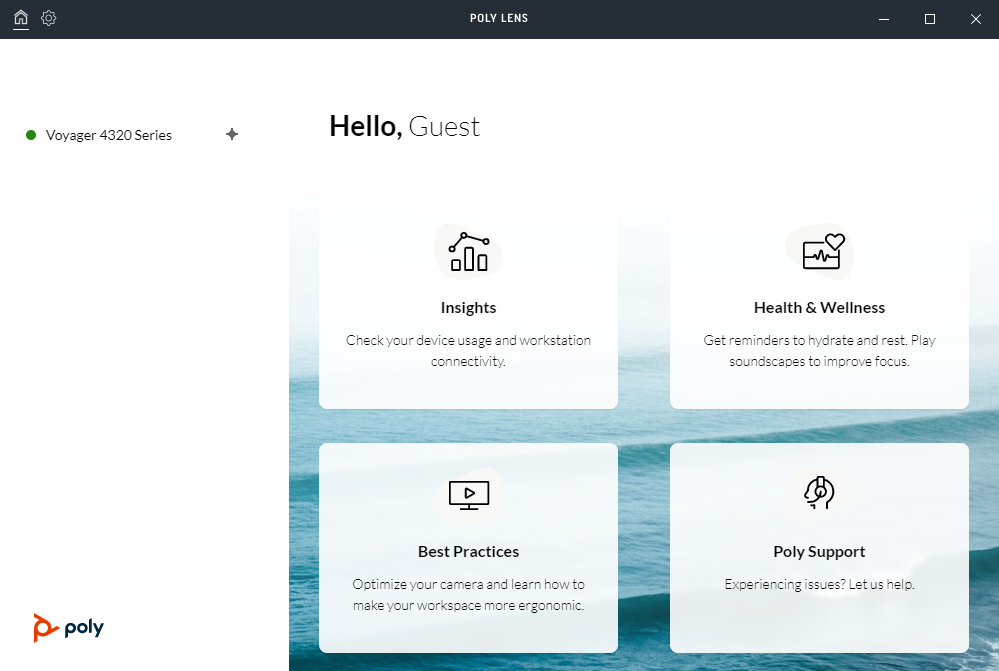 Poly Lens offers a more user friendly interface with a easy to find settings, the same App even provide feedback in best practices and keeps track of the health and wellness of the end user.
Plantronics Manager Pro
The Plantronics Manager Pro is a paid software for enterprises. It helps on keeping track of current inventory of headsets/adapter and their use as well, following company policies and allows the user to obtain diverse reports among them, Customer Satisfaction, Time per call, Solved solution in real time and if end user has been using the headset in a proper volume.
In the first 2 software those are available from their sites and are free, as for the same reason they have their iOS and Android counterpart apps so the end user can keep customizing or even locate the headset if cant find it.