Somewhere it says that "One machine can do the work of fifty ordinary men.  No machine can do the work of one extraordinary man." Quoted by Elbert Hubbard in the Roycroft Dictionary published in 1923. The truth is that today we do have many machines that can do the work of 50 men and sometimes even more, and this new technology allows many of us to become extraordinary and get the job we need done in half the time and with a lot less tension. One of these new gadgets is the Plantronics CS50 wireless headsets.
If you are looking for a great wireless headset for your office use, then the CS50 will solve your problems. Are looking for a wireless set you can incorporate into your business? If so, then you should look at the Plantronics CS50.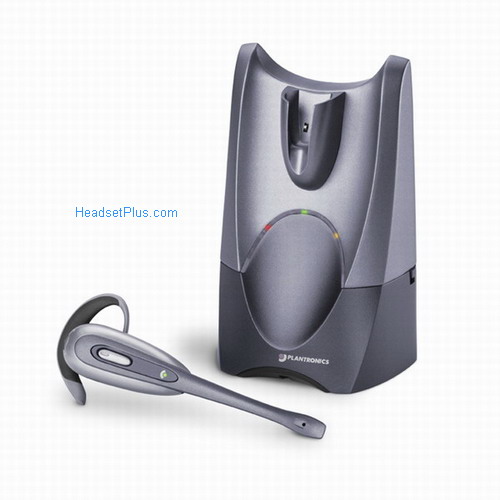 The recently on the market Plantronics CS50 has been received with great enthusiasm. The CS50 is made for the office professional and lets users talk up to three hundred feet from their office phone. In most cases a  office professional will not stray more than 50 feet from his desk, and the Plantronics CS50 will go almost four times that far away, up to 300ft.
This Plantronics CS50 comes in 900 MHz and it won't interfere with any wireless network that is set at 2.4GHz.  It is also made so it doesn't interfere with any other bluetooth devices.
Any one who tries the CS50 wireless headsets will quickly understand the benefits of using wireless headsets. It makes a person feel freer, to be able to look around see other faces while talking business on the phone.
People that use the CS50 find that the sound is clearer than even many different wired headsets or  regular wired telephone lines. The CS50 is made with very light weight materials  which means that it is comfortable to wear, and the headset is equipped with a built in digital encryption, and that means that anyone who uses the Plantronics CS50  can be assured of holding a completely secure conversation.
Great features that the Plantronics CS50 is equipped with:
The CS50 headset is made with the standard over the head setup or can fit over the ear.
These wireless headsets last for eight hours continuously talking. That's non-stop talking!
A device (Plantronics HL10) that allows the user to both answer and disconnect a call when the user is not close to his desk.
The Plantronics CS50 is equipped with a control on the back which allows the user to set the volume., and mute volume when necessary.
Equipped with noise canceling capabilities which will eliminate background notices for you.
The CS50 is plug and play and will work with an existing phone on any PBX phone system.  All that needs to be done is to plug the CS50 amplifier into the office phone, charge it, and then you are ready to start using it.
All in all the Plantronics CS50 fits any ear size and is comfortable and stylish. The CS50 is very stylish and you will find it extremely easy to use.
To see the whole line of Plantroncis Wireless Headsets visit HeadsetPlus.com