Do you own a Nortel Networks (or Norstar) desk phone and your Plantronics headset volume is too low?  (i.e. hard to hear your caller or the caller can't hear you).  If so, you may need a different Plantronics bottom cable – Plantronics A10-12 Cable (high output).  It's the identical cable as the Plantronics A10-16 Cable part# 66268-02, except it has an additional 6db volume output.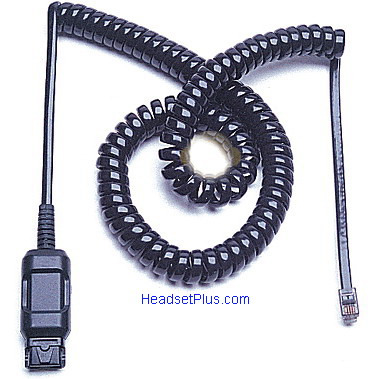 Use this Plantronics A10-12 only if your volume is low.  Otherwise, it may cause distortion or echo because the additional 6db volume is not needed.  This Plantronics A10-12 cable is normally used in Europe, Australia and New Zealand where the telephone design standards are different than in North America.
Both A10-12 and A10-16 cable look exactly alike, so you cannot tell the difference other than the part# that it comes with.