This is the probably our most frequently asked question in our call center: How do I get rid of the "echo" with my Plantronics wireless headset (i.e. CS540, CS530, CS510, CS520, CS545, W710, W720. W730, W740)?
First watch our video on how to fix an echo: https://www.youtube.com/watch?v=xNGxmQ2257w
If your callers hear an echo: Try a different configuration on the wireless headset base (pic below): Try any of setting from A-G, until the echo goes away and the optimal sound is heard.
Typically an echo is caused when the volume is set too high, the excess volume causes a feedback (or echo).
Things to check:
Check your desk phone's volume setting. Make sure it's set to to medium. Not "high".
If the listening volume is too low, adjust the setting on the wireless base to increase the volume (pic below)
If the sound level is still low, adjust the setting on the wireless headset itself to increase the volume.
If the echo problem continues to persist, lower the speaking volume on the base. For most telephones, the correct setting is "3" (pic below)
If your speaking volume is too low for your caller, you can also adjust the position of the headset to ensure the microphone is two finger's width from your mouth.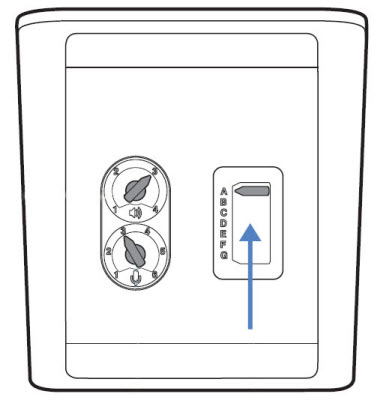 You can also watch our video on how to fix an echo: https://www.youtube.com/watch?v=xNGxmQ2257w