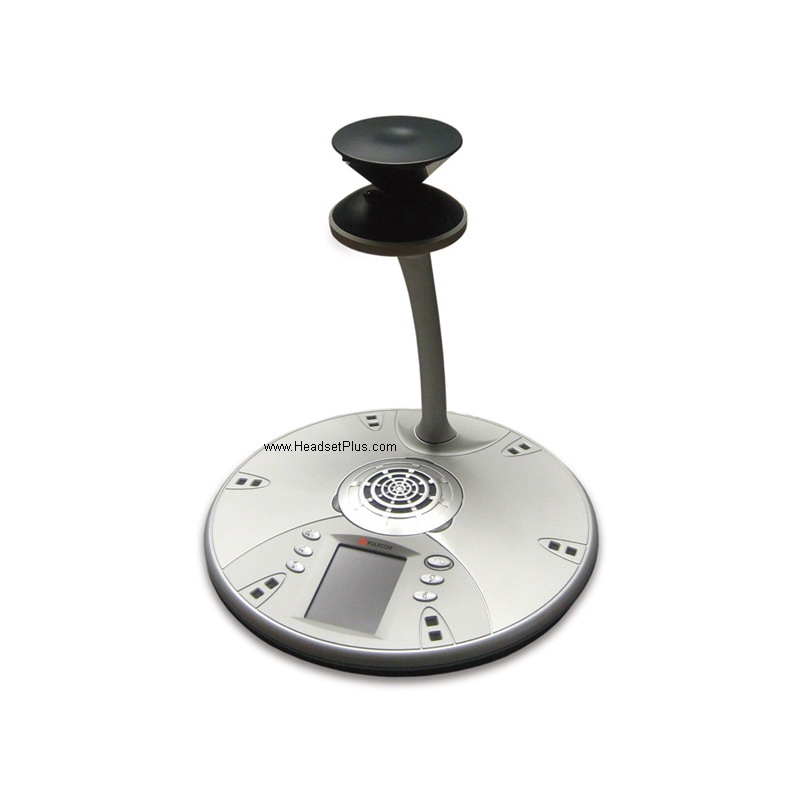 The Polycom CX5000 HD Unified Conference Station optimized for Microsoft Lync is a unique conference phone that is setup for use with both desk phone and soft phone. It has a built in web camera that allows a 360 degree video conferencing so everyone can participate.
Although the CX5000 is optimized for Microsoft Lync it can still be used with other soft phone communication devices.
The camera tracks whose talking and focuses on them therefore tracking the flow of the conversation, making it easier for the end user to see whose talking and sends the picture in HD video.
This conference phone makes it extremely easy to connect to a desk phone or a computer therefore enabling businesses to utilize more than one device at any given time. With the CX5000 you can be on a video call one minute then conference in a phone call from your desk phone the next. This enables ones business to stay connected in multiple ways and creates an environment that cultivates productivity.
For the data sheet that give specifications on the CX5000 go here.
If you would like to purchase the conference phone or have any questions contact Jeremy at jeremy@headsetplus.com or call 1877 999 3838