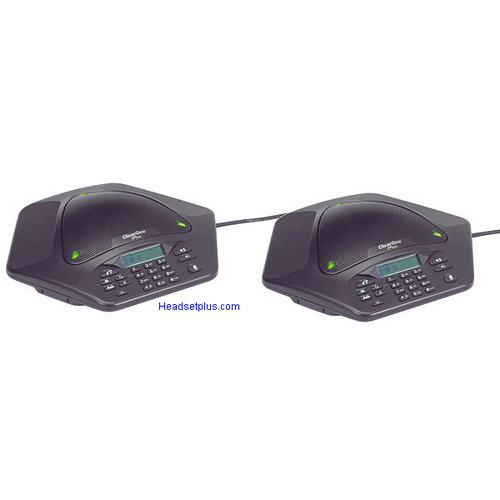 Top 6 Conference Phones and Our Reviews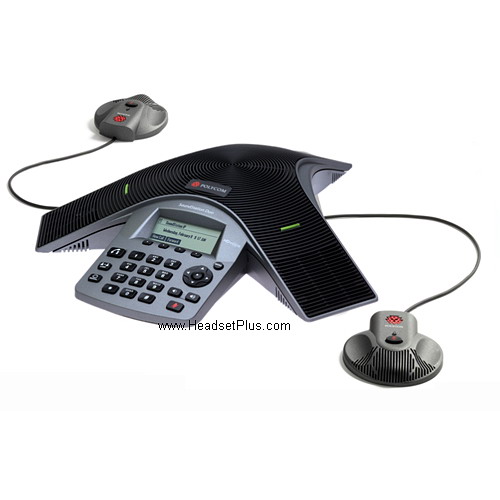 Are you looking for a conference phone and are not sure which one to get?  Below are a list of great conference phones you should look at. First let's begin with what are conference phones. Conference phones are used to make a telephone call in which a person can talk to several people at the same time. There is typically a host participant and all other participants that want to join the conference will dial into the number that will connect them to the conference. You will also need an analog telephone line for it to work or a digital to analog connector.
1) Konftel 300 WX Wireless Conference Phone Analog   $699.95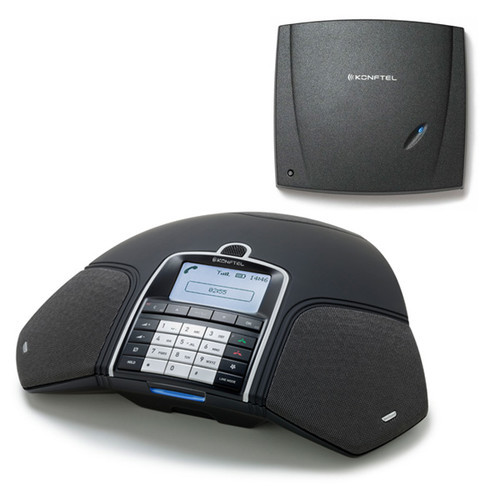 The Konftel 300WX Wireless Conference Phone is a nice option if you are looking for a conference phone and the best of all is that is compatible with your existing analog line. Simply plug in the base to your line jack and take the conference phone with you to different locations in the office/home. The base run in Wireless DECT so you always have the best range of up to 600 ft and no interference caused by walls or microwaves. A nice feature of the Konftel quality and speaker phones is that they are the only ones in the market that allows the user to return if they don't meet the requirements of the end user. Order yours HERE.
2) Polycom Trio 8800 conference phone Microsoft Teams Cert  $899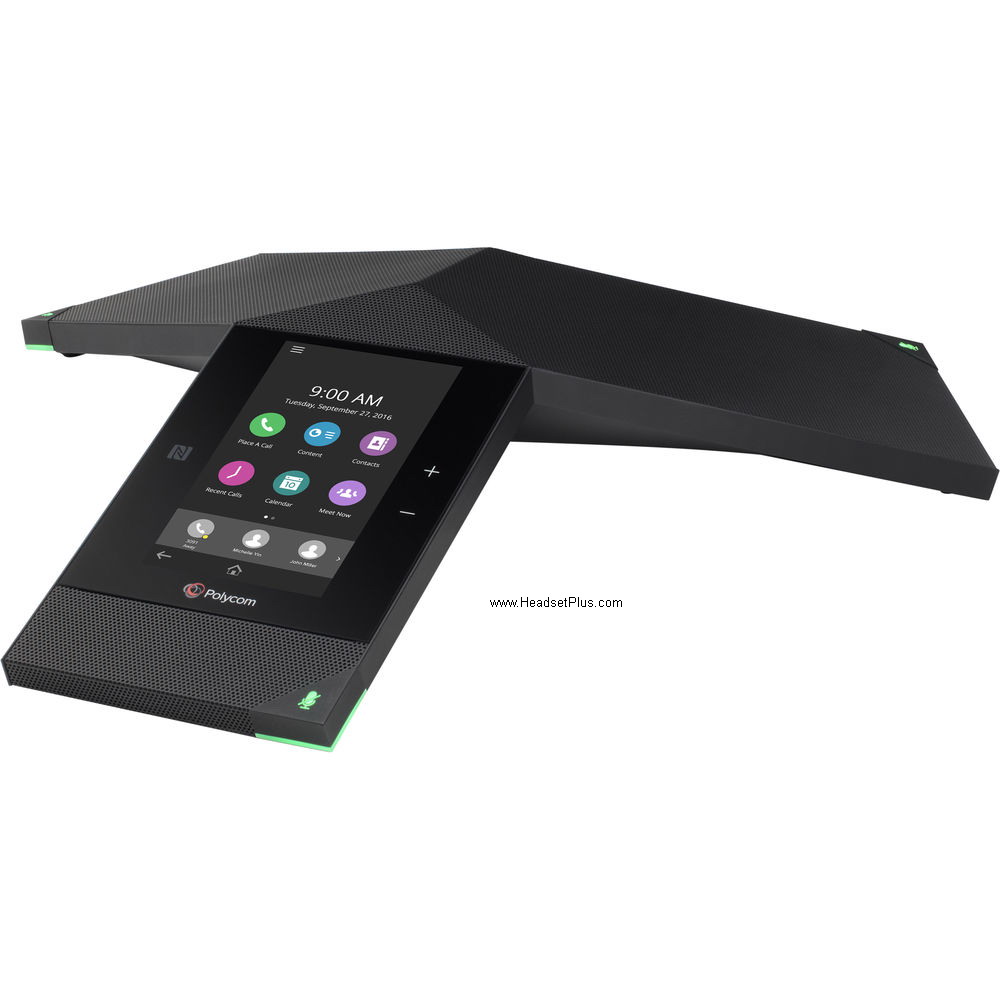 The Polycom Trio 8800 is a conference phone that is certified for Microsoft Teams.  Compatible with almost all platforms such as USB or Bluetooth and wirelessly via secure WiFi.  Designed for larger size conference rooms. It can also connect to a USB device and any Bluetooth allowing you to conference in temporary work places. This is an ideal conference phone.  Built-in Power over Ethernet (PoE).  It has a easy to read 5″ color touch screen.  Expansion microphone is needed for larger conference tables with more users.
3) Polycom Soundstation2 EX Conference Telephone (expandable)   $699.95
This Polycom conference phone bundle has the well known Polycom Acoustic Clarity Technology. Also this conference phone has the microphone expandability. It's equipped with the the latest conference technology such as dynamic noise reduction (DNR), 360 degree microphone pickup. No matter where you are in the conference table, you can be heard without "shouting"  Of course also has basic telephone functions such as phone book, re-dial, caller-ID. This is an analog conference phone, for the same reason you will need a digital to analog connector.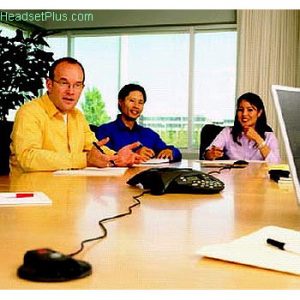 4) ClearOne MaxAttach Conference Telephone  $699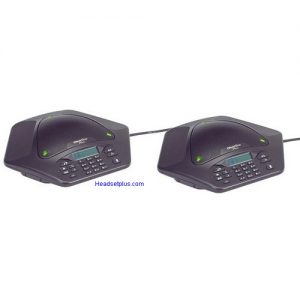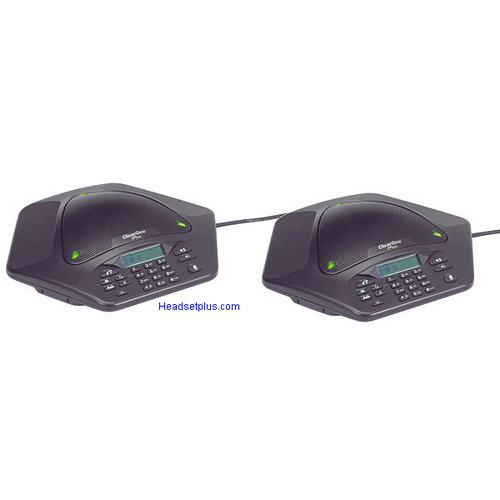 The ClearOne Maxattach conference phone is equipped with many features all making for a great conference phone. It also comes with unprecedented expansion capabilities to provide complete microphone and loud speaker coverage. So no matter where the speaker is seated they will be herd and the conversations are natural.  The ClearOne Maxattach comes with two conference phones "attached" together which enable even distribution of microphones and speakers. With advanced audio technology you have automatic control levels. With the Clearone Maxattach line you can expand it to more conference phones by linking additional maxattach expansion kits, making this ideal for even large conference calls and used in large conference rooms with many people (up to 30) even used with odd shaped tables: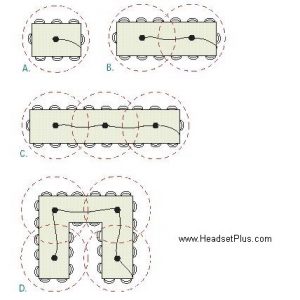 5) ClearOne MaxAttach WIRELESS Conference Telephone $899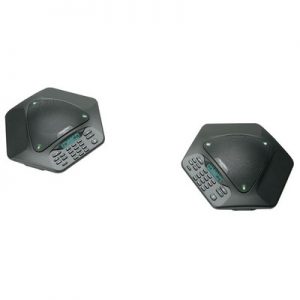 The CleareOne Maxattach Wireless the most flexible conference phone in the world.  Also the only dual wireless conference phone in the world that works simultaneous together as "one" conference phone.  It offers full-duplex audio to both conference phones allowing all users to speak and listen without their voice "cutting in and out".  Wireless means that no cables are attached to the conference phones; leaving the conference table clean without clutter.  Furthermore, you can move the conference phones to any part of the table or room or even two different rooms.  Make two simultaneous conference calls anywhere.  Maxattach conference phones comes with all the advance features of modern conference phone such as echo cancellation, 360 deg (3 microphone) voice pickup on each conference phone.  150ft wireless range.  automatic level control that keeps the user's voice balanced and consistent.
6) Konftel 800 SIP, Bluetooth, USB Hybrid Conference Phone $999.95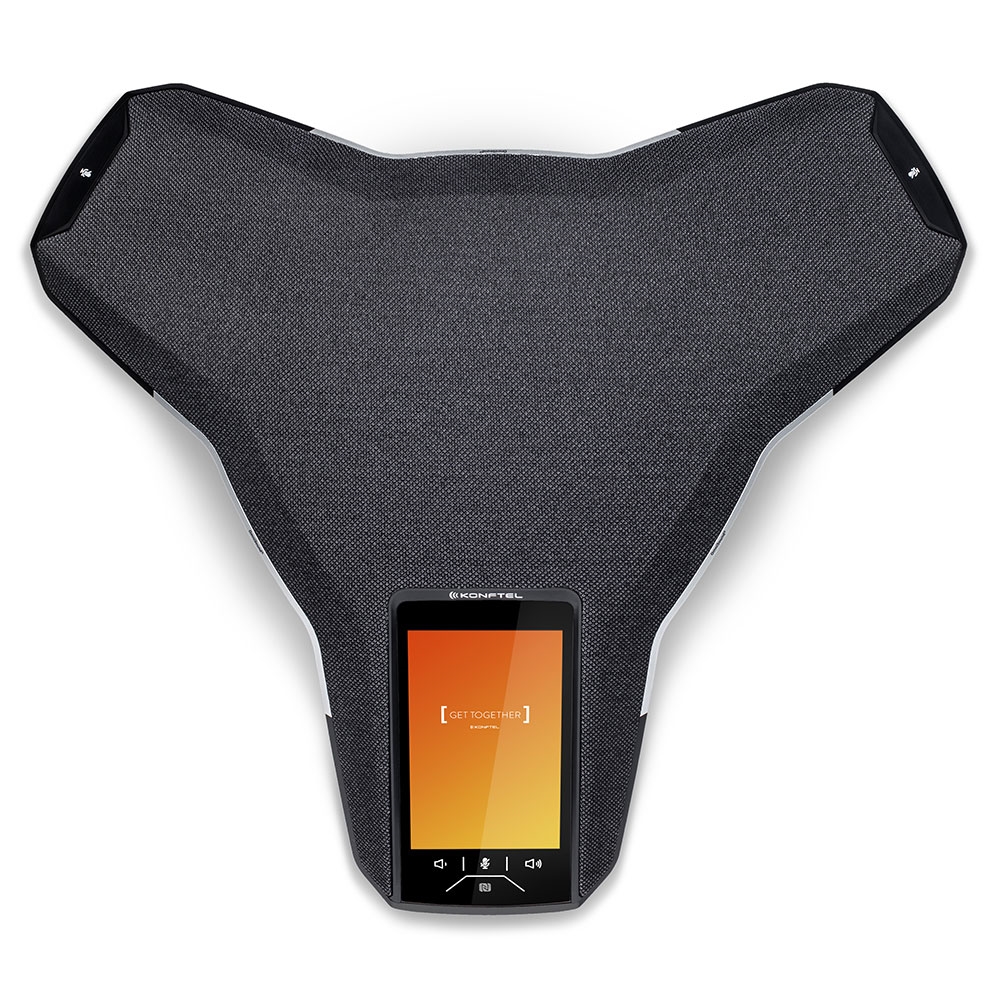 The Konftel 800 SIP is the latest addition to the catalog, being a hybrid, which means you can use it thru SIP via VoiP, wireless by Bluetooth with your smartphone or by USB plugged to a computer, making it a nice offer with versatility for the new office environments. The Konftel 800 allows you to chain up to 3 units together for a larger conference room. Comes with a colorful touchscreen that allows you to control the settings in the conference phone, a nice feature is that you can control the Konftel 800 from your smartphone using the Konftel Unite App, allowing you to call contacts and groups from your personal contact book and control the phone's functions during a meeting. Compatible with the Konftel 800 Smart Microphone, giving you a better microphone range for up to 20 people in one room.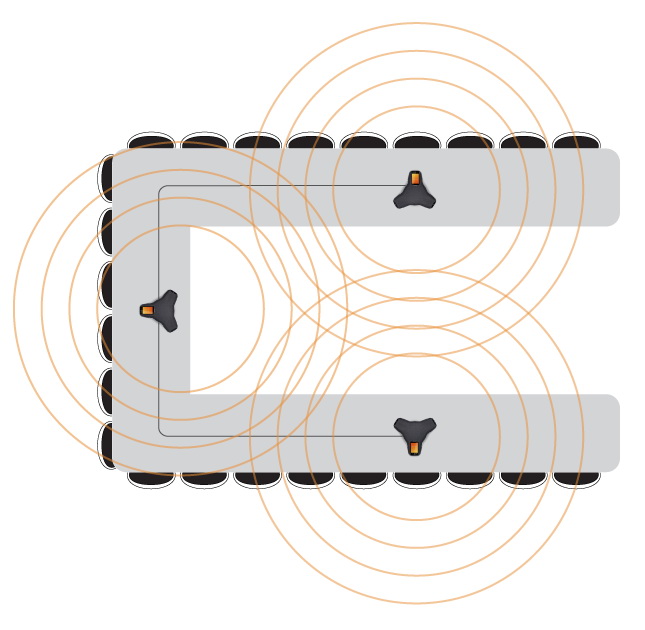 Also take a look our Polycom Soundstation2 Selection Guide for selecting the right correct phone for your office.
Fee free to call 877-999-383 if you have questions on how to select the perfect conference phone for your office.