Today we will analyze and tell a little of the background of the new Shokz OpenComm Open Ear headset. This particular headset is manufactured by the trailblazer company formerly known as Aftershokz which was founded on 2004 and started their addition on headsets back on October 2011, and by 2012 they were the pioneers in bringing a new technology known from them as bone conduction headset. This means that their headsets don't go into the ear directly, but they stay at place and the sound goes thru the bone thru conduction and allowing you to hear without having anything in or on top of your ears, allowing the user to be aware of all the environment and keep the headset on place in a comfortable and discrete position.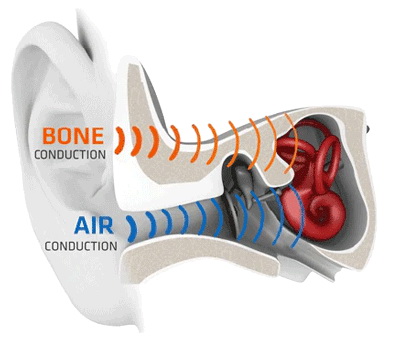 By end of 2021 Aftershokz finally got a new logo and new name and the former one s now known as Shokz. Thanks to its technology Shokz is one of the only manufacturers that can offer swimming headphones as they don't require to be inside the ear, but using their bone conduction technology. And now we are going to check the different headsets that they offer for remote workers as road warriors.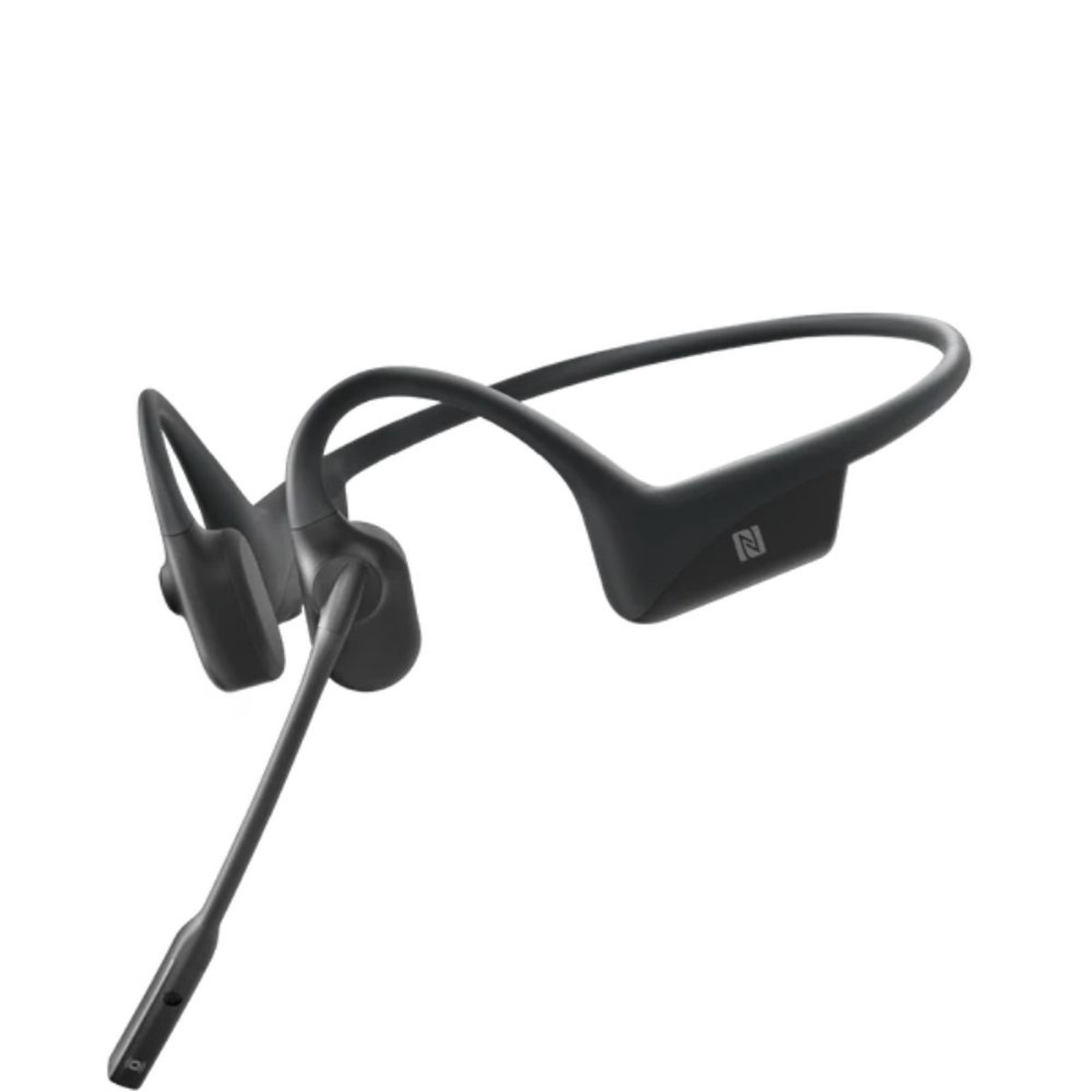 The Shokz OpenComm headset is the best wireless headset for road warriors as they can pair it to their smart phone or tablet via Bluetooth. It offers a 16 hour talk time and noise canceling microphone in a discrete boom arm. The headset offers open ear bone conduction technology and really easy to use, it comes with titanium band and frame that allows the headset to get durability. It offers IP55 Water Resistance, that translate into dust , moist and sweat repellant, allowing the user to take out for jogging or on a bicycle ride or even workout. Fully compatible with Android and iPhone cell phones as you can use either Google Voice, Sir or Alexa for voice commands.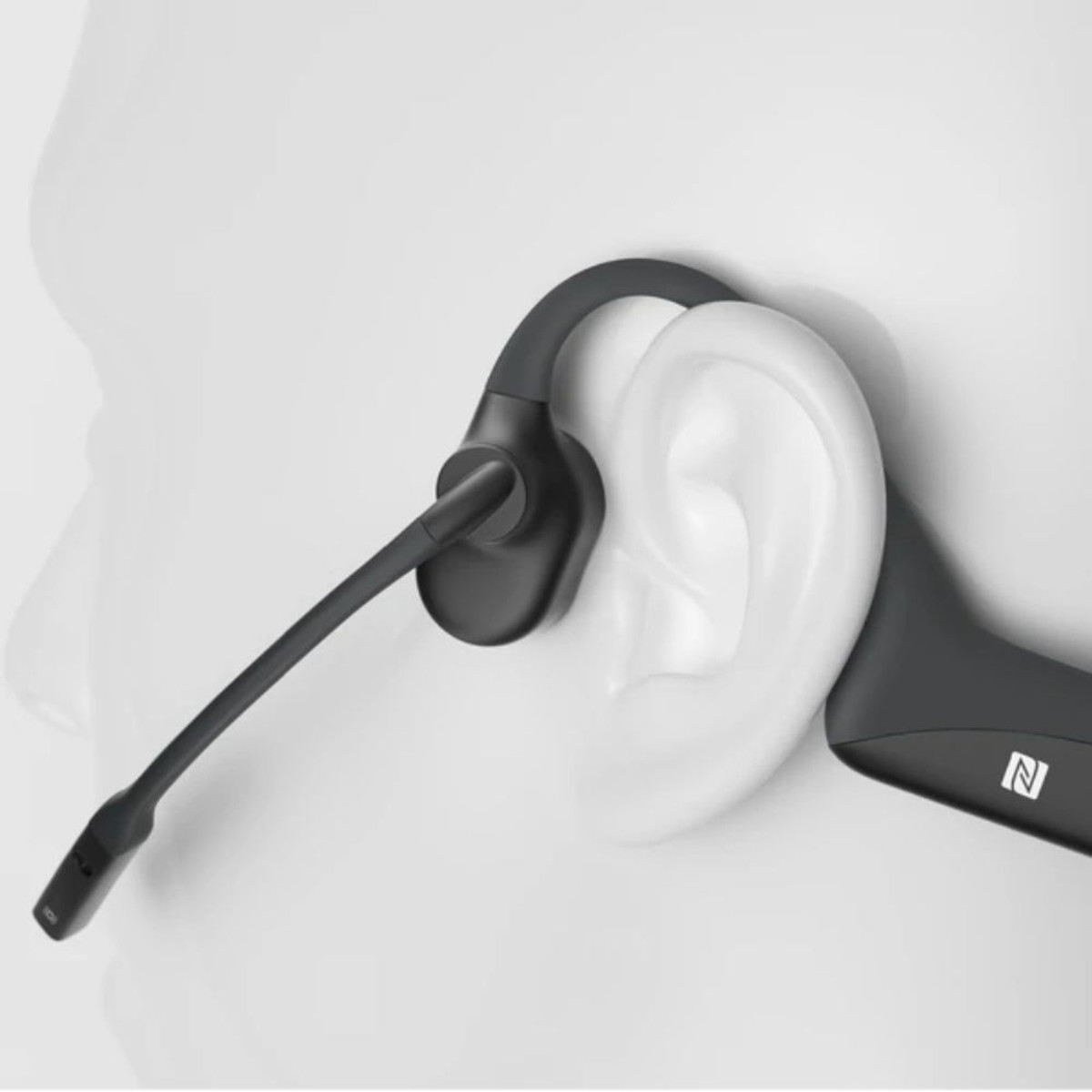 A nice feature is that one size fit them all, so no need to worry about if its to big or to small as it rest on top of the ear and nothing goes into the ear. Special mention is to it's magnetic induction charger, so no worries of having to plug anything on the headset, simply rest it in the charger and it will attach right away. The Shokz OpenComm headset comes with a 2 year manufacturer warranty, order yours HERE.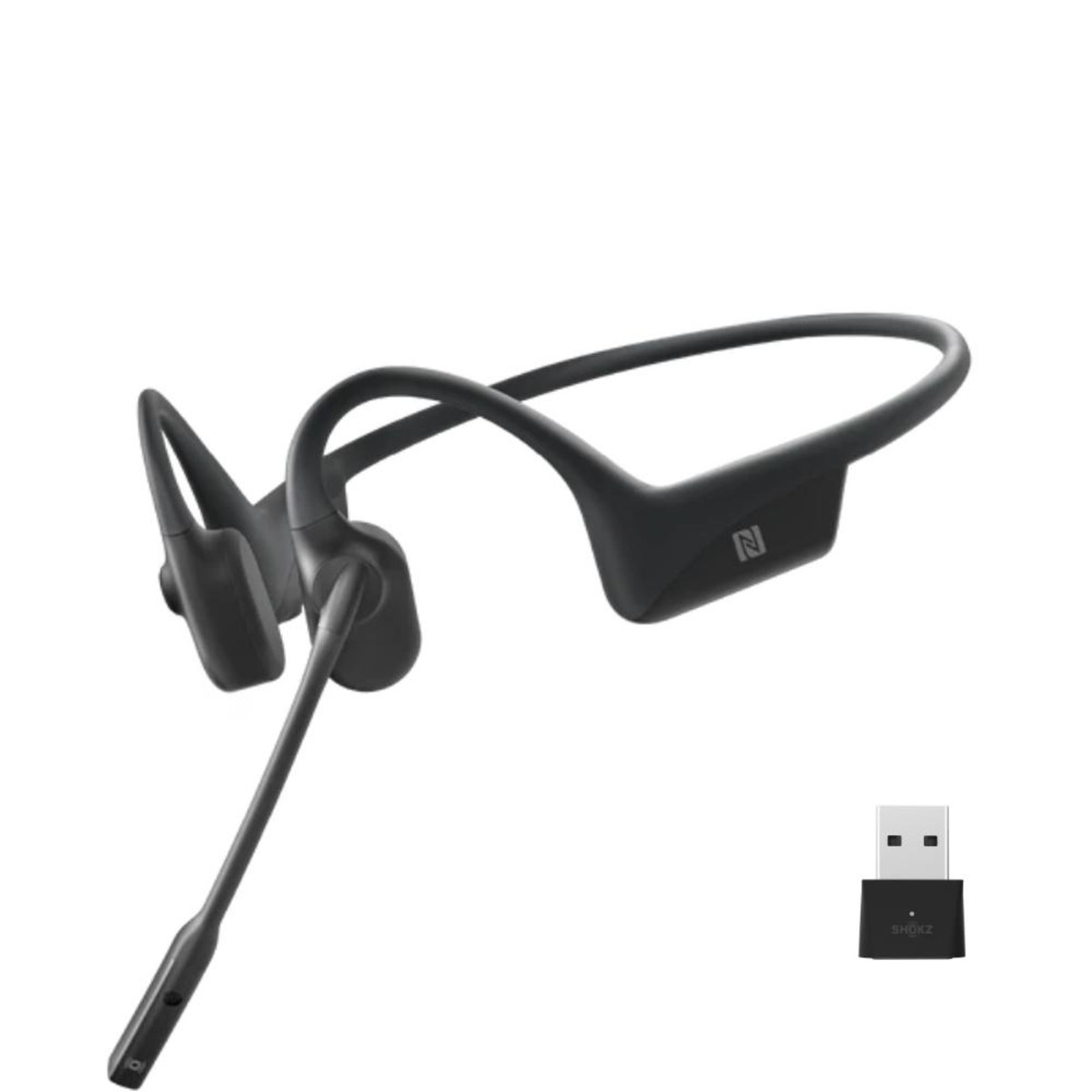 Shokz offers its OpenComm headset in form of UC, including its already pre paired Bluetooth Dongle, that allows you to use your OpenComm UC headset with any computer and with your smart phone at the same time. Coming with titanium band and frame for durability. Charge time of only 60 minutes and with its talk time of up to 16 hours and standby time of up to 14 days. The OpenComm UC headset comes with Bone Conduction Stereo Headset, Loop 100 USB-A Wireless Adapter, Magnetic Induction Charger and Hard Shell Carrying Case.
Shokz offers its OpenComm headset in USB- variance as well. Designed to be used with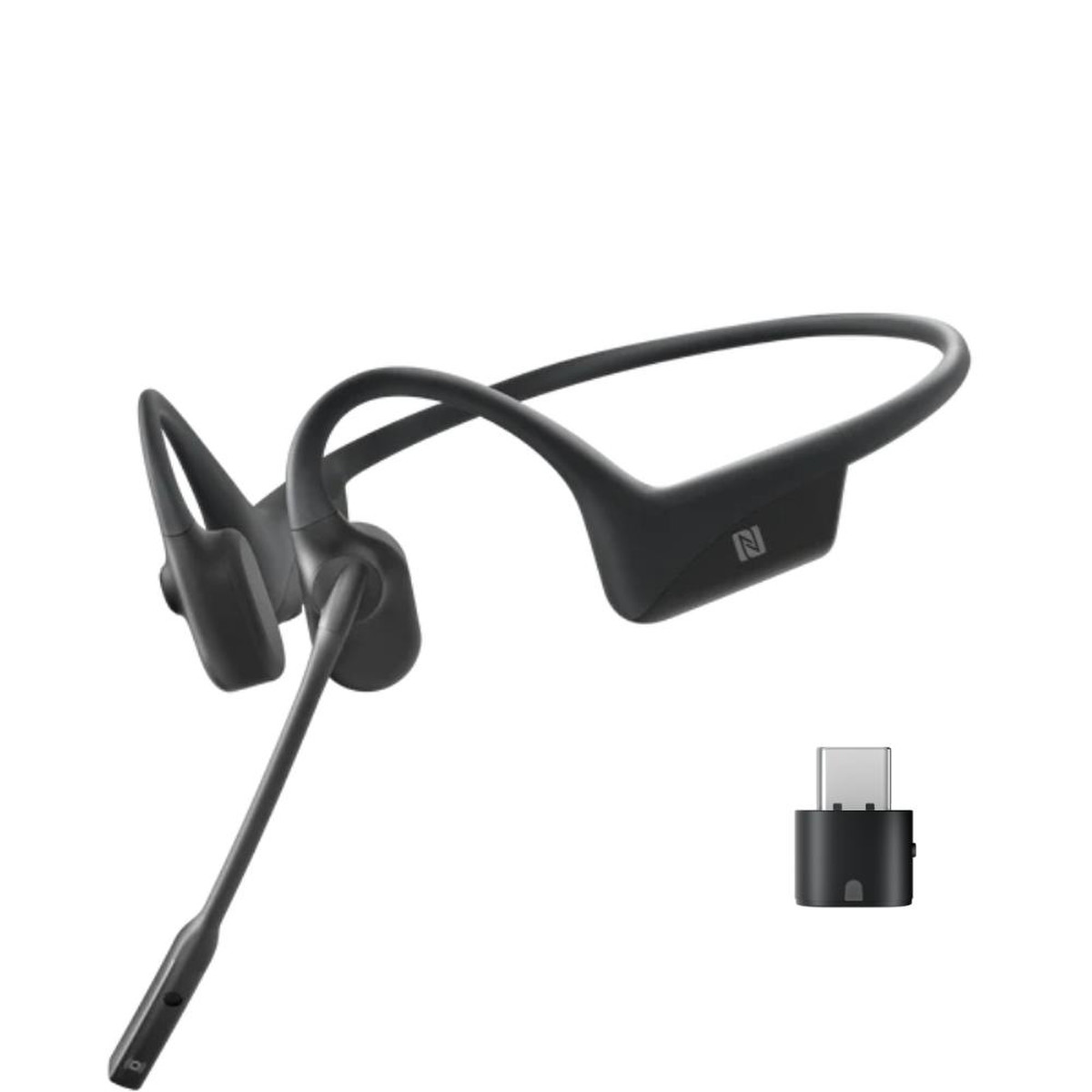 the newest computers and virtually any iMac as they have this connection available. USB-C is the newest port available and offers faster connection, response and charge. Pretty convenient as most the thumb drives, printers and/or peripherals still use the USB-A.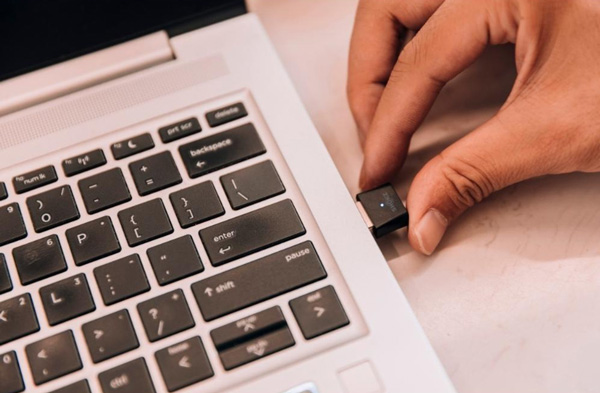 Noise canceling microphone in a very discrete design that allows the user to have the headset on all day and either stream music or podcasts with open ear technology that let know what is going around in the environment. And if wondering if any other people can hear what you are listening, the answer is no, this is thanks to Shokz Bone Conduction technology. It offers IP55 Water Resistance, this means that is not water proof but water resistant. Can tolerate dust, moisture and sweat which is a perfect fit for remote workers that need to get a slight workout or a quick jogging on a work break. The microphone boom arm can be swivel up and down and the OpenComm is fully compatible with PC and Mac. Get your USB-A HERE or your USB-C HERE.
Shokz offer the second generation of the OpenComm in the new OpenComm2 UC headset, the most notable upgrade in this version is the new dedicated mute button found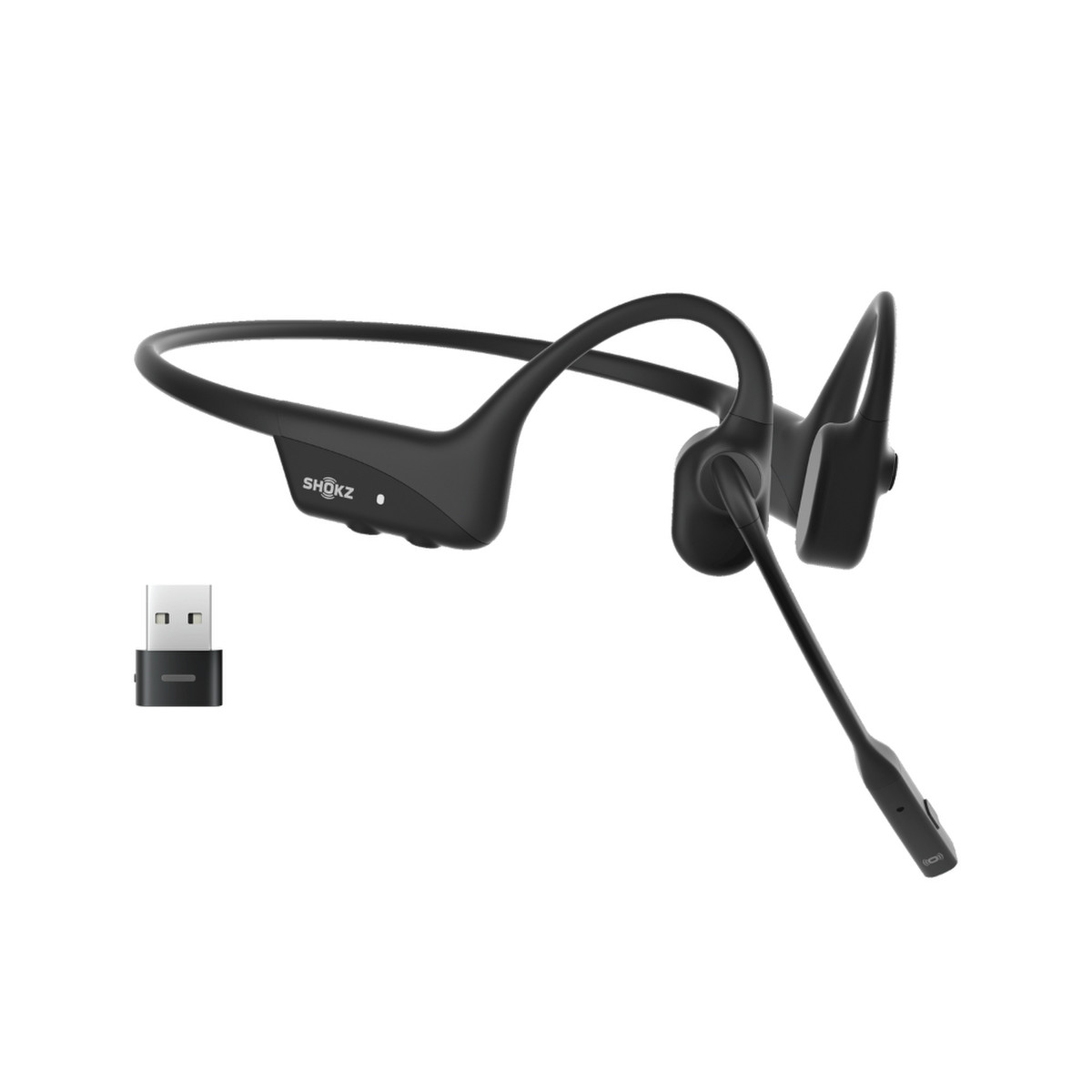 now in the microphone boom arm that now it is located on the right side. The Shokz OpenComm2 now its Zoom certified and it is Team compatible and the user may use the multi-function button to pick up/hang off a call on Zoom or Teams.
Another improvement on the second generation is the new firmware upgrade available using the Shokz Connect software and the user can update the headset and/or the dongle. Get yours HERE.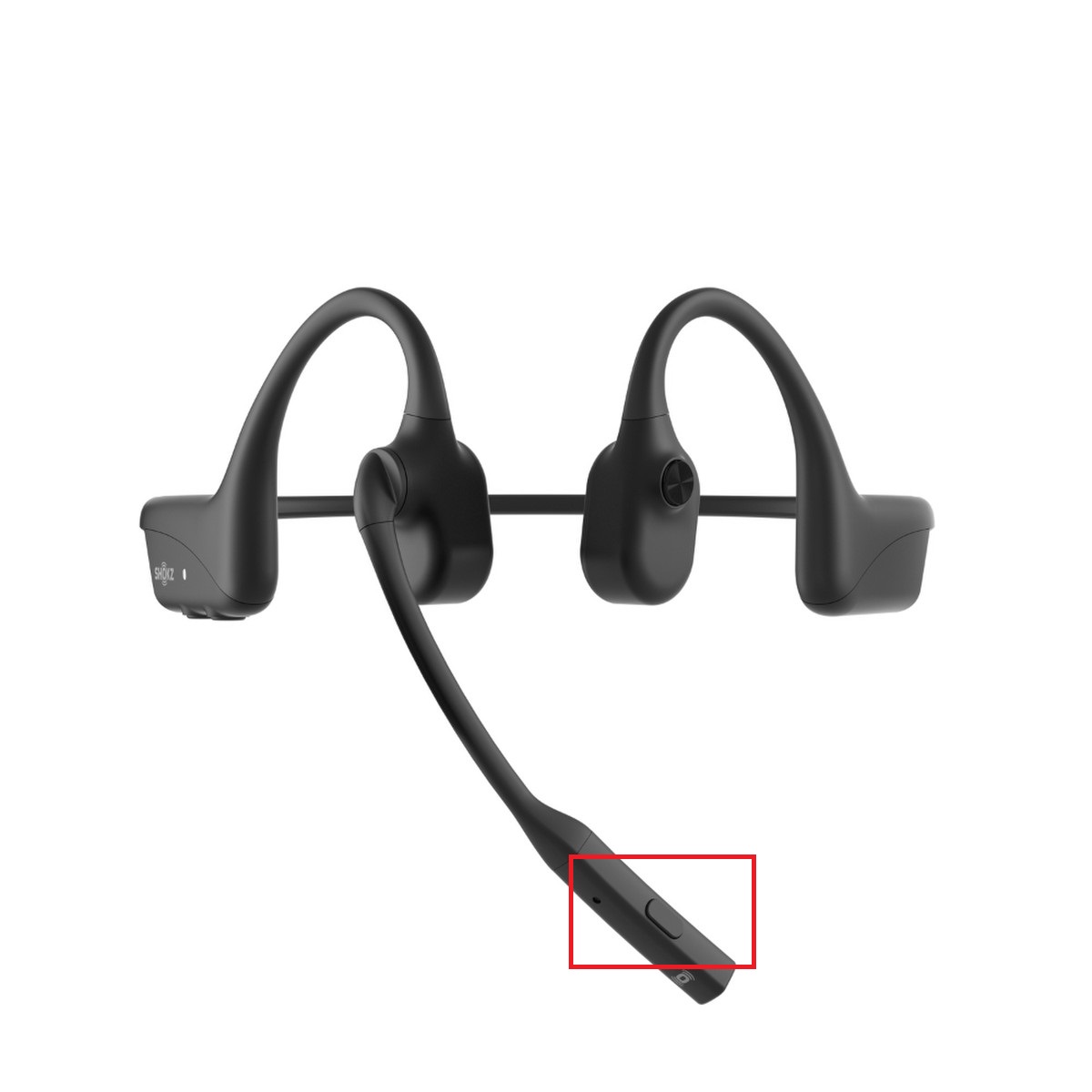 Shokz offers the second generation of its OpenComm headset in the OpenComm2 UC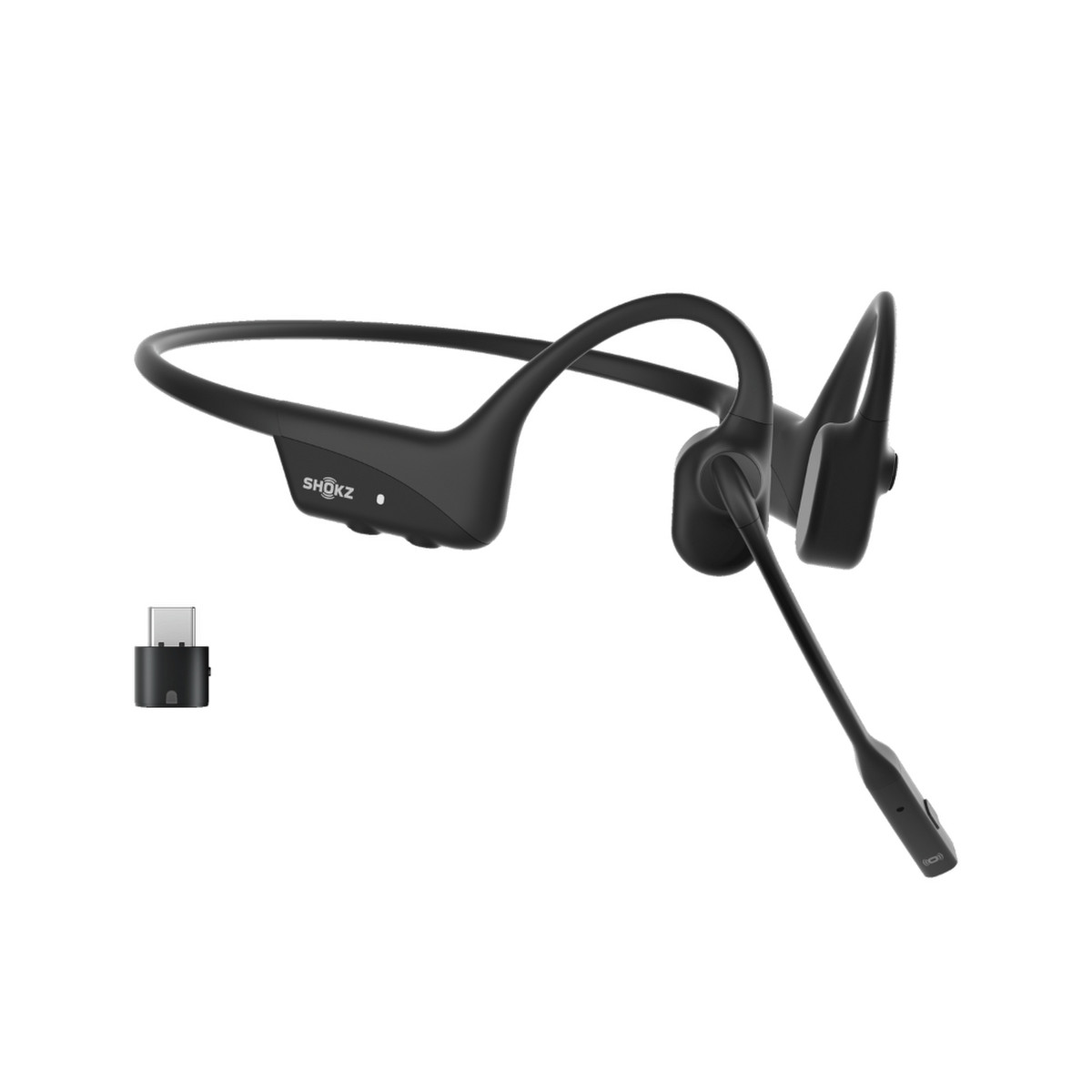 headset in a USB-C version, with the new improvements, this headset is Mac compatible as most of the MacBook computers have only USB-C or Thunderbolt ports. The design of the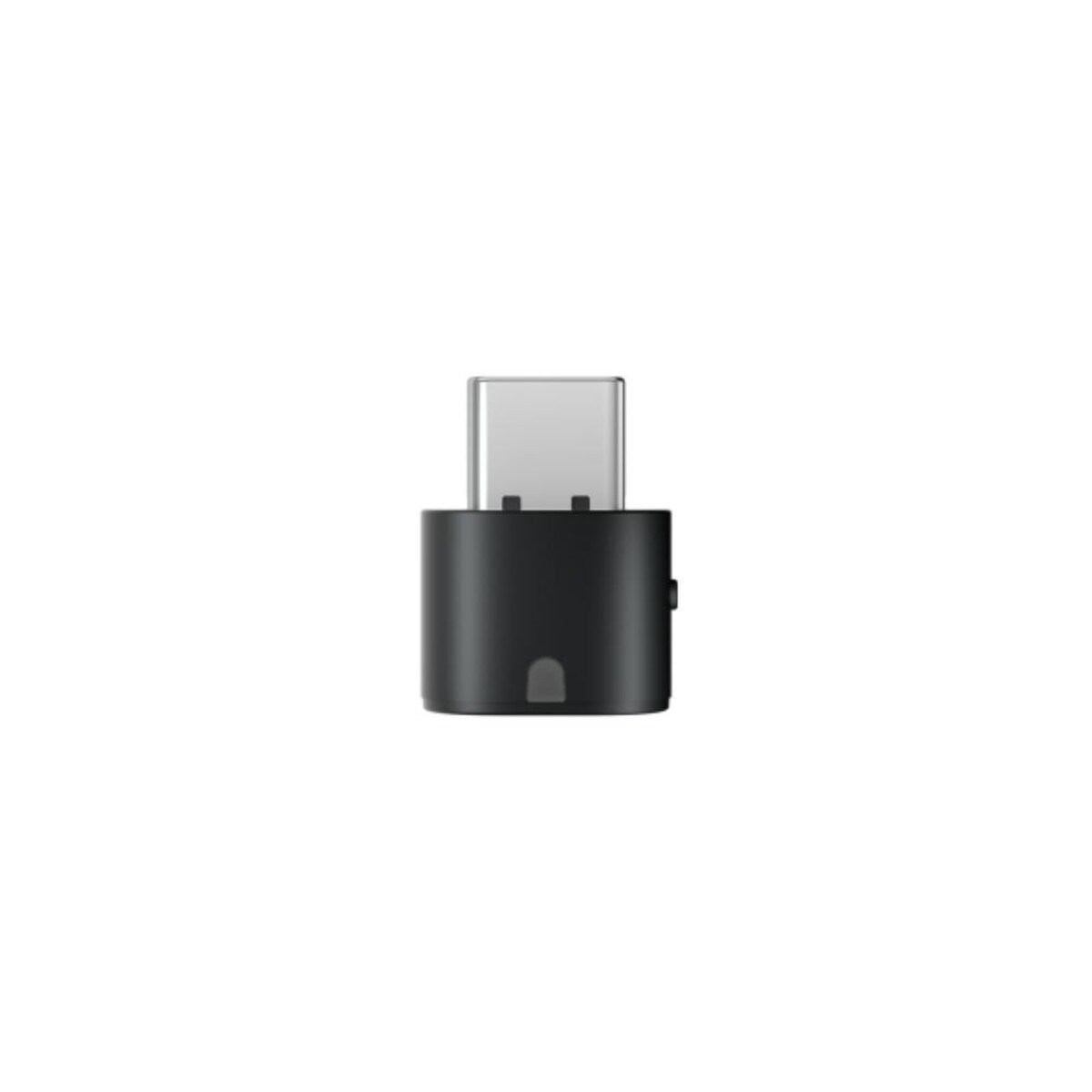 new Loop 110 USB-C dongle makes it a very discrete attachment. The Shokz OpenComm2 UC USB-C headset comes with a 2 year warranty and a hard shell travel case, making it easier to transport and protect it at all times. Get yours HERE.