HeadsetPlus.com have many Headsets that are compatible with Cisco CIPC (Cisco IP Communicator), Cisco Jabber, formerly known as Cisco Unified Personal Communicator (CUPC) softphones.  Cisco IP Communicator is a Windows or Mac software that allows you to make phone and video calls using your computer.  Furthermore, CIPU version 8.6.3 allows plug-and-play for Windows based computers with certain Plantronics USB models (Voyager Legend UC, Plantronics Savi W440 , All Blackwire USB headsets), the user no longer need to download additional software to have call control functions. Version 8.6.2 and earlier, you must download Plantronics Spoke software.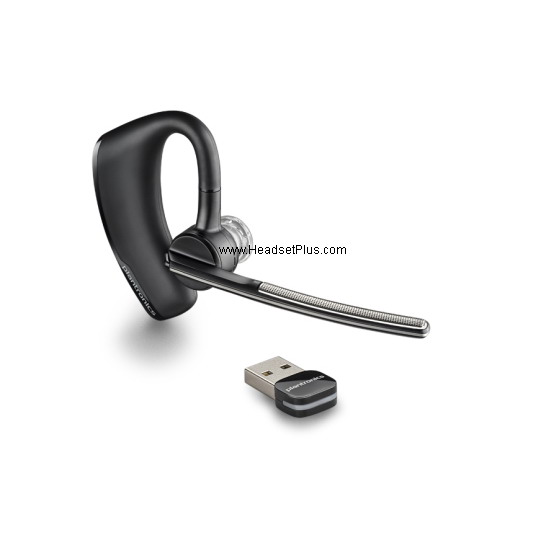 For more information on other Cisco compatible headsets or other Plantronics products, visit www.HeadsetPlus.com
Cisco VoiP Phone Headset Compatibility

Plantronics Cisco Headsets: (see below for Jabra Compatible Cisco Headsets).
Plantronics has a wide variety of products made exclusively for Cisco IP phones. Most Cisco IP phones have a dedicated headset port built-in which you can plug a headset directly into. Please see our Direct connect Cisco headset page for the latest headsets recommended for your Cisco phone.
Cisco Unified IP Phones 69xx, 794x, 796x, 797x series (Cisco models 6921, 6941, 6945, 6961, 7821, 7841, 7861, 7931G, 7940, 7940G, 7941, 7941G, 7942G, 7945, 7945G, 7960, 7960G, 7961, 7961G, 7965G, 7970, 7970G, 7971G, 7975G, 7985G, 8941, 8945, 8961, 9951, 9971): see our Plantronics Cisco Headsets page, which all have the Cisco "-CIS" part number. These headsets are per-configured with a RJ9 modular plug

so they are compatible with the headset port of your Cisco IP telephone.
Cisco IP Phone 7902G, 7905G, 7910G+SW and 7912G, you will need the Plantronics H-Series headsets + Plantronics M22 Vista amplifier. These phone models does not have a dedicated headset port and requires the use of an amplifier.
Cisco Soft phone: You can use any one of our USB Headsets (VOIP Headsets)
Cisco Compatible Plantronics Wireless Headset Systems: Wireless headsets are design to be installed into the "handset" (not headset) port of your Cisco IP phone:
Cisco Compatible Amplifiers
Cisco Compatible Accessories and add-on's
Also see Cisco Headset Installation Guide and our Cisco Phone Hookswitch reference guide.
Jabra Cisco Headsets:
Cisco IP Phones Series 7940, 7941 7960, 7961, 7970G: use a Jabra Headset + GN Smart cord
Cisco IP Phone 7902G, 7905G, 7910G+SW and 7912G (Cisco phones without headset ports): you will need the GN Netcom Headset + GN 8000 amplifier (or GN 8050 digital amplifier)
Cisco Compatible Jabra Wireless Headset Systems*: These wireless headsets are design to be installed into the "handset" port of your Cisco phone, even if you have a built-in headset port.
* GN 1000 RHL lifter is recommend if you need remote answering capabilities. If you have Cisco IP Phone models: 7942G, 7945G, 7962G, 7965G and 7975G, you can use the Jabra EHS 9400, 6400 Headset Hook Switch Adapter Cisco IP Phones 
Go here for more detail information on Cisco Compatible wireless Headsets as well as Cisco Headset Installation Guide.