"It's one small step for man, one giant leap for mankind". Thanks to Plantronics these words could reach Earth when said by Neil Armstrong upon setting foot on the moon. Making headsets for the last 40 years which bring good fitting, par-excellence sound, and comfort, Plantronics is a business expert as communicating is made easier & effective by us – from BPO's & car manufactures to mobile manufacturers to mobile services firms plus the newest voice recognition programs.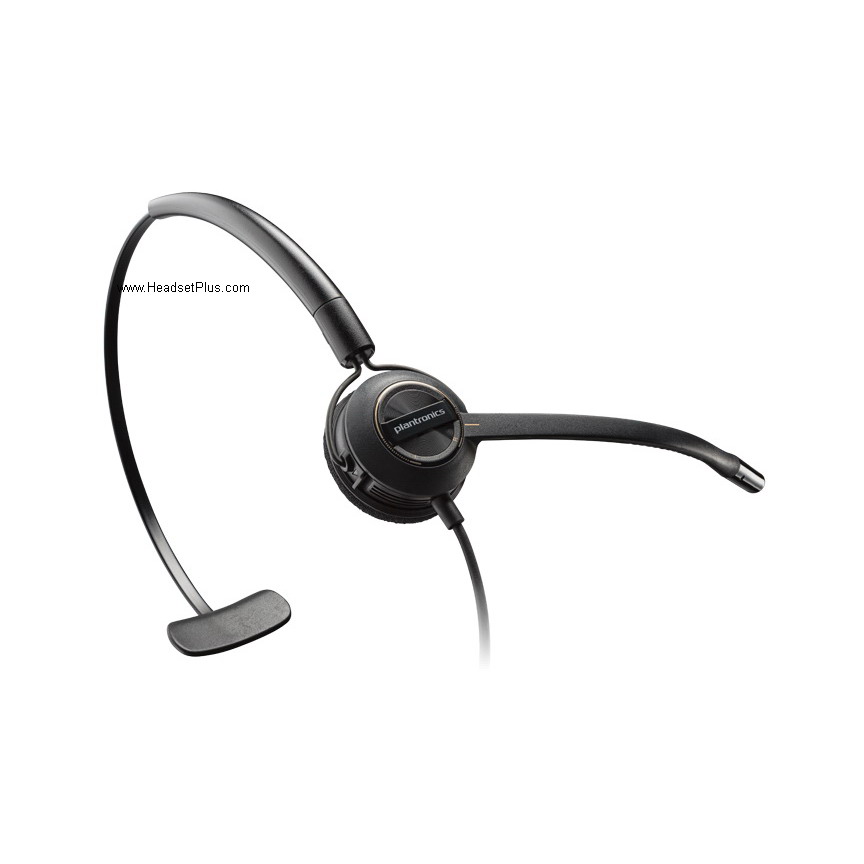 Unmatched Experience
In 1961, the 1st featherweight headset was invented by Plantronics, post 1997 the company has been devising cordless & cellular phones headsets. The technology, pricing & reliability are all legendary; competition is no where near Plantronics.
• There are in excess of 32 million headsets that have been sold all across the globe
• Recently Microsoft selected Plantronics' headsets as being preferred for headsets that allow voice recognition to use in all fresh Microsoft programs.
• The Plantronics product range comprises of complete mobile headsets range applicable with cellular & cordless phones while moving or back home, amplifiers & headsets applicable in offices, with PC and call center
Audio Headsets, Headset for PC gaming, Internet chat/telephony, and speech/voice recognition.
Proven Track Record
The reason behind Plantronics' success is because we are a customer driven company. The cellular headsets of M-Series permit you to be hands-free while driving a car, keeping your safety in mind and communication needs too. While staying in office or home, hands free permits you to attend phone calls and multi task as well. At Plantronics we understand that similar to fingerprints the human ear are different as well, thus we make it a point to first research & create headset that are comfortable to one and all. The company's "wall of ears" – are molds set about with testing of thousands of ear design patterns and that is why headsets from Plantronics are widely accepted in all corners of the world. Comfort means different things to different people. But we have done all there is to making sure that Plantronics headsets are comfortable to all our customers.
It is our customer oriented focus that has brought about such outstanding success:
• We are the No.1 communications supplier of headsets to call centers.
• For year together we have been listed in the Forbes ranking of Best Small Companies.
• We are a global company: our products reach the far corners of the globe. The M-Series headsets for mobile are reasonable priced, the MSRPs costs $29 to $65. Can be located across electronic stores, office marts & electronic stores all over the nation.
Cutting-Edge Technology
Superior sound quality is what Plantronics stands apart in be it for homes, office, call centers plus computer and mobile applications as well. Being the leader eggs us to further invest in R&D thus constantly trying evolve new and better quality products, we have created great technology but we know we can do better than the best.
There are some outstanding benefits of our technological superiority that can be witnessed through headsets for mobile:
• Transmitting Clear Voice: Each of the M-Series headsets give improved quality of sound. The boom-style headsets from Plantronics' fit in microphones that cancels background noise in a huge way. As for the M205 styled like an ear-bud fits in a Hemholz Resonator, so that voice is transmitted precisely. Whatever maybe you Plantronics pick, quality voice transmission is guaranteed. Speech preciseness to is improved via Plantronics' technology & brings upon the M-Series headset to be ideal for fresh voice programs, like voice recognition dialing and web portals.
As per latest tests, the M-Series from Plantronics achieved better results for its headsets against another for the noise canceling effect & voice identification. Our headsets that have microphones enabled noise-canceling displayed 5 folds lesser background noise as compared to the other tested headsets.
• Static-Free Calls: RF noise shield from Plantronics'- filter placed on microphone & secured microphone cable – shuns out unwanted radio frequency.
• Controlling with 1-touch: The M-Series from Plantronics include in-line controls, based on model, to effortlessly attend or make calls, feature of voice-dialing activation, & volume control.
• Requirements for OSHA:  There are safety features designed to regulate rash and nonstop sound to levels permitted as per OSHA norms.
• Compatibility for Hearing Aid: Each of the headsets of M-Series, leaving aside in-the-ear modes, are hearing aid compatible – increasing the advantages of communication via hands-free options for hearing impaired people.
Plus headsets from Plantronics have great ergonomic comfort. These products have been prepared keeping in mind the growing effects of ergonomics in the workplace. It must be said that look the same way they feel; outstanding with features that you won't find anywhere else. Headset from Plantronics are great to use, they are hands-free thus allowing superior comfort while multi-tasking and while driving you can remain in constant touch yet feel safe handling the car.