We've all been on been stuck on a long phone call whether it be for work, or just chatting with a friend. Trying to hold your phone and multitask isn't just inconvenient, but dangerous for your health. Holding your phone between your ear and shoulder puts your neck and body at odd angles leading to strain, even if it's for short periods of time. This is why many office and home professionals are making the switch to headsets. Fortunately, technology has produced lightweight headsets that produce rich audio and crisp voice communication.
Determining the right headset for you is the easy part. If you spend most of the day at your desk, corded headsets are a great option. If you are constantly moving away from your desk a wireless headset would be better suited for you. Corded headsets are nearly 100% universal with all IP desk phones. What you will need to connect to your phone is either a bottom cable or an amplifier. Generally speaking, if you have an old phone you will need a Jabra Link 860 Amplifier. Newer phones typically have an amplifier built in so, you can plug the bottom cable directly into the headset port on your phone. Wireless headset systems have an amplifier built into the base which makes them roughly 99% compatible with all desk phones. Let's take a look at some headsets.
Jabra Biz 2300 QD Mono Direct Connect: $138.00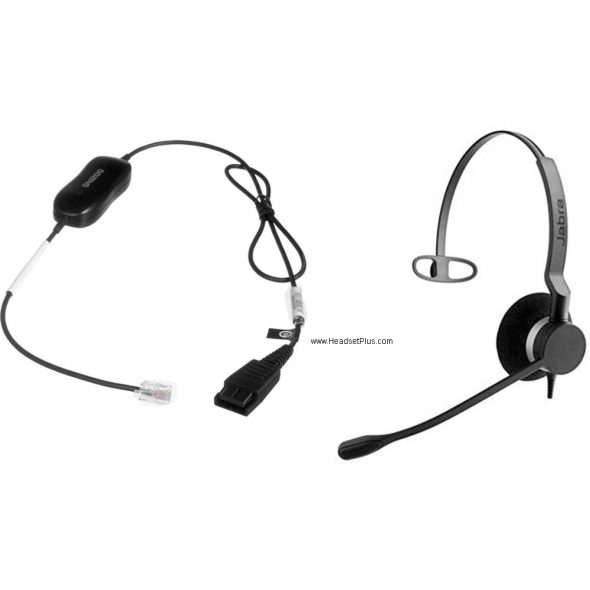 These headsets are meant to take a beating and keep ticking. They have Kevlar reinforced cords, noise canceling microphones, and wideband audio. This headset is one of the top of the line products on the market at a very reasonable price. You can rotate the boom microphone a full 360 degrees without breaking it, and it has larger foam ear cushions to keep you comfortable all day. Considering the price of this headset, it almost can't be beat. This Biz 2300 comes with a bottom cable and a 2 year manufacturer's warranty.
Jabra Biz 2400 II Mono Direct Connect 3-in-1 UNC: $229.00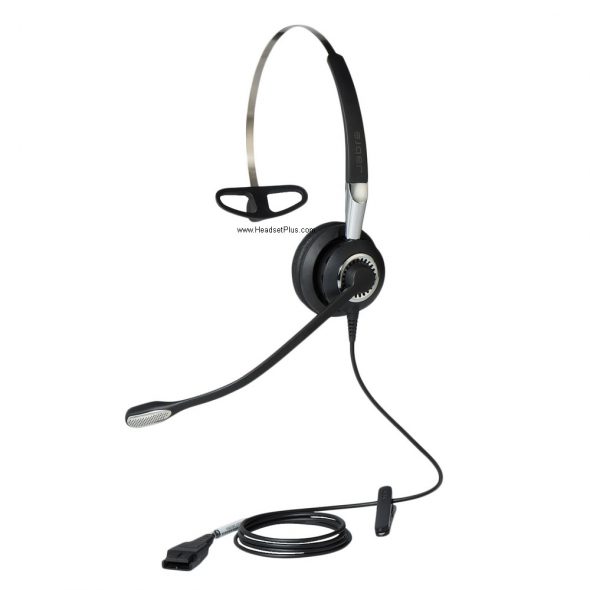 The 2400 II is no doubt the one of the highest quality corded desk headsets available. It comes with 3 different wearing styles if you choose to wear it on the head, on the ear, and behind the neck. Much like the Biz 2300, it has wideband audio, Kevlar reinforced cords, and larger comfortable leatherette ear cushions. You can rotate this microphone a full 360 degrees and it has the best noise canceling microphone available. Includes a Jabra/GN Smart Cord and a 2 year manufacturer's warranty.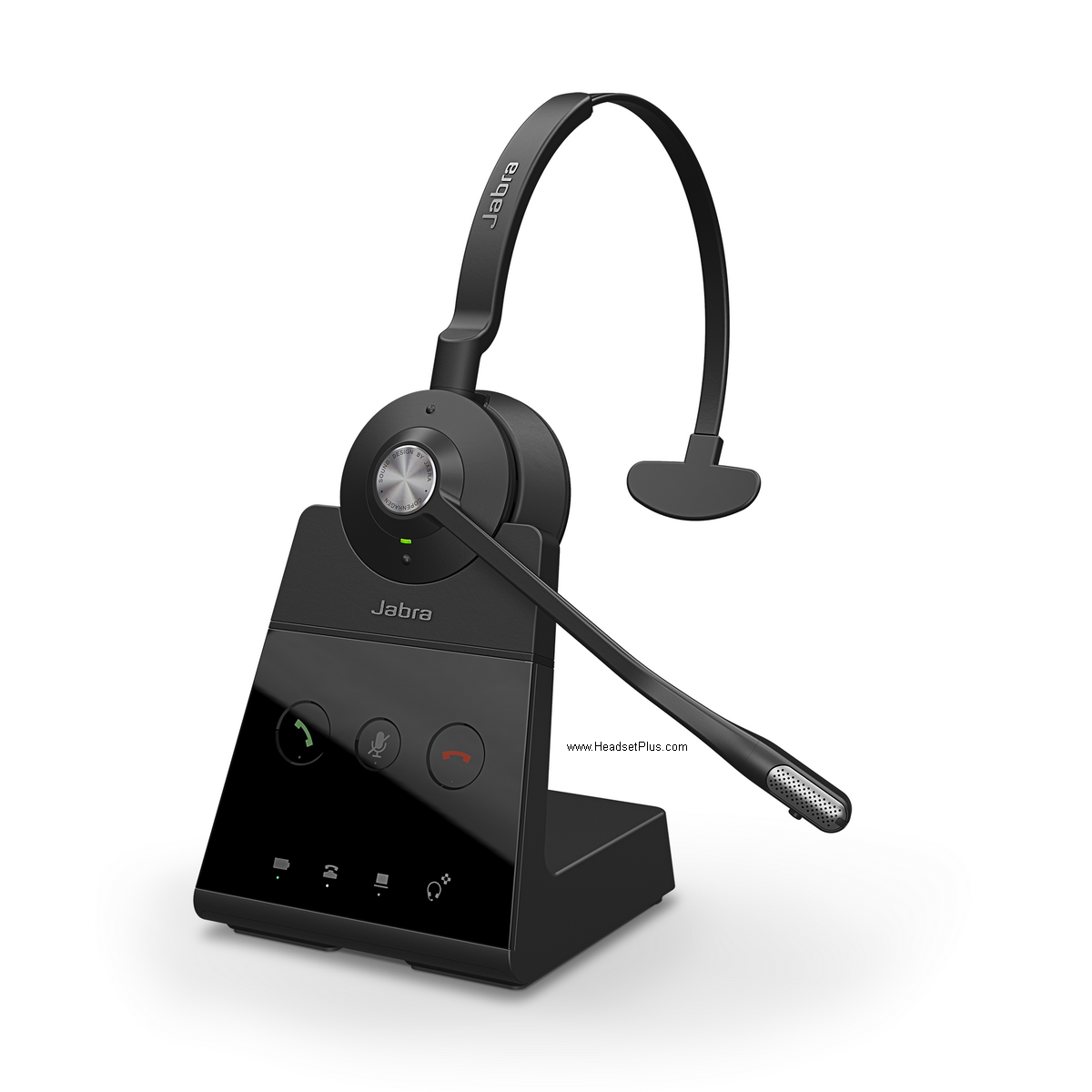 The Engage 65  is a great wireless headset solution. It has a noise canceling microphone, wide band audio, and best of all, you can connect the headset to both your desk phone and computer at the same time. Whether it's taking phone calls on your phone or computer, you can enjoy up to 13 hours of talk time and a 490ft range (depending on environment). It has a built in busy light, and is Microsoft Skype for Business compatible. If you need the ability to be able to answer and end calls away from your desk, you will either need a handset lifter, or EHS cable (electronic hook switch.) The Engage 65 is compatible with both. Click here to buy now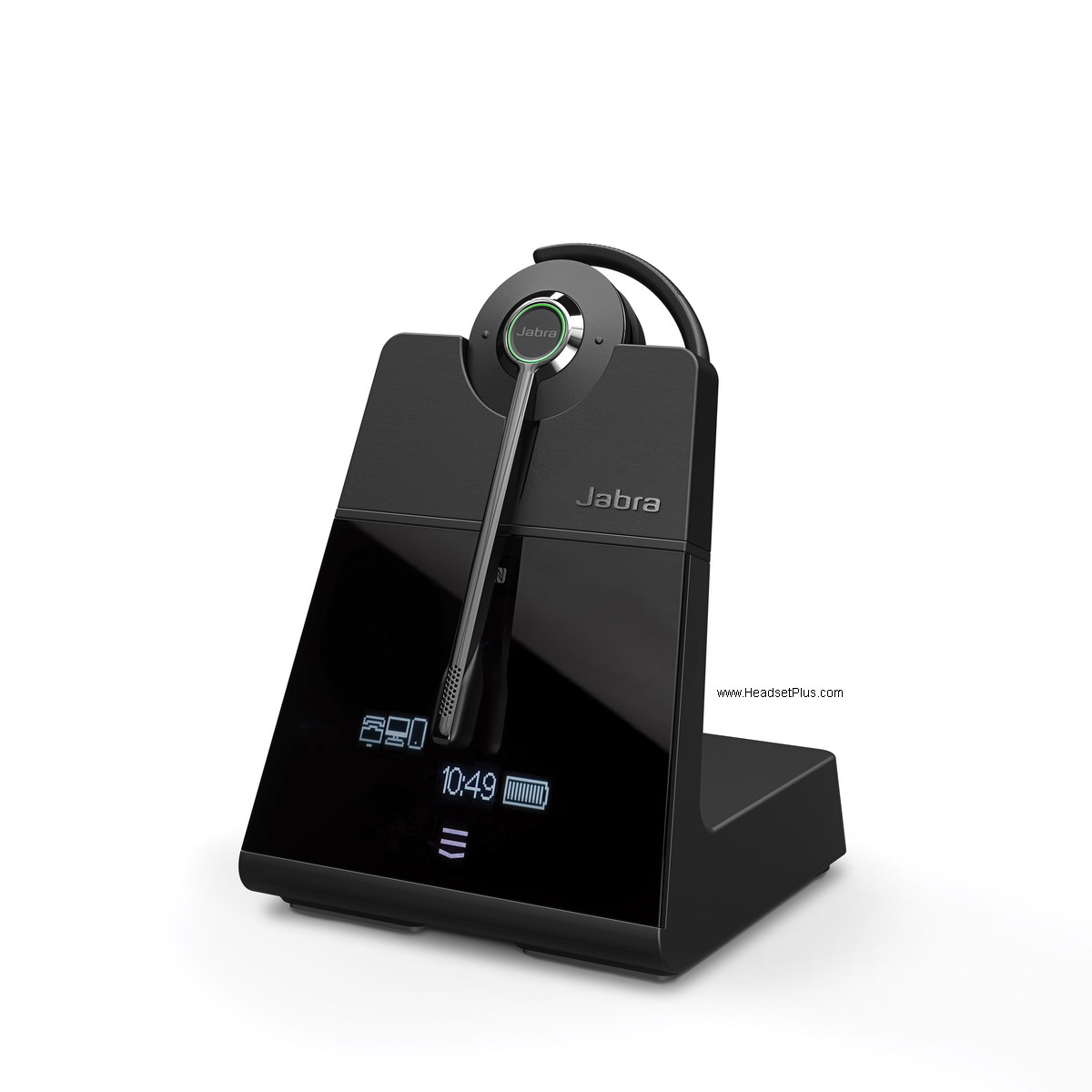 The Engage 75 is the top of the line wireless headset solution. This unit can connect to your desk phone, 2x USB devices, and 2x Bluetooth devices simultaneously. Excellent noise canceling microphone, wide band audio, and choice of 3 wearing styles are just a few of the features this system can do. You can travel away from your desk and talk on the phone up to 330ft (depending on environment) and enjoy 9 hours of talk time. Comes with a built in busy light which is great to let coworkers you're on the phone and not to be bothered. Microsoft Skype for Business compatible. Remote answering compatible, 1 year manufacturer's warranty. Click here to buy now.
All of this information at once can be overwhelming, we encourage our customers to call or email our specialists for questions or compatibility.
Phone: 1-877-999-3838 or 650-306-9768
Email: Jimmy@headsetplus.com