Yealink UH36-Mono UC USB-A w/3.5mm Computer Headset
Yealink offers an affordable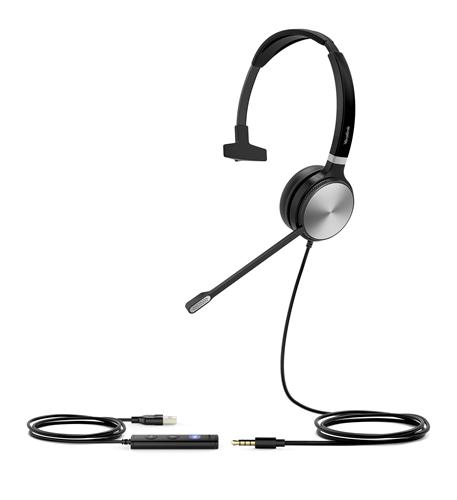 option in the Yealink UH36 as a corded headset with a discrete and elegant design. The UH36 offers the convenience of being USB-A headset with its In-line controls and a 3.5 mm jack that allows you to use it with virtually any device with an audio jack, making it really convenient for people that need to take their meetings or conversations down the road using a cell phone. Order yours HERE.
Jabra Evolve2 40 UC Stereo USB-A Corded Headset
Jabra steps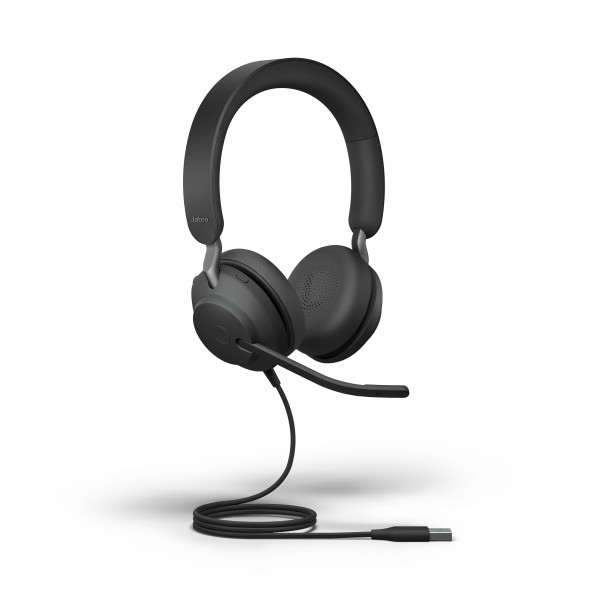 in with the Evolve2 40 UC, a well built headset with memory foam ear cushions, noise canceling microphone, Automatic busy-light that is visible from any direction and turns on when the headset is active. Jabra offers noise canceling microphone with its innovate muting function by simply bringing the boom up, making it an amazing function as convenient for user. The Jabra Evolve2 40 UC comes in two offers, USB-A and USB-C, making it a nice option for any computer or laptop.
Poly Blackwire 8225 USB-A Stereo Wired Headset
Poly , formerly known as Plantronics brings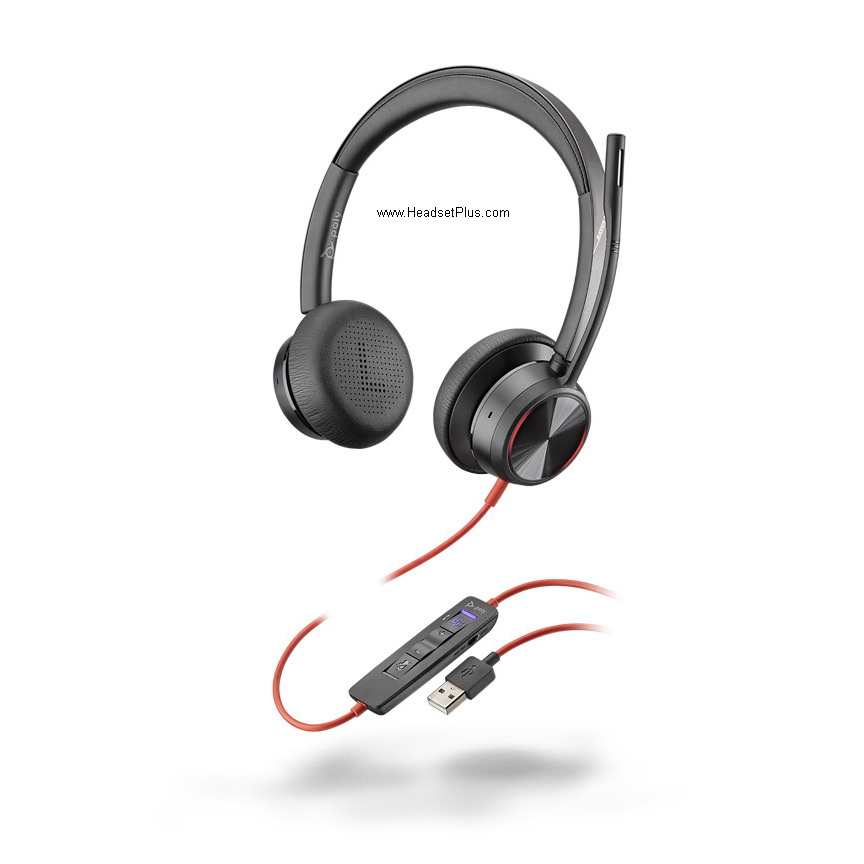 to the table the new Blackwire 8225 USB-A with a flexible noise canceling microphone boom. Active Noise Canceling with 3 settings to optimize what you can hear when using the headset. Built-in LED busy light that helps to let people know when you are in a call. Volume control with mute function that allows you to answer/end calls and depending on the application, allows you to put a call on "hold".
Jabra Speak 410 USB PC Speaker Phone UC version
Jabra offers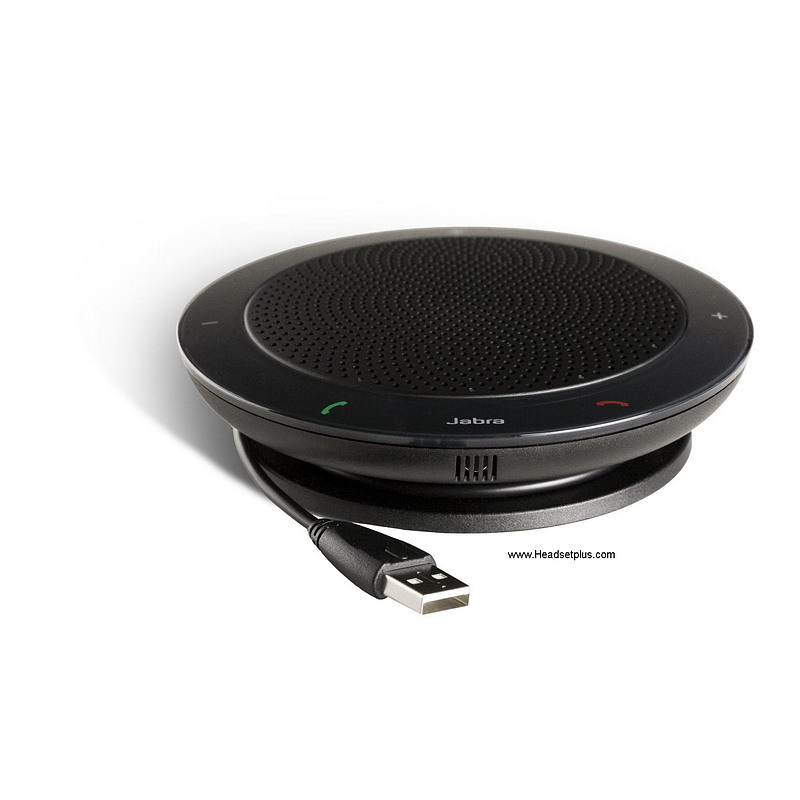 the Speak 410, that is the entry level for speaker phones compatible with any computer by simply plugging it thru the USB port. With an amazing 5′ in diameter size, makes it a portable option and with its travel case. Jabra Speak 410 offers full integration with corded Jabra headsets by the 3.5 mm port that offers quick privacy, even in an open office environment. Speak 410 offers true wide band sound for crystal-clear conversation.
Jabra Speak 710 UC USB/Bluetooth Wireless Speakerphone
The Speak 710 UC is an amazing
option for wireless speaker phone, can be used as a speaker phone on your computer using the Jabra Link 370 dongle or pair directly to your cell phone via Bluetooth. This unit is the perfect for conference of up to 6 people, with a talk time of up to 15 hours. Once touch feature that allows to pair 2 Speak 710 together for full stereo and true fidelity sound for calls and for music. Making a portable option to be used in any place, comes with folding stand, that allows to place the speaker phone in different positions as needed.
Plantronics Savi 8240 UC USB Wireless Headset
Recently launched, the Savi 8240 UC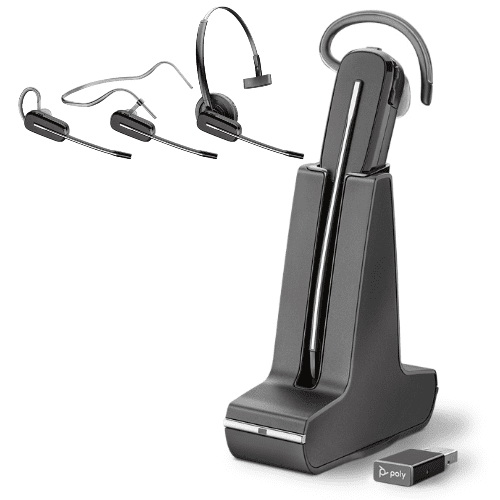 USB headset offers up to 7 hours of talk time and 30 hours of standby. Being a convertible style, the 8240 offers all the wearing styles, over the head, behind the neck and over the ear, making it a nice option for people that need to switch wearing styles. With a range of up to 300 feet on DECT 6.0 thru the D200 USB-A adapter included. Noise canceling microphone, volume controls with mute and answer/end call with a simply tap. Order yours HERE.
Jabra EVOLVE 65 UC Stereo USB Bluetooth Headset
Jabra offers the Evolve 65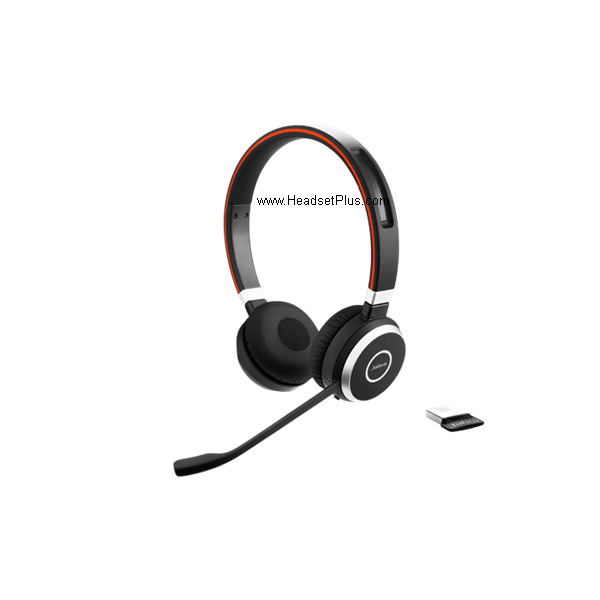 Bluetooth headset with Digital Signal Processing, dual connectivity allowing you to use the headset with your computer by the Link 370 dongle and your cell phone at the same time. The Link 370 offers range of up to 100 ft, 10 hours of talk time and noise canceling microphone. Busy-light built into the headset allowing you to let people know when in a call, and so easy to use thanks to Jabra's "Plug & Play" installation.
Jabra Evolve2 65 UC Stereo Bluetooth USB-A Headset w/Stand
Lastly, we have the newest addition from Jabra, the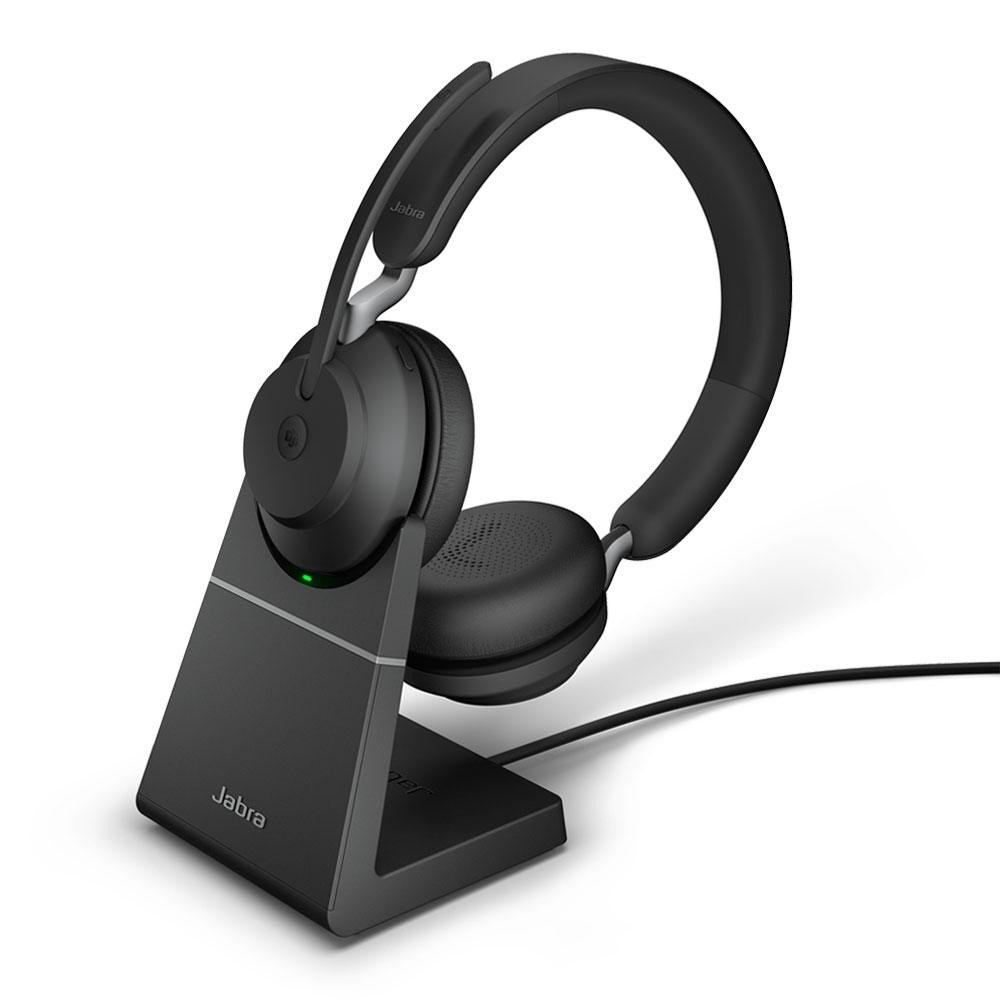 Evolve2 65 UC Stereo Bluetooth USB-A Headset w/Stand, and so far it is my preferred option for a Bluetooth headset. Offering the amazing talk time of up to 37 hours, beating by far the competition. Fast charging can be found in the Evolve2 65 that allows you to get 8 hours of talk by 15 minutes, memory foam ear cushions welcome the ears into a best sound quality available. Jabra's mute microphone by simply bringing the microphone boom arm up. The Evolve2 65 allows you to use it with 2 devices at the same time, so you can use it with your computer with the Link 380 and your cell phone at the same time. Order yours HERE.