Headsets for Training New Employees
For all businesses it is important that they train their employees correctly so they know how to deal with unique or difficult situations. The companies that utilize phones for most of their business need to be able to train their employees by listening into their calls and making sure the information they are providing is correct and up to date.
There are special training cords for both Jabra and Plantronics corded headsets. For Jabra there is the Y-Training Supervisor Cable with Mute Button which enables the trainer to listen in on a conversation and also interject if needed.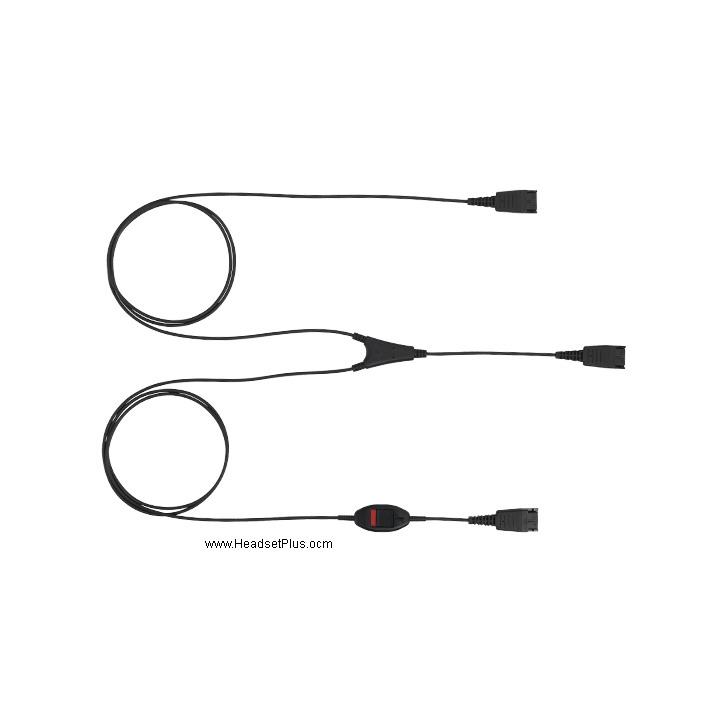 For Plantronics there is only the y-training/supervisor cord, splitter with mute switch. This enables the supervisor to choose whether they interject or not by simply hitting the mute switch.

For wireless headsets that are older than the CS500 series you can use something called a Zoomswitch.

The Zoomswitch enables you to connect two wireless headsets two it and then connect it to the desk phone. This allows two people to be on the same phone call just like the training cables.
HeadsetPlus.com has a pre-bundle Plantronics wireless training package, complete with everything you need: Plantronics CS540 Wireless Headset Training Package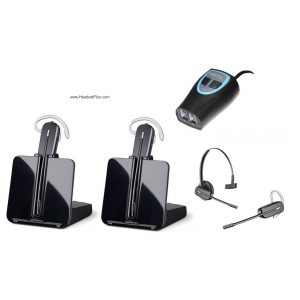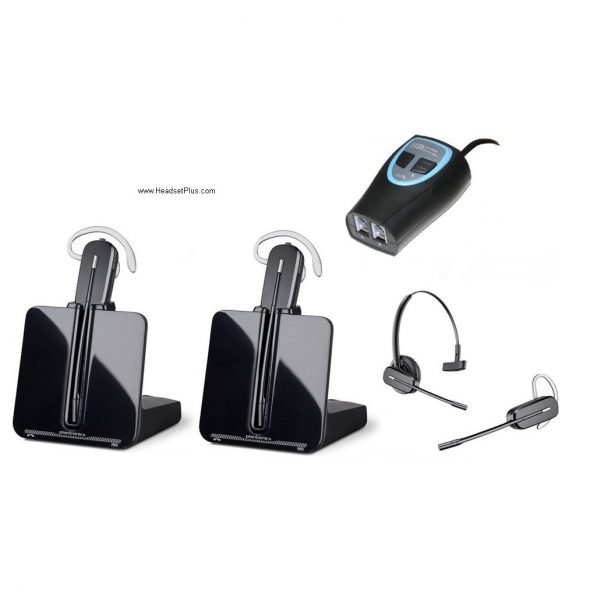 For those rare cases that you have both a wireless headset and a corded headset and wish to use them both for training you can still use the Zoomswitch.
However you will need to make sure you have an amplifier which connects from your corded headset to the Zoomswitch. The reason you will need an amplifier is because the Zoomswitch connects to the handset port which normally does not have any amplification by itself. Therefore you will need an amplifier to amplify the signal up to the corded headset. Since the wireless headset has an amplifier built into the base it does not need to be connected to an amp. It's important to mention that the Zoomswitch is not EHS compatible, however is HL10 compatible for those people looking to get the remote answer.
Here is the training setup for the zoomswitch, found here.
Also available now are USB Headset training setup for softphone users, see our blog here:
Jabra Computer USB Training Bundle 2xJabra Biz 1500 Mono Headset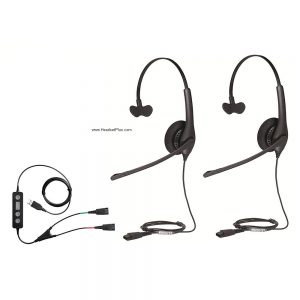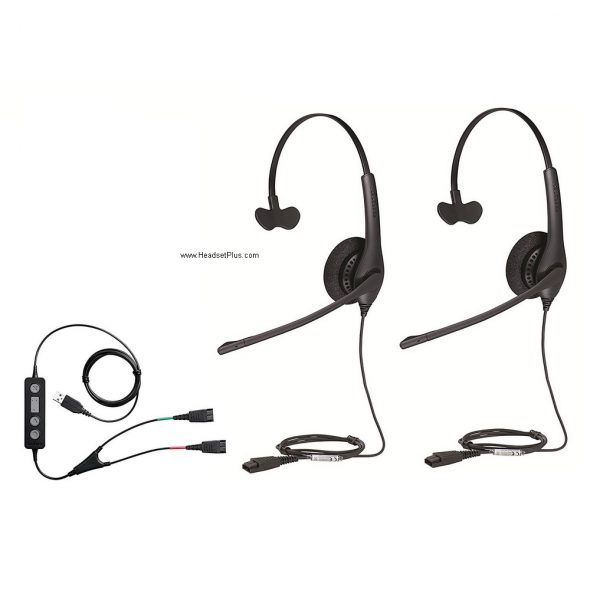 Your entry level for a training setup for any computer, covering 1 ear allowing users to be aware of their environment, call controls that let the users mute microphones, adjust volume and answer/end calls. Get yours HERE.
Jabra USB Computer Training Bundle 2x Jabra Biz 1500 Duo Headset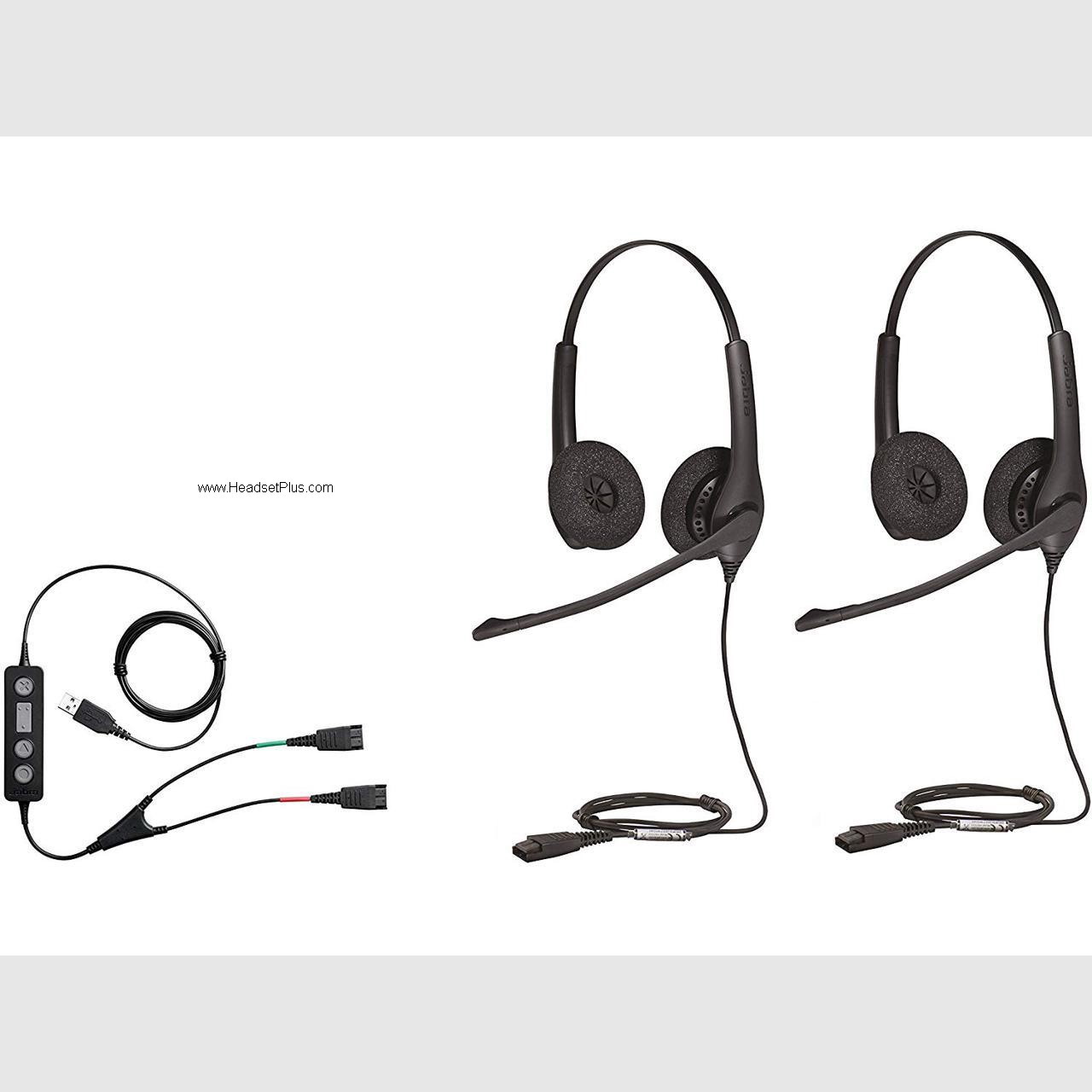 Your basic training setup for the computer but covering both ears, designed for louder environments without breaking the bank. Get yours HERE.
Jabra PC USB Training Bundle with 2 X Jabra Biz 2300 Mono Headset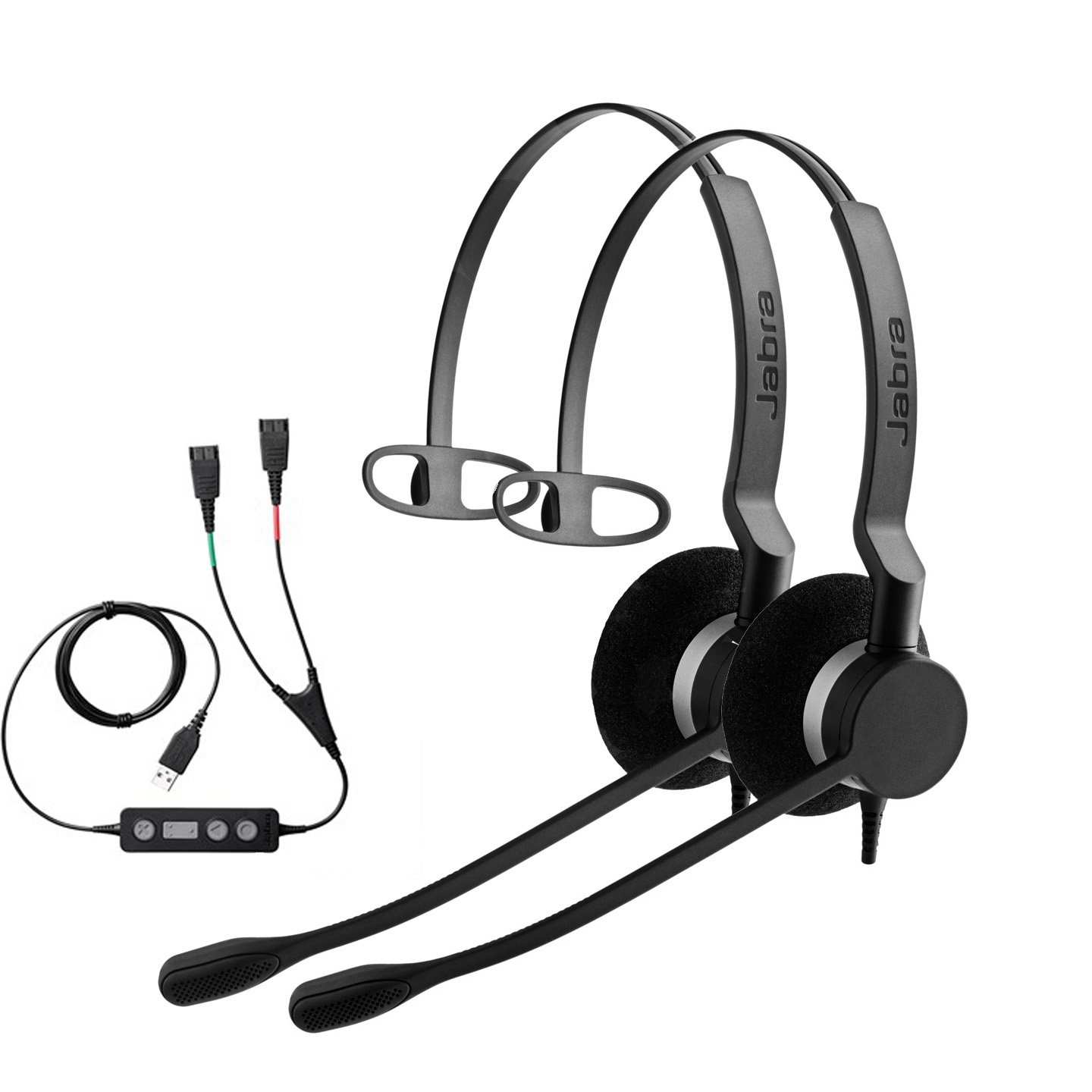 A step up from the basic setup, the Biz 2300 has a better built quality, Kevlar Reinforcement and good proportions of weight for a daily use. Get yours HERE.
Jabra PC USB Training Bundle with Two Jabra Biz 2300 Duo Headsets.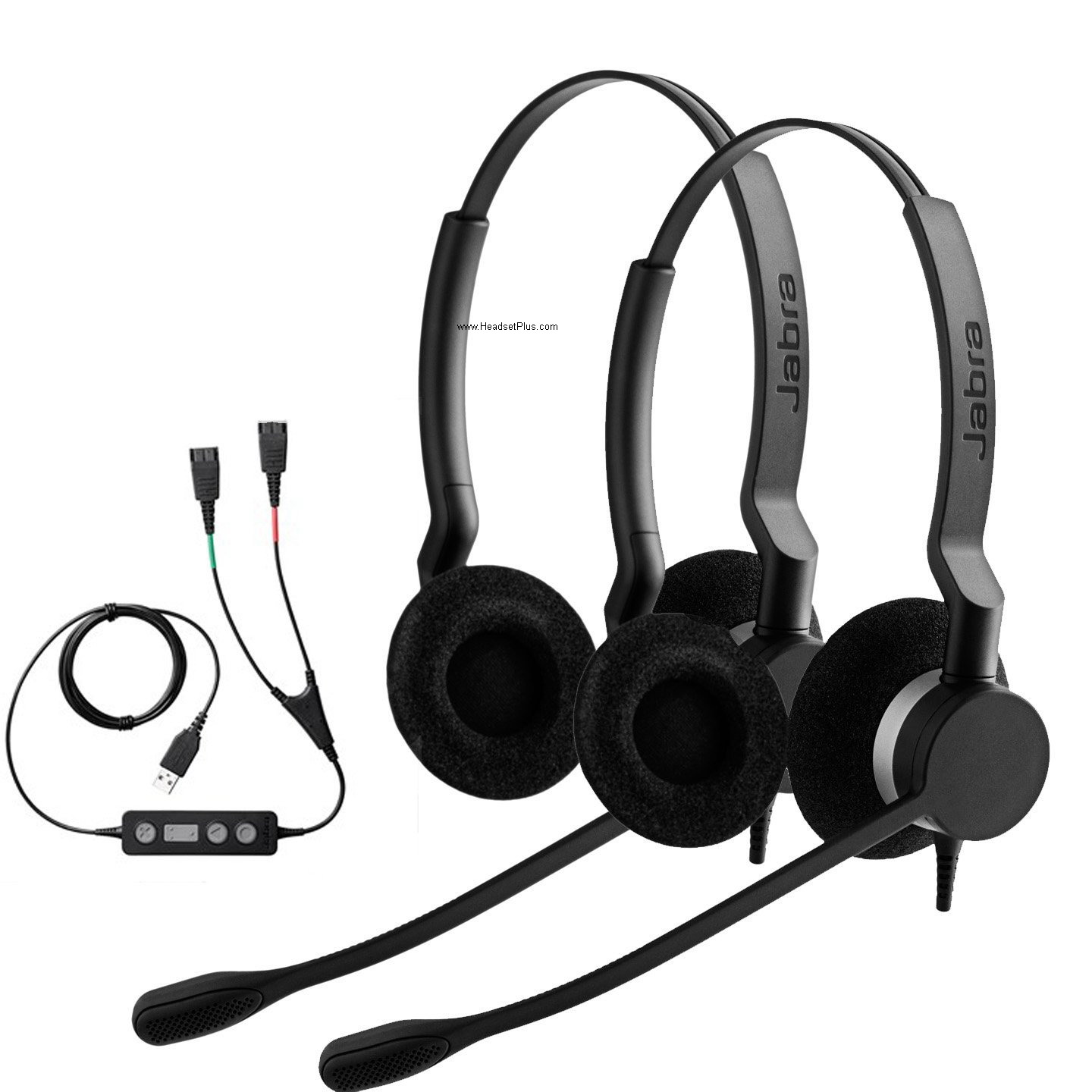 Covering both ears for a loudly office. With the well known reputation of the Jabra Noise Canceling microphones and the Kevlar reinforcement, helping it to last longer, be lighter and tolerate office accidents like stepping on it. Get yours HERE.
Plantronics USB Training Bundle with 2 X HW510 Headsets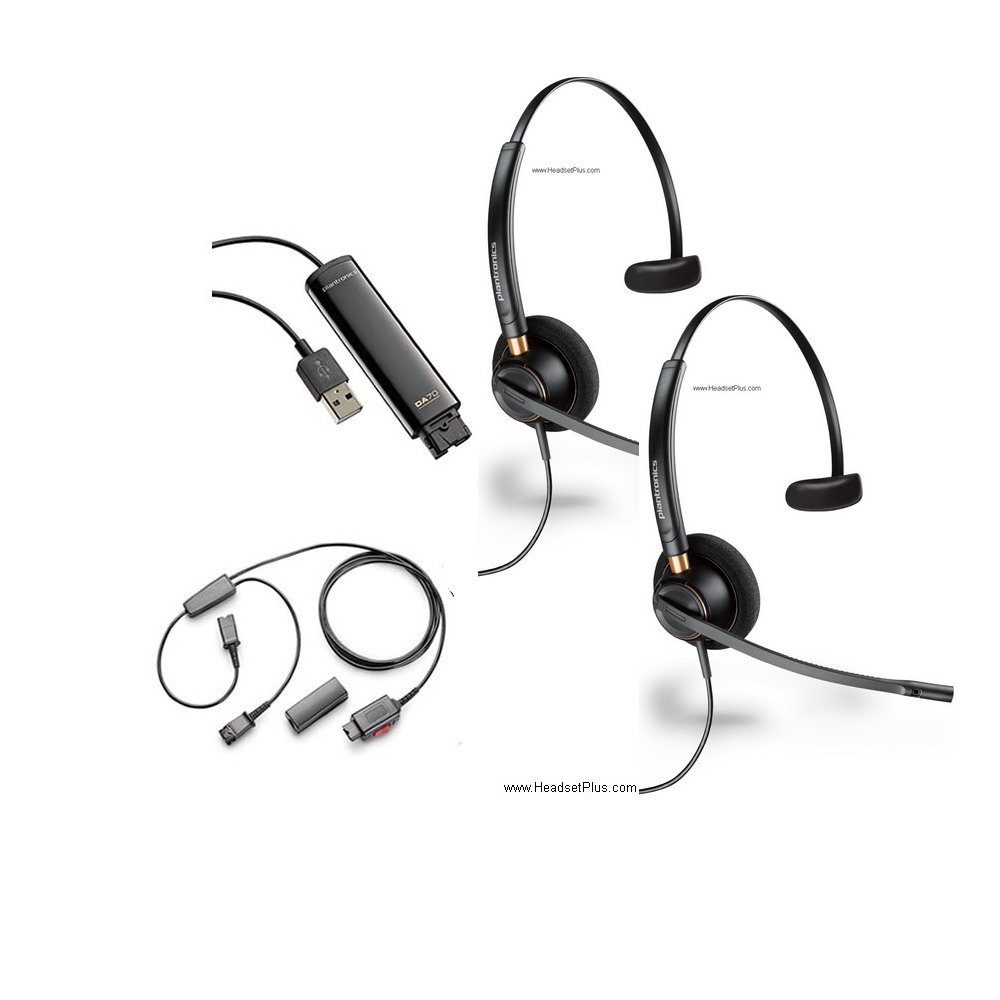 Coming from Poly/Plantronics we have the HW510, that is a mono over the head style headset, the training adapter gets plugged into the USB adapter, allowing the users to use the setup with their computer and soft phones. Noise Canceling from Plantronics and the HW510 allows the end-user to customize the headset with bigger earcups if needed. This setup is Telecoil Hearing Aid compatible, which gives it an advantage specially for people with hearing aid. Get yours HERE.
Still have questions, call one of the headset experts at HeadsetPlus.com  877-999-3838. they can answer any questions you may have.