Headsets for Training New Employees
For all businesses it is important that they train their employees correctly so they know how to deal with unique or difficult situations. The companies that utilize phones for most of their business need to be able to train their employees by listening into their calls and making sure the information they are providing is correct and up to date.
There are special training cords for both Jabra and Plantronics corded headsets. For Jabra there is the Y training/Supervisor Cable which enables the trainer to listen in on a conversation and also interject if needed.

Then there is the Y-training/supervisor cable with observe only functionality which enables the trainer to listen in but not interject.

For Plantronics there is only the y-training/supervisor cord, splitter with mute switch. This enables the supervisor to choose whether they interject or not by simply hitting the mute switch.

For wireless headsets that are older than the CS500 series you can use something called a Zoomswitch.

The Zoomswitch enables you to connect two wireless headsets two it and then connect it to the desk phone. This allows two people to be on the same phone call just like the training cables.
HeadsetPlus.com has a pre-bundle Plantronics wireless training package, complete with everything you need: Plantronics CS540 Wireless Headset Training Package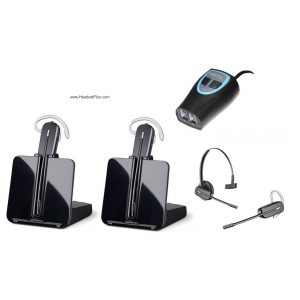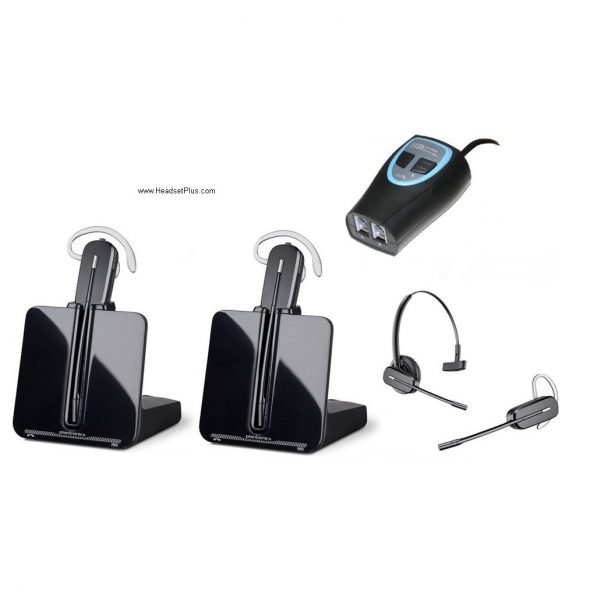 For those rare cases that you have both a wireless headset and a corded headset and wish to use them both for training you can still use the Zoomswitch.
However you will need to make sure you have an amplifier which connects from your corded headset to the Zoomswitch. The reason you will need an amplifier is because the Zoomswitch connects to the handset port which normally does not have any amplification by itself. Therefore you will need an amplifier to amplify the signal up to the corded headset. Since the wireless headset has an amplifier built into the base it does not need to be connected to an amp.
Here is the training setup for the zoomswitch, found here.
Also available now are USB Headset training setup for softphone users, see our blog here: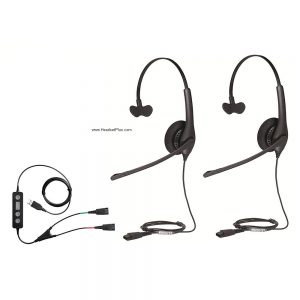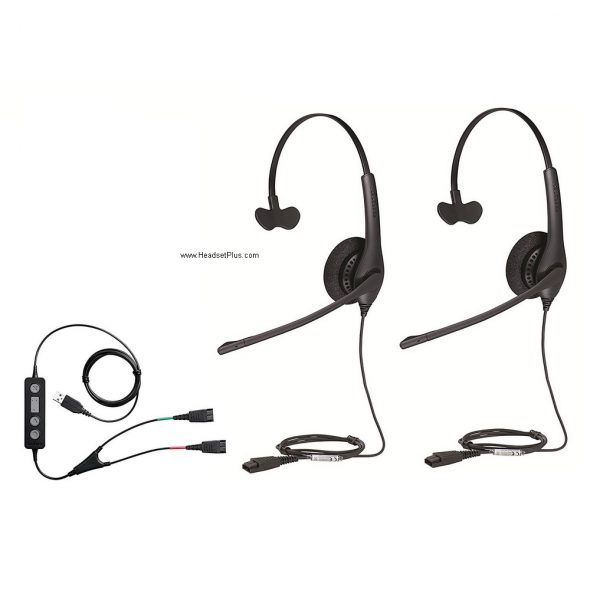 Still have questions, call one of the headset experts at HeadsetPlus.com  877-999-3838. they can answer any questions you may have.