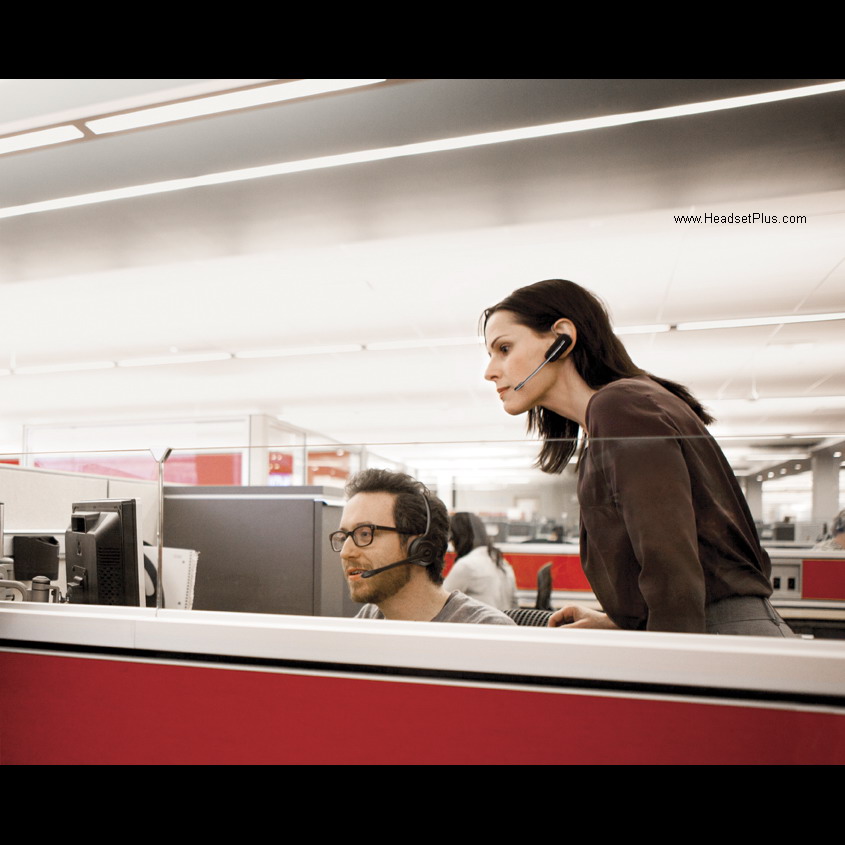 Can I use more than one Plantronics wireless headsets using only one base on the same telephone?
Using the current Plantronics Wireless Headset models Plantronics CS510, CS520, CS530, CS540, as well as all the Plantronics Wireless Savi models W710, W720, W730, W740), you can pair up the three (3) additional wireless headsets to the same wireless base for a conference call or training purpose.
For example, you can sync/pair a spare CS540 (CO54 C054) Extra Headset to the CS540 base and 2 of you can talk and listen on the same phone call.  In our company we sometimes use the extra headsets to train new employees (listen in on their phone calls).
The spare headset can also be used for a "multi-shift" environment.  Where more than one users share the same desk (like in a 24×7 police station) using the same phone and do not want to share the same headset (for sanitary reasons) with other operators.  In that scenario, you will need this model  Plantronics CS540  Spare Headset with cradle  with a  charging base for each additional headset.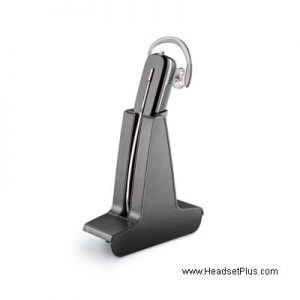 If you have the older Plantronics Wireless Headsets (CS50, CS70, CS351, CS361), you can only have one (1) active Plantronics wireless headset connected to a base at anytime. However you can use the active wireless headset connected with the base, and have an inactive wireless headset charging on that same base at the same time if you have a telephone used in a multiple shift (telephone operator) environment. You must note that when the inactive wireless headset is placed on the base for charging, the active headset in use will be temporarily disconnected from its paired base unit. You will need to push the Call Control button on the headset so that it will reconnect with the base. Once the second headset is charged and placed on the original base a re-subscription (pairing) process must be done for the base to recognize the new wireless headset.
For the Plantronics CS50 & CS55 the separate charger is available (Plantronics CS50/CS55 charger). This product can be purchased from us. See Plantronics CS50/CS55 FAQ for the re-syncing instructions on the bottom of the page.
For the Plantronics Supra Plus Wireless headsets (CS351/CS351N, CS361/CS361N ). You will need the Plantronics SupraPlus CS351, CS361 Battery Charger or simply charge the extra headset on the same base as the first headset. Also see Plantronics CS351/CS361 Multi-Shift Pairing instructions
The Plantronics 510S comes with a separate charger for charging the headset individually. Call us to order the charger separately. See Plantronics 510S FAQ for Pairing Instructions.
Confused? Simply call one of our headset experts at 877-999-3838. We can help you set up a multi-user, multi-shift wireless headset package.