Following the tendency of computers with Moore's Law, that in simple terms says the technology becomes faster and in some cases smaller thanks to new microchips, communication devices had been adapting and evolving to be at a pair with it.
This time we will review some of the newest headsets for office use with your computer and with your desk phone as well, but in a new and more practical size, we are talking about the Earbud style.
Apple introduced or we should say re-introduce the earbud concept when it launched the AirPods, undoubtedly a lot of people have in mind those earbuds when you mention the words "earbuds" and "headset" together, however there is an ample menu on Earbuds Headsets that deserve mention, specially if want to be used with your computer, cell phone and even desk phone! AirPods only can be used with your cell phone and Mac, so the next Earbuds have an advantage in their favor, let's take a look.
Jabra EVOLVE 65e UC + Link 370 Bluetooth USB Earbuds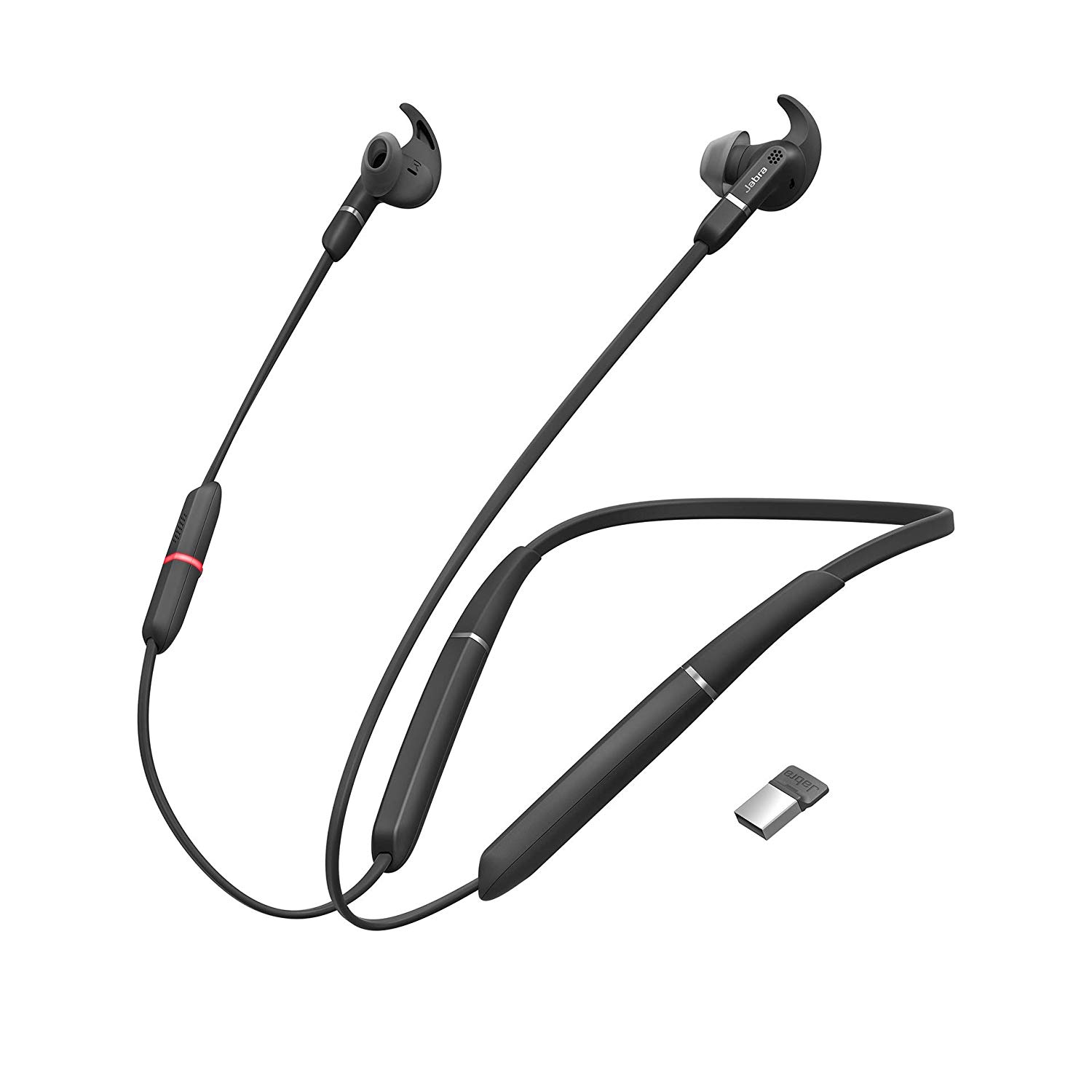 Our first option here is the Jabra EVOLVE 65e UC+Link 370, the entry level for road warriors that want an affordable and reliable headset without the compromise of bulkiness. Evolve 65e comes with the Link 370 which allows you to have a range of 100ft , making it a nice range for earbuds. Offering the well know Jabra Dual connectivity, that allows you to have 2 Bluetooth devices paired at the same time, which translates in faster response time and less missed calls by having to pair each device every time. The Evolve 65e comes with a built in busy light, up to 13 hours of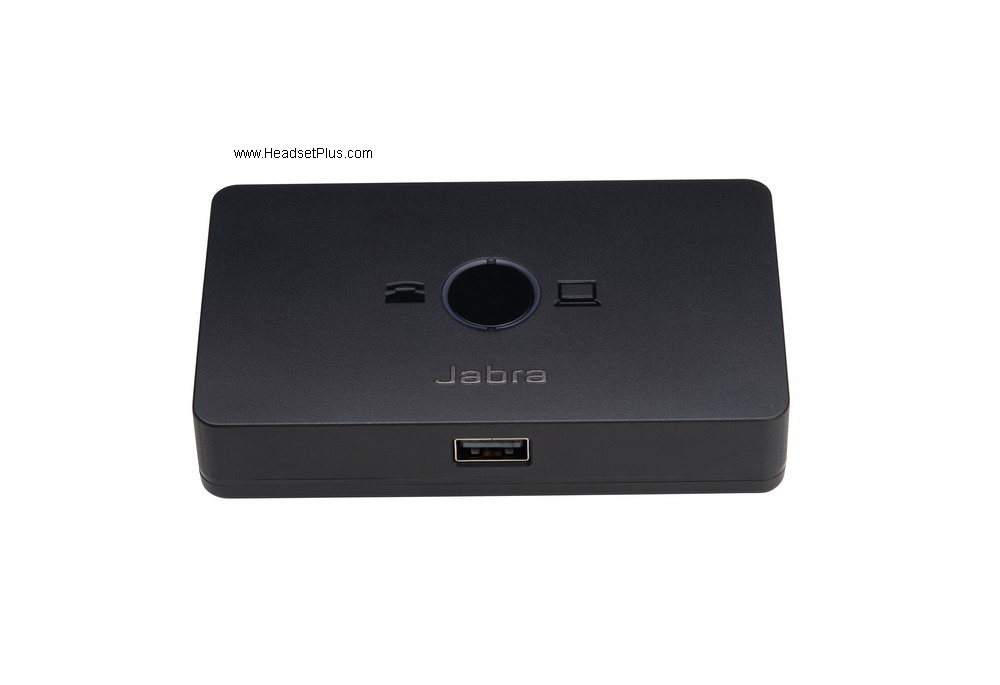 music time or up to 8 hours of talk time, making it one of the best options in the market for people looking for the best performance. The earbuds features magnets that allows you to snap them together and can even pause the music or end a call by simply snapping them together, making it a really convenient and discrete feature for today's road warrior. If you want to maximize the productivity of your Evolve 65e, strongly recommend to get the Jabra Link 950, that will allow you to use your Jabra Earbuds with virtually any desk phone and computer at the same time. Order yours here.
Jabra EVOLVE 75e MS Bluetooth ESB Earbuds
Our next option in the list is the Jabra Evolve 75e MS , as with the younger sibling , this headset comes with magnetic earbuds that allows you to pause/end calls by snapping earbuds together, offering the range of 100ft when using the Jabra Link 370. One of the differences with the 65e is the battery time of up to 14 hours of music time and up to 13 hours of talk time.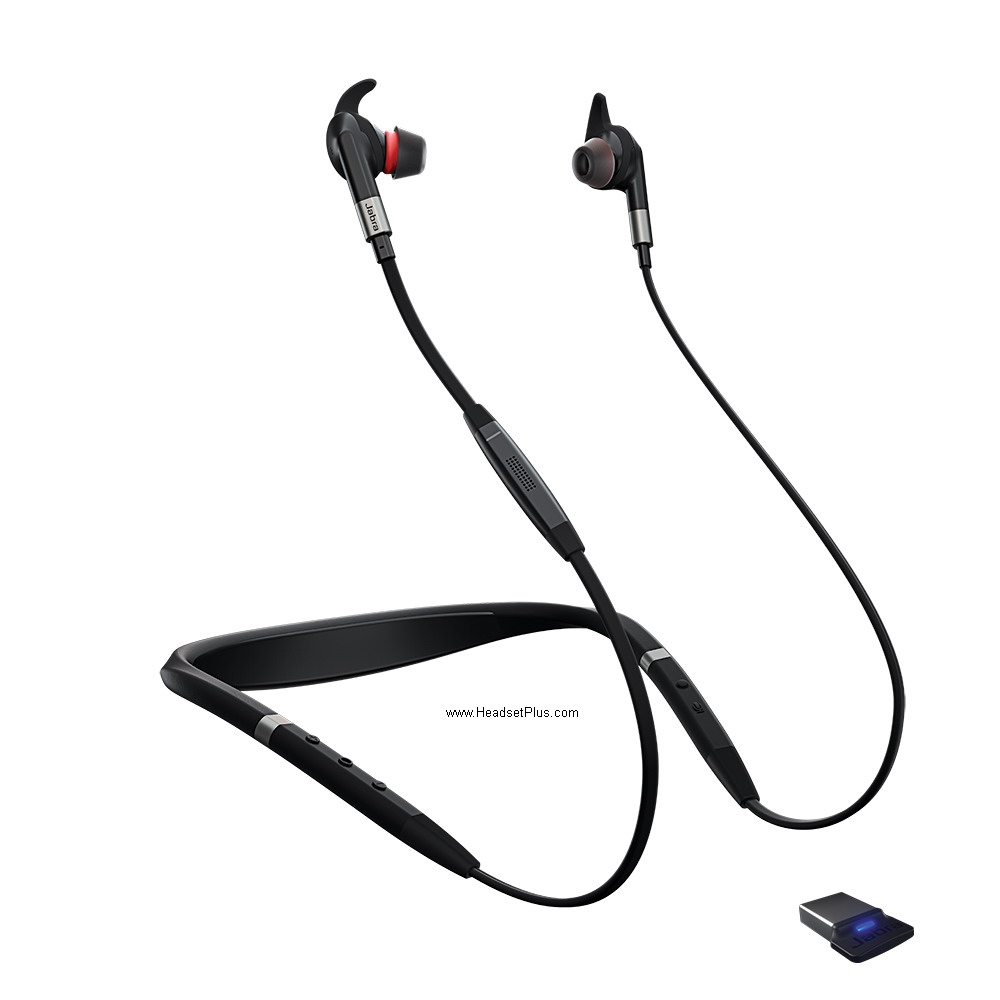 This might not look a really impressive compared to the younger sibling 65e, however the Evolve 75e comes with Active Noise Canceling (ANC), which is a really nice feature for a loud environment , allowing you to focus in your call by blocking the noises around you. With a built in busy light, easy to use command controls and Jabra's Dual connectivity, making the Evolve75e one nice option for people looking for earbuds but are not sure if they will be blocking the outside noise at a loud environment. Easy to use with your smart phone as well, the integration of Siri or Alex is seamless thanks to Jabra's technology and intuitive software. Best part is that you can use your Evolve 75e with virtually any desk phone by simply adding the new Jabra Link 950 USB Telephone Computer Switch.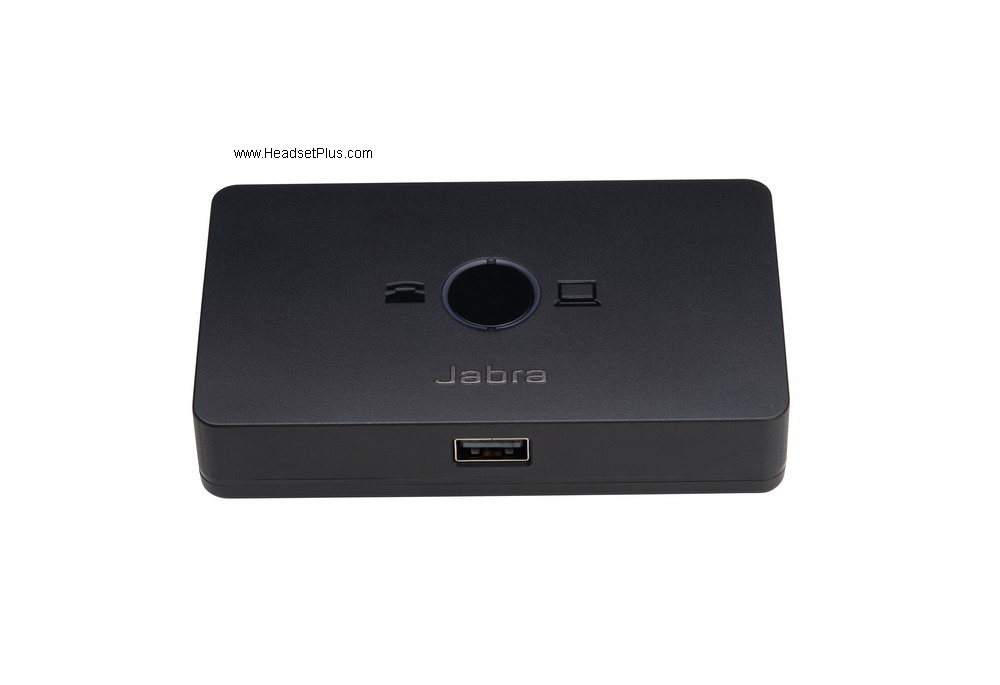 This switch allows you to plug in the Jabra Link 370 that comes with your Evolve 75e and to use your earbuds as a regular headset in any desk phone! Learn more about the Evolve 75e here.
Jabra Stealth UC Bluetooth USB Headset w/Jabra Dongle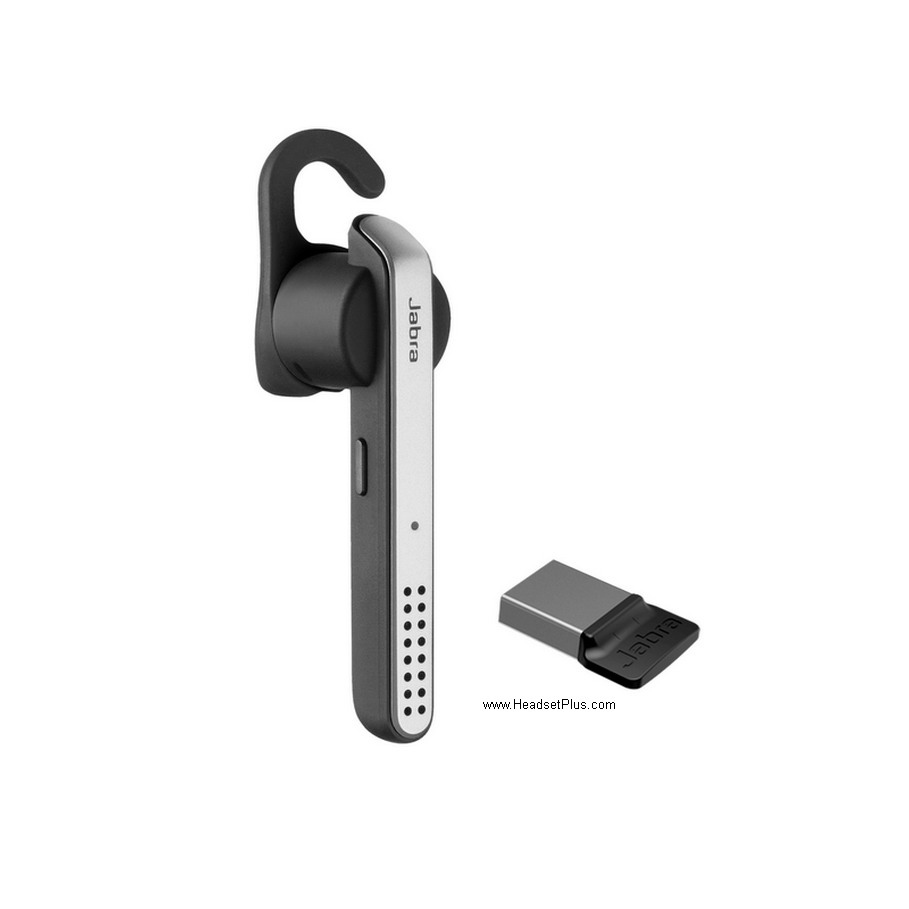 This might not be considered and earbud, however falls on the category of smaller headsets. The Jabra Stealth offers a very discrete and elegant design, and can be used with your cell phone or with the computer thanks to the included Link 360 dongle. Fully compatible with the Jabra Link 950 USB Telephone Computer Switch. Offering up to 6 hours of talk time in a single charge, and a full charge in 2 hours from completely discharged headset. Making it one of the best options for people looking for something compact and reliable that can carry around without the bulkiness of cords or cases. Seamless integration with your Virtual Assistant like Alexa or Google, by just one-touch you can call it and with the 4-microphone built in giving you the best response in the market.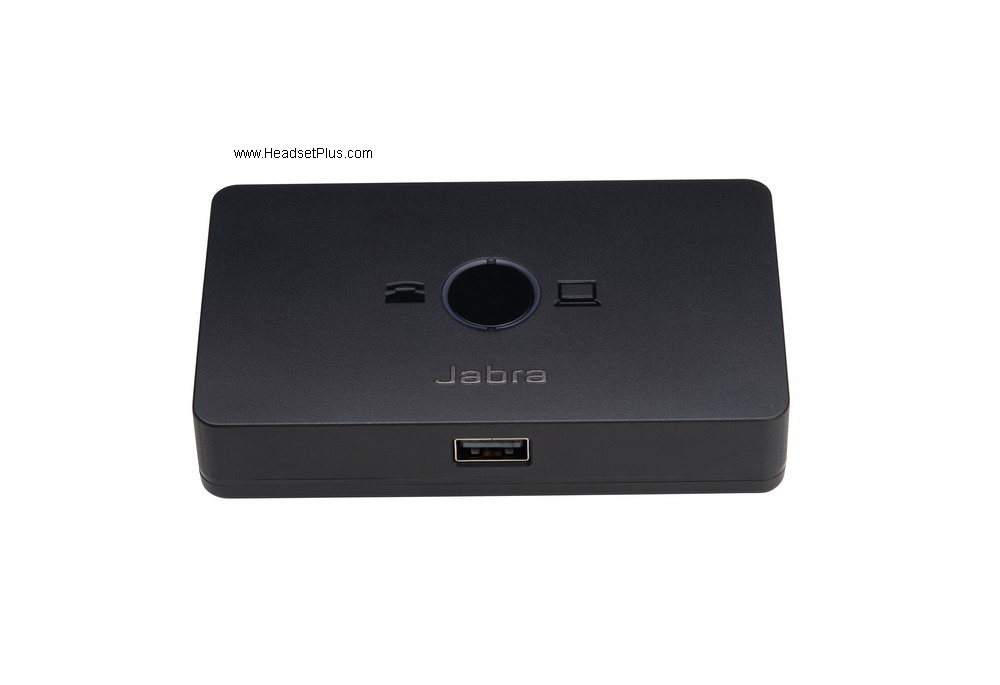 I had been using the Evolve 75e for a few days and one of my favorite features is Jabra's HearThrough Technology, by double press the multi function button, allows you to hear the environment around you without having to take off the earbuds, making it convenient for people that are always on call or standby for an important call and have no time to loose by putting the earbuds on. Order yours HERE!
Plantronics Voyager 6200 UC Bluetooth Headset (black), Skype Cer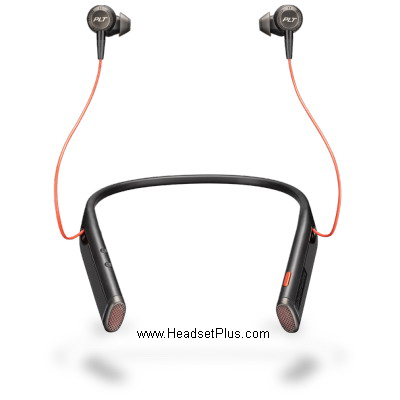 Our last earbuds comes courtesy of Plantronics, the Plantronics Voyager 6200 UC is a nice neckband earbud style, certifies for Skype for Business. The neckband vibrates to notify if you get a phone call or any alert from applications, pretty convenient for a discrete road warrior. Plantonics offers the Active Noise Canceling on the 6200 UC which blocks the outside noise so the end user can focus on the call and make the most of it. Comes with the BT600 Dongle that gives you 100ft when used with your computer. You can use your Plantronics 6200 UC with any desk phone by getting a Plantronics MDA220, making your earbuds a compatible headset with any desk phone in the market. Offering up 16 hours of music time, up 9 hours of talk time and up to 14 days of standby! Making it one of the best options for the daily use mobile professionals. You can Order yours here.