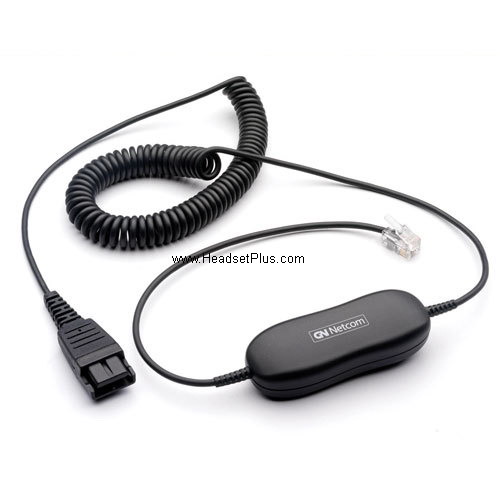 Jabra just introduced a new way to use their corded and trustworthy headsets with any of the Cisco desk phones 78XX and 88XX series, the Jabra GN1218. The main difference between this adapter and the well known Jabra/GN Netcom 1200 Smart Cord, is that the GN1218 offers adjustable microphone amplification, one of the first in its kind.
Lot of times people confuses the GN1200 switch gear with a volume control. The GN 1218 offers the volume adjustment instead, this special cable is designed again only for Cisco desk phones 78XX and 88XX. Even if you have a Cisco 6851 or 6945, the cord would not be compatible.
The models compatible with the GN1218 are:
Cisco 7811, 7821, 7841, 7861, 8811, 8821, 8841, 8845, 8851, 8861, 8865.
Any questions, you can call us at HeadsetPlus.com 650-306-9768