A company cannot afford to underestimate the usefulness, comfort, and increased productivity that a corded or wireless headset will provide. Since not all companies can afford or want to spend the amount it costs for a wireless headset Jabra/Plantronics have created a host of reasonably priced corded headsets for the year 2023
This is one area in which it can be argued that Plantronics does not have the advantage over Jabra. Jabra continues to develop a line of corded headsets that have challenged Plantronics reign as the number one creator of headsets.
Jabra has recognized a need within the headset community for a headset that is both economically priced and that takes advantage of the increases in technology. In order to fill this void Jabra has developed and recently released the Biz 2300 series headset which comes in a variety of different forms and comes with a multitude of unique features.
Main Jabra Biz 2300 series Features:
Noise blocking microphone — filters out 60%-70% unwanted background office noise, so the user can focus.
Call center tough – the cable are Kevlar lined to help prevent breakage over time, lasting for many years to come
Wide-band Audio – High-definition sound with HD Voice allowing crystal clear audio
Unbreakable Free-Spin Boom Arm –

360

° 

swiveling boom arm allowing customize microphone location without breaking it.

Air shock microphone –

Microphones placed too close to the mouth picks up respiratory noise. The Jabra BIZ 2300 microphone prevents this.
The HD quality sound enables the user to hear whomever they are talking to with crystal clear voice while simultaneously the noise canceling microphone filters out unwanted background noise and enables the worker to hear the speaker without being distracted.
The Kevlar cord is specifically designed to withstand being rolled over multiple times by the chairs that are associated with call centers.
The boom is both bendable and unbreakable.  The user can adjust to just about any position he/she desires
Biz 2300 come with foam ear cushions but there are leatherette cushions that can be purchased separately.
Lastly, just like all Jabra corded headsets, the Jabra Biz 2300 comes with a 2 year manufacturers warranty that is the best warranty you can get.
The first and most economically priced is the Biz 2300 QD Mono Noise canceling Headset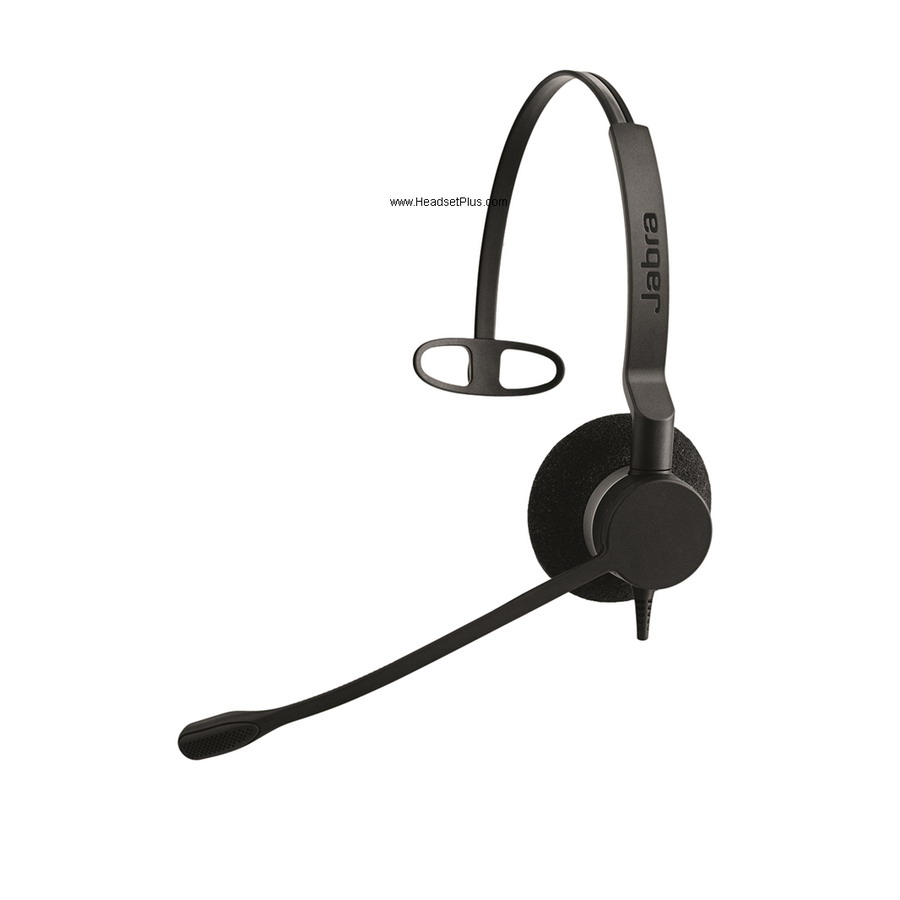 The second in the Biz 2300 series is the Jabra Biz 2300 QD Duo Binaural Noise Canceling Headset covers both ears for extra noisy office.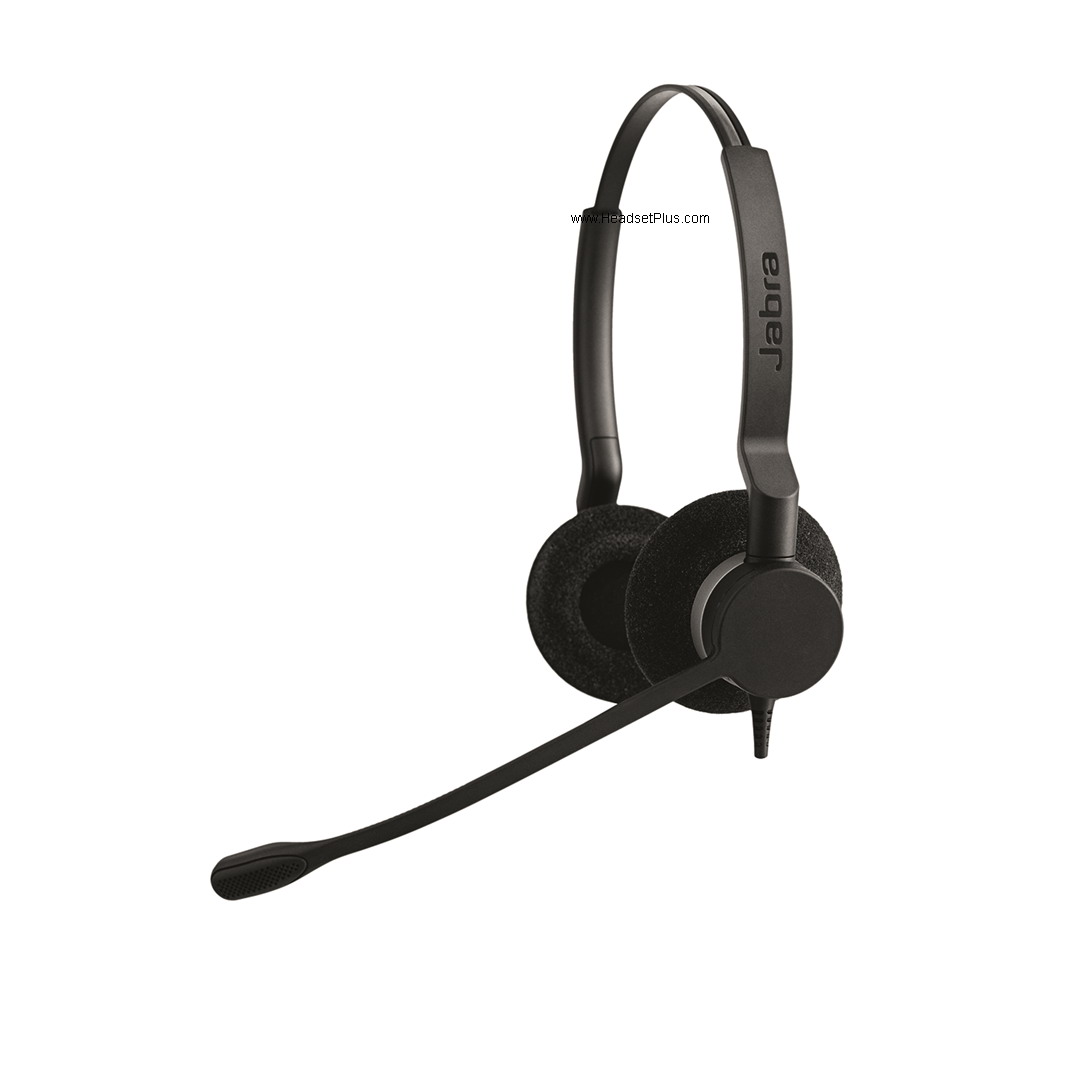 The third, Jabra Biz 2300 USB UC Mono Noise Canceling Headset is designed to fit into a computer via the USB port.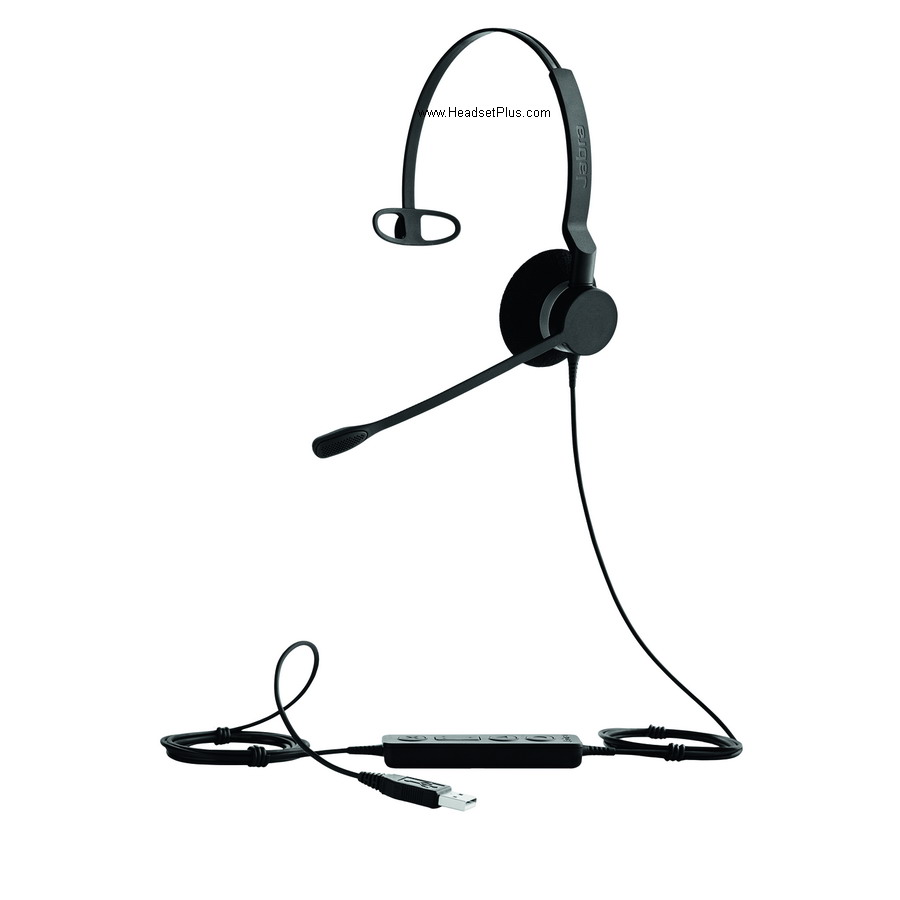 The fourth is the same as the third but optimized for Microsoft Skype, Jabra Biz 2300 USB Microsoft Skype for Business Mono Noise Canceling Headset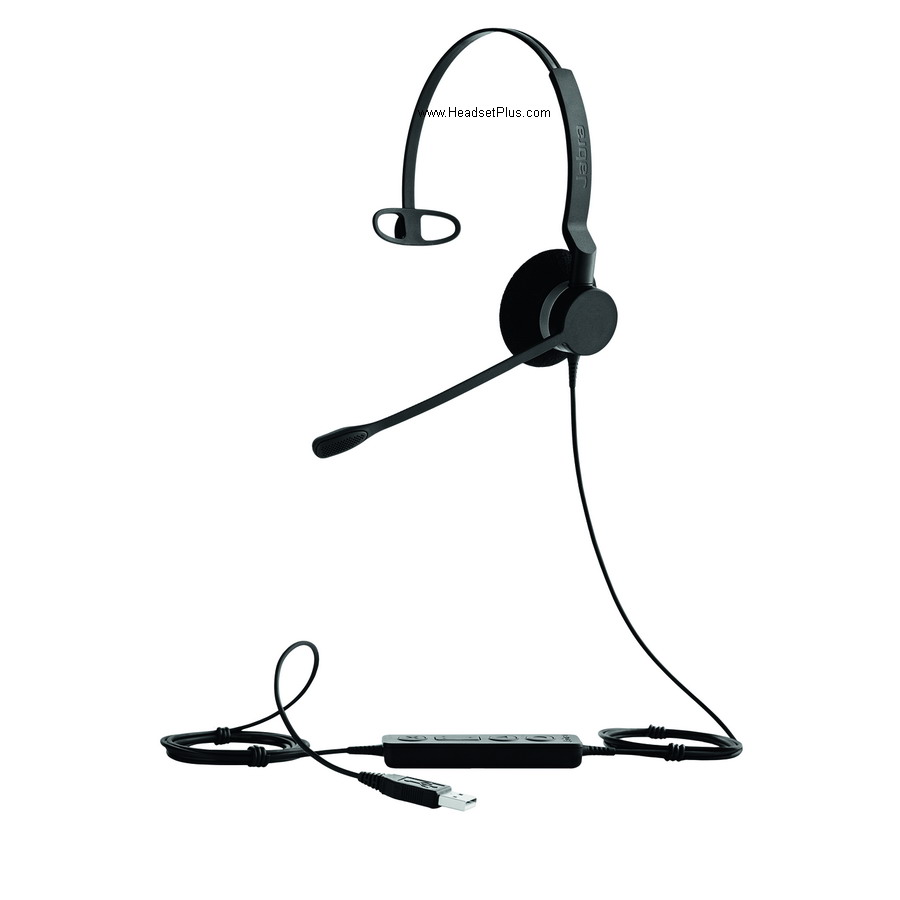 The fifth is the Jabra Biz 2300 USB UC Duo Binaural Noise Canceling Headset for the extra busy office and workers who needs to concentrate more.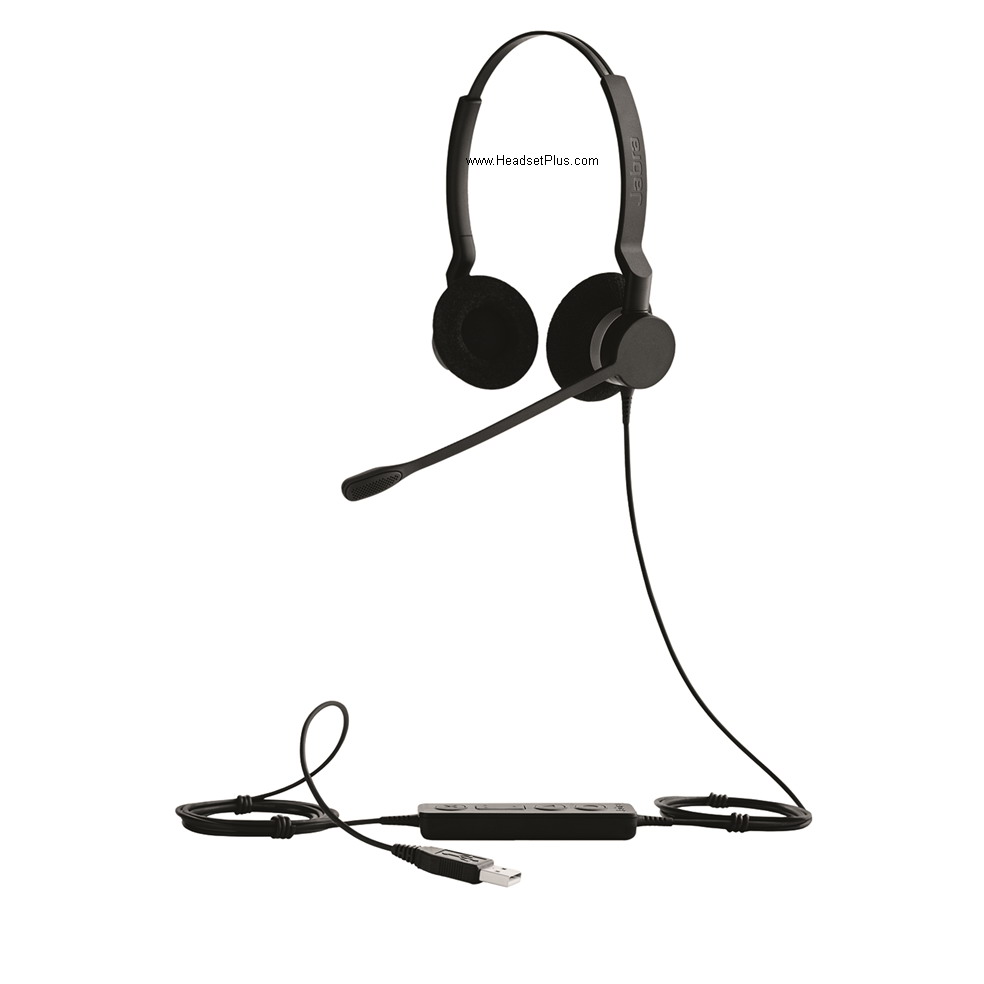 The fifth is again for Microsoft Skype for Business Certified. Jabra Biz 2300 USB Microsoft Duo Noise Canceling Headset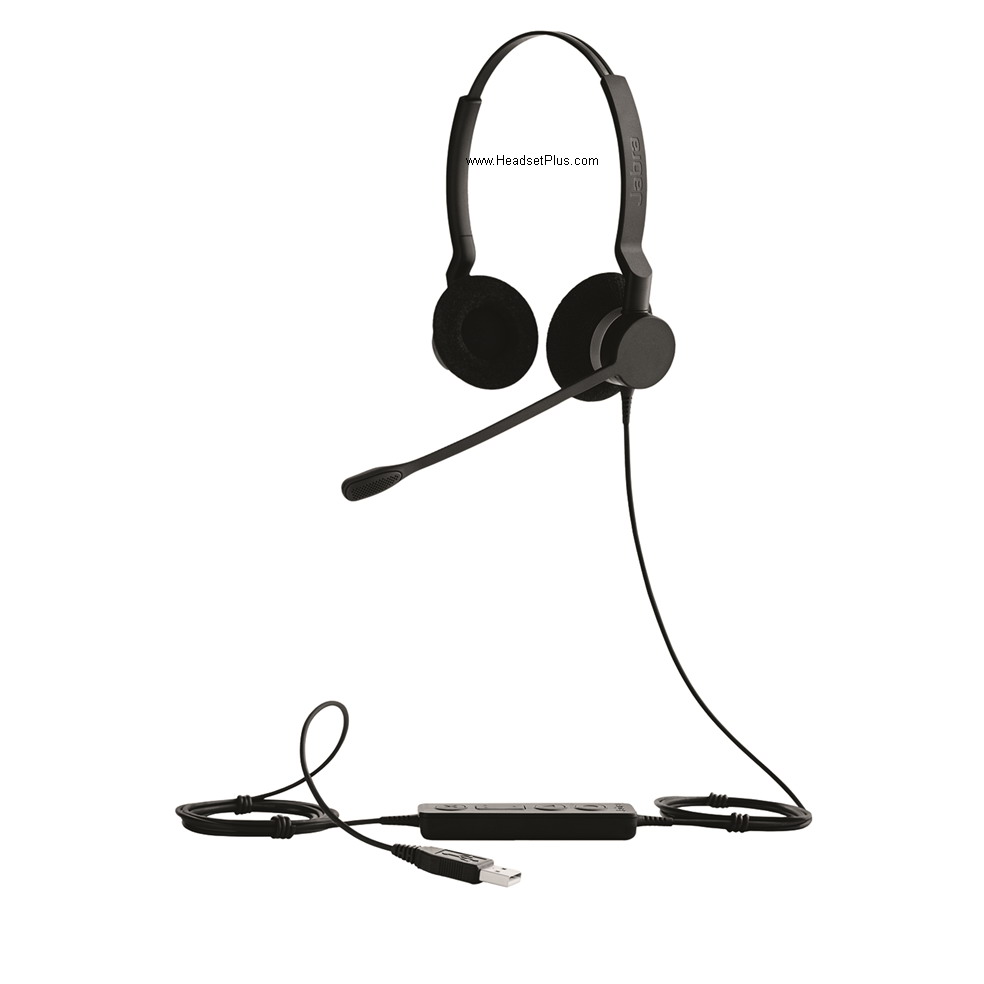 For more information on the Jabra Biz 2300 series contact the experts at 1-877-999-3838