Jabra (formerly GN Netcom) has launched the new generation of wireless headsets made for office. These new GN Netcom headsets include Jabra Pro 9470 Wireless Headset . According to Jabra,  the Jabra Pro 9470 is one of the worlds first wireless headsets designed for the use of offices which use both traditional and IP telephony. In addition to the dual use, the Jabra Pro 9470 is designed for traditional phones and can also be used with IP based telephones or computer usage.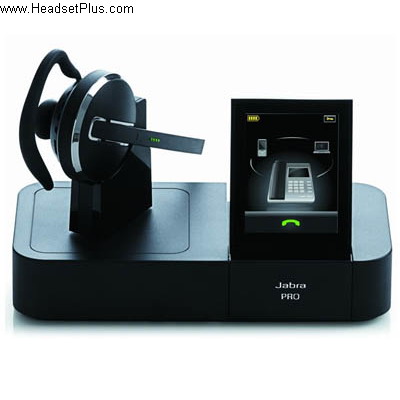 The Jabra Pro 9470 series offers a hands-free ease of use for office calls. This series gives the user the freedom to move while receiving calls. The Jabra Pro 9470 also provides future-proof solution for businesses that haven't migrated to IP telephony. These new Jabra headsets focus on the condition that solutions will meet the needs of businesses, regardless of the communication platform being used.
Jabra headsets are well known for their quality & they offer a large variety of both corded & wireless headsets that are perfect for your home office environment, business or call center. In fact Jabra offers a complete line of products for any telephony application that you may need. These products will provide you with a clear, innovative, and reliably high call quality. Some of the most popular Jabra/GN Netcom headsets for call center companies as well as for small to medium sized business offices are the GN2110, GN2220, GN2115 as well as Jabra's new headsets. If your phone does NOT have a built in headset port, then you will need an external amplifier such as the Jabra GN8000 MPA, or even the dual function (Telephone & computer) Jabra GN8050 TCA amplifier.
GN Netcom also offers high quality wireless headsets such as  Jabra Pro 920 Wireless Headset, Jabra Pro 920 are affordable and are versatile. So, what else would you ask for if Jabra offers the best headsets?
GN Netcom, a Danish company, in 2000, GN Netcom acquired Jabra and have since changed the name to Jabra.