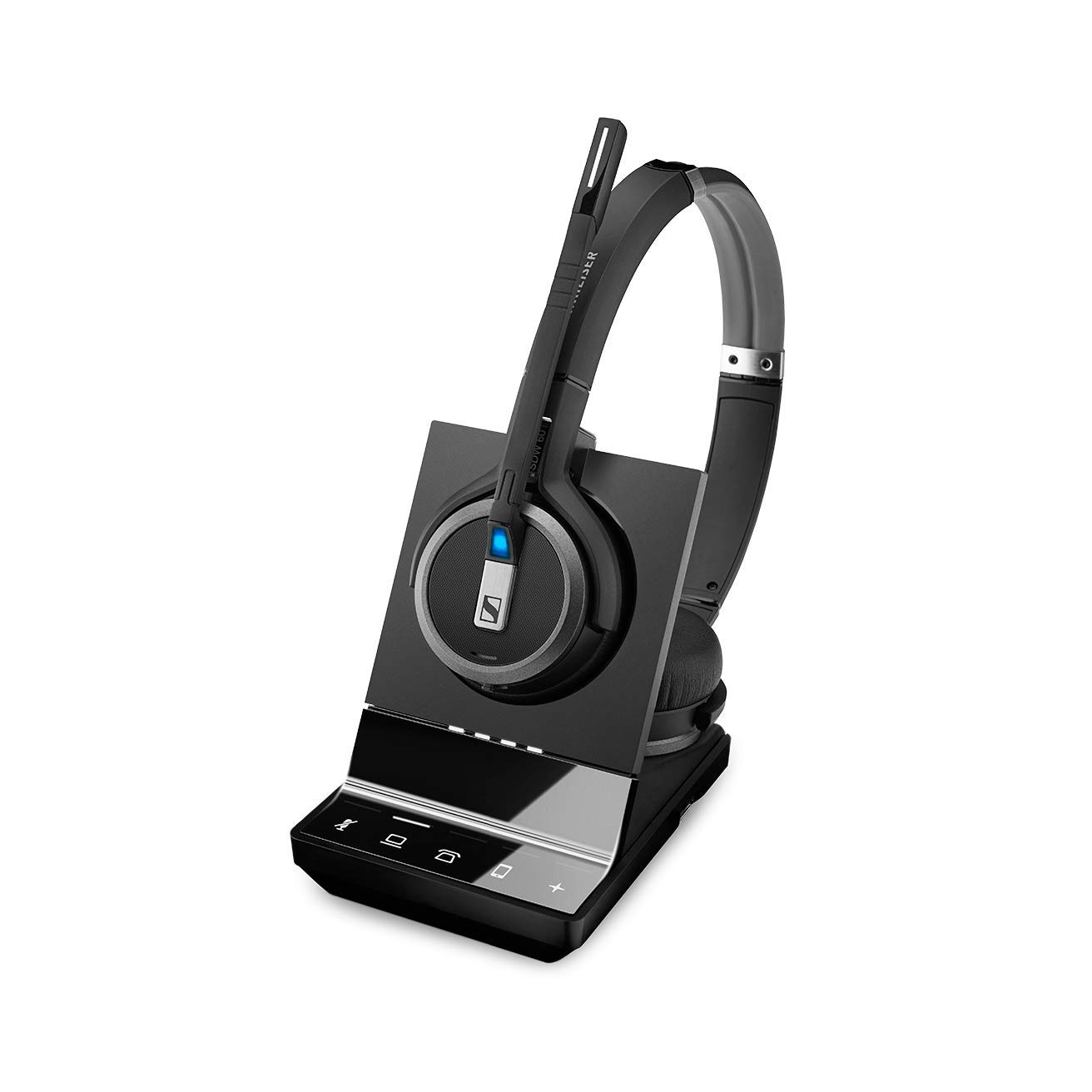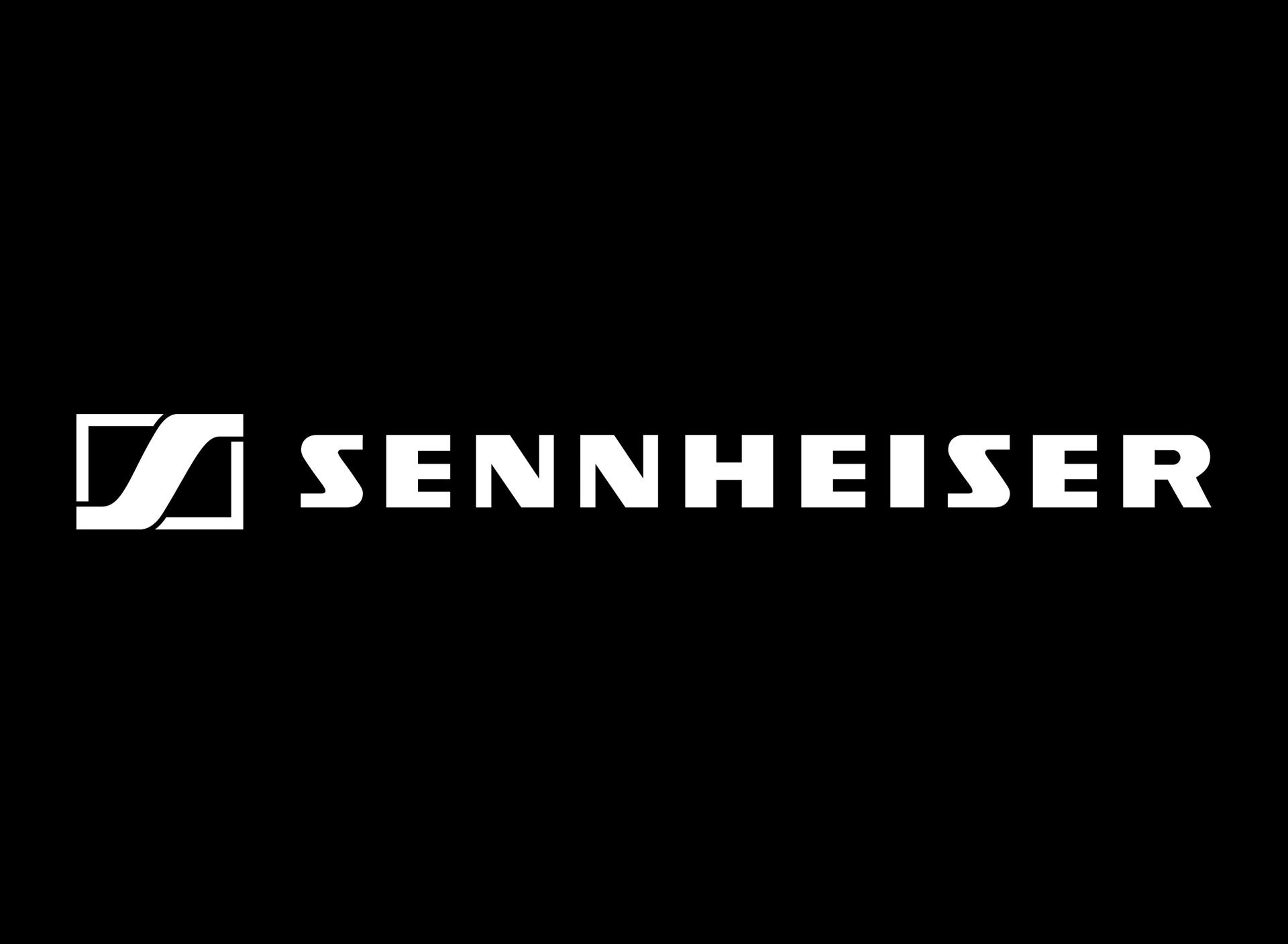 Sennheiser (soon to be known as EPOS) is a well known name for many long distance travelers as they bring their wireless headsets for leisure, and most of them don't know that Sennheiser has work headsets as well, and for that reason they brought us one of their flagships and we will analyze and compare it against its rivals today.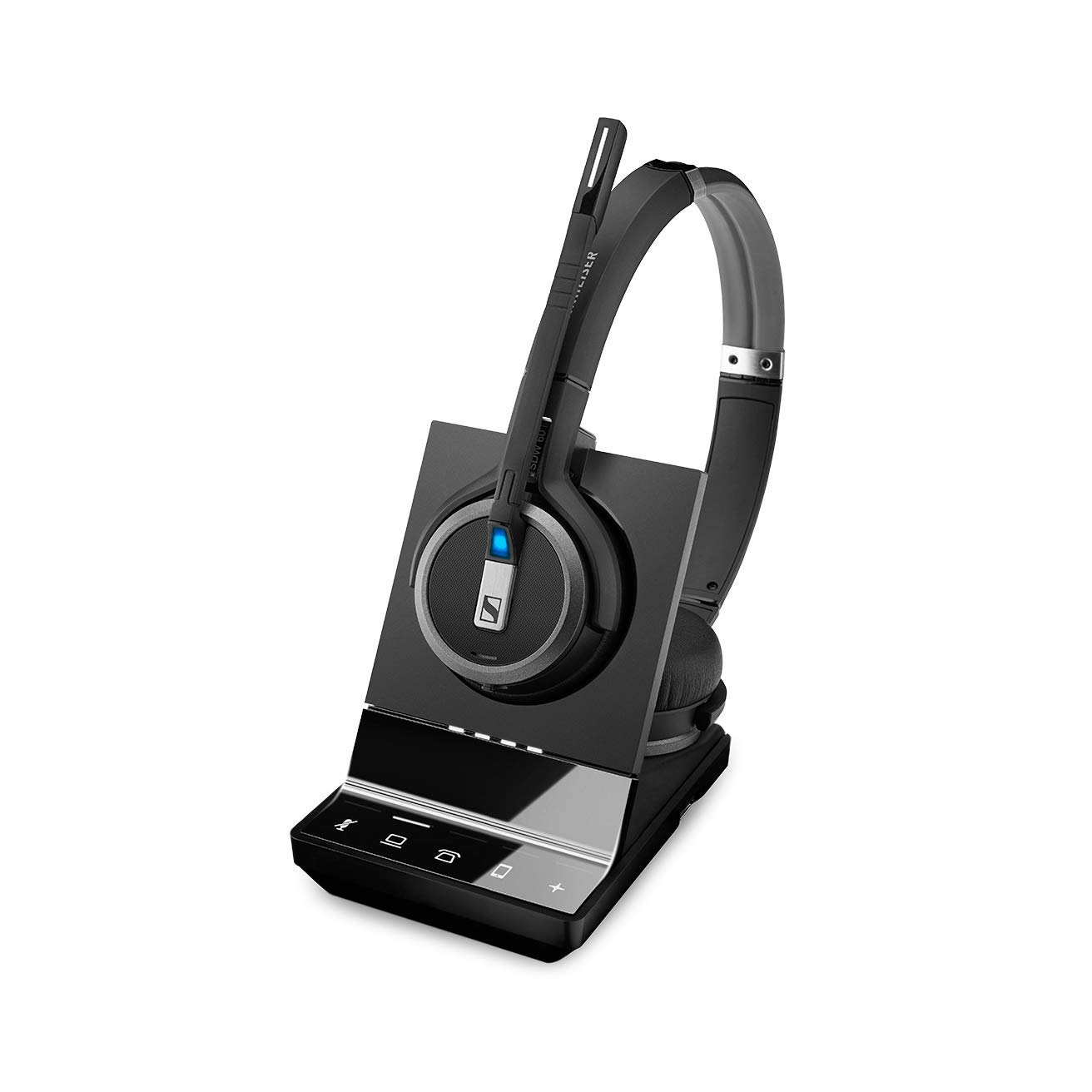 We are going to review and dissect the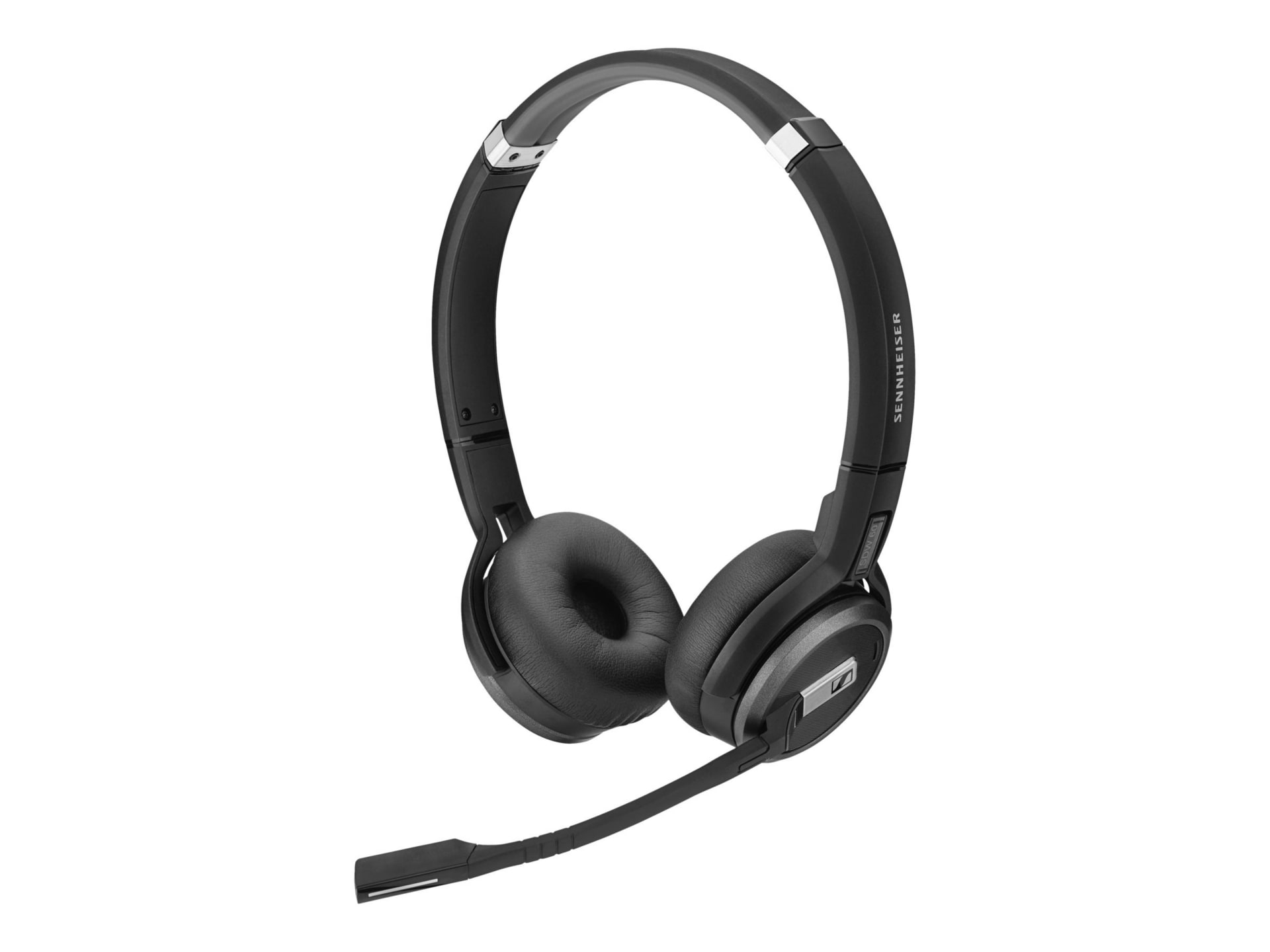 SDW 5066, on first impression the 5066 gives a solid and sober headset impression, not as techie as the Plantronics Savi 8220 or as minimalist as the Jabra Engage 75. Making it an option for people looking for a discrete style headset when at work. Comparing against the former rivals, the built quality is one of the best ones, on hand it feels medium heavy and solid. The only disadvantage I can note is that the ear cups are not fold-able as the ones found in its competition.
Sound quality speaking, I love the quality of the SDW 5066 when using my computer, was able to test it playing "Never Enough" at maximum volume and Sennheiser has delivered
with its exceptional sound. Rich sound and able to modulate the volume of the computer with the headset, the best part is that this headset doesn't have ANC and I was able to submerge in music while typing these words. In this field the SW 5066 goes ahead of the rivals, providing the best sound quality for streaming from the computer. Best sound quality that the one found on Savi 8220 or Engage 75. A nice feature that is built in the headset by itself it's the "Busy light", this one lights red when on a call, purple when using it with the computer , and blue when charging, going to give extra points to Sennheiser in this area because the same light alerts you if a call is coming by flashing repeatedly in blue. really useful if you are not wearing the headset and away from the desk.
We are going to follow our review with the headset base, I want to give special mention to the folks of Sennheiser in this area, they make it easy to install the headset by following a simple color scheme, so you can find it even fun to plug and setup your headset, think like following a Lego instruction manual.
The base its heavy compared with the competition, which can give the impression to some people of "if it's heavy then it's expensive", the base has easy to ready and use commands, not so complicated, giving you battery charge, device that it's being used and mute. Only flawless that want to mention over here is the integration of their
BTD 800 USB dongle, the competition had made a better design, for not saying more elegant, easy to the eyes and neat. The Bluetooth integration had been built in the base, while the folks Sennheiser decide to just leave a USB-A port available to plug in the dongle. One note I would like to mention, if you don't setup the mentioned Bluetooth dongle, it will be blinking blue and red until you do the pairing, in my case i see it kind of annoying as reminder of that issue, Plantronics and Jabra had done a better job there. In their case, if you don't need or want to pair your cell phone, the Bluetooth option simply will turn off.
In conclusion we can resume that the folks of Sennheiser had done some work and want to reach out to office employees that have to ,still in this modern world use a desk phone as part of their duties, plus the multi connectivity with a computer and a cell phone and there is where the SDW 5066 fits in. I do enjoy the sound quality while playing music, battery life, easy instructions of how to connect/setup and busy light that allows you to be notified of incoming calls. Points to be adjusted or fixed in my opinion would be, the headband, they need to make some adjustments as people with big heads like mine can wear the headset without being uncomfortable, the base does its job without pain or glory, however the Bluetooth integrity design leaves a lot to wish for.