What is the best wireless headset solution for Avaya Phones?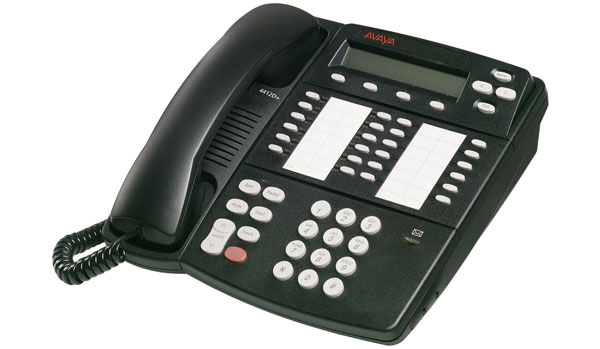 What is the best wireless headset solution for my Avaya telephone?
(For a complete list of compatible corded and wireless headsets for your Avaya Phone, go to our Direct Connect Headset section to see the latest products)
Finding a wireless solution for Avaya phone is not all that simple. For the most part, Avaya wireless headsets are designed so that if your Avaya phone has a built in hook-switch, then you simply connect the wireless headset through this port which enables you to connect calls without the need of a mechanical lifter. This does not apply to all Avaya phones.
For Avaya Partner Phones: Partner 18D, Partner 18, Partner 12, Partner 12D, Partner 34, Partner 34D; it is suggested that you use the Plantronics AWH-54 which is essentially equivalent to the Plantronic CS50. The Avaya AWH-54 will actually reduce the feedback hum that is caused by the Plantronics CS50 on partner phones. The newer model,  Plantronics CS540 Wireless Headset will also NOT produce the hum.
For Avaya Definity Phones: If your Definity phone has an EU24Port, then you would connect the headset directly into that port. Some Definity phones require that you connect wireless headsets through the handset receiver port while others are connected through the hook-switch. Therefore, no mechanical lifter is needed. Avaya AWH-54 is the best solution with the exception of Avaya models 4620, 4630SW, 4630, which have built in hook-switches and would not require an HL10 lifter. In that case, the Plantronics AWH-55+ or ABT35 would be the best choice for these model phones.
For Avaya Merlin Phones: Most Merlin phones do not have a headset port and will need a Plantronics HL-1 lifter, as the HL10 will not work with Merlin phones.
What is the difference between the Plantronics Avaya Wireless Systems?
Quite simply, Plantronics offers in the AWH models the same wearing styles as the regular wireless headset systems. For instance, the Avaya AWH55+ is equivalent to Plantronics CS55, the AWH-450N is the same as the Plantronics CS351N, and the Avaya AWH-45N is the same as the Plantronics CS361N. The talk time and roaming range are virtually the same for regular wireless headsets as they are for the Avaya wireless headsets. The only difference is the Avaya wireless headsets have built-in hook switch control and it's compatible with Avaya phones:
If you have one of these Avaya Phones:
96xx series
1608, 1618
24xx series
46xx series
54xx series
56xx series
6416D+M, 6424D+M
You have a built-in electronic hook switch control, a handset lifter like the HL10 is not require. You will be able to answer/hang-up a call with a simple touch of the button on the side of your Avaya Wireless Headset. (Avaya AWH55+ , Avaya AWH450N , Avaya AWH460N)
For Avaya Call Master I, II, III, IV phones: Use any Plantronics Wireless Headset Plus Plantronics PJ-327 Wireless Headset 2-Prong Adapter
For Avaya Call Master V and VI phones: Wireless headsets are NOT compatible with these phones.
For details see Avaya Headset Compatiblity chart and Avaya Hook Switch Guide
For a complete list of corded and wireless headsets for your Avaya Phone, go to our Direct Connect Headset section.