ClearOne is one of the leading international providers of conference phone systems and other related products such as video, audio and web conferencing systems. Their flexibility, performance and wide-ranging solutions in saving organization's money and time through a natural environment for an effective communication is very well known these days.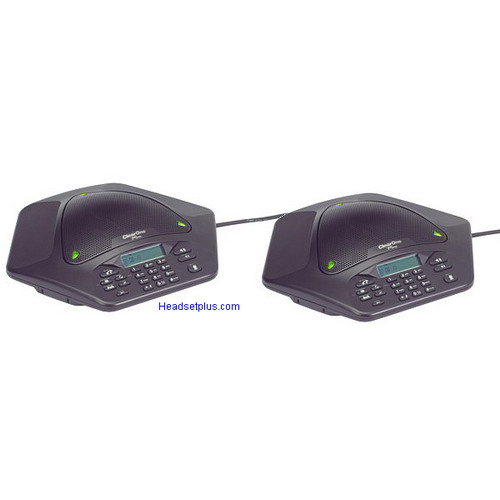 ClearOne has been developing conferencing phone systems since 1983. They launched their first professional conferencing system on the market in 1990. Since then, they have branched out their product line to meet the needs for all types of conference phones. From large groups of conferencing locations; like training centers, auditoriums, boardrooms and even courtrooms, their conference phones prove to serve their customers at their best. They also provide conference phones for offices & small rooms.
Conference phones are used by companies of all sizes and types. From governmental organizations to small businesses; from educational institutions to the world's most prestigious companies that include NASA, Cisco systems, Merrill Lynch, Microsoft and the Mayo Clinic.
Here's a list of benefits that ClearOne has to offer:
Their conference phones are high-quality and use powerful audio conferencing technology that allows you to have a clear, productive conversation.
ClearOne provides premium audio conferencing.
Interact naturally with superior full-duplex sound; where you can experience two way communication without any interruptions. This also means everyone can speak at the same time and be heard as if they were in the same room!
With all the offers and benefits that ClearOne can offer you, what more could you ask for? When it comes to conference phones,ClearOne conference phones is perfect for your needs.