We proudly accept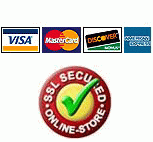 CLEARONE CONFERENCE PHONE CONFERENCE SPEAKERPHONE

Introducing a conference speakerphone that expands to fit your needs. Integrating ClearOne's industry-leading professional audio technology and advanced processing, ClearOne Max brings you unbelievable clarity, unique expandability — and incredible ease of use. ClearOne Max EX conference telephone is the perfect solution for small conference rooms as a single unit or medium to large conference rooms using an expanded system. Link up to four phone units complete with microphones, loudspeakers and controls for an even distribution of sound. With ClearOne Max in meetings, not only can discussions flow more freely, so can productivity. For larger conference rooms or large tables, you can attached as many as 4 ClearOne conference speakerphones together to cover a large table of different size and shapes in a large conference room: See ClearOne MaxAttach page for details.
The ClearOne Max Wireless conference phones eliminates restrictions imposed by wires. Simply plug in the base unit and use the phone in any room within signal range. The wireless design creates a clean look, without all the wires and cords that can be tripped on or run over with chairs.
See ClearOne Max FAQ for more information.
Displaying 1 to 19 (of 19 products)
Friday 22 September, 2023 93184548 requests since Wednesday 26 November, 2003