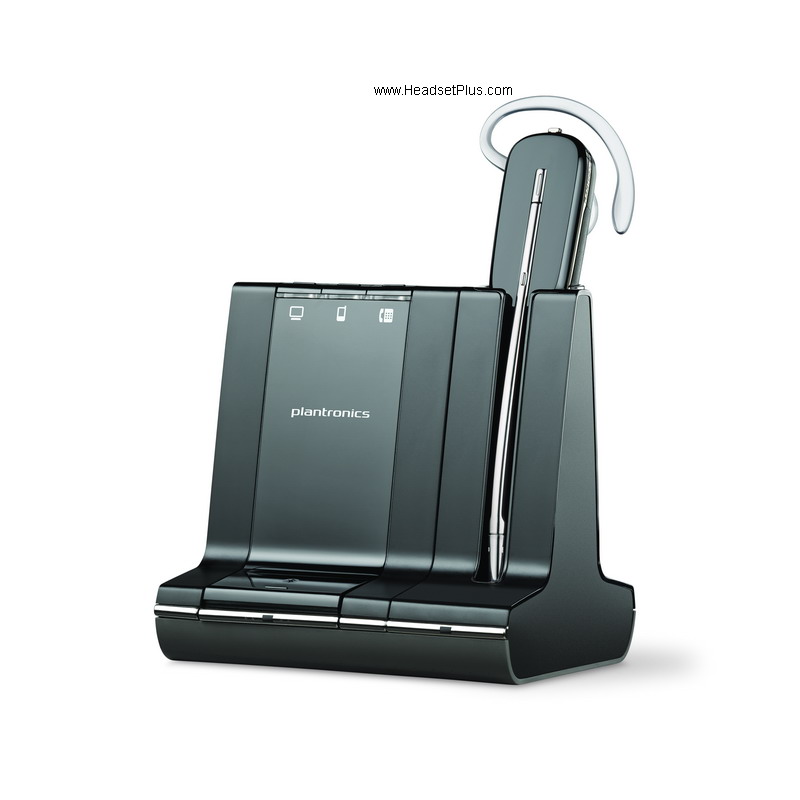 Whats' the Difference Between Plantronics Savi 700 Series and Plantronics CS500 Series
The main difference between these two Wireless Series' is that the Savi 700 Series (Savi W740, W710, W720, W730) can connect to multiple devices, and the CS 500 Series (CS510, CS520, CS530, CS540) can only connect to one device. If you find you would like to use your headset with your computer and cell phone, in addition to your desk phone, then the Plantronics Savi 700 series is right for you. If you simply need a headset for your desk phone, then a headset in the CS 500 series will do the trick.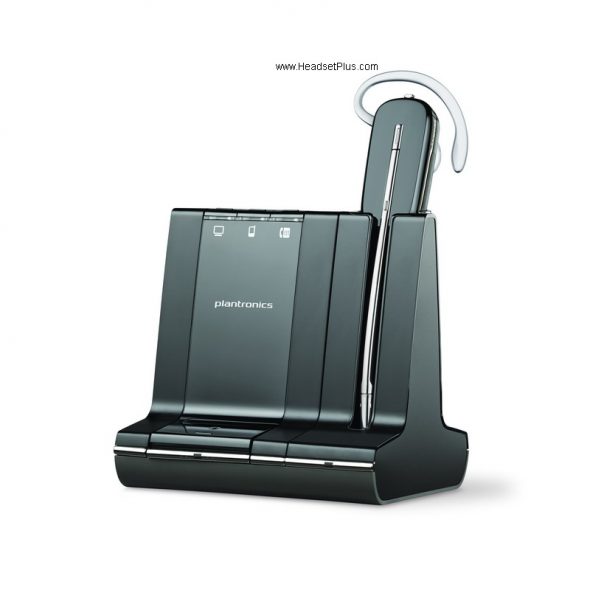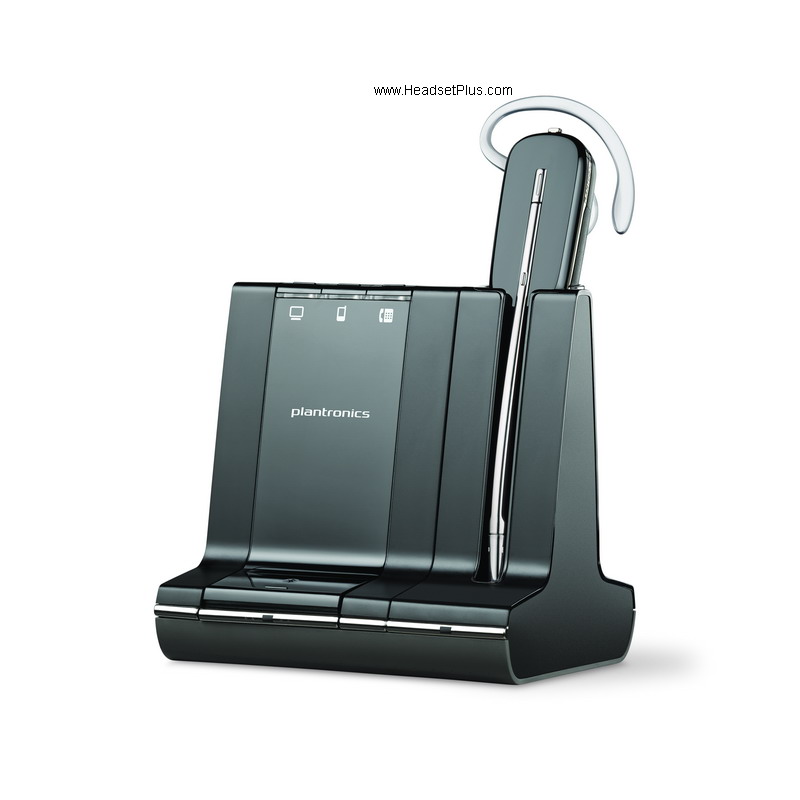 Plantronics Savi w710, w720, w730 and w740
These are the Plantronics Savi 700 headset models that can connect to 3 devices, through the computer via USB, to a cell phone via Bluetooth, and a desk phone. The Savi 700 Series is one of the highest quality headsets money can buy, with excellent range and volume control in addition to the seamless connection between the 3 devices mentioned.  The headset itself is not a Bluetooth Headset, however; the connection to a cell phone is actually between the Headset Base and your device.  So your cell phone/tablet will have to stay close to the charging cradle of the Wireless Headset, and you can't carry around the headset itself (i.e. driving in your car) and use it away from the base.
Plantronics CS510, CS520, CS530 and CS540
If you need a good wireless headset to use just with your office/desk phone, look no further than CS500 Series from Plantronics. This being their flagship series, the CS 500 Series has great range and volume control.
All of these headsets come with a variety of wearing styles. Whether you want a traditional over the head style headset, one that covers both ears, or a more compact style to go over your ear, you can find one in each series that would work for you.
If you need additional help in choosing which wireless headset fits your needs, give us a call @ 650-306-9768