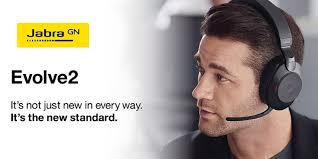 Jabra's family of headsets were launched back on 2014 and after 6 years of successfully being one of the best USB headset in the market and proving itself as one of the best options in the a vast wide of headsets recently launched in a Virtual Launch their latest addition to the lineup.
As on current times that most of the work force has to perform from home, users are in need to get the best sound and built quality that can find, and for the same reason Jabra has recently launched the next generation of its venerable headset, introducing the Jabra Evolve2. Available in different models and in some cases even in colors, this headsets comes with advance technology to position itself in a new standard as Jabra establish in their way.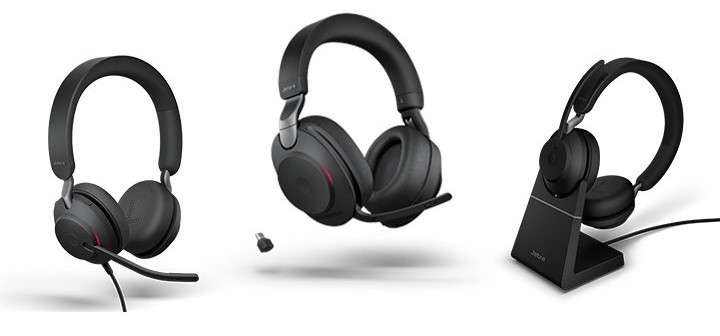 We start our review with the new Jabra Evolve2 40 UC Mono USB-A wired headset, this is the new entry level in the Evolve2 family, this headset is a corded style with incredible noise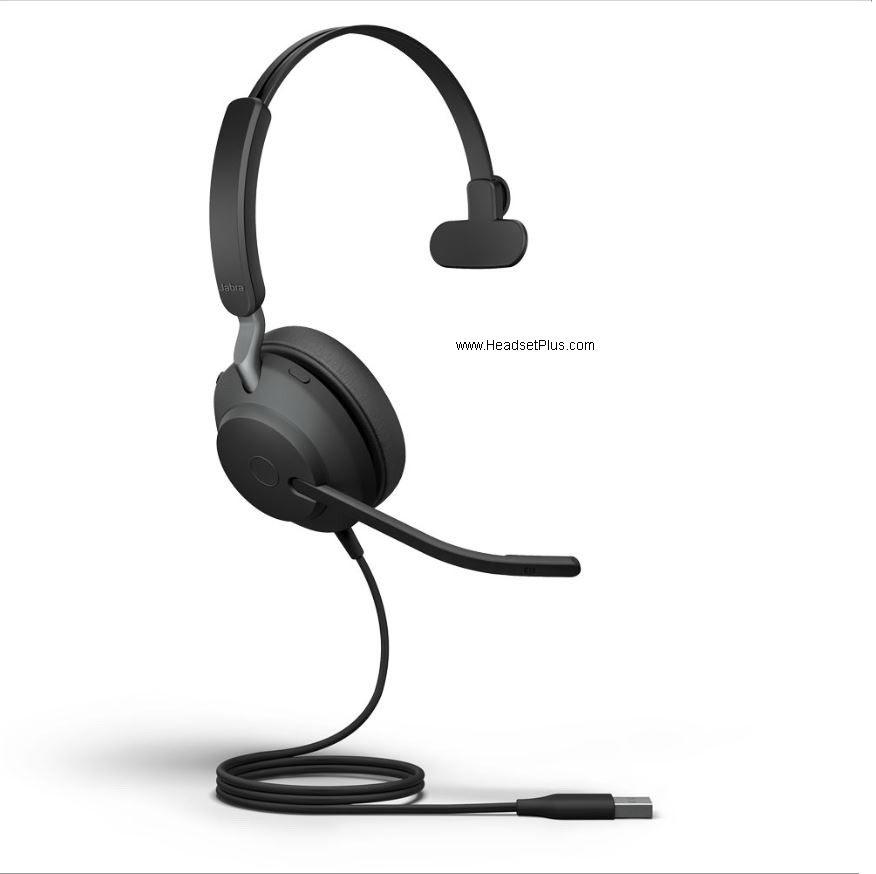 cancellation and for the first time in an entry USB level headset, a Busylight visible from all angles, built in with 3-microphone call technology for outstanding call performance, giving the user what is called Open Office requirements when the arm boom is pulled down, the microphone suppresses surrounding noise and office conversation from multiple directions. With this the user can have the confidence that the clarity of the voice will be assured.
For people wanting to cover both ears , the Evolve2 40 comes in Stereo quality in 2 versions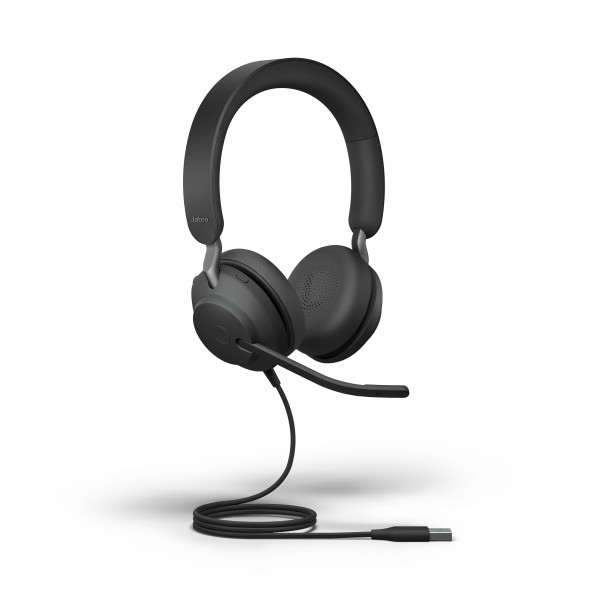 the UC and the MS. The Jabra Evolve2 40 MS Stereo Corded Headset comes with the latest updates for Microsoft Teams application, and being a simply plug-and-play experience for the user. Dedicated Microsoft Teams button that allows you to be notified in different cases while on the application.  For users of UC variants like Cisco, Mitel, Avaya among others Jabra has the Jabra Evolve2 40 UC Stereo USB-A Corded Headset with its built Busylight that is visible from all angles.
For users of USB-C headsets Jabra got you covered with the Evolve2 40 UC Stereo USB-C Wired Headset, offering the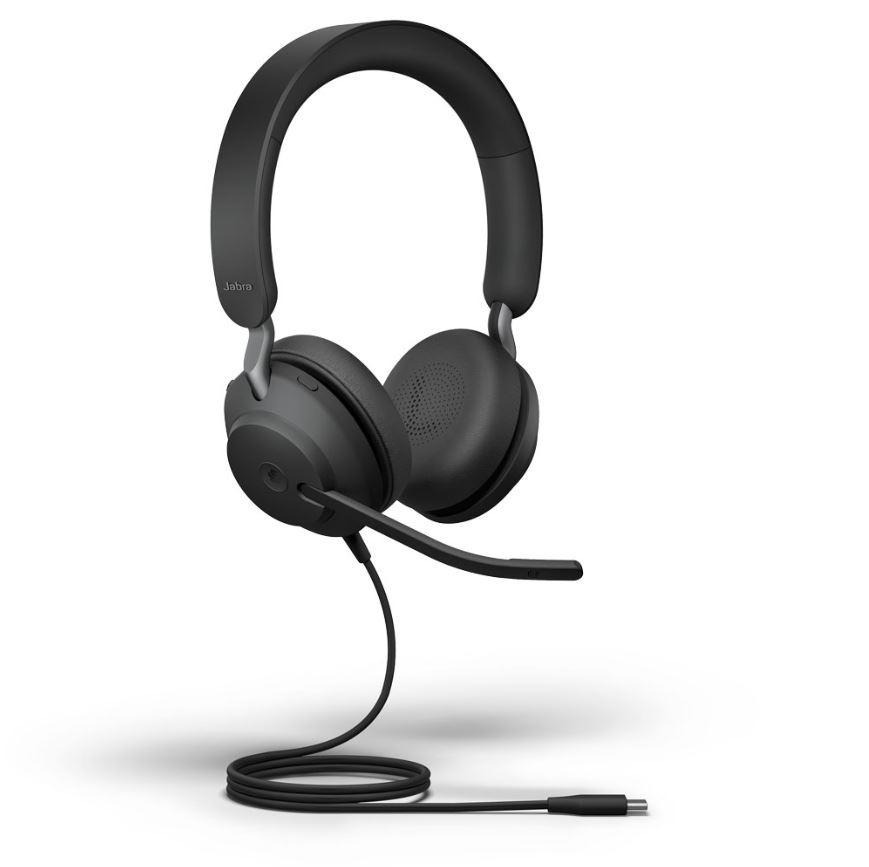 same performance as the USB-A counterpart if you are an Android user or a MacBook user this is another option for your needs, with the comfortable memory foam ear cushions, and adjustable headband making it an amazing option in comfortableness wearing it all day long.
For the mobile user Jabra has the Jabra Evolve2 65 UC Stereo Bluetooth Wireless USB-A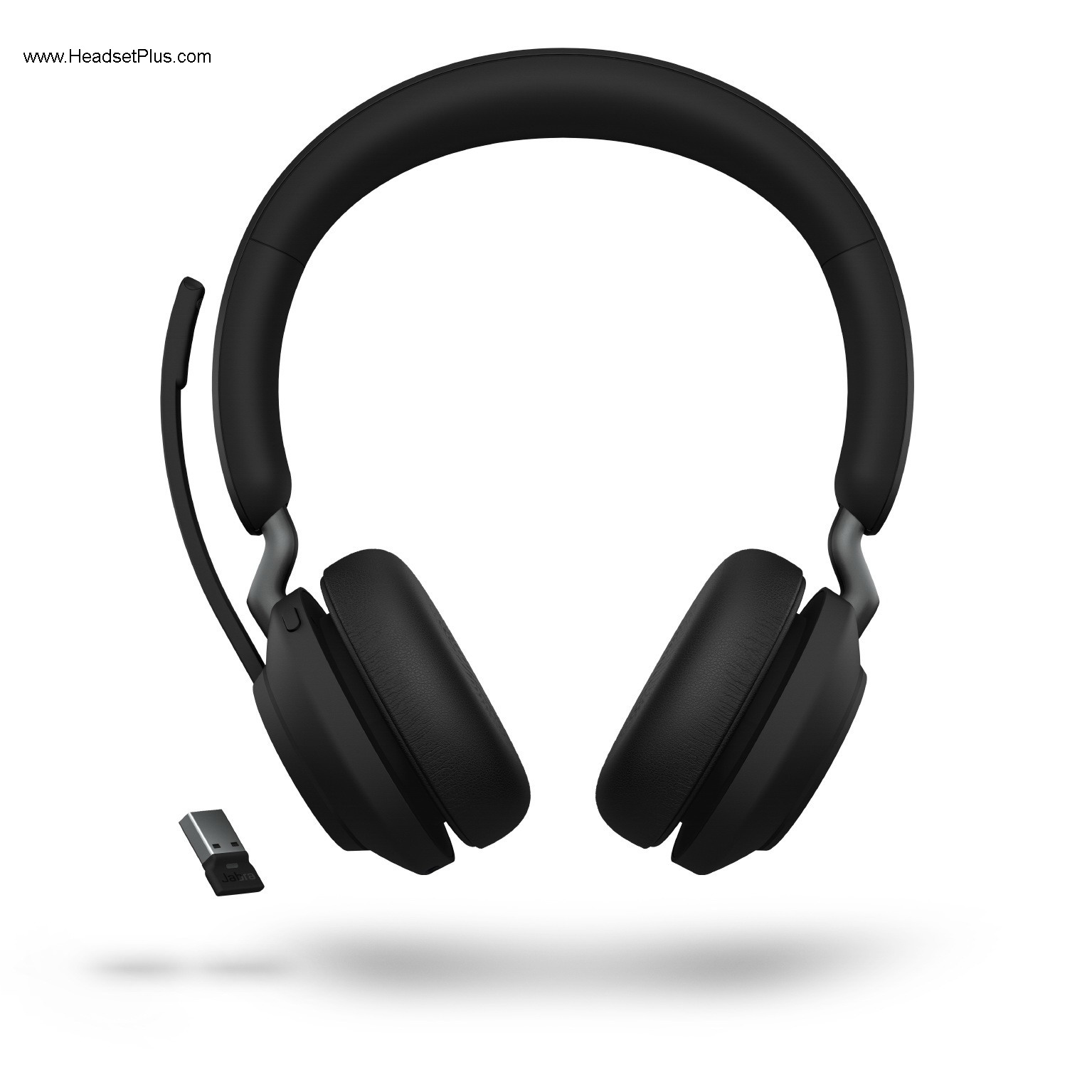 Headset, with an incredible battery life of 37 hours, and charging of 8 hours in just 15 minutes, making it one of the best performance in charging headsets in the market. Available in either USB-A or USB-C, allowing you to pair it with 2 devices simultaneously, with incredible Active Noise Canceling with powerful leak-tolerant 40mm speakers that delivers the best sound quality for music fans. And for first time available in 2 colors, Black and Beige. Packed with the totally new Jabra Link 380 giving you the best range that a Bluetooth headset can give.
And last but not for that least amazing, we have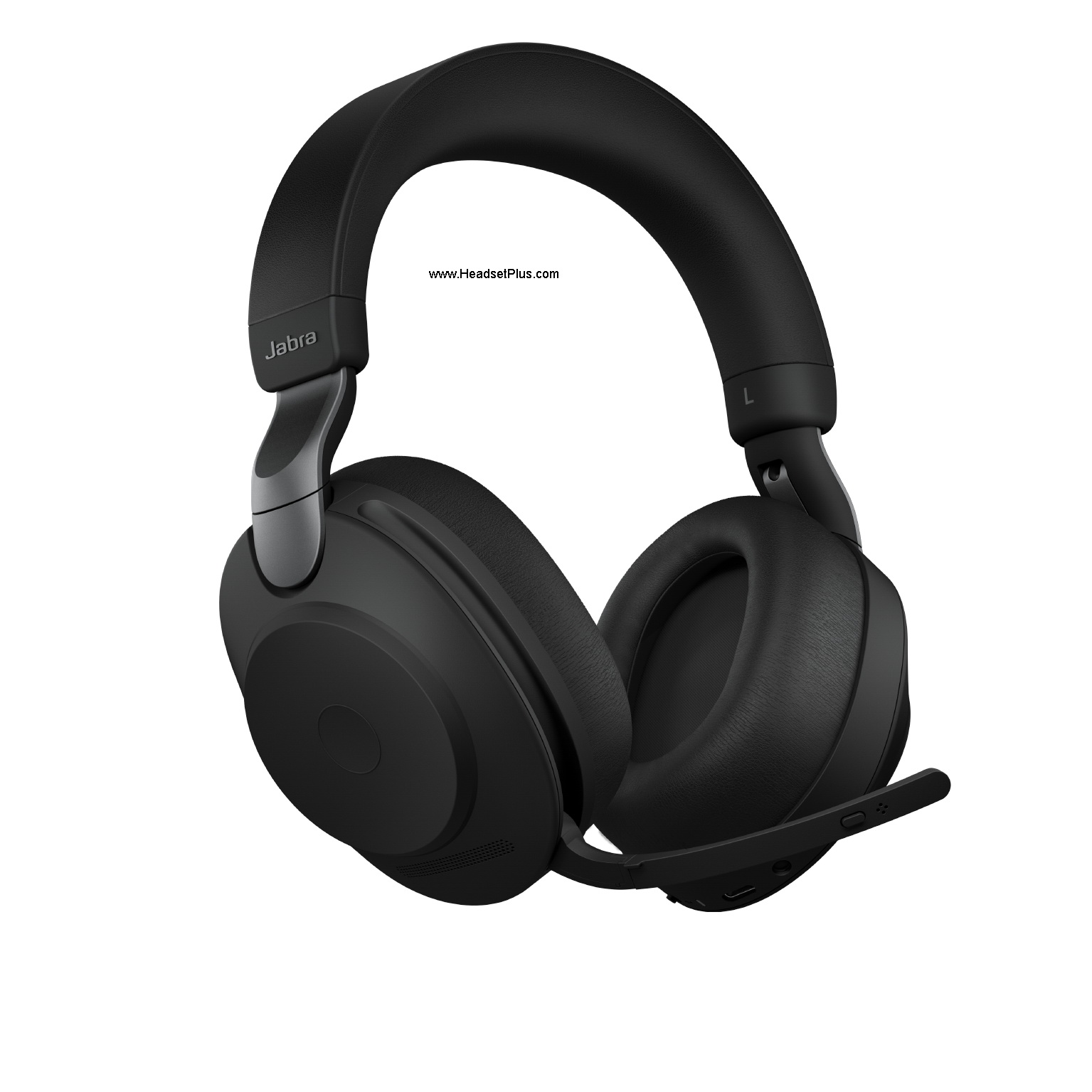 the Jabra Evolve2 85 UC Stereo Bluetooth USB-A Headset, this is the best sound quality that you can get today. The Evolve2 85 UC has Digital Hybrid Active Noise Cancellation technology and 10, yes you read right 10 microphones, including 2 microphones in the fully integrated boom-arm. With long last battery life of 37 hours in 1 single charge and fast charging of 8 hours in just 15 minutes. We can say that the Jabra Evolve2 85 UC Stereo Bluetooth is the Crème De La Crème on the headsets available today. With amazing sound quality, noise canceling microphones and technology on the top of its contenders, making it one of my favorite headsets to be used either for business or pleasure.