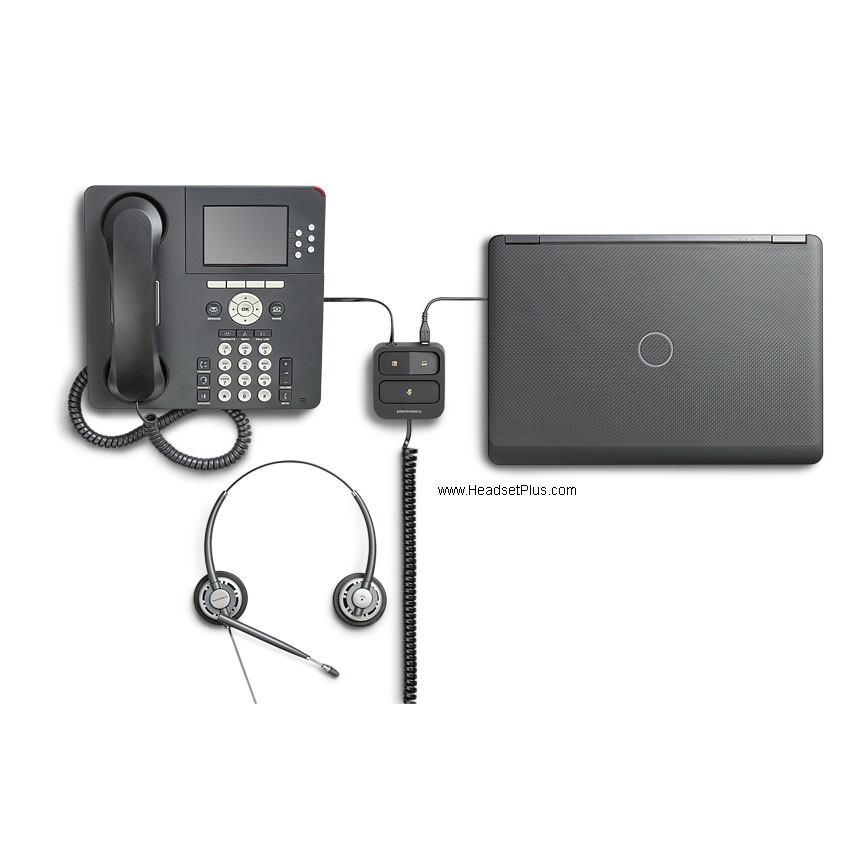 If you have an existing Plantronics headset for your VoIP phone, such as a Cisco, Avaya, Polycom, Nortel, or NEC, etc. and you want to use the headset with your computer's softphone such as Avaya, Microsoft, Cisco, and Skype. Plantronics MDA100 is the device that will allow you to switch between computer softphone (via the USB port) and desktop office phones.  MDA100 is compatible with 99% of the desk phones on the market.  This is possible because it has a 6 position switch setting for compatibility with just about all the phones on the market.  You can pick from any of the Plantronics H-series headsets for the MDA100 if you don't have a headset already.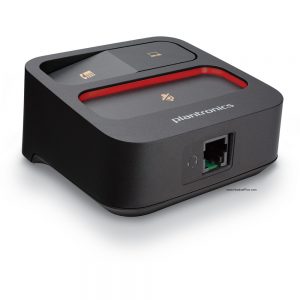 The Plantronics MDA100 is packaged will all the connectors and cables you need:  (1) 10-foot coil Plantronics Quick Disconnect cable, (2) Short RJ9 cable  (use between the phone and MDA100), and (3) USB to micro USB cable (to connect to the computer)
Once installed, Plantronics MDA100 has a toggle that the user can switch back and forth between desktop phone and your PC.  It's also Apple Mac compatible.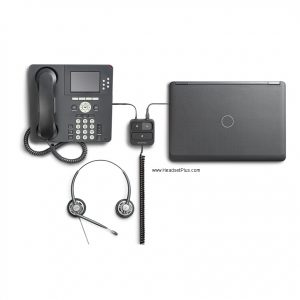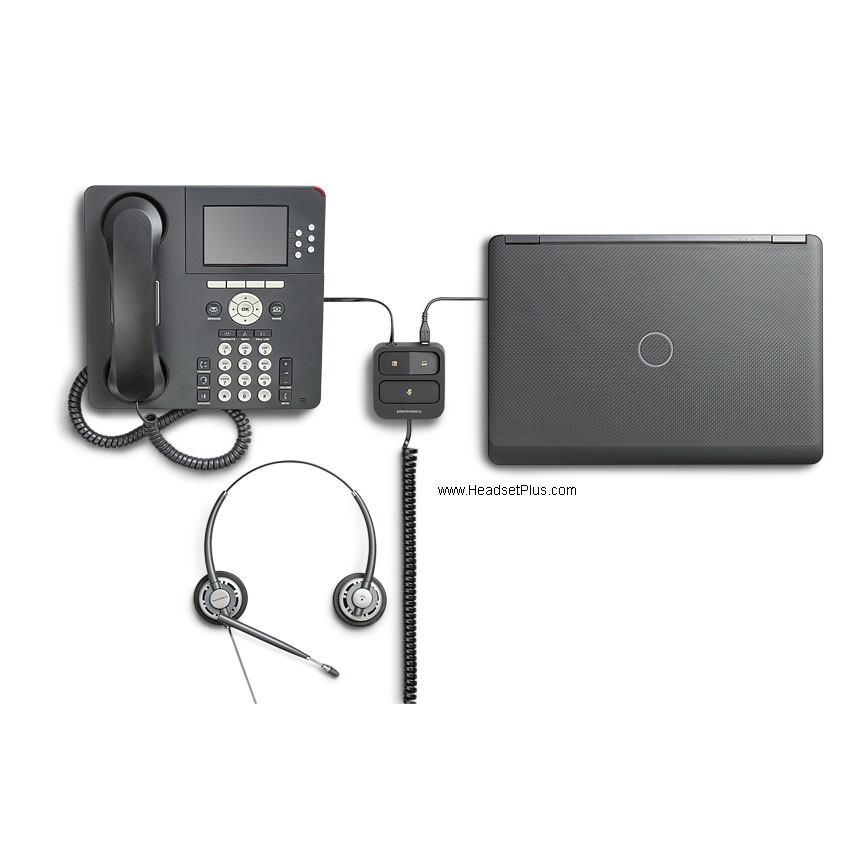 If you have further questions regarding the Plantronics MDA100 or other Plantronics  headsets, call HeadsetPlus.com at  877-999-3838, our headset specialist will answer any questions you may have.