Office Telephone Secure Communication using Push-to-Talk Headset or Handset
Are you in an office where you need extra security (i.e. secure conversation) for your office telephone calls whiling using your office desk phone?  You don't want your background conversation to be heard by the by the caller.  HeadsetPlus.com has several solutions for you, you can either use a Plantronics corded headset or simply replace the handset (receiver) of the telephone if you have a Cisco IP Phone.
Using a Plantronics headset Push-to-Talk (PTT) on any office desk phone: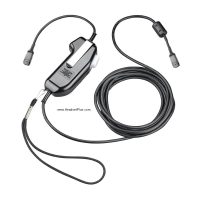 This Plantronics adapter has a Quick Disconnect (QD) to QD connection and a length of 12 inches, it is called "Momentary" as the PTT (Push-to Talk) function is triggered by the users fingers by push and release function and this can't be modified.  It can be use with any Plantronics H-series Headset, bottom cable or amplifier.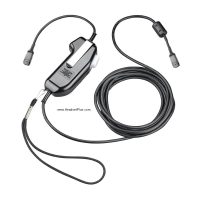 Plantronics SSP1051-01 4-wire PTT QD, QD 12in cord, selectable
This new model from Plantronics is called the "Selectable" model, this offers a QD to QD connection, a length of 12 inches as well, but the main difference is that this has a mechanism in the PTT trigger that consist of a "lock feature", in "Locked" position that allows to just press and let go, meaning that the pressed key stays pressed and in that position until its pressed again, and the second configuration is the "Momentary" position, that turns this adapter as the SSP1051-03. In order to put the position a small screwdriver needs to be used to mode the lock mechanism. It can be use with any Plantronics H-series Headset, bottom cable or amplifier.
Plantronics SSP1051-02 4-wire PTT QD to QD Adapter, 10ft coiled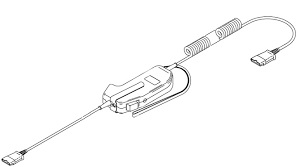 This Plantronics PTT adapter is a "Selectable" model, similar as the previous one, it has a QD to QD connection, it has the lock mechanism that allows to "press and go" feature on the key, but the main difference is that the cable instead of being 12 inches straight is going to be a 10 feet long coiled cord. It is easy to be confused by these adapters and for the same reason is advised to always speak with a person with the knowledge of this matter as these special adapters are non-returnable. It can be use with any Plantronics H-series Headset, bottom cable or amplifier like the M22 vista amplifier.
Using a headset Push-to-Talk (PTT) on a USB Computer PC:
Plantronics SHS2355-11 USB to QD PTT Adapter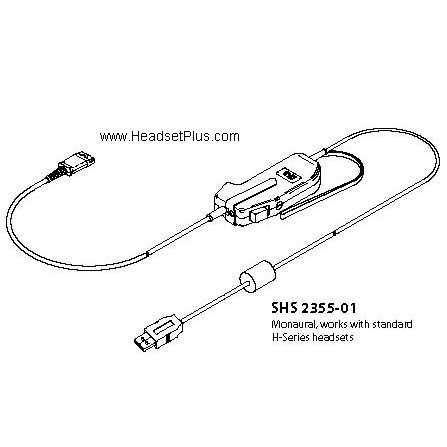 Jabra Biz 2300 USB GSA Mono PTT Headset, UC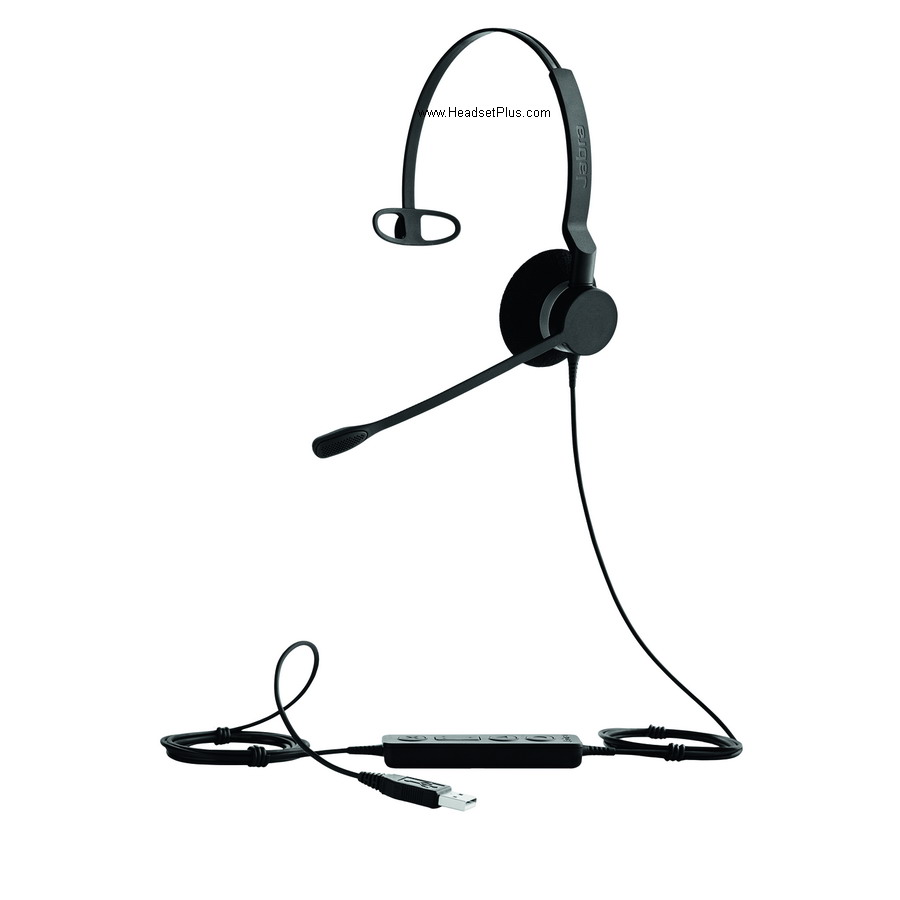 Jabra offers its well know Biz 2300 Mono headset in this specific flavor, which is a USB type A headset that allows the user to plug into any computer and with the Push-to-Talk (PTT) feature in its volume control. This feature is easy to find in the volume control as it will light up in a certain color when the headset is muted and in a different color when unmuted as in some cases people can not find the PTT key on their headsets. The Biz 2300 Mono is a single piece unit, so no requirement for extra parts to plug into the computer. Offering a lasting design with Kevlar reinforcement in the headset and internal wiring, making it lighter to be used all day and with the well known noise canceling quality from Jabra.
Jabra Biz 2300 USB GSA Duo Push-To-Talk Headset, UC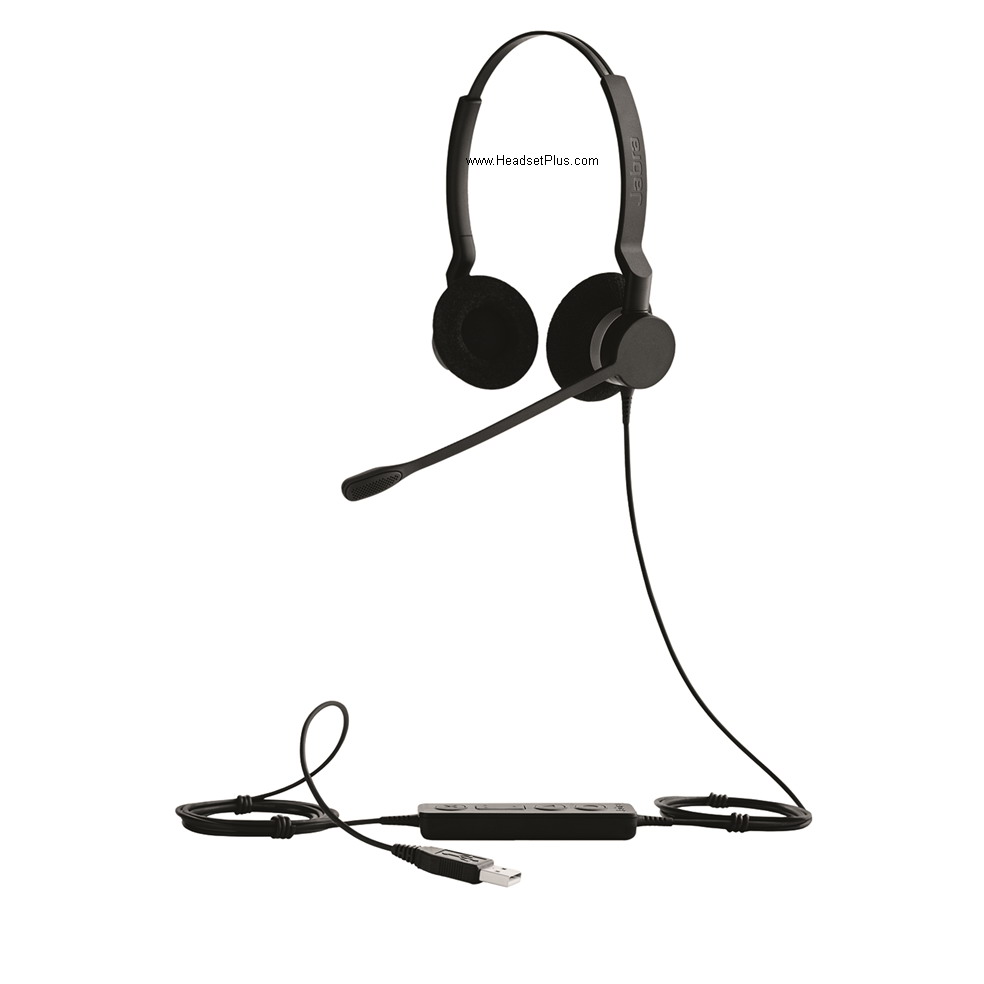 For those louder environments, Jabra offers its Jabra Biz 2300 Duo headset, covering both ears in a stereo sound quality helping the user to focus all the attention at a call. The Biz 2300 offers the PTT feature as well and fully compatible with any of the UC platforms in the market. Easy to find PTT controls which are lighten when in use for easy find and use in one single piece. The Kevlar reinforcement helps the headset to tolerate those common office accidents and makes it lighter for a full shift use without compromising comfort or performance. Simply plug and play and customizable features found in the volume control via the Jabra Direct software, which is free to download, we find Jabra's Noise Canceling microphone technology in the 360 degree swiveling arm. The design of its microphones avoid the annoying noise of breathing if a user puts the boom arm too close to their mouth/nose.
Jabra Engage 40 Corded Stereo USB-A Headset, Inline Controls UC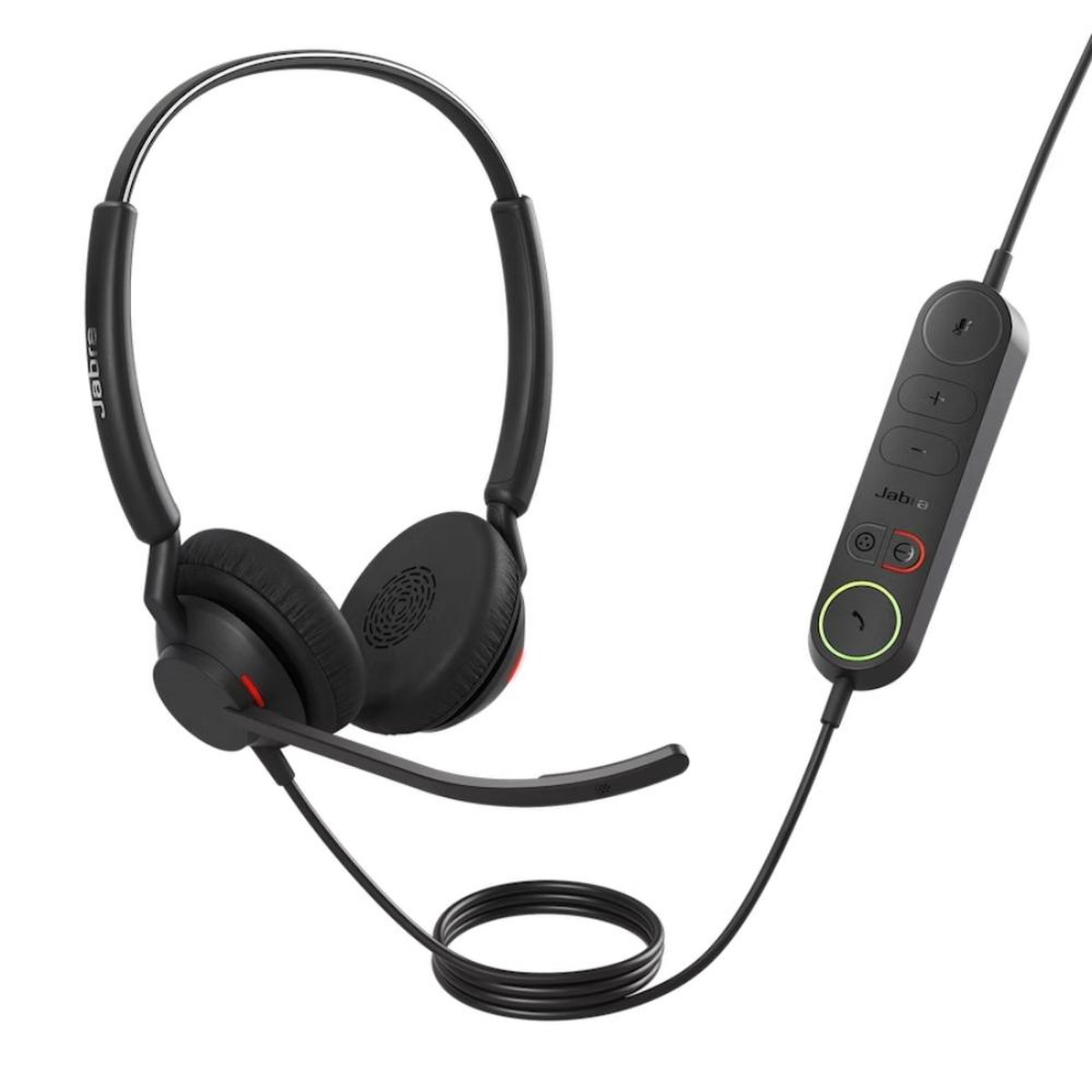 Jabra offers its brand new corded Engage 40 headset with a built inline controls which can be customized to work as a push to talk solution and can be used on the computer or with any desk phone as long it has a USB port and we will explain how to set this up down. The Engage 40 is a brand new headset with a light weight construction of barely 65grams! Leatherette ear cushions can be found in the ear cups and built in busy light noticeable and easy to recognize when the user is in a call. The Inline Volume control offers answer/end call and volume on the speakers as well.
Jabra Engage 50 II Mono PC USB-A Corded Headset UC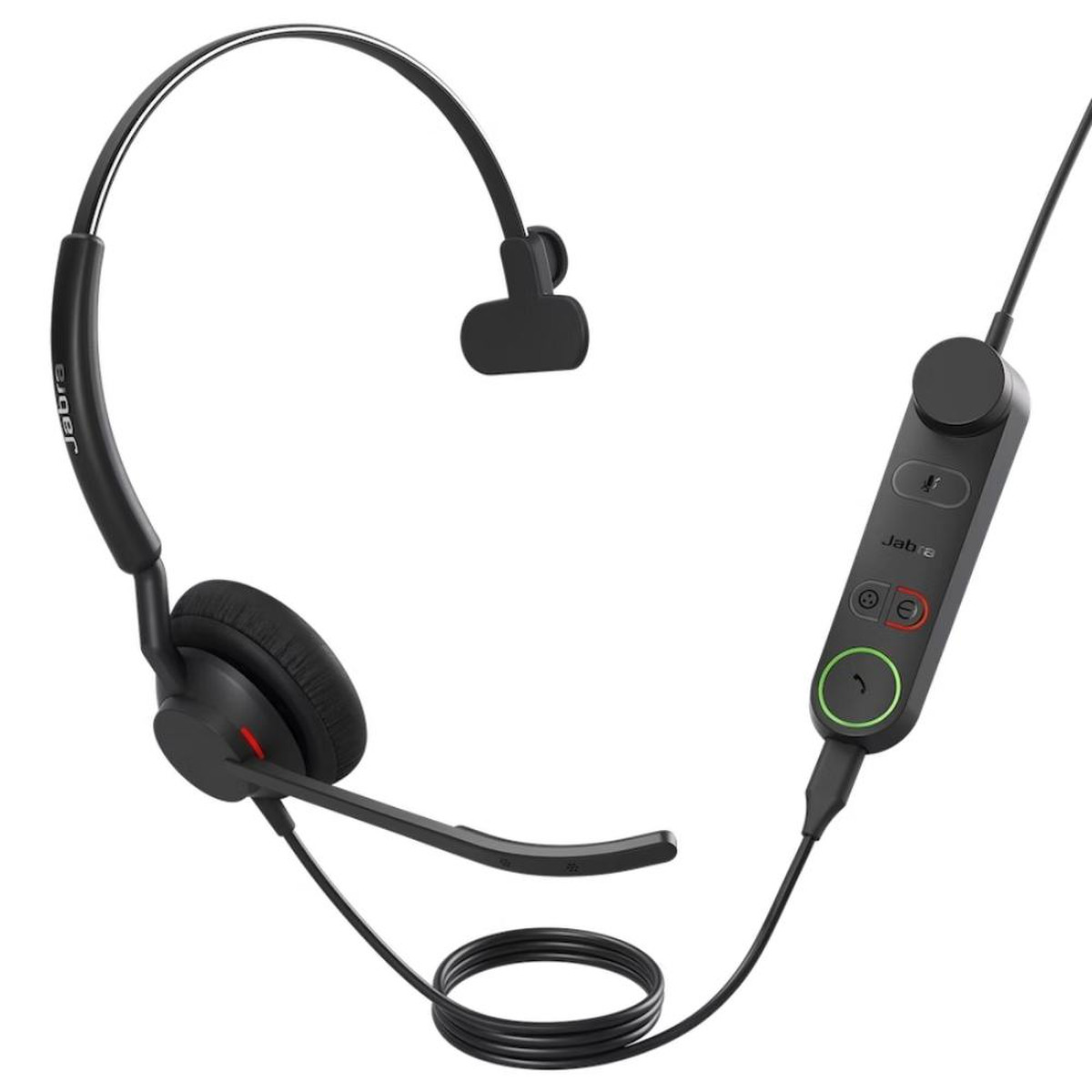 Jabra offers the bigger sibling in this new setting with the Engage 50 II as a corded headset with better noise cancelation in the microphone as in this case it has 3 dedicated microphones in the boom arm versus the 2 found on the younger sibling. The Inline Volume control has the classic controls found in the previous one and as well they are illuminated, making them easy to find even in the darkest room, adjustable flexible microphone boom arm welcomes the user and the easy to use interface make it a fine option for a corded headset for the computer or desk phones with USB ports.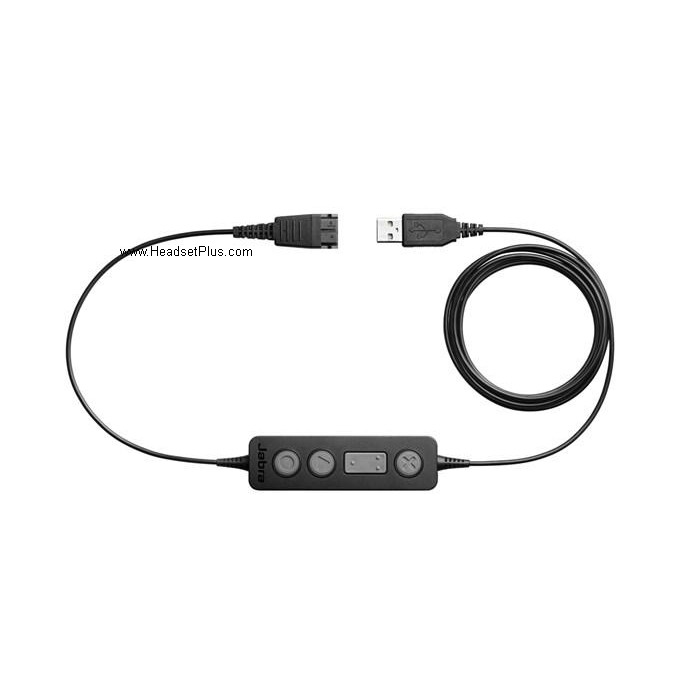 Jabra offers its Link 260 adapter as an alternative for Jabra corded headsets to keep using them in their computer or a corded headset for desk phones with USB port as well, the Link 260 has volume inline controls that light up as well and as with the other Jabra headsets mentioned before it can be customized to work as a Push to Talk adapter as well and we will discuss that next.
How can I make my Link 260 or Engage 40/Engage 50 II corded headset into a Push to Talk unit and use it on my computer or desk phone with USB port?
Ok class, here comes the interesting part on how to turn any of those devices into a Push to Talk unit. First you need to install the Jabra Direct software from Jabra, no worries as this is free and it helps the headset and adapters as it updates the firmware.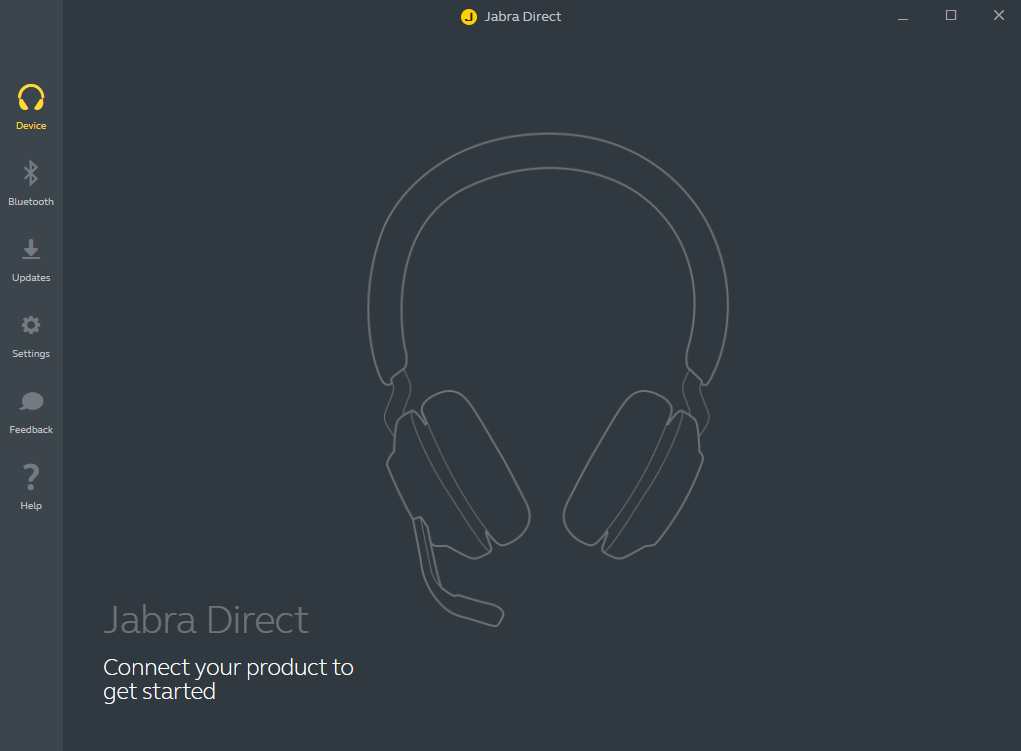 Then plug in your headset/adapter to a USB port on the computer, the computer will recognize it right away and you will see your device on the Jabra Direct software. And then select the Settings tab, on the Jabra Direct Software you will notice that it mentions "Cross button custom action", and on the right side it will have the option of Push to Talk or Mute. For our PTT feature we will go with the Push to Talk.

When this feature is on you will notice that the "X" key on the volume control will light up on red all the time, this means the mute is on and the only way to unmute it will be by pressing it and keep pressing it until desired to keep the microphone alive.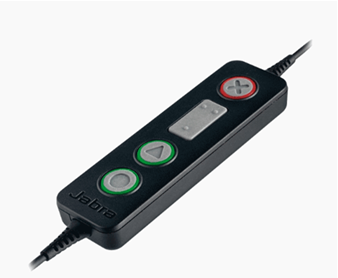 Same thing will happen wit the inline control on your Engage 40/ 50 II controls.

Congratulations! you had turned your headset/adapters in a Push to talk unit. And the best of all is that even if you unplug it from your computer with the Jabra Direct software to another with it, the Push to Talk feature remains in the headset memory and will not be changed until using the Jabra Direct software to change it back. This works as well with desk phones as the feature remains alive during its use.
Using a headset Push-to-Talk (PTT) on a 3.5mm device such as a smart phone or PC.
Jabra QD to 3.5mm Push to Talk (PTT) Quick Disconnect Cable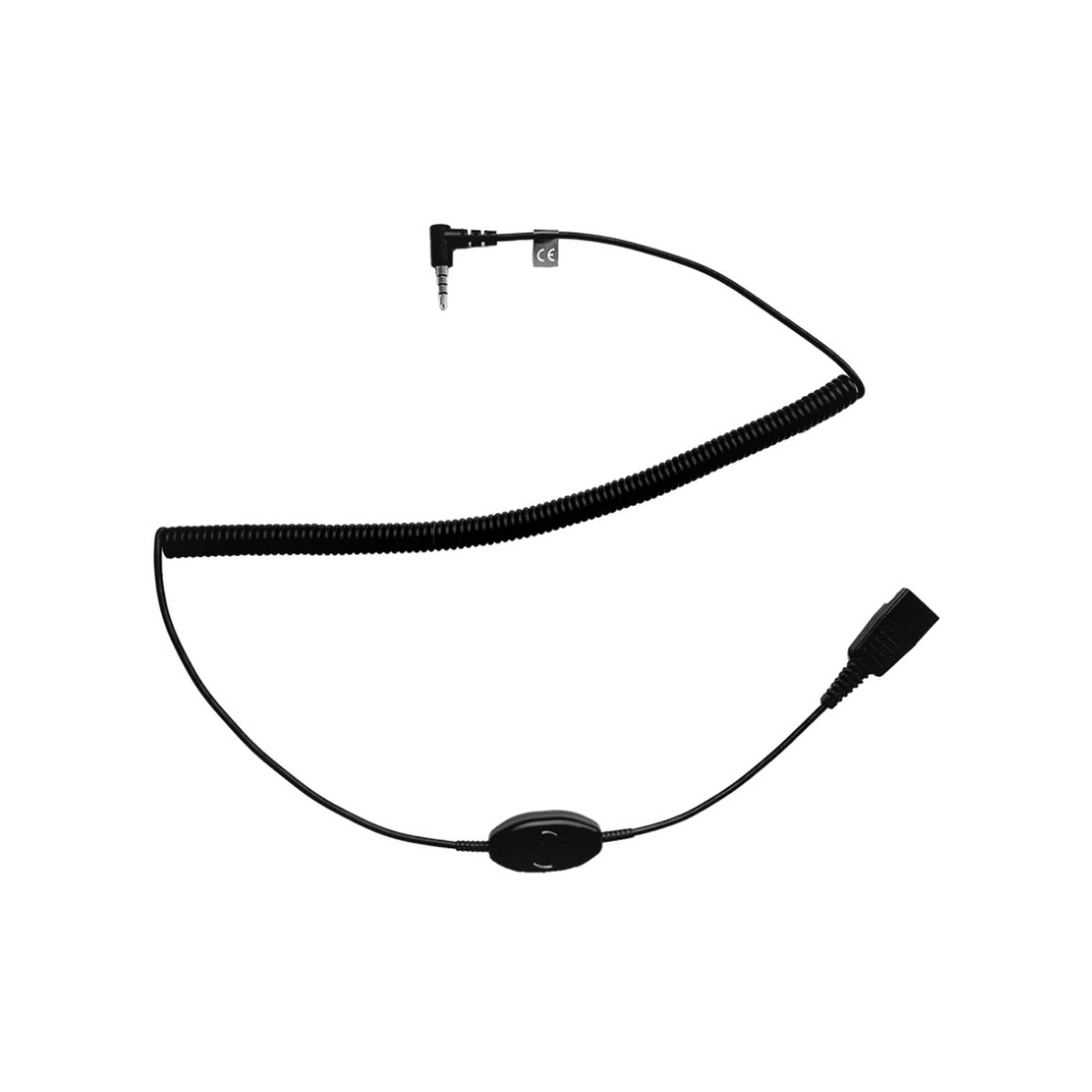 Jabra offers this 3.5mm to QD adapter with the Push to Talk feature, this allows a Jabra corded headset to be used with any device with a 3.5mm jack, such as smart phones, tablets, laptops and computers in all variations such as iOS or Android and PC or Mac OS. Fully compatible with the Jabra Biz family such as the Biz 1500, Biz 2300 and the Biz 2400. Easy to use and simply plug and play.
Using a PTT Handset for Cisco Phone:
Clarity Walker WS-2620-24 Cisco Phone 7900 Push-To-Talk Handset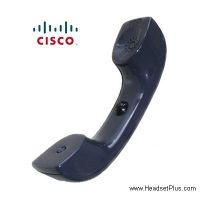 Simply replace your existing handset on your Cisco 7900 series phone with this Cisco PTT handset.  Using the PTT switch on the handset, you can eliminate any background conversation when you're not talking.  If you have a Cisco 6900, 7800, 8800, 8900 or 9900 series phone, use the PTT handset below:
Clarity Walker WS-2800 Cisco Phone 6900 8900 9900 PTT Handset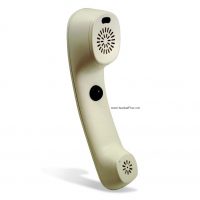 Clarity Walker WS-2835 Cisco Phone 7800 8800 DX600 PTT Handset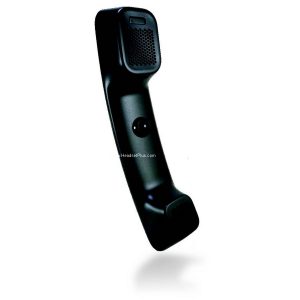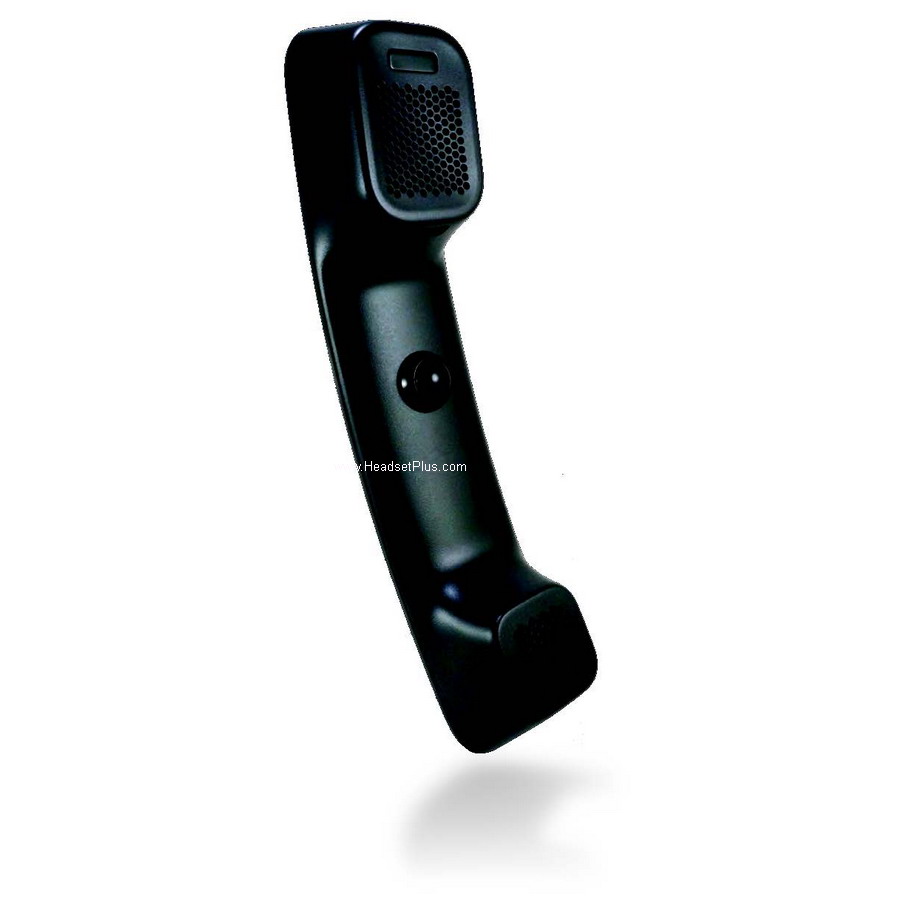 These PTT devices are for desk phones (office phone), not to be confused with Push-to-talk devices for 911/police/air traffic control dispatch centers, where a "radio" is used.  see here for those devices: Headsets for Radio Dispatch, 911 Emergency or Air traffic controller
If you have any questions on any of these Push-to-Talk solutions or Headset products, Feel free to contact any one of our Headset specialists at HeadsetPlus.com toll free 877-999-3838.