Plantronics "QD" stands for Plantronics Quick Disconnect.
The Plantronics QD (quick disconnect) is a proprietary connector featured on the Plantronics H-Series and Plantronics P-series headsets. It connects the headset to the matching cable providing in a simple user friendly but reliable connection. It allows the user to disconnect the headset if needed during a call and reconnect; this is similar to placing the call on hold.
This is a feature that allows you to walk away from the telephone without having to remove the headset.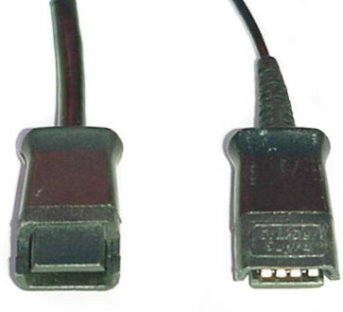 old version (prior to 2005)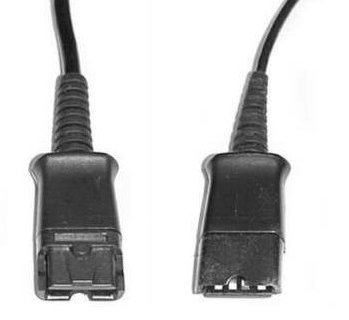 newer version (2005-2008)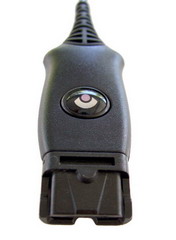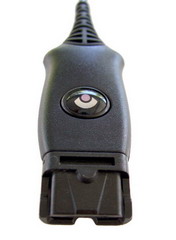 Current QD version (2008 – current) original QD version is not compatible with the newer versions. 
Plantronics headsets are sold separately from the Plantronics amplifiers so you can choose the style that fits your needs.
The Plantronics headsets work with all Plantronics amplifier models Plantronics M22, Plantronics MX10, and Plantronics P10. As well as older amplifier models: M10, A20, and CA10.