We proudly accept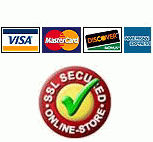 Plantronics Polaris Headsets for Nortel, NEC, Mitel, Aastra

Plantronics Polaris models are only compatible with phone systems that are "headset ready" (usually marked with a headset symbol or labeled "headset" on the bottom or side of the phone). Such telephones have a built-in amplifier. A Plantronics amplifier (such as the Plantronics M22) is NOT required. All Plantronics Polaris headsets include the bottom cable to plug directly into your phone modular jack (see picture below):

<= Modular headset Jack
Office telephones which are known to be Plantronics Polaris-compatible:
Northern Telecom (Nortel): Meridian SL1 models M3903, M3904, M3905; Meridian Norstar models M7310, M7208, M7308, M7316, T7208, T7316, T7316e, M7324, M2216, M7900, M8001, M8003, NT8B20, NT8B30, NT8B40, NT8B50; SL100 model NTZK23AA, AB: (M2216):ACDI
NEC: Electra Elite Dterm Series E models DTU-8, DTU-8D, DTU-16, DTU-16D, DTU-32, DTU-32D, DTP-8, DTP-8D, DTP-16, DTP-16D, DTP-32, DTP-32D; Dterm Series i; Aspire , DSX
Mitel: SuperSet 4000 Series models 4015, 4025, 4125, 4150 (rev G or newer); IP Phone: models 5010, 5020, 5040, 5055, 5140, 5201, 5205, 5207, 5210, 5212, 5215, 5220, 5224, 5230, 5235, 5240, 5250, 5312, 5324, 5330, 5340, 5550
Aastra: 480e, 480i, 53i, 55i, 57i, 57iCT, 5370, 5370i, 5380, 5380i, 6739i, 6753i, 6755i, 6757i, 6757i CT, 6771, 6773, 6773ip, 6775, 6775ip, 7434ip, 7446ip, 9112i, 9133i, 9143i, 9480i
Siemens: Optiset E (CA or HA Option Module)
GE: Model 2-9451
3Com: Model 3102, 3103
Toshiba: DKT 3001, 3010S, 3020S, 3020SD, 3014SDL, Strata CIX, DP5022-SD, DP5023-SD, DP5018-S, DP5000-series (note: DKT3000 series phones require Toshiba "BHEU ADAPTER" (sold by Toshiba)
Inter-Tel: 8520, 8560, 8600, 8620, 8660, 8662, 8690
ShoreTel: IP100, IP212K, IP230, IP265, IP530, IP560, IP560G, IP565G, 565, 565G
Iwatsu: IX 12KTD-3 and IX 24KTD-3
Uniden: 420 and 450
Packet8 (8x8): 6753i, 6755i, 6757i
ESI 48-Key IP Phone, 48-Key Digital Phone, 40D,, 40IP, 60D, 60IP
Allworx: IP 9112, 9204, 9212, 9222, 9224 IP Phones
Phones that require special Plantronics bottom cables:
If you do not see your specific phone model listed, that does not mean that the Plantronics Polaris Headsets are not compatible. The models listed above are some of the more popular versions of the manufacturers listed. REMEMBER that your telephone needs to have a "headset jack" for the Polaris headsets to work! If you are still unsure about your telephone compatibility, please call us at 877-999-3838. Also see our Plantronics Direct Connect Compatibility Chart
Note: If you have a Cisco IP Phone (794x, 796x), you will need the Plantronics Cisco Headsets. these will not work with your Cisco Phone.
Displaying 1 to 9 (of 9 products)
Monday 02 October, 2023 93259946 requests since Wednesday 26 November, 2003