Polycom Soundstation 2 Frequently Ask Questions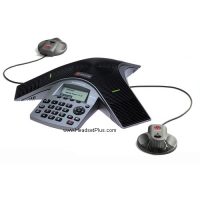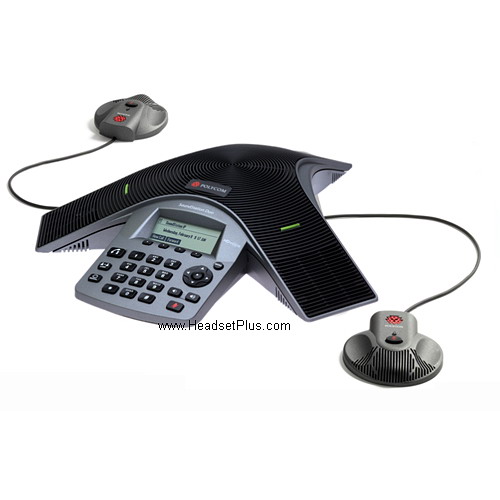 What is a Polycom SoundStation2?
The SoundStation2 is Polycom's next generation conference phone that delivers remarkable voice quality equal to that of the SoundStation Premier. SoundStation2 also provides a 50% increase in microphone pick up over the original SoundStation and adds great new features. A backlit LCD provides important call information and supports worldwide Caller ID. In addition, a 2.5 mm headset jack lets users connect to other communication devices, such as mobile phones. The user interface of SoundStation2 supports seven different languages: English, German, French, Italian, Spanish, Portuguese and Norwegian. User documentation is supplied in the above languages along with Japanese and Korean, as well as Traditional and Simplified Chinese.
What are the differences between Polycom SoundStation 2 and the original Polycom SoundStation?
The new Polycom SoundStation2 delivers high quality voice, similar to that of a Polycom SoundStation Premier, plus a 50% greater microphone pickup and sensitivity. With the new Polycom SoundStation2 you can speak naturally 10 feet away from a microphone and still be heard clearly. Polycom SoundStation2 incorporates a graphical backlit LCD that shows call progress, call duration, Caller ID, a 25 entry address book, and a speed dial button. SoundStation 2 also have a 2.5 mm headset jack for cell phone use.
Can I use Polycom SoundStation2 with my Cell Phone?
Yes, the Polycom SoundStation2 has a standard 2.5mm headset jack.  If you like to use a smart phone such as an Apple iPhone, there is a Polycom Soundstation 3.5mm cable available.  with this cable, you can use your iPhone as the communication device for the conference call, say if you're traveling or don't have a phone line nearby.
What is the warranty for Polycom SoundStation 2?
Standard warranty is One year.
Is the Polycom SoundStation2 software upgradeable in the field?
Polyocm SoundStation2 software (firmware) is not user upgrade able.
If I buy the Polycom SoundStation2 for an analog line, how do I upgrade to IP at a later date?
Polycom SoundStation2 is a analog phone. To use it on IP telephone systems, the appropriate analog terminal adapter will have to be purchased the new Polycom Soundstation Duo Dual Mode Conference Phone (IP, analog)
Does Polycom SoundStation 2 work with a digital PBX?
SoundStation2 is an analog conference phone and can be attached to a digital PBX (enterprise phone system) via an analog connection from a PBX analog port.
Can I attach Polycom SoundStation2 to my digital PBX using the Konexx Konference adapter?
Yes.
What kind of Caller ID does Polycom SoundStation2 support? Will it work with my PBX?
Polycom SoundStation2 supports Caller ID standards allowing this feature to be used worldwide. The standards supported include Bellcore Standard Type I, ETSI, DTMF and BT. Caller ID may require activation by your local telephone company for a small monthly service fee. Due to the diversity of Caller ID standards, some features may not be available in all areas. In addition, the quality of the telephone line connection may affect Caller ID functionality. Some PBXs use proprietary Caller ID protocols, so only the telephones manufactured by the PBX manufacturer are able to decipher these proprietary signaling schemes. Therefore, the Caller ID feature on SoundStation2 may not work in all PBX environments.
Does Polycom SoundStation2 have independent a connections for external audio and inputs and outputs?
Polycom SoundStation2 has an audio port that can be configured via the user interface to operate with wireless microphones, recorders or other "Line-Out" audio devices.
Does Polycom sell auxiliary audio input and output accessories for the SoundStation2 system?
No, Polycom does not sell these accessories.
Can I use speaker system to use with SoundStation2? Can I route SoundStation2 through my PA system?
The "Line-out" mode of SoundStation2 may be able to drive an external speaker or PA system.