Today's enterprises and corporate offices besides using their VoIP are using soft phone applications and one of the best known and with long time reputation is Skype for Business which was launched back on 2015 by Microsoft, allowing professionals to make video conference calls with up to 250 people, chat and voice calls from their offices and/or their own home!
Skype for Business had been an amazing tool for these professionals and Microsoft took a bigger step by introducing Microsoft Teams, which is not just a new version of Skype for Business, but a totally new platform which integrates the versatility of Skype for Business with the ability to add third-party applications, integration of Microsoft Office and the diversity of being available in 18 languages. Being all this is one of the main points of why Microsoft is now pushing more than ever their new cloud system.
With these cloud-based applications, there are going to be some requirements among other for speaker phones, headsets and/or video cameras, and we will review the best ones in today's market. Some of these options will be on corded style and others will be on wireless, depending on space and location giving you a wider fan of options to look.
Jabra EVOLVE 20 MS Stereo USB Headset for MS Lync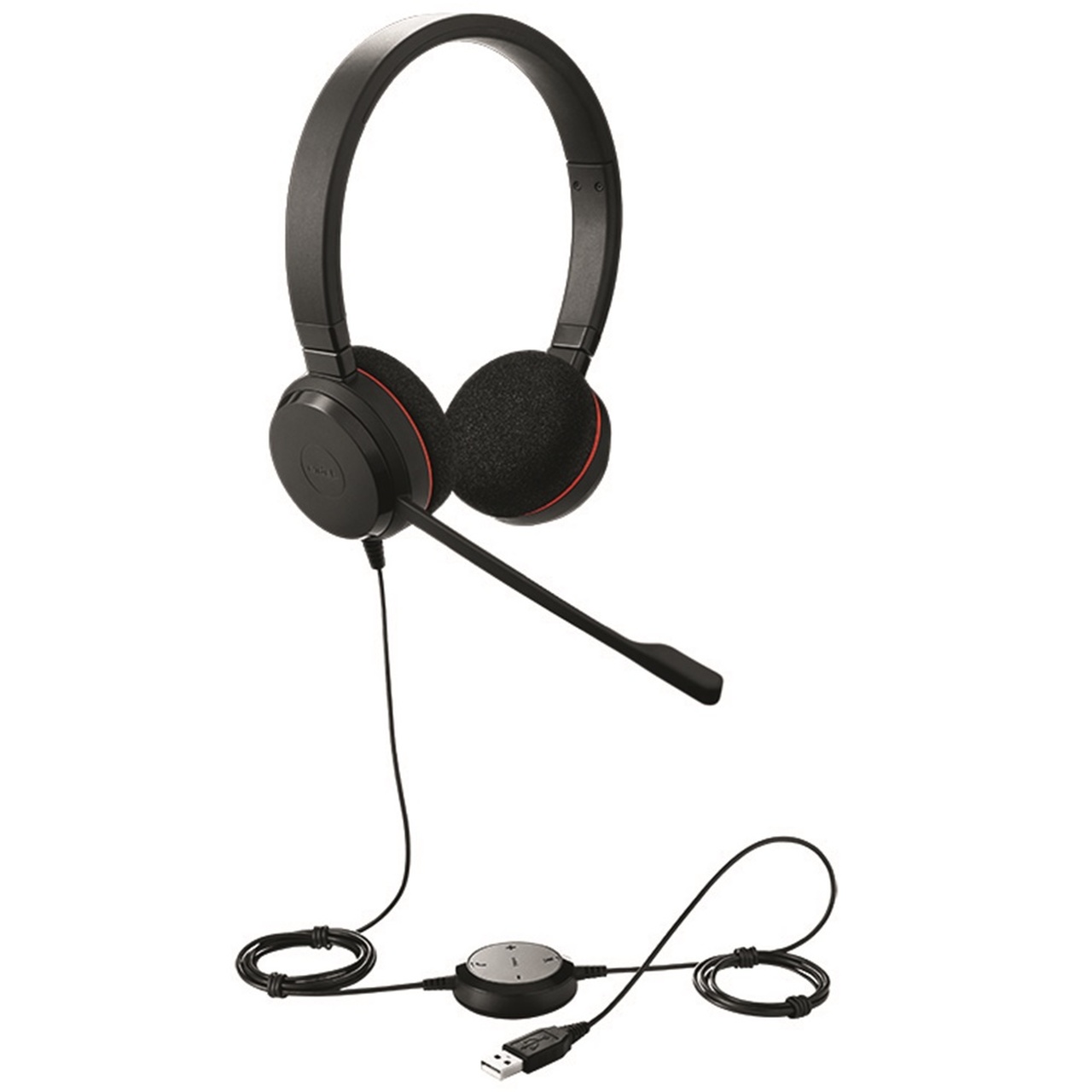 This is the entry level corded headset , from respectable Jabra covering both ears giving the user the best sound quality and with Jabra's Noise canceling microphone, control unit with volume controls and Plug and Play installation, making it a really easy to use headset on an affordable price, order yours HERE.
Jabra EVOLVE 30 II MS Stereo USB Headset for MS Skype w/3.5mm
Climbing up we have the Jabra Evolve 30 II , similar to the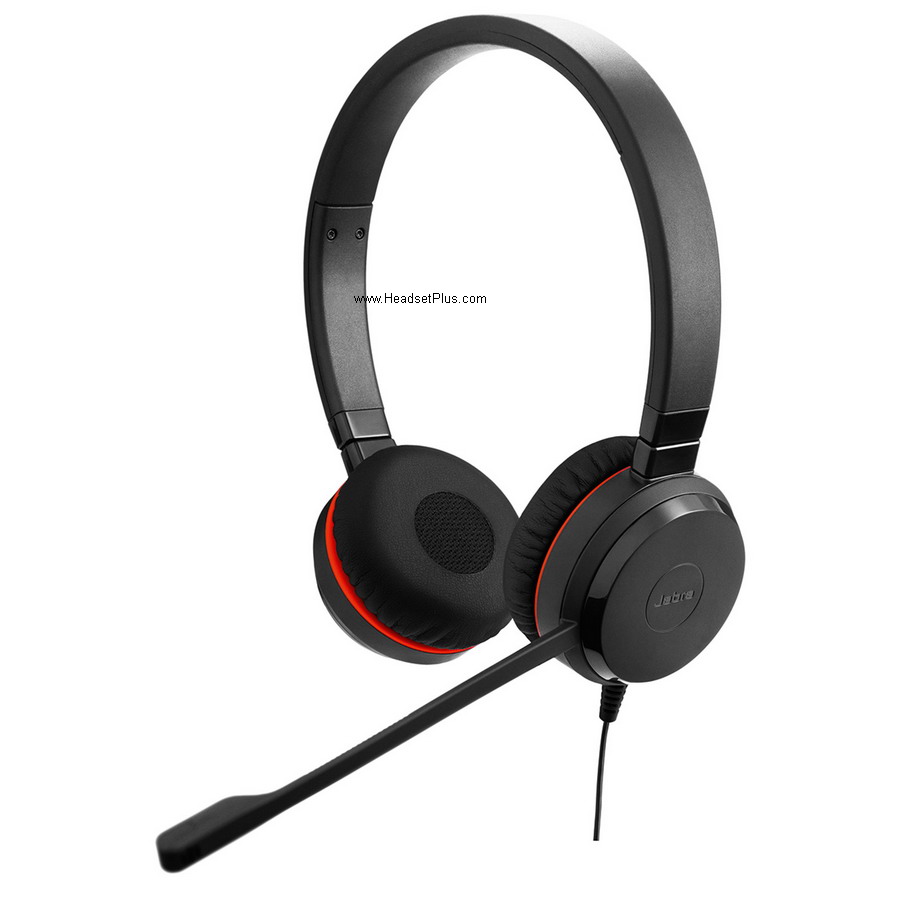 younger sibling , but with main changes like leatherette ear cushions , and with the ability to be used in virtually any smart phone with a 3.5mm jack, thanks to its USB adapter with built in call control keys with LED indicators, making it a nice option for a medium budget corded style headset.
Jabra Evolve2 30 USB-A Microsoft Teams Mono Corded PC Headset
One of the new additions from Jabra in a corded headsets is the new for the year Evolve2 30, this model is an upscale model from the previous mentioned, which still can be found in Mono and Stereo, with smart microphones that can block the users environment up to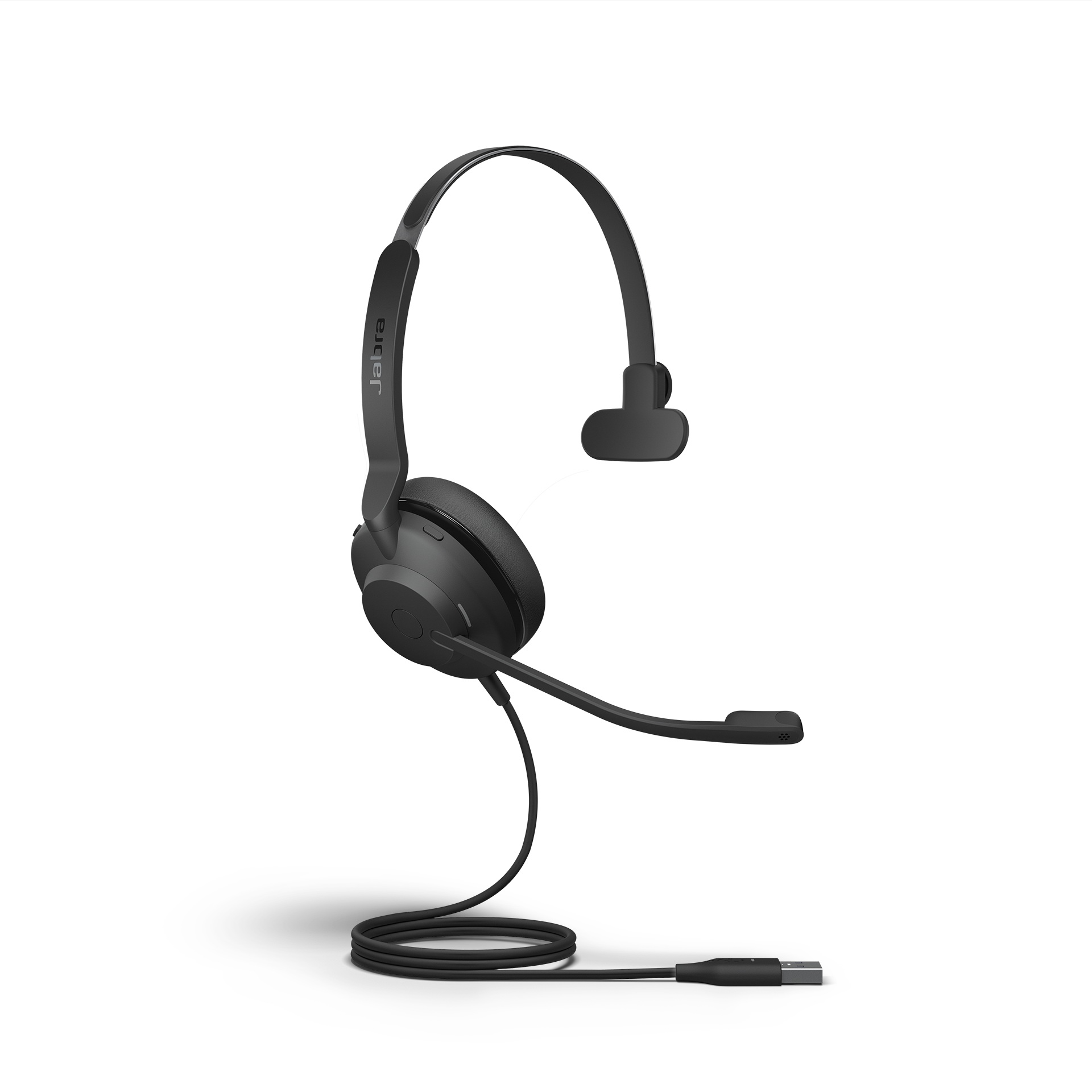 60%, the Evolve2 30 headset now has the volume controls built into the side of the headset, which allows you to modulate volume, mute mic and answer/end calls/hold calls depending in the application used in a little more easy and intuitive way than before. The ear cups now come with memory foam which is a nice touch for an entry level headset and for people that use it all day a great appreciation. Built in buys light in one side of the headset that allows you to let people know when in a call.
Jabra Evolve2 40 MS Mono USB-A Wire Headset, Microsoft Teams
Coming next we have now the new Evolve2 40 corded headset, this unit now comes in more variations than the younger sibling. Now we have this one in Mono USB-A, Stereo USB-A, Mono USB-C and Stereo USB-C,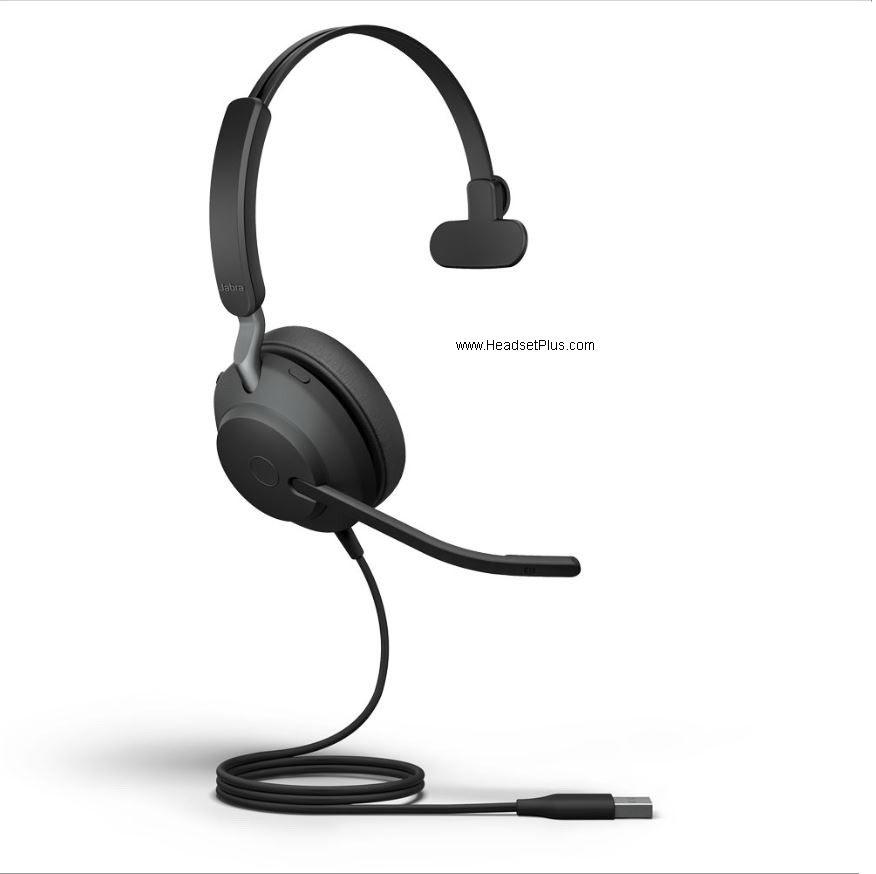 now we have one additional microphone allowing the headset to modulate the volume in the ear cup to make it the best sound quality for the user. The built in busy light is now found in both sides of the headset if stereo and brighter , thanks to the additional LEDs and with a new feature that allows you to mute the microphone by bringing the microphone boom up, no need to use the mute key or the keyboard, pretty useful when working from home. The Evolve2 40 offers a nice bigger Ear Cups of 40 millimeters with exclusive design for left and right ear, giving you the best sound quality in an anatomic and comfortable headset. Volume controls and answer/end calls controls into the headset, avoiding having the volume control in an odd position in the cable, the Evolve2 40 has motion sensors that can detect when the headset is worn, making it a nice option for when to take a quick call or jump into a last minute meeting.
Jabra Biz 2300 USB Microsoft Lync Mono Noise Canceling Headset
We have now the Jabra Biz 2300 being this a more long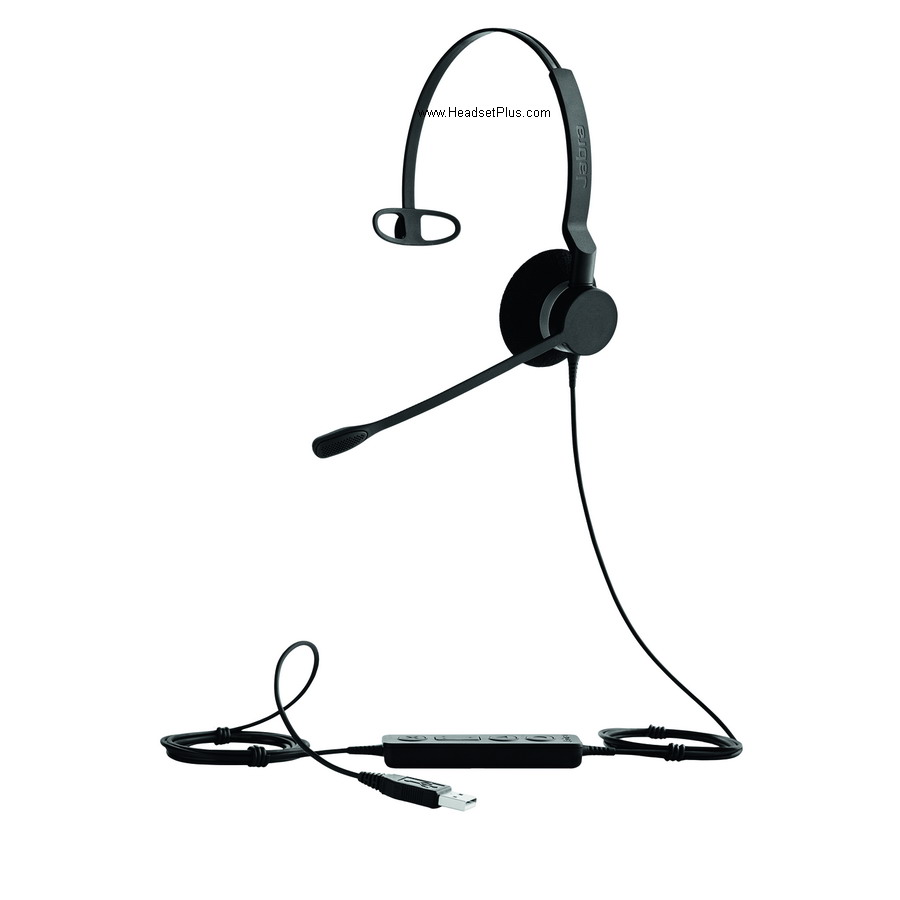 lasting headset and on professional grade, thanks to its Kevlar made cables and soft, washable foam ear cushions covering one ear, with an incredible weight of just 49 grams, making it a nice option for professionals that have to wear a headset on all day. Volume controls with mute, that allows you to mute the microphone directly from the device.
Jabra Biz 2400 II Mono MS 3-in-1 USB Computer Headset, MS Teams
The Biz 2400 II is the second generation of the Biz 2400, well known for its reputation among call center users, this headset comes in a convertible 3-in1 style,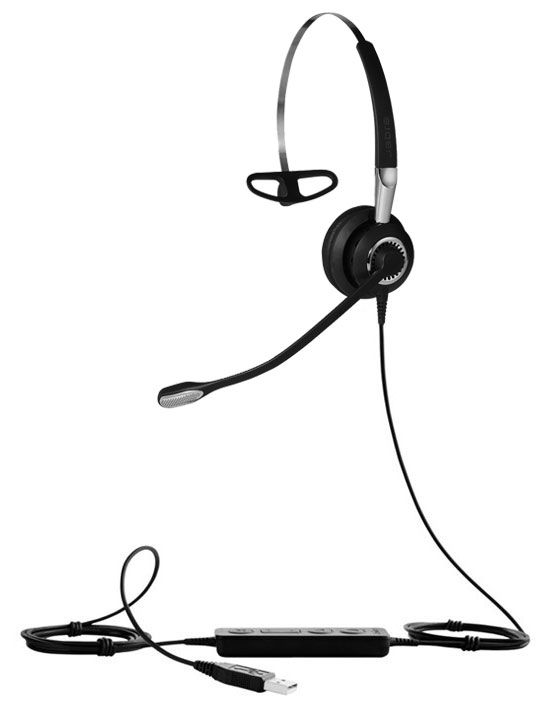 so can be used over the head with a headband, over the ear with an ear hook or behind the neck with the neckband, all this wearing styles included with the headset, making it a good solution for people looking for a headset that offers versatility in wearing style. With noise canceling microphone from Jabra, leatherette ear cushions and Kevlar reinforcement in the wiring and headset, helping it to be a lighter and long lasting unit. Programmable buttons from the computer by the user, among functions to be programmed can be tasks as "answer mobile call" or "speak mute". PC and Mac compatible.
Plantronics Blackwire 5220 USB, 3.5mm Headset, MS Skype Cert
From Plantronics, we have the Blackwire 5220, a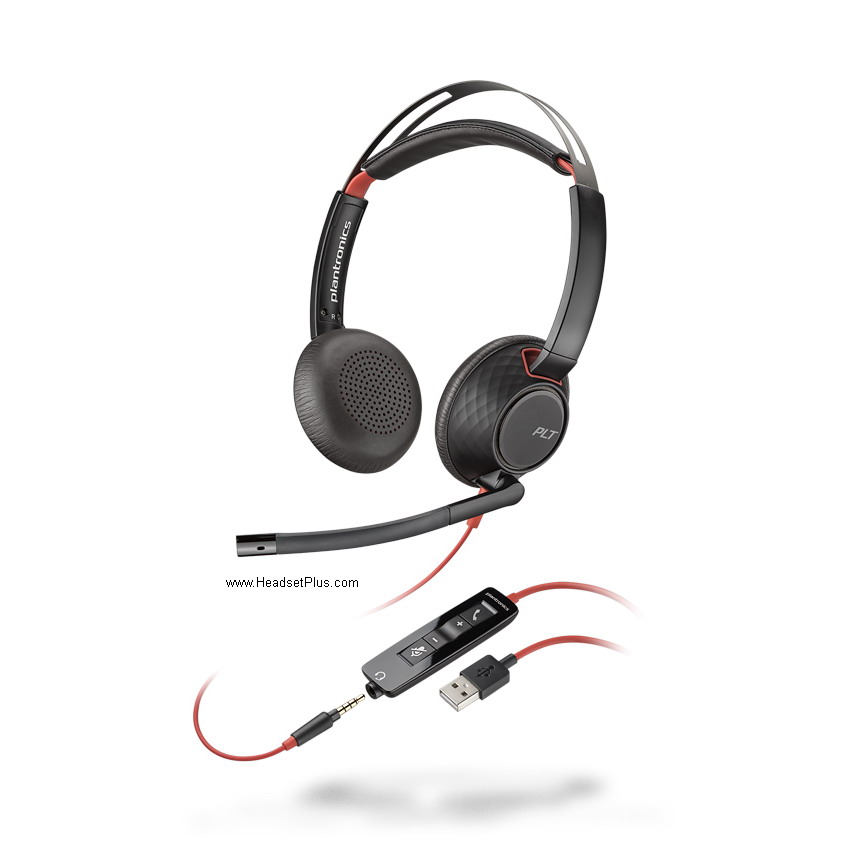 corded headset compatible with any computer thanks to its USB connector and virtually any smart phone or MP3 player with a 3.5mm jack, covering both ears , giving the best sound quality on stereo with leatherette ear cushions, providing extremely comfort to the user. One of the few headsets available in the market that are Telecoil hearing aid compatible, being a nice option for people looking for a corded headset for users with hearing issues, order yours HERE.
Plantronics Blackwire 7225 USB Stereo Corded Headset, Black
Plantronics gives us the 7225 USB Stereo Corded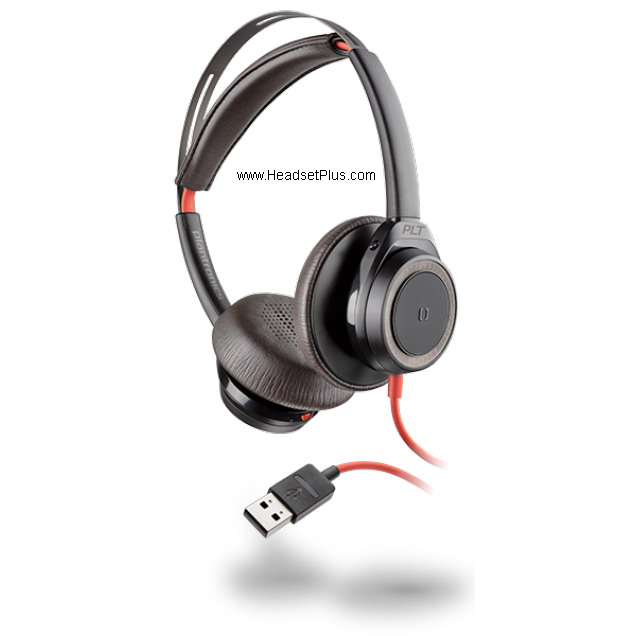 headset, a big step up in technology. Corded USB with busy light in the USB port, with Active Noise Canceling, and Telecoil Hearing Aid Compatible, gives this headset an incredible advantage. The 7225 is a boom-less microphone design headset with 4 built in microphones into the ear cups, built in controls into the headset that lets you answer/end calls and even play/pause tracks and control the volume on the headset, making it a nice option for a USB corded headset.
Sennheiser SC 30 USB ML Headset, Microsoft Skype Certified
Sennheiser gives us this affordable option with its SC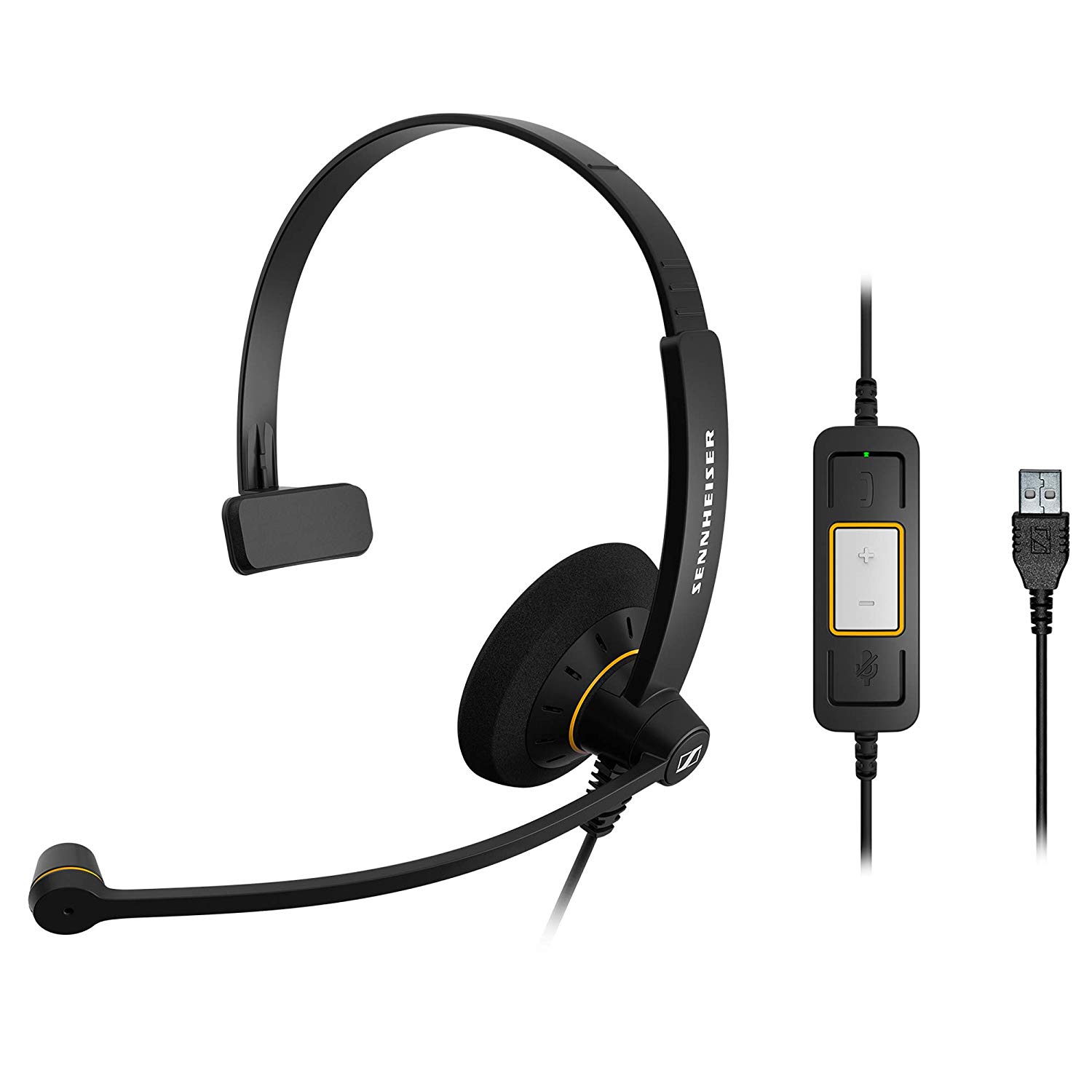 30 ML, a corded USB headset covering one ear with HD quality sound, ActivGard present, which protects the user from acoustic shock loud noise spikes, and with a 2 year warranty, making it a nice entry level USB corded headset. Noise canceling microphone built into the bendable boom arm for multi adjustments.
Sennheiser SC 60 USB ML PC Headset Microsoft Skype Certified
The SC 60 comes in courtesy of Sennheiser, with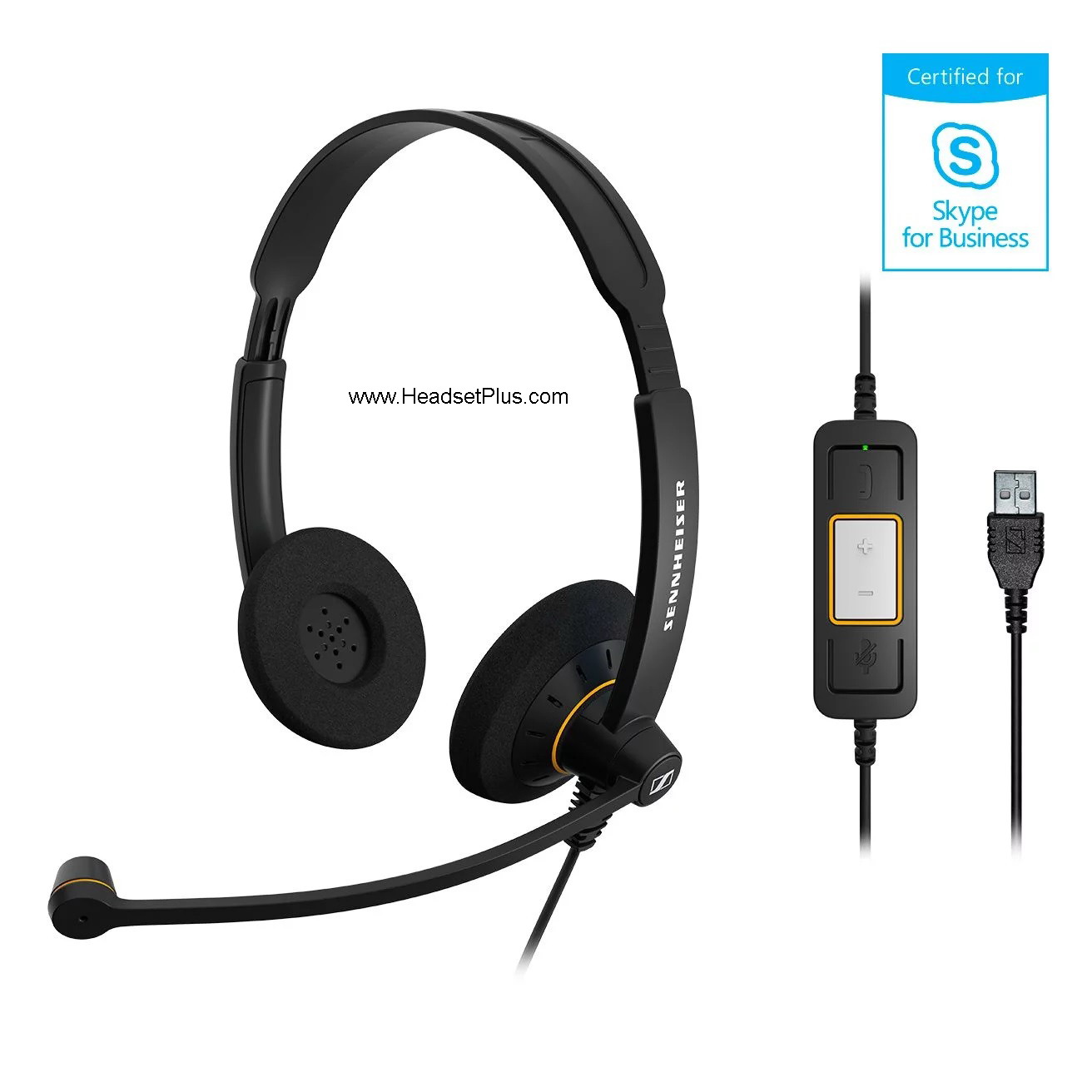 a respectable Noise Canceling microphone, covering both ear in stereo with built in ActiveGard technology from Sennheiser and large foam ear cushions. The most interesting part besides the bendable boom arm in this headset is the really accessible price point of this, making it a serious contender in the market.
Jabra Pro 930 MS USB Wireless Headset for Microsoft Lync/OC
Jabra gives us the Jabra Pro 930 which allows you to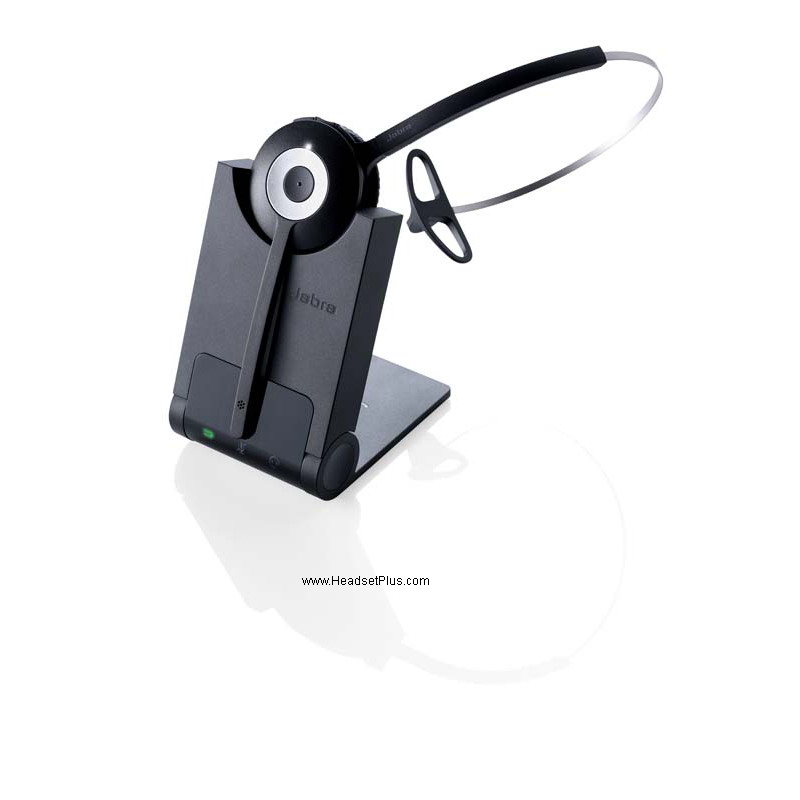 use it with your computer and virtually any desk phone in the market, beign wireless gives the user a little more of freedom on movement without the compromise of loosing signal thanks to its DECT wireless technology that gives a range of 325 ft, Jabra's respectable Noise Canceling microphone is built in the arm boom. Order yours HERE.
Jabra EVOLVE 65T MS Stereo USB Bluetooth Earbuds W/Link 370 MS
Jabra offers the super compact size EVOLVE 65T,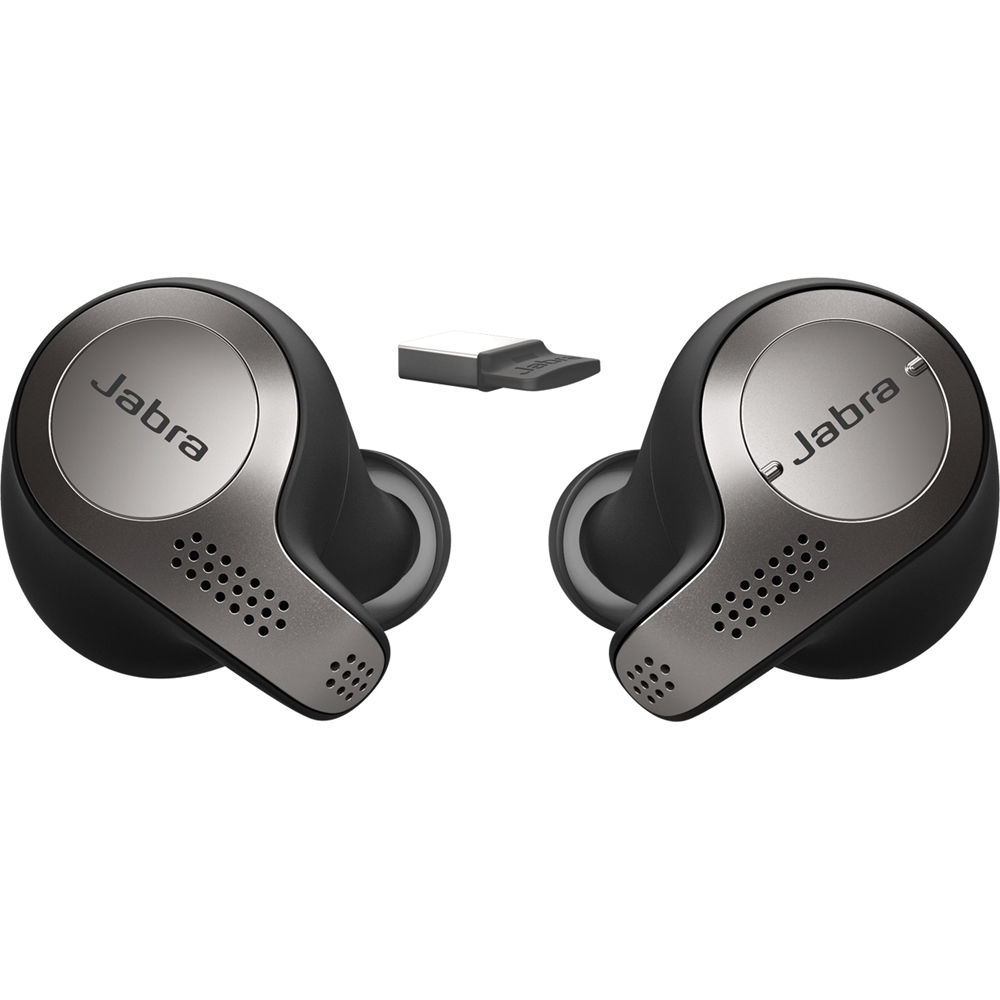 this earbuds offers the best sound quality compatible with Skype for Business, compatible with any computer using the Link 370 and any smart phone by Bluetooth, a nice feature of the EVOLVE 65T is the ability of pairing 2 devices simultaneously and the HearTrough Technology, that allows you to hear the outside world without taking off your earbuds.
Plantronics Savi 8210-M Microsoft Wireless Headset Mono, 8200 <= staff pick
Plantronics offer the Savi 8210-M with leatherette ear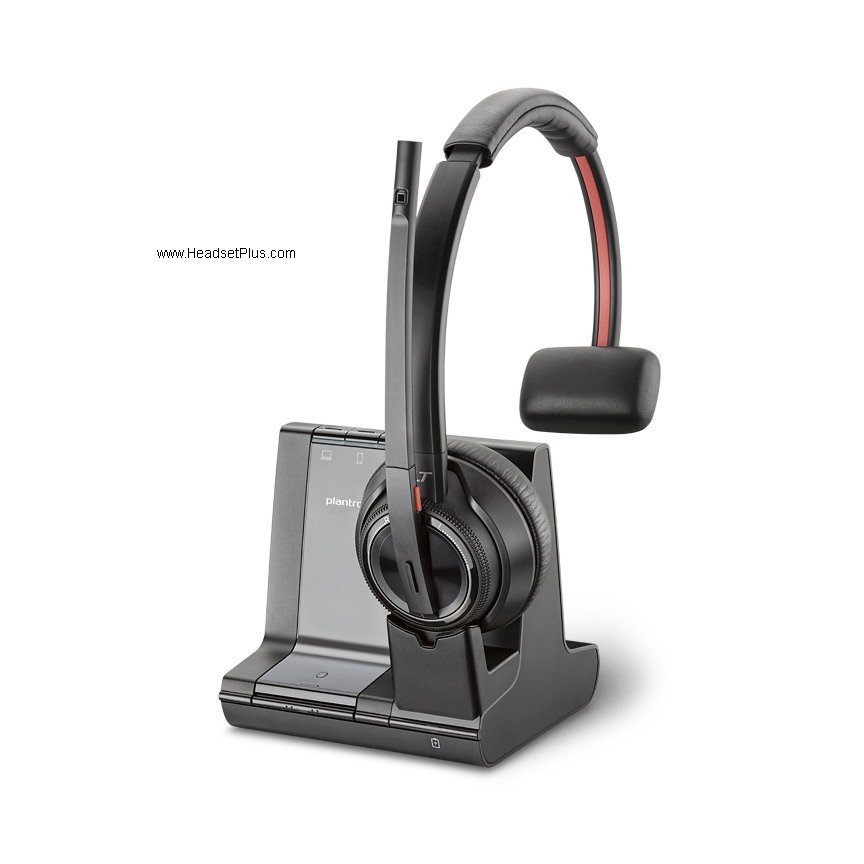 cushion covering one ear, being a Telecoil Hearing Aide Compatible and DECT wireless range of up to 590 ft line of sight, this wireless headset allows you to be used with any desk phone, computer and smart device by Bluetooth built in the base of the headset, Noise Canceling microphone present in the arm boom and answer/end calls keys , volume and mute with easy to use access. One of the best headsets in the market.
Plantronics Voyager 6200 UC Bluetooth Headset (black), Skype Cer
We now have the Plantronics Voyager 6200 earbuds,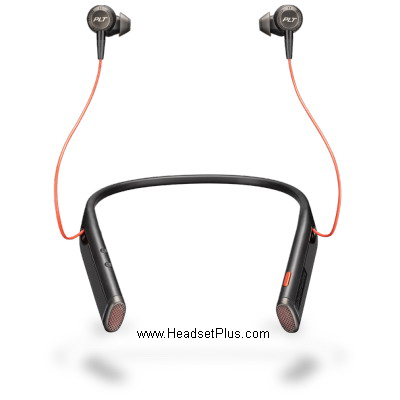 this are one of the best headsets available today, with Active Noise Canceling and with a battery life of 16 hours in listen time, 9 of talk time and 14 days of standby, making it a nice option for road warriors. Charging time of 90 minutes, premium hi-fi stereo sound for music, and vibrating neckband that alerts when an incoming call or alerts from applications making it a nice option for people looking for some compact size earbuds.
Sennheiser D10 D10 USB ML Wireless Headset Skype for Business
The D10 USB ML is the most affordable wireless headset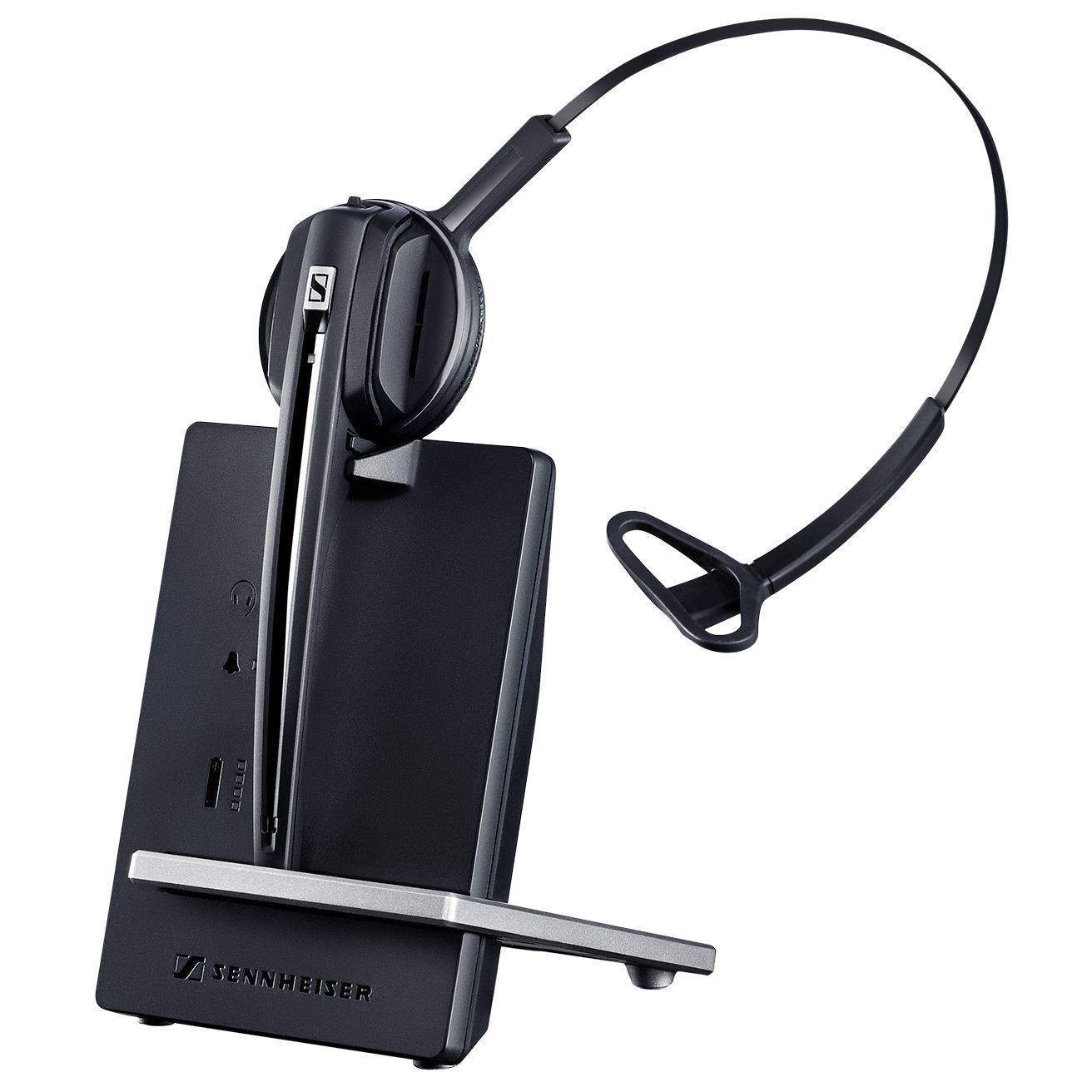 from Sennheiser, this headset cover one ear, letting you to hear the environment while on a call, coming with 2 wearing styles and with DECT wireless frequency with a range of up to 500ft line of sight, with up to 12 hours of talk time when fully charged and Sennheiser ActiveGard technology that protects the user from loud sound spikes. The D10 USB ML allows you to have up to 3 additional users with its conference hot desking feature.
EPO Sennheiser Adapt 660 UC Bluetooth Headset MS Teams Cert
The MB 600 UC Wireless Headset is a boom-less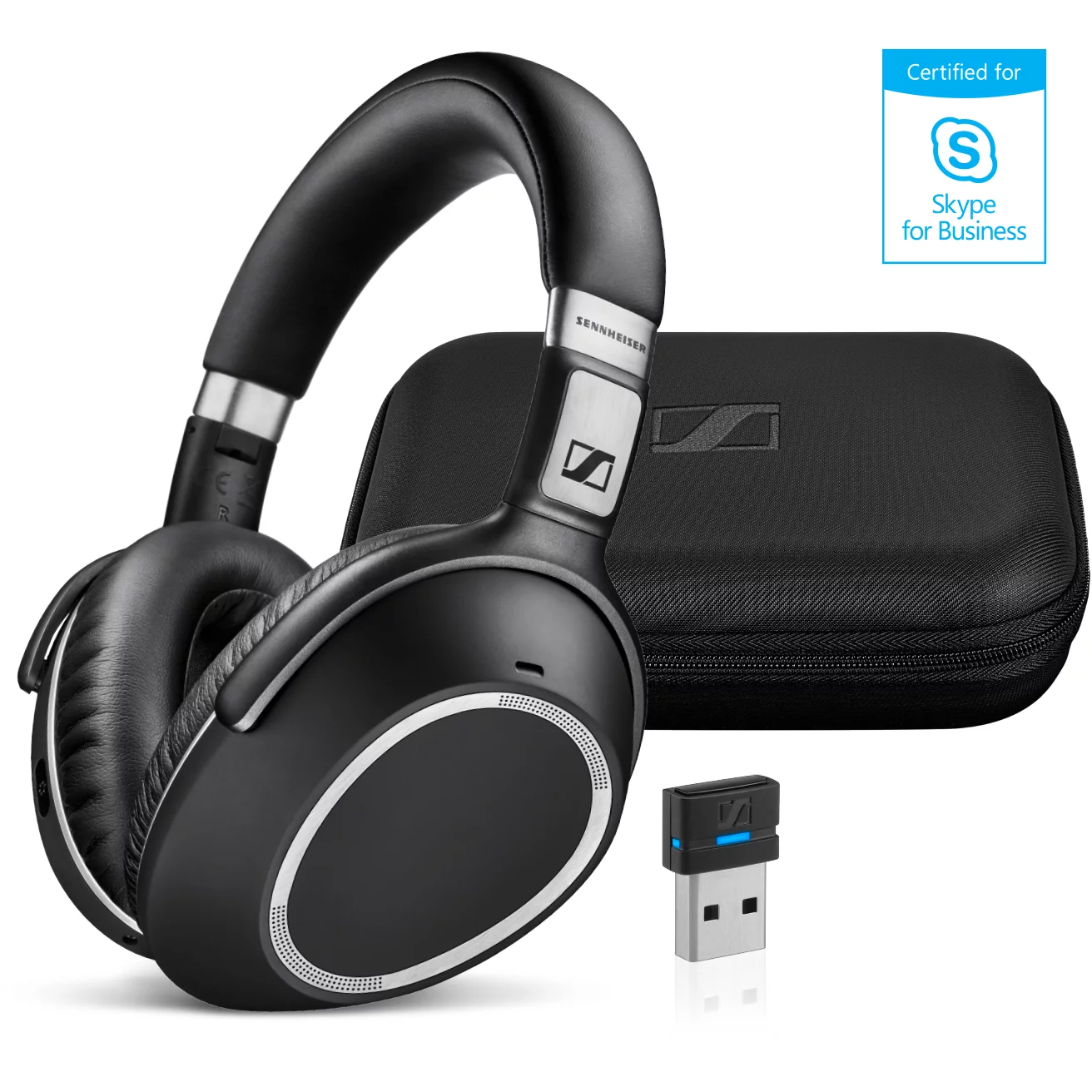 design headset with Active Noise Canceling, comes with the USB dongle for your PC/soft-phone applications, NoiseGard is present in its Active Noise Canceling, which monitors the background environment for noises and adjusts the level of noise reduction to the headset, making it a nice feature, fold able design with hard travel case for easy transportation. Comes with 3.5mm cable for mobile devices if your devices doesn't have built in Bluetooth. Get yours HERE.
See all other Microsoft Teams Certified Headsets HERE