As new companies start up or begin the transition from small to medium or from medium to big size enterprises, the need for more staff and more phone extensions get increased. For the same reason companies are looking to get something affordable, in the case of a new start up company, durable, that at least will survive in the first year while the company builds up its ground, and with good performance, so the new staff can get the best experience at work and the other end customer can get the best customer service experience. In the growing from small to medium and medium to big would be similar cases, but in a bigger amount of units and staff personal.

For same reasons manufacturers are designing new and improved products that can fit all these demands, on of them in this case that we will analyze will be Jabra, with their Jabra Biz 1500 series , which had been designed to be an entry level, affordable, comfortable and long lasting work horse in the headset world. You can always check more specs and order your by clicking here.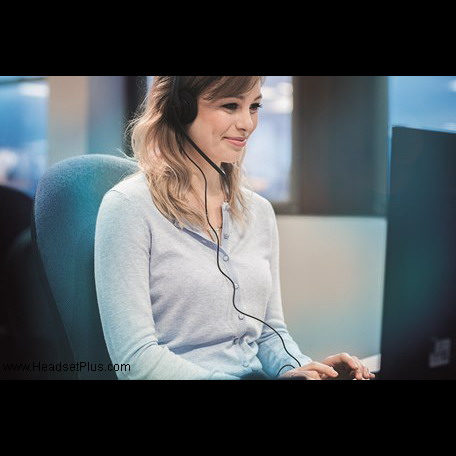 The Jabra Biz 1500 series is a light weight headset, one of the lightest in the market for a corded headset with a weight of just 1.9 oz. , with a built in microphone bendable boom arm that has an incredible 270 degree turn, which makes it a practical to adjust with out breaking. As mentioned before, I like to consider this a s a work horse without breaking the bank, affordable, durable and comfortable are some the attributes that shine by themselves in this headset. Thanks to the foam "heat-away" ear cushions by Jabra, makes it an all day comfort headset. If you are not a big fan of the foam ear cushions, Jabra has you covered with leatherette ear cushions which can easily replace the foam ones, giving you an upscale and less rugged feeling. One interesting feature not found in entry level headsets, same as nice noise canceling microphone, which eliminates the background noise for a crystal clear call at both ends of the line.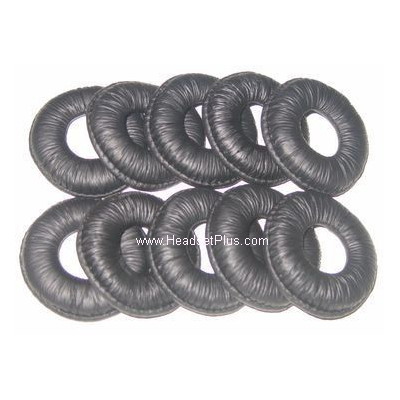 Another nice feature on the Jabra Biz 1500 series is that you can order it either on mono style, which will be covering one ear or duo style, that is highly recommended if the office environment can be a little loud, mainly because it will be covering both ears of the user. You can order the Jabra 1500 Mono here or if you prefer the duo style covering both ears, you can order the Jabra 1500 Duo here. Order these 2 styles only if you are going to replace your existing Jabra headset from your phone.
If you do not have a current headset and want to get something that will work with your desk phone without breaking your bank, I recommend to take a look at the Jabra Biz 1500 Mono Direct Connect Headset. This headset comes with everything you need out of the box to be plugged into your desk phone and be used, just make sure you select the right channel in the smart cord according to your desk phone and you will be more than set. A lot of call centers order this headset as an affordable and long lasting headset for their staff and they are looking for something comfortable covering just one ear. If prefer to cover both ears in the same situation of currently not having a headset, I strongly recommend to take a look to the Jabra Biz 1500 Duo Direct Connect Headset, same features of its counter part in a single ear however with the advantage of the use of it in louder working environments. As mentioned before, the benefit of the Jabra Biz 1500 series is the customization of the same, if not a big fan of foam ear cups, you can replace them with the leatherette ear cups, you can order yours here.

Some call centers are switching over to soft phone applications, which are run in either desktops or laptops, for that reason some companies are looking to get affordable options to be used with their equipment. Jabra Biz 1500 series offers a solution for this kind of cases, where being affordable, practical, reliable and long lasting are the most important points to consider in a headset. Jabra has this covered with the Jabra Biz 1500 Mono USB Computer Headset and the Jabra Biz 1500 Duo USB Computer Headset. This headset is designed to be plugged in to any of the USB ports of the computer and can be used right out of the box, a nice feature is the built-in Volume Control that allows you increase or decrease volume and even mute without having to use your computer. As the QD and Direct Connect counter parts, the USB is being offered with foam ear cups that can be customized at will, same 270 degree boom microphone arm, light weight headset construction and Jabra's Peakstop, that stops any harmful loud sounds before they reach your ears.

If you need any additional information or want to know more about the Jabra Biz 1500 series or additional headsets, do not hesitate to give us a call 877-999-3838