Jabra just released the new Jabra Link 860 amplifer/audio processor, replacing the previous model, Jabra Link 850.  From the outside, it looks virtually identical.  The only difference is that now there is a switch that allows you to change between computer and desk phone.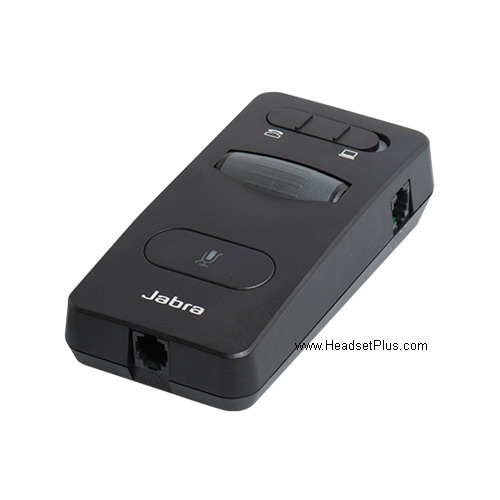 It's shipped with a USB cable as well as a telephone cable.  It's powered by the USB connection, either via your computer or an Jabra AC plug (sold desperately) – this is the only part I don't like –  Jabra didn't provide a power source for the amplifier if a USB connection is not nearby (like a PC).
Additional headset can be added to the Link 860 for training (or listening) purpose, as well as a busy light.   Plantronics' amplifier does not have either of these features.