Plantronics Headset vs, Jabra Headsets head to head Comparisons – Which is Better?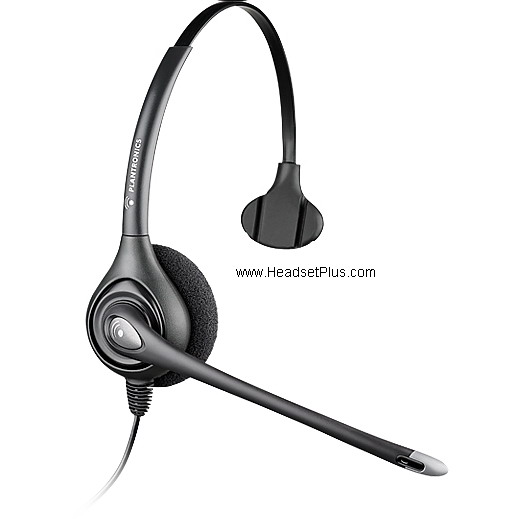 Headsets and amplifiers cost big money for businesses that run call centers. But business sense tells us to look at the long-term future and balance the upfront costs with performance and operator benefits over the life of our equipment.
Better quality headsets are going to outlast their competitors and offer their users features to make the long hours on the telephone more comfortable. Quality headsets are more durable and require fewer repairs over their in-use life. Compare this to how the cheaper options perform over the term of their lives.
But there is not a lot of information that gives call center operators a benchmark to measure their headset options against. In the past, they had to rely on experience and word-of-mouth about different headsets and their performance in the work place. This often resulted in costly mistakes. You can end up purchasing equipment not suited to the needs of your business and your staff.
Not so any more. Plantronics has carried out exhaustive comparison tests between their own headsets and those manufactured by Jabra. The results proved that buying Plantronics headsets will meet your business needs and result in overall cost savings. This proves that buying a cheaper headset is not necessarily better.
Measuring Plantronics Headset Tests
Plantronics used their product assurance labs in Santa Cruz, California to compare the differences between the two types of headsets. Where standards are not currently in place for performance headset testing then Plantronics put metrics into place to meet call center business guidelines and requirements. Otherwise, Plantronics tested against recognized industry standards.
All headsets went through seven tests. All tests, processes, and procedures were exactly the same for each and every headset. The intention was to simulate the headsets' normal life in a call center over a four year period. The exception was the electrostatic discharge test which simulated use for a two year period.
The tests the headsets underwent are described under the following headings:
1. Drop Test
2. Cable Flex Test
3. Boom Rotation Test
4. Headset/Handset Switch Cycling Test
5. Volume Control Cycling Test
6. Electrostatic Discharge (ESD) Test
7. Storage/Thermal Shock Test
Drop Test. The drop test compares the durability of the headsets in a simulated environment that matches their use in a typical call center situation. Headsets were dropped from a 60 inch (average height headsets will drop when a user is standing) or 30 inch (average height headsets will drop when a user is sitting) height until there was a failure in the headset; or until it was dropped a total of 72 times. This averages out to dropping a headset18 times a year in four years of use.
Cable Flex Test. The cord that connects the headset to the telephone is a flexible cable. It was tested by flexing it at the boot 400,000 times or until it failed, whichever occurs first. This simulates its normal use with the cable being flexed at the equivalent of 100,000 times a year over four years.
Boom Rotation Test. During the boom rotation test the headset boom is turned 40,000 times or until it fails, whichever occurs first. This simulates its natural use of about 10,000 rotations a year by the user.
Headset/Handset Switch Cycling Test. The switch for the headset/handset is operated 200,000 times or until there is a failure; whichever occurs first. This simulates the switch being used 50,000 times a year by a user over four years.
Volume Control Cycling Test. The volume control knob on the headset is rotated fully 20,000 times or until there is a failure; whichever occurs first. This simulates the use of the volume control knob 5,000 times in a year over a four year test period.
Electrostatic Discharge (ESD) Test. The ESD test was carried out in accordance with the European Union standard EN55024 (1998). Electrical volts of about 8 kV were sent into the headset 20 times or until there is a failure; whichever occurs first. This simulates 10 ESD strikes in a year over two years.
Storage/Thermal Shock Test. The storage/thermal shock test simulates temperature fluctuations and extremes during delivery. After being subjected to a number of temperature cycles varying from -20 °F to 150 °F and being stored at 90 °F in 90% humidity; all headsets are tested for performance. This is the Bellcore GR-314-CORE standard. Four headset/amplifiers (two form each manufacturer) were tested to look at how the two direct competitors fared against each other. Plantronics and Jabra are two of the most popular choices for call centers.
Test Findings:

Both the Jabra and Plantronics headset performance were comparable with each other on the following tests:
headset/handset switch cycling
volume control cycling
cable flex tests
Please note: two out of the four Jabra headset models failed the cable flex test at the 400,000 threshold where the other six models passed. For full results, see Appendix A.
The tests proved there were significant differences between the Plantronics and the Jabra (GN Netcom) headsets in the following four tests:
Drop test
Boom rotation
ESD
Storage/thermal shock
Drop Test. A failure in the drop test is when a headset ceases to work or it is so damaged the call center would not be able to reassemble or fix the product. Both Plantronics models and the GN8000-Profile model passed the drop test as defined above. The GN8000-ADP II had a drop per failure of 18.
Boom Rotation Test. A failure in the boom rotation test is defined as a significant difference in the way the boom works such as a noise not previously evident, and intermittent and static functions. Seven out of eight Plantronics H101N with M22 headsets and the Plantronics H181N & M22 passed the boom rotational test 40,000 cycles as defined above. The Jabra headset that failed the drop test, GN8000-ADP II model also passed the test. The Jabra model that passed the drop test had failures. The GN8000 failed twice around 20,000 rotations and again just below 27,000 rotations.
Electrostatic Discharge Test. This test measures the headset's ability to withstand electrostatic shock in line with the European Union standard EN55024 of 10 shocks a year. This is typical for all headset use and the Jabra headsets all failed at the 15 electrostatic shock mark. All Plantronics headsets functioned normally after receiving 20 shocks which is the equivalent to two years use in the work place.
Storage/Thermal Shock Test. A failure in the storage/thermal shock test is defined as the headset no longer functions after the test is completed. This test measures a headset's capability to stand up to temperature and humidity extremes when being transported to wholesale and retail outlets. Because the product should only be shipped once or twice in a four year period this test measures shipping on a single cycle. There are four stages:
First, the temperature is set to -20 °F and the headsets are stored for six hours then for a further six hours at 150 °F.
Second, the temperature is returned to -20 °F and the headsets are left there for two hours and then for a further two hours at 150 °F.
Third, this stage is a repeat of Stage 2.
Fourth, the headsets are stored in a controlled environment set at 90 °F with 90 % humidity for six hours.
Is Cheaper Better After All?
Plantronics found from their tests carried out under controlled conditions, that there is much more to consider than the initial upfront cost. It is important to look at purchasing headsets as a long-term investment and calculate the cost over that time.
The tests clearly showed that Plantronics headsets outperformed its competitor. Plantronics headsets had fewer failures and broke less often than the competitors they were tested against.
Fewer failures mean call center businesses and high volume users enjoy:
higher productivity
less requirement to have replacement headsets on hand
less time and cost spent managing broken items
Some of the benefits a durable Plantronics headset delivers to the bottom line of your business include:
Less replacement headsets on hand means less time and money spent in keeping them secure.
Less spare parts are needed to keep your operators servicing your customers.
Less storage space is needed to store spare headsets and accessories.
Fewer failures mean your operators have more up-time and data entry accuracy.
Time savings in replacing broken headsets and accessories – retrieving new ones from storage; getting approval for replacements ones; ordering and receiving new headsets and accessories.
Cost savings in returning your equipment to the seller for repairs and servicing.
No matter who you are, or how many headsets you use, saving time and money to service our customers is a win win situation for everyone. After all – customer service is all a part of your next sale.