Making the Right Choice Between Direct Connect and Amplified Headset.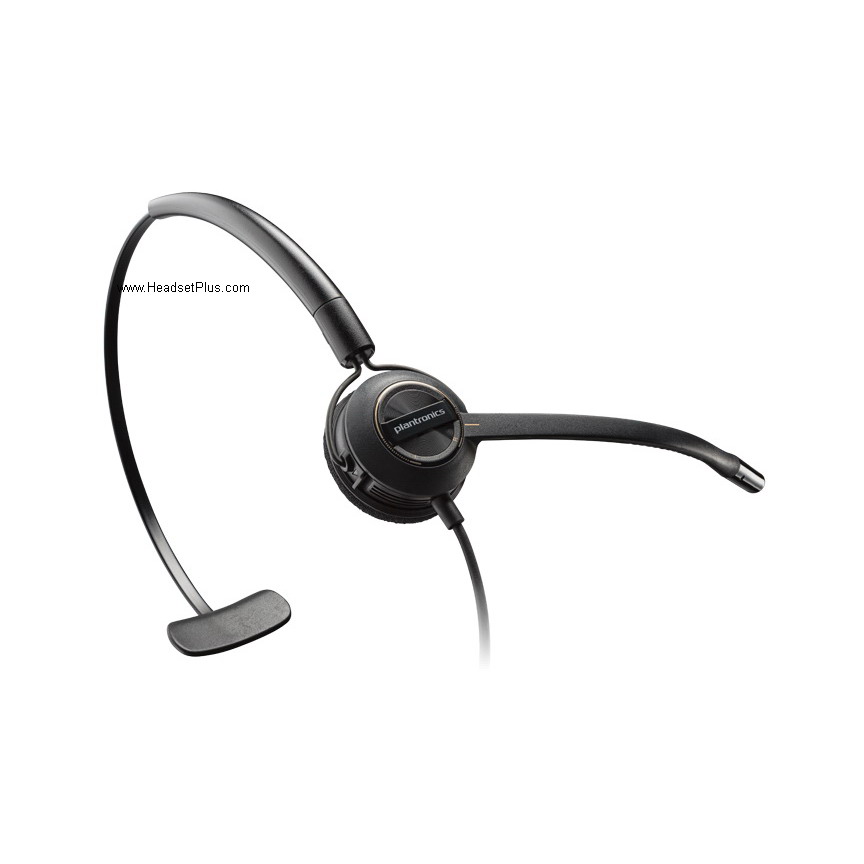 Do you require headsets for your office staff? Do you wonder which headset choice is the best for your business? If you are using an ACD or telephone system the choice is between a direct connect headset or one that amplifies the sound. What you choose will depend on the requirements for your operators and, balancing the cost.
Does call quality make it difficult for your operators to work quickly and efficiently? Some things to consider when choosing the type of headset that best suits your staff include:
What type of environment will the headset be used in – a call center or noisy environment?

What types of calls will be coming into your business – landlines, cell phones and conference calls?

Do you need your operators to minimize their call times with greater accuracy?

Do you want to optimize your worker's performance by providing the best quality equipment available?
Connecting Directly (like Plantronics P-series, Plantronics Cisco Headsets)
A direct connect headset connects straight into the telephone. The volume on these headsets is adjusted using the telephone's volume controls. Whereas, good quality sound amplifying headsets have superior performance and safety built into them.
Amplifying Headsets
These headsets plug in to amplifiers connected to your telephone system to control the audio quality and sound levels of all your calls. Newer telephones have headset ports built in so may not need an amplifier. But, Plantronics M22 Amplifier provides much more than simple volume control. Their headsets can improve your bottom line costs. Improved audio means your staff gives quicker service to your customers and make fewer mistakes. Good clear audio will increase your staff's productivity using features that makes it easier to communicate on the phone.
Plantronics Office Headset Offers you Business Options
Direct connect systems take up less room on a desk and are a cheaper option than the headset and amplifier combination. But just because they are cheaper and take up less space – does it really make them better in the long run?
The Plantronics headset is reliable and delivers superior audio control. Plantronics has a long history of working in the telecommunications industry. It has patented its own sound solutions using wireless and IP technology. . Plantronics is the only company that offers Avaya direct connect answers; and has collaborated with Cisco in designing a direct connect port for their systems.
Plantronics' headsets come in a range of styles to suit the breadth of people's heads. All their headsets have a high level of sound protection built into them for comfort and safety for long shifts working the phones.
Do not be misled by how more and more telephone manufacturers are adding headset ports to their systems. This does not necessarily mean you no longer need an amplifier to improve the audio quality or, that external features are built into the system. Most direct connect ports only offer the user basic audio control, such as turning the volume up or down, which is not good for your staff if they spend long shifts using headsets to service your customers. Plantronics has thought of it all and understands the necessity for headsets to provide more than volume control. The Plantronics Vista M22 is built and designed to give the wearer long-term comfort and options beyond volume control.
So when choosing a suitable headset for your staff and business you should consider the necessity for audio features. After all, you want to protect your staff; but the cost must balance against the increase in production.
Why is Amplified Headset Beneficial?
Offices and call centers are busy and noisy places for your workers and you want to provide them with them best tools possible to work with. While an external amplifier may cost more and take more space on an employee's desk, the long-term benefits will far outweigh these initial up front costs. The return is minimizing staff fatigue so they can better service your customers with less data entry mistakes. Poor sound quality will also cost you time with an operator needing to ask their customer to continually repeat themselves. We all know how much we do not like waiting in telephone queues. Good quality audio will up your staff production and lessen the waiting time for your customers. Actually, a Plantronics amplifier will only add about $0.02 a shift to your shift when you look at the life of an amplifier over 10 years. Often people think the new IP phones do not need an amplifier as they have built-in headset ports. Not so. They are more important than ever with these phones as an amplifier will also help with the latency and echo problems. Often IP phone manufacturers claim their products do have echo mitigation. What a consumer needs to understand this mitigation is for the handset not for a headset. When connecting a headset the amplification still needs to be boosted with the use of an amplifier.
Plantronics delivers the very best with its technology and innovation. Over 40 years relationships have been built with world leading telecommunications companies such as Nortel, Polycom, Avaya and Cisco working together to optimize amplifiers for the telephone systems. Plantronics amplifiers have Clearline technology which provides top quality, service and reliability as well as:
Volume control for users to adjust the headset volume to their preferred level. The technology has a call equalizer which automatically adjusts the volume of the incoming call no matter where it originates from. This maintains an even audio level for the operator.

Echo control. While a telephone system manages and echo that comes through the handset, this does not extend to using a headset. Plantronics amplifiers deliver quality sound on all calls with its advanced echo management system.

Reducing noise on incoming lines so the operator has a quiet line, without static, while waiting for the next call.

Reducing outgoing on the line so your customer does not have to listen to a lot of background noise.

Protecting against loud sounds such as a fax or feedback that reverberates back down the line to the operator. Within milliseconds, the amplifier reduces this noise so there is no need for an operator to manually adjust the volume or take the headset off.
Buying a Plantronics M22 amplifier is an investment in the future of you staff and your company. Plantronics technology is designed for the future so your amplifier will be compatible with you next wideband system.