Office cordless phones have been around for a long time. They provide a way for a secretary or other staff to answer a phone then proceed to locations around an office in order to get information or to prepare files for usage. As a means of communication, the cordless office phone simply cannot be beaten. Choosing an office phone that suits the need of your office isn't as complicated as you would think. Most offices today rely on cordless phones and office conference phones with the best quality as a means of transferring calls to other departments and conducting meetings. It gives workers the freedom to continue working while still on the phone with a client. When choosing a cordless office phone system you have to consider which wireless office phone and wireless office headset is best for you. In order to narrow down the available options, you have to figure out what you need your phone to do for you.
What Features Do I Need?
In an office environment, it's essential to have the best quality wireless headset and phone system that works to allow for freedom of movement throughout the office. Depending on the amount of departments you have, you are going to need more handsets to accommodate your staff. Generally speaking, you don't want multiple departments sharing a single phone, even if they work in close proximity. This can lead to uncomfortable situations and tensions may run high if one department monopolizes the available handset and the other department is left wanting. To maximize productivity by minimizing cost, you should look at options that allows for multiple handsets or for handsets that can be added on the available ones. Another important point to note is the battery talk time. If your staff spends a lot of time making and receiving calls, then it is very likely that a phone with a short battery life will be of little use. Recently, cordless phones have come equipped with Bluetooth connectivity which is perfect to use with the best Bluetooth wireless headset for the office. This is a very useful features and further frees up your staff to operate by allowing them use of their hands while on the phone. All of these factors contribute towards choosing the best cordless phones for your office use.
The following constitute the best office phones currently available for offices: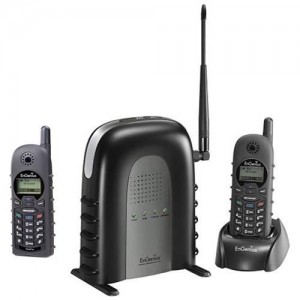 1. EnGenius DuraFon DURAFON1X-VP20
EnGenius has been a leader in the phone industry for quite some time and this phone shows that they have to offer to the commercial and office market. Providing a whopping twelve-floor range within buildings, up to three thousand acres on farmland and as much as two hundred and fifty thousand square feet coverage within a warehouse, the powerful antenna makes for a very useful system that can cover enough area to help you answer calls almost anywhere. This system comes with two DuraFon Handsets, which also can function as two-way radios and be registered with multiple bases. With six hours of talk time and as much as fifty hours on standby, this phone system demonstrates the things that great office phone systems are made of.
EnGenius FreeStyl2 Cordless Phone
Engenius is a name that cordless phone operators have known and loved for years for it's super long range. This is an entry level model and very affordable for the home office or small office market. It can cover 25,000 sq. feet or 10 acres of land or 6 floors of office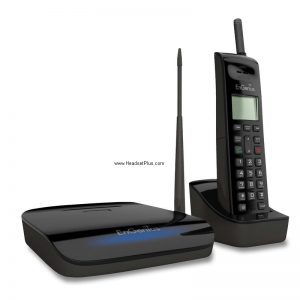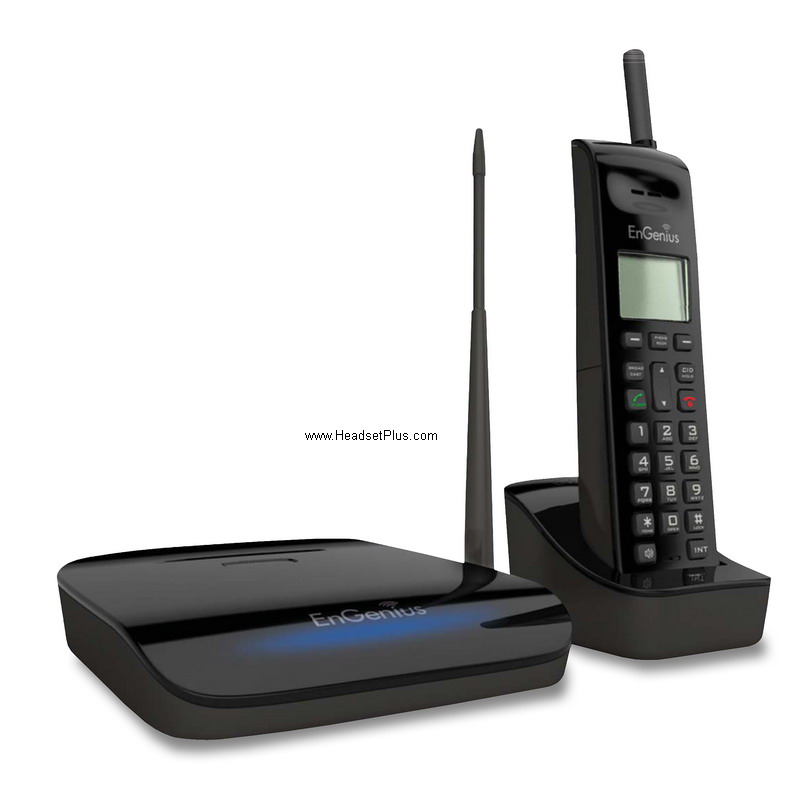 building.  It also has all the features of a desk phone like speaker phone, caller ID, call on hold, mute, etc.  The Engenius Freestyl2 is the perfect phone if you have a large ground to cover such as a large home or business.  In addition it's affordable at the price of only $399 for the base and one handset.
Plantronics has recently come out as one of the major names in wireless communication. The Plantronics CT14 is the newest iteration of their cordless headset phone system, allowing for ease of use through wireless connectivity with the phone base. The CT14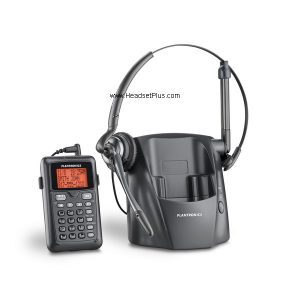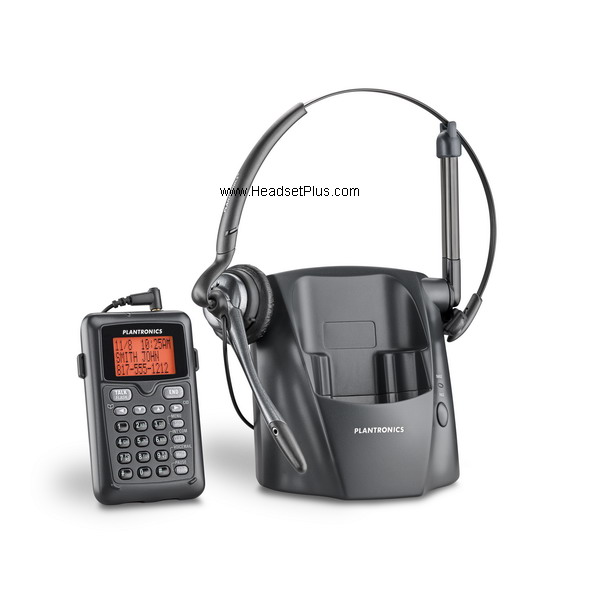 replaces the old CT12 system which has been discontinued. Plantronics CT14 is the perfect wireless headset phone system for either work or home office.  It's also very affordable at only $129.  It has a 300 feet wireless range.  Long 10 hours of talk time when the remote battery is fully charged.  It uses the new 1.9Ghz DECT technology so it does not interfer with Wi-fi internet communication.   The headset is "convertible" so you can wear it over the head or over the ear. very flexible.  It has all the features of a normal phone like caller ID, call waiting, etc.  comfortable belt clip so you can take the keypad anywhere with you in the office or home.
The Engenius Durafon 1x is another entry by EnGenius that is simply remarkable. This long range communication system uses the DuraFon 1X (which also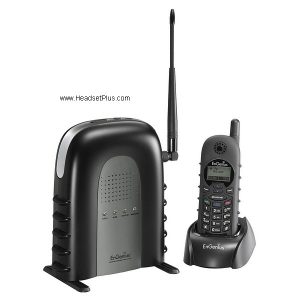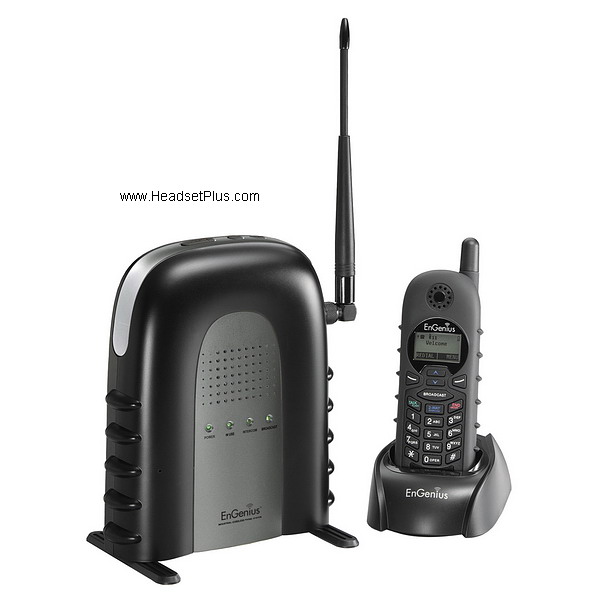 function as push-to-talk walkies talkie systems across a large range). This system is a single system allowing for the connection of up to 8 handsets per base station. The base stations can be increased as needed, and up to eight of them can be cross-connected. creating a simplified network for use over a wide range of area. EnGenius once again pushes the envelope on what is expected from long range office cordless phones. These phones are designed for a wide array of uses both indoor and outdoor, and can suit almost any application.
Corded phone systems are quickly becoming a thing of the past as cordless phones slowly replace them. The added freedom of a cordless phone combined with its ease of use and ability to show up caller ID and display previously saved numbers makes them very handy as they serve as both a phone and an address book at the same time. Multiple tasks being performed by the same piece of hardware along with affordable quality wireless headsets is what birthed the modern smartphone revolution. We can only imagine what incorporating this mindset into the realm of office phones will produce in the near future.