Most modern office environment is quick paced, with numerous competitive demands on your time. This generally means that like never before, you have to depend on multitasking in the work environment to accomplish things on time. The two most basic tasks that are done at the same time are chatting on the telephone via internet voice chat with customer and typing. To be able to effectively multitask in the office, there has been a significant increase in the use of headsets, which permits you to speak with clients or associates on the telephone and keep your hands free to do other tasks. That's why more offices are looking for the top wireless office headsets and the best wireless headsets for customer service to increase productivity and work efficiency.  or the affordable corded office headsets if you're not looking for wireless or on a super tight budget.
Choosing the best quality headsets for your office work is important to improve work productivity and effective client handling. Checkout our Top 5 Most Affordable Quality Office Wireless Headsets:
Jabra Pro 920 Wireless Headset System
The Jabra Pro 920 is a quality entry level office headset designed to work with desktop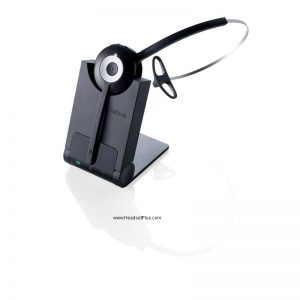 phones. It comes with the Jabra Pro 920 AC/DC Wall Adapter, Jabra Pro 920 earpiece, car cushion, Spare Wireless Headset Charger, over-the-head headband, and the Jabra Pro 920 Ear hook (both styles included).
For only $289.95 you can get crystal clear audio and quality enhancing features that protects hearing by cutting off loud noises. The microphone has a special noise cancelling feature that helps cancel unwanted background noise from your office to ensure quality phone conversation with your clients.
The Jabra Pro 920 Wireless Headset System is made to provide superior office use with up to 325ft office range to increase work productivity, minimal energy consumption with Jabra IntelliPower system, and state of the art encryption between headset and base for a more secure conversation with your clients.
One of its pros is its user-friendly feature as it is very easy to set up with a voice-prompt guide and it is compatible with all leading desk phone systems. It has a perfect sound quality and is capable of Conference up to 4 additional headsets which is very useful for office training and meetings. The only con for Jabra Pro 920 Wireless Headset is that it doesn't have a hold button and an alert for incoming calls. But with its super reasonable price and superior sound quality we will give it a 4.8 out of five start rating.
Poly Voyager 4245 Office Convertible Bluetooth Headset (staff favorite)
The Poly Voyager 4245 Office is one of the newest wireless headset models for the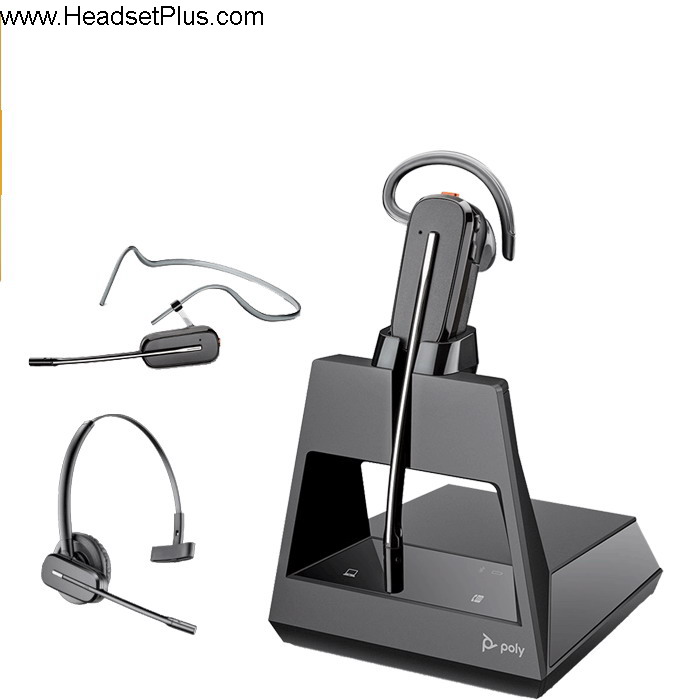 office worker.  It has 3 different wearing styles included as is a truly convertible headset, so the user can switch at will any time.  It has Bluetooth for connecting to your cell phone and you can use it with all desktop telephone.
The Voyager 4245 offers noise canceling microphone well know from Poly in a really compact size, with an easy to use volume and call controls. With a range of up to 300 feet as it is a Bluetooth Class 1 headset. And for the same reason, allows the user to keep using it even out of the office with your cell phone. Being really convenient for people looking to get one solution for all the devices. Considered a "Unlimited Talk Time" headset, as the 4245 comes with an additional charger and additional battery so you can keep using it everywhere. 
It also has multi connectivity technology that allows you to use the same headset the desk phone, computer and a Bluetooth device (such as mobile phone, laptop or tablet).  Ability to make phone calls from several different devices, with one single headset. Further, it's light weight (only 28g), and included the ear hook kit, headband and neckband, so can be worn however the user likes.   
Poly Voyager 4245 Office includes the easy set-up process, lightweight headset weight to guarantee all day use comfort, superior sound quality and its extra value of the extra battery, charger and neckband included.  With its almost perfect technical features and reasonable price we give it 4.9 out of 5 stars. You can also choose from our top picks of the best Jabra headset systems to find the one that suits you best.
Poly Voyager 4245 features and how to video:
Sennheiser D10 II Phone Wireless Headset 
The Sennheiser D10 is an entry level wireless headset that offers affordable price with high end features and quality.  At the price of only $239 and it comes with one year warranty. You will get a perfect lightweight office single ear headset with 2 different wearing styles, a noise-canceling microphone that reduces background noise, and an increased range (500ft)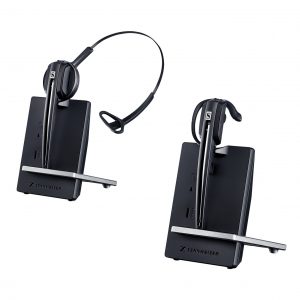 that allows for maximum mobility. The Sennheiser D10 also has one-touch controls for faster office use, energy efficient power management which is very useful for long office and client meetings, and a simple plug-and-talk installation for a comfortable and easy set up.  The Sennheiser D10 Wireless Headset has One-touch call answer, end, volume, and mute, can conference in up to three additional D10 wireless headsets for enhanced collaboration, and it can be Used with Electronic Hook Switch Cable or Handset Lifter to remotely answer/end calls. The only cons with this headset are that it doesn't have a USB and Bluetooth. For its price and great features we give this headset a rating of 4.6 out of 5 stars.
Plantronics Voyager 5200 Office Bluetooth Headset 1-Way Base
The Plantronics Voyager 5200 MS Office Bluetooth Headset 1-Way Base is perfect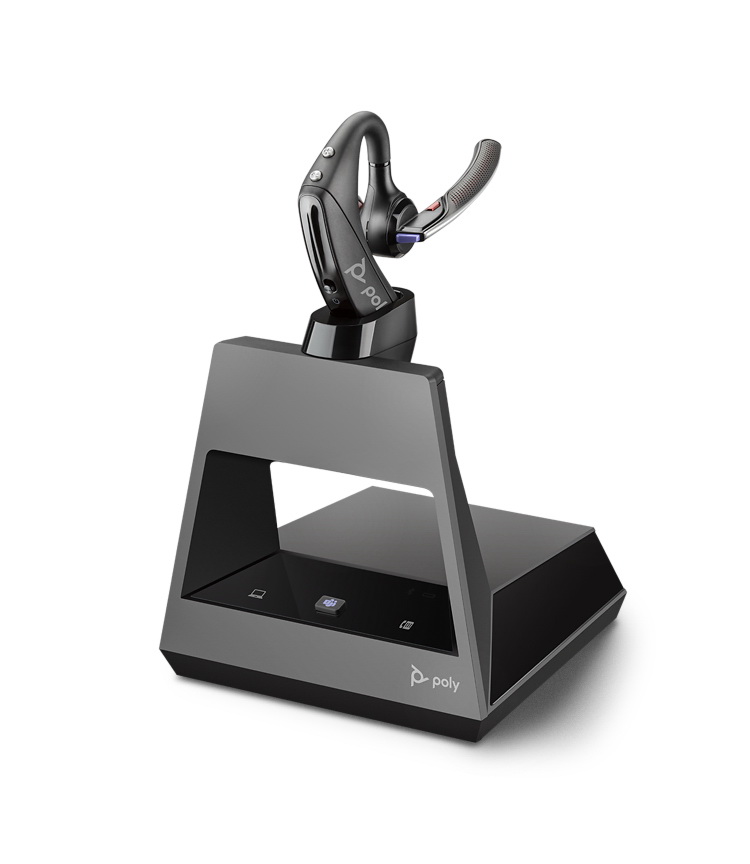 choice for those who want a very light weight and comfortable headset. It's a on-the-ear only wireless headset that gives ultimate mobility and freedom in the work environment. The 5200 Office, allows you to use it with your desk phone and cell phone and any Bluetooth  device, and lets you the flexibility to take it with you down the road and continue using it out of the office.
Key features of this headset includes premium wideband audio quality, One-touch call answer/end, vol +/-, and mute, Wireless Bluetooth Range  of up to 250 feet , Battery time of up to 7 hours talk time, or 9 days on standby, and it can be used with with electronic Hook Switch Cable or Handset Lifter to remotely answer/end calls. For just a price of $279.96 you will get the best quality headset for your office.
A big improvement from the previous model the CS530 Wireless headset, with the convenience now of being Bluetooth and USB compatible at a similar price point as its predecessor. 
Plantronics CS540 Wireless Headset, Convertible (C054, CO54)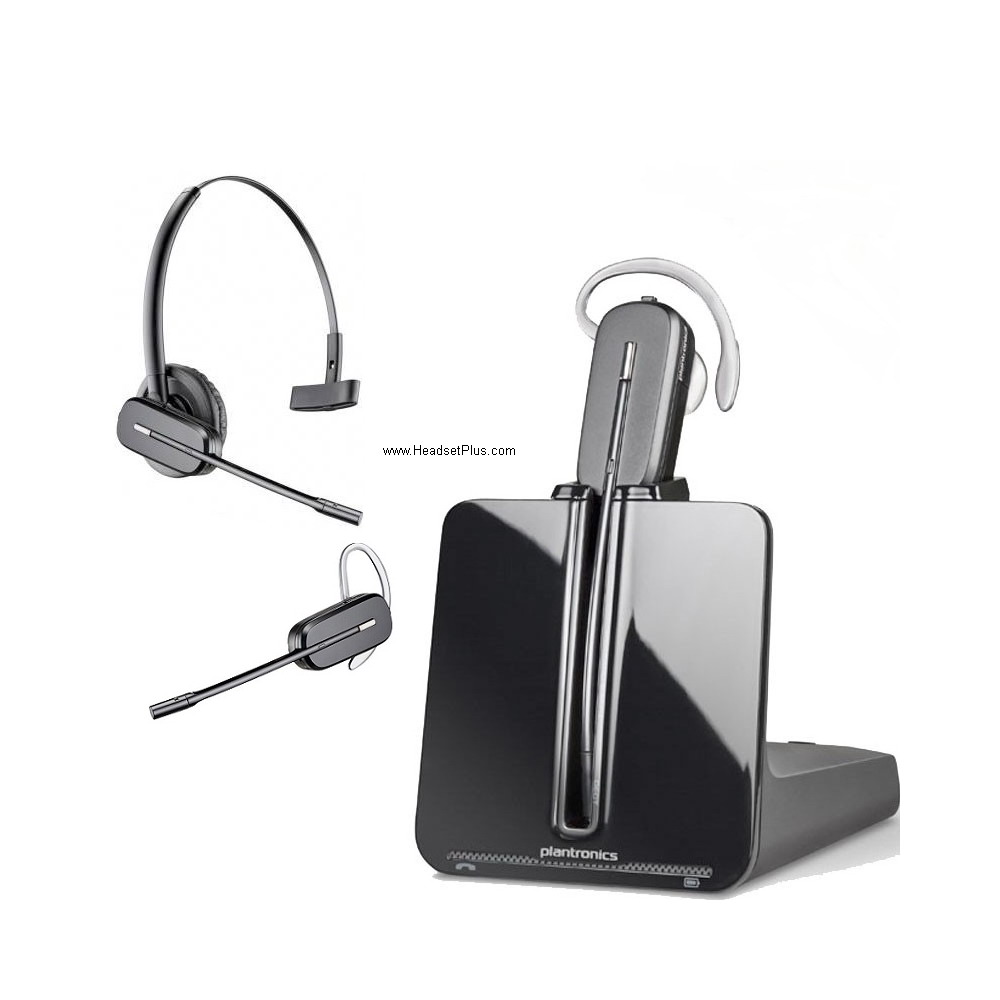 The Plantronics CS540 is one of the top sellers from Plantronics, which has a really well known reputation. The headset gives you the advantage of being a "convertible" style headset, that in another words allows you to wear it over the head, over the ear or behind the neck. This headset offers you a nice range of up to 350 feet thanks to it's DECT connectivity. The noise canceling microphone blocks up to 60% of the background noise, allow the user to be hear while using it. One of the most light weight headsets around with a wight of only 21 grams (0.74 oz), making it one of the first options for people that don't want to have something heaving in their head. One nice option if you want to have a setup of multi users with multi headsets, also known as hot-desking environment, the CS540 allows you do that in a simple way, thanks to its easy subscribe docking, just docking a spare headset into a base, will allow you to subscribe it to the base without the hassle or needing an IT person. Order yours HERE!