The Best Headsets For Office Business Phone 2023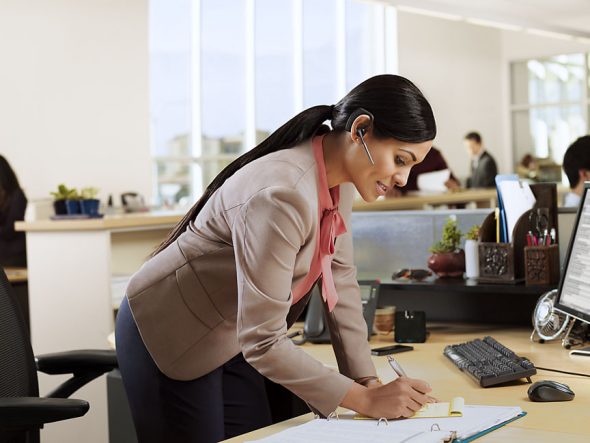 One of the most important devices for any professional or office workers are good headsets for business that provides clear sound and can be used on the go. Many employees throughout the world rely on headsets for their work which is why knowing which headsets for business Phone you should buy is rather important. Picking the right Bluetooth headset for business might seem hard on your own but we're here to make it as easy as possible. We've reviewed all the top headsets for business Phone and singled out the best headsets for business phone based on multiple factors including sound quality, noise cancellation, battery life, range, and comfort.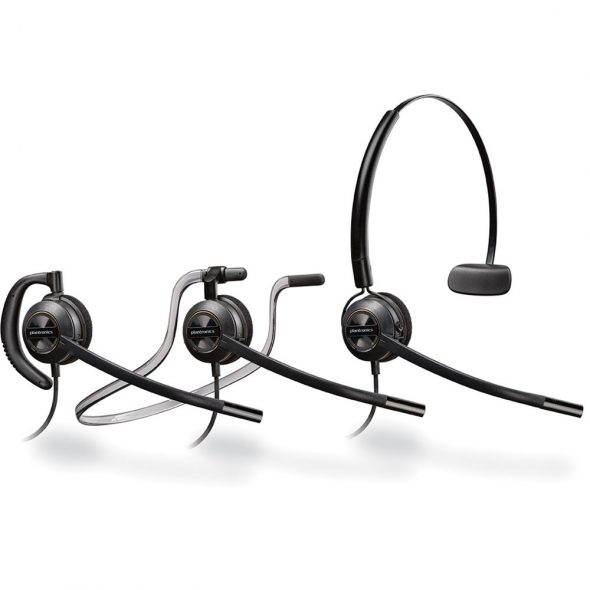 Plantronics is a well-known headset brand that has been producing top of the line headsets for business for years. Plantronics EncorePro HW540 is by far one of the best headsets for business phone in  due to its versatility, quality, and durability. The Plantronics EncorePro HW540 is one of the easiest headsets to use as well as being the first 3-in-1 headset from Plantronics.
You can rotate the headset through different configurations to find the configuration the best suits you. This means you don't have to decide what kind of headset you want before buying ensuring a more stable and secure fit.
The Plantronics EncorePro HW540 deliver clear sound and comes with a noise cancellation as well as flexible microphone making it perfect for office and on-the-go use. The Plantronics EncorePro HW540 is the best business headset and is available at an affordable price Here.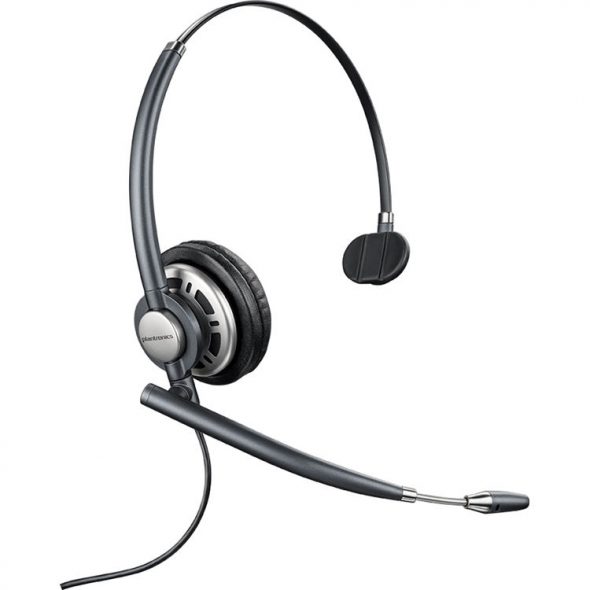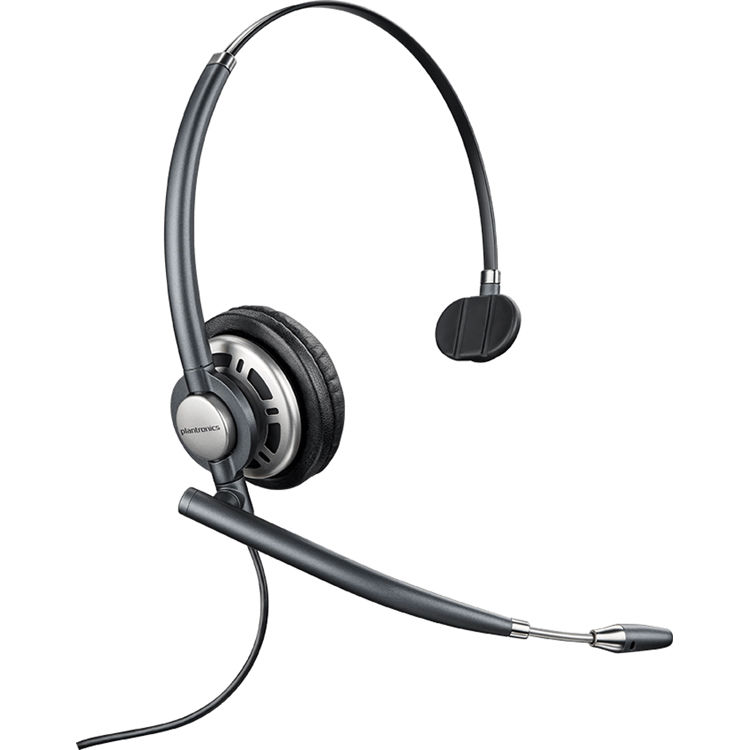 The Plantronics HW710 is another business headset to make it on our list of the best headsets for business phone use simply because of its light weight yet durable design and clear sound quality. The Plantronics HW710 uses mono sound over stereo which is a great move for those who intend use this headset in an office environment.
Using the leatherette ear cushions and wideband technology, this corded headset offers superior sound quality whereas the retractable microphone ensures clear audio quality to make sure your clients never miss a word you say.
What makes the Plantronics HW710 stand out is its design that was made with office use in mind. This headset lets you keep one ear open so that you can hear what your client is saying while keeping up with what your supervisor or anyone else is saying. Thanks to the telescopic noise canceling microphone you don't have to worry about any noise from your surrounding interrupting your conversation with your client. The Plantronics HW710 is one of the best headsets which you can buy Here.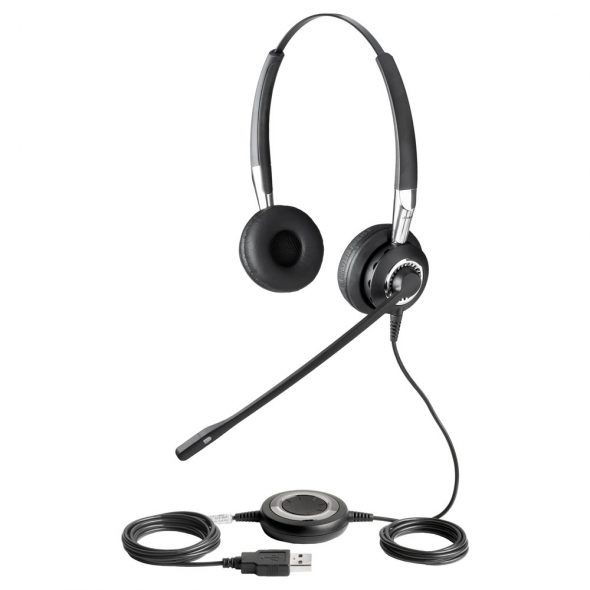 Jabra is one of the finest providers of headsets for business geared towards the working class. Almost all Jabra headsets have impeccable noise cancellation technology but the Jabra Biz 2400 II Duo takes it a step further.
The Jabra Biz 2400 II Duo is designed for office and call center use with a focus on delivering the most noise free experience possible. The leatherette-covered earpieces rest on-the-ears to provide maximum comfort whereas the built-in Kevlar-reinforced cables ensure long term use. What set's the Jabra Biz 2400 II Duo apart from its competitors is its extremely light weight and uses Jabra's ultra-noise-cancellation which is the best in its class. You can buy the Jabra Biz 2400 II Duo Here.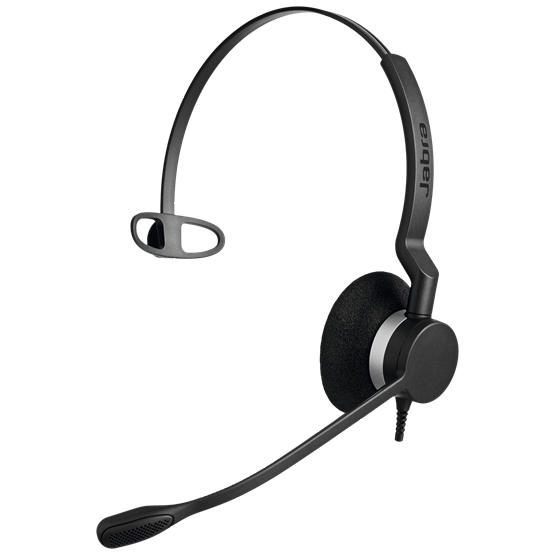 If you're looking for an alternative for the Jabra Biz 2400 II Duo for contact center employees and agents then the Jabra Biz 2300 is by far the best choice available. The Jabra Biz 2300 is designed to last and handle the high-performance environment of contact centers which results in fewer headset replacements while delivering HD audio output.
The Kevlar-reinforced cord is lightweight yet durable and spins a whole 360 degrees as well as having replaceable ear cuffs. In a call center, there are multiple people talking and it's easy for all the noise to reduce the clarity of your own sound as well as making it harder to hear what the customer is saying.
The Jabra Biz 2300 uses HD voice technology to make sure you hear what you customer is saying clearly whereas "air shock" noise canceling microphone filters out any sharp noise like breathing and popping to give your customer a seamless experience. You can buy the Jabra Biz 2300 Here.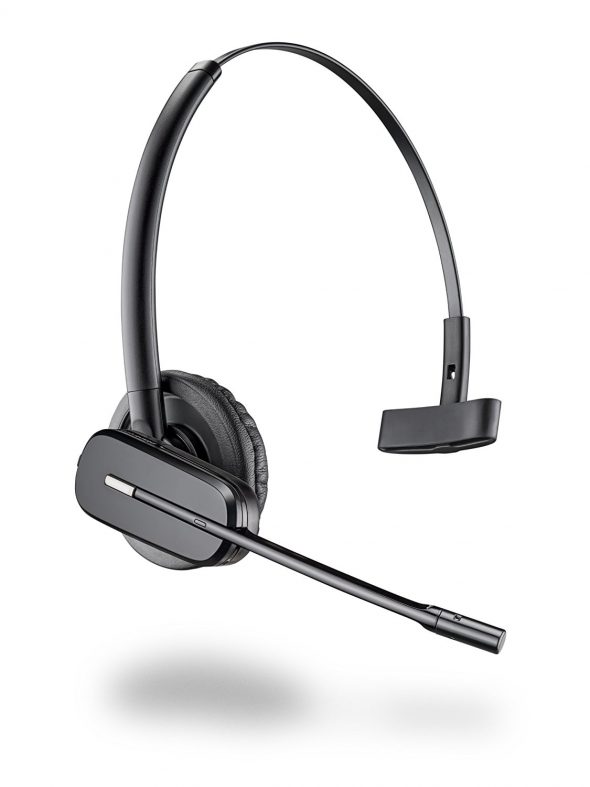 The Plantronics CS540 Wireless Headset offers a lot of quality features that make it a great choice for office use. It provides the user a connection range up to 120m which is comparatively better than the majority of its competitors including those on this best headset for business list. The CS540 is a convertible monaural DECT headset which has easy to use controls, has clear sound output and packs enhanced noise cancellation technology to make it an overall great headset for office use.
Depending on your preference, the Plantronics CS540 Wireless Headset can be worn over the ear or over the head to provide a secure and comfortable fit making it perfect for use while on the go. You can buy the Plantronics CS540 Wireless Headset Here.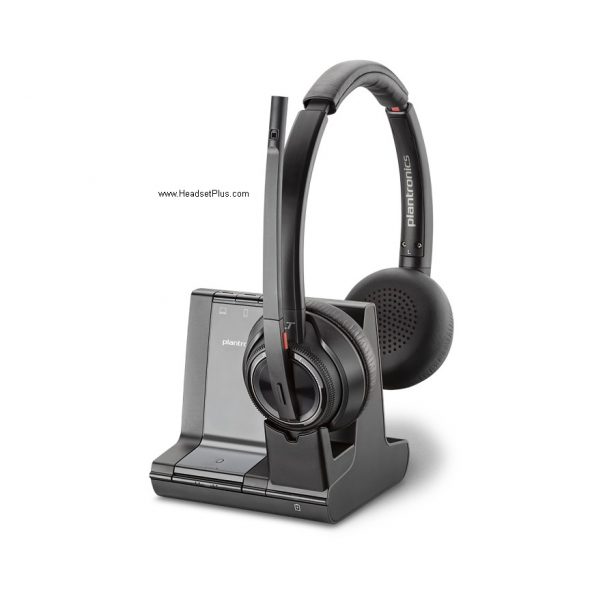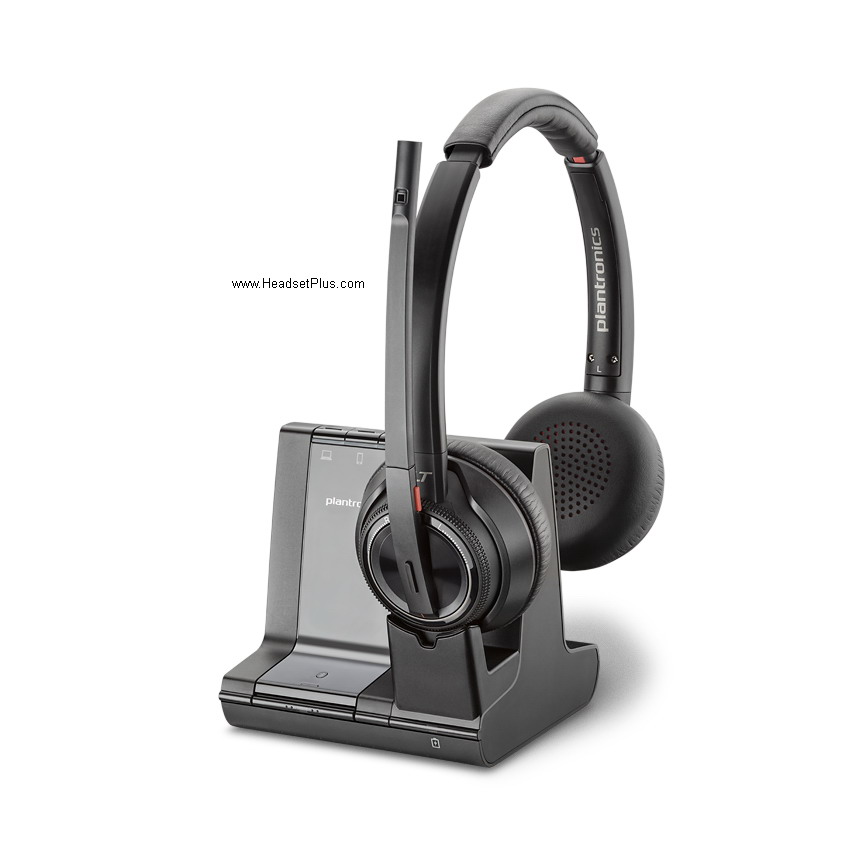 If you're looking for a stylish, portable and long lasting headset for business then the Plantronics Savi 8220 Wireless Headset is definitely worth a shot. The Plantronics Savi 8220 is one of the sleekest and stylish headsets for business on this list as well as having a variety of features like "active noise canceling" speakers that make it such a great choice for business with lot of noise.
Besides being one of the lightest wireless headsets for business available, it also has superior DECT 6.0 technology eliminates interference to make sure the sound quality remain consistent. The noise canceling microphone filters out back noises to deliver a seamless audio quality to your clients making it perfect for use while you travel. Additionally, since the batteries can be replaced in the middle of a call you don't have to worry about having to hang up. You can buy the Plantronics Savi 8220 Wireless Headset at lowest price Here.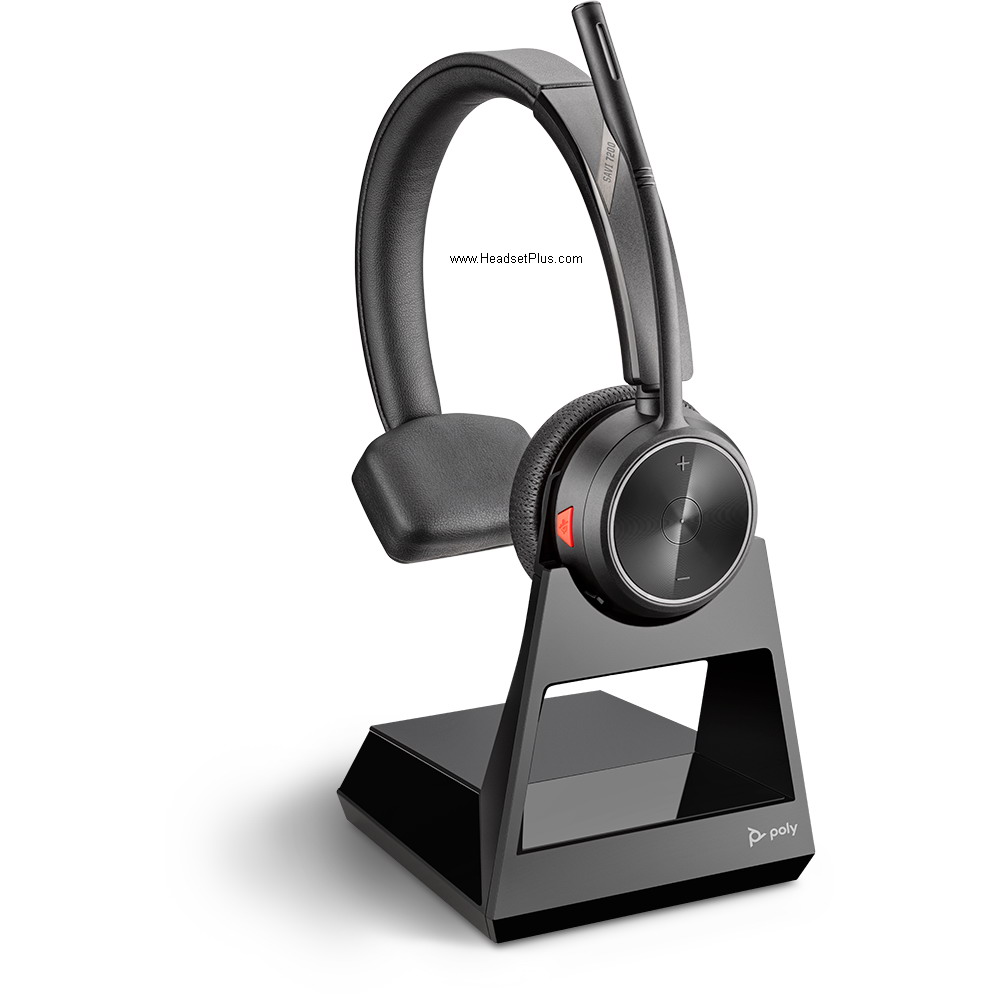 The Poly (Plantronics) Savi 7210 Office is the replacement of the CS510, makig it a nice upgrade with a new and updated design giving it a fresh and modern feeling. Wireless range of up to 400 feet now and a talk time of up to 12 hours with a single charge and the flexible microphone has the well known noise cancelation that can filter out up to 60 percent of the background noise. New and improved over sized speakers, making it really comfortable to wear and use. 
What makes the Poly Savi 7210 Office such a great choice is its ability to detect sound levels above 118 dBA that it eliminates using it anti-startle technology that cancels out all sudden increases in noise even those caused by a fluctuation in signals, thanks to Plantronics SoundGuar technology. This headset is one of the most lightest headsets in the market with a weight of 104g only and compatible with different remote answer adapters, if you need assistance in finding the right one for your needs free to call us. Make sure to order yours Here.
Poly Voyager Focus 2 Office USB-A Bluetooth Stereo Headset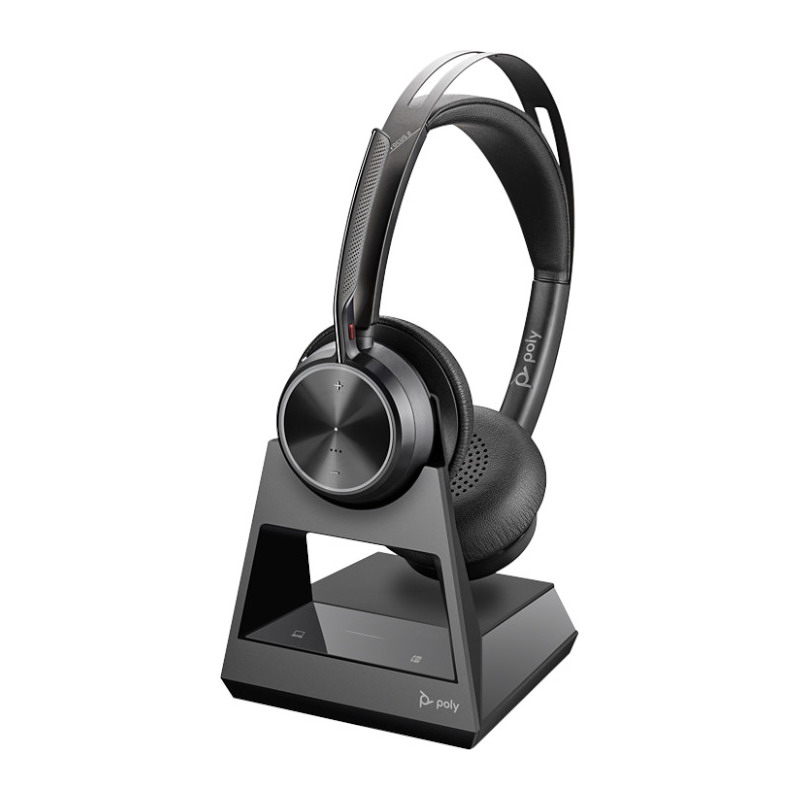 The latest addition from Poly, we got the Poly Voyager Focus 2 Office, this new headset includes the latest Active Noise Canceling technology with 3 different levels of modulation, allowing the user to increase or decrease the amount desired of ANC depending on the place that is being used. Multi connectivity is found as in the previous models, allowing you to use it with your computer, desk phone and smart phone, this headset comes with a carrying pouch as you can take it down the road and keep using it with either your smart phone or tablet. Built in busy light on the sides, very useful to let people know when on a call, smart sensors built in, allowing the user to answer a call by simply putting the headset on, smart microphone boom, that mutes the microphone by bringing the mic boom up, and let the user to wear it in either right or left side. Click here to orders yours today.