Until now there was no "busy light" available for a wired headset of any brand (Plantronics, Jabra, VXi, etc) until now. Kuando has come up with a an RJ-9 adapter in nomination with a tower stand busy light that will notify the users/co-workers around you when you're on the phone.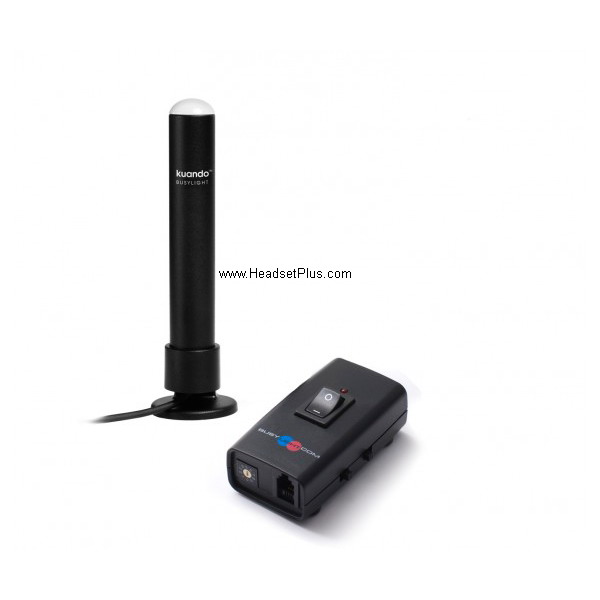 This Kuando Busylight will work with just about any desk phone (without any headsets), any corded headset, as well as any wireless headset.  It's compatible with any brand of headset including Plantronics, Jabra, GN Netcom, VXi, sennheiser.   As long as the headset uses the standard RJ-9 jack, it will be compatible.  It's also compatible with phones that have "direct connect headset jacks" such as Avaya, Cisco, Nortel, Polycom just to name a few.
Needing a busy light for just your office phone, this will work too!  Just plug the included adapter into the handset/receiver jack of your telephone, then the handset into the adapter, now have a busy light for your office phone!