HeadsetPlus.com's Best Android Headsets with Mics
When you are looking for the best Android headphones with a mic, you are probably looking at any number of details to figure out which one is the best for you. The truth is, though, that across the spectrum of high quality headphones for Android devices, you really just want three things: comfort, quality, and low price. After all, what good is a set of best quality wireless headset if they leave your ears red from the discomfort? What good is a set which produces a static-y sound from the interference? And who really wants to spend $200 just for a set of headphones for casual, everyday use?
We thought so. This is why, when you shop around HeadsetPlus.com, you will encounter many great options from many great companies. Some are meant for business use while others are meant just for personal. Some are wireless while others aren't. But if you want a top-of-the-line wireless headset with a good mic for an Android phone or tablet, you should start with these two models. These are a couple of our favorites because they both come packed with a lot of technical features for high quality calls, both sending and receiving, as well as great comfort options and some of the most affordable quality office wireless headset prices that anybody can take advantage of.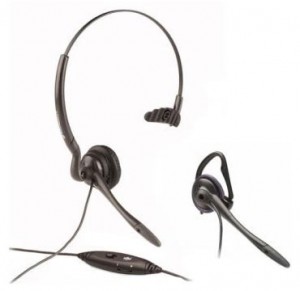 Top Spot: Plantronics M175 2.5mm
The M175 from Plantronics is almost certainly the superior option of the pair being highlighted here for this article. Plantronics has always been a leader in high quality headphones for Android devices as well as other companies such as Blackberry, Microsoft, and the Apple iPhone. But of all the different types listed here on HeadsetPlus.com, this one is easily our favorite. Many features are packed into this handy set which ensures that it has the highest quality of sound you can find.
The headphones are noise-canceling, so you will never have to move into a quieter area when you have to take a call. Capable of blocking out background conversations which can get in the way of having a productive phone conversation, you are practically guaranteed to enjoy a great experience with using these headphones. The M175 model is a wired headset with volume controls mounted directly on the wire for quick access to the volume control functions. This can prove quite valuable for protecting your hearing in the event of sound spikes and "startle" noises.
The microphone on this headset is one of the highest qualities on the market right now, making the M175 the best earphones with a mic for the Android marketplace. You are guaranteed to have clear reception on the other end… as long as you have a phone signal, of course. However, in the event that the basic position of the mic is not suitable, these headphones do have microphone adjust to fine-tune the quality of your voice. The M175 is also versatile, as it comes with an optional ear loop attachment for a greater sense of style. Normally retailing at $64.95, these headphones are available on HeadsetPlus.com for $39.95.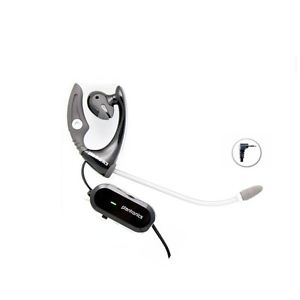 Second Spot: Plantronics MX500c 2.5 mm
The second candidate for the best Android headphones with a mic is no slouch. A model from Plantronics as well, the MX500c does feature several options that some argue make it more comfortable than the M175 and have a higher sound quality. One of the biggest features that many users of this set of high quality headphones for Android cite is the wind-noise reduction technology built into the system. The MX500c has technology which actually reduces the sometimes disastrous impact of wind on the overall quality of your voice. Have you ever found yourself straining to hear somebody talking to you, but their voice is drowned out by the howl or whistle of a stiff wind? These headphones alleviate that.
Another feature which many users enjoy is the Flex Grip. Unlike the M175, which has options but nothing specific towards comfort, the MX500c is automatically given Plantronics' Flex Grip design. This allows the headset to remain snug on your head without being uncomfortable or headache inducing.
What makes the MX500c so appealing to so many people is the great amount of movement associated with it. This particular headset with a good mic for Androids was made specifically for wireless phones, so it's not a huge drain on your battery and allows for a wider range of movement. You are able to position the mic wherever you want it, and the interchangeable pivoting voice tubes mean that MX500c can compete against the M175 for call quality. But most impressive of all is the price. Normally retailing for $44.95, this headset is available on HeadsetPlus.com for $39.95, the exact same price as the M175. So while not the better deal, all the features on this set of high quality headphones for Android devices makes it another serious set with a look.
Shop Around
There are so many other great headsets with good mics for Android out there, but we do like to think that we are the most comprehensive listing for high quality Bluetooth headsets on the market. Dealing in everything from Cisco to Bluetooth, we have hundreds of headphones available for review and purchase. These two pieces, which we consider the two best Android headphones with mics on the site, are really just the tip of the iceberg. Browse around some more of the site and see for yourself if there are any you think would serve better for your Android device for business or personal use.
Ask Around
HeadsetPlus.com has been around for several years, and we are one of the Internet's leading suppliers of high quality cordless office phones and Bluetooth wireless headsets with the best sound quality for personal and business use. Check out our listing and contact us for any information about shipping costs both domestic and international as well as how we do business. Our representatives are standing by to answer all your questions.