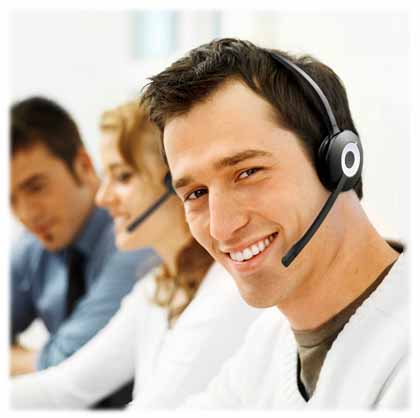 Office Headsets – Can You Find Quality and Affordability?
 We all know it very well – quality and affordability rarely go hand in hand. Yes, there are plenty of people out there trying to tell you their product is not only cheap, but is also of very high quality. Oftentimes, though, once you buy and test out the product you end up severely disappointed.
Everyone is trying to save a buck, especially in an unstable economy. Whether you're a Fortune 500 corporation or a solo-entrepreneur, you want to find the best deal available, especially when it comes to office supplies. You would much rather be putting your money into something more valuable than office supplies, something like a paycheck, for example.
Sure, there are some short cuts that can be taken with certain supplies for your office. But, one thing you don't want to short change yourself on is a top quality but affordable headset. A poor quality headset will make your working day absolutely miserable. You have enough to deal with during the day; you don't need to add a headset that doesn't work properly.
Best quality headsets are supposed to make your work day run more smoothly and allow you to multi-task more efficiently. With a poor quality one, though, you will spend most of your day getting frustrated because you can't hear the person on the other line or vice versa. When you finally get fed up enough, you toss the headset and pick up the telephone receiver, annoyed because you could be filing while on this call but all you can do is sit in one place.
This is why it's imperative to find an affordable quality office headset. Is there such a thing as a good, cheap office headset, one under $200.00? Here are some of the best cheap headsets with mic on the market today: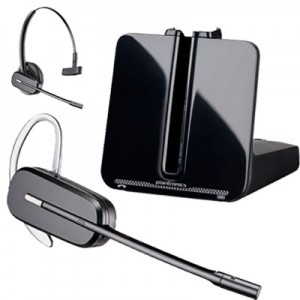 1.  Plantronics CS540 Wireless Headset Bundle Package
 If you're looking for a good, cheap headset, this is one of the best. Plantronics is pretty much the king of headsets. Theirs is the standard others try to achieve. This wireless headset is only $199 depending on where you buy and any sales or discounts available.
Plantronics knows that even when you're on a budget you want to be comfortable and stylish, which is why they offer three different ways to wear this headset. You can wear it over your head, which will give you some major stability if you're moving around a lot while on the phone. You can also wear it over the ear which looks very stylish and professional.
The best quality headsets below $200 with mics will allow you to be mobile, and that means not just getting up from your chair, but also walking around and being able to accomplish tasks. With this affordable quality headset from Plantronics, you can do work up to 350 feet away from your desk, giving you the freedom to multi-task!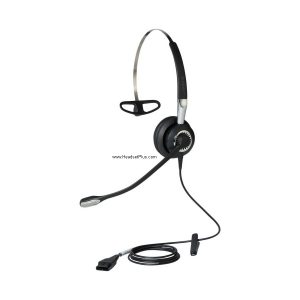 2. Jabra Biz 2400 II QD Mono Noise Canceling Headset 
This Jabra Biz 2400 II headset is one of the most affordable quality "high end" headsets around at under $149. The noise canceling technology allows for great voice transmission so your listeners will be able to hear you clearly without the background with amazing, quality sound at an affordable price.
The Biz 2400 II headset has Kevlar re-enforced cord, so it doesn't easily break.  Jabra so confident that this headset is so well made, it provides you with a 3 year warranty.  with no tricks or fine print at the bottom of the contract. They are determined that you will love your affordable and quality Jabra headset system.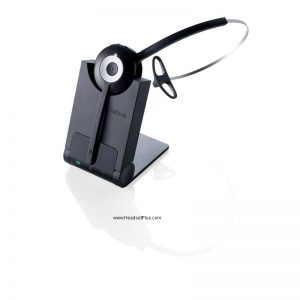 3.   Jabra Pro 920 Mono Wireless Headset System
Jabra has done something wonderful in offering a good, cheap wireless office headset for the average employee. Whether your hearing has begun to diminish because of age or because of blasting your radio, it's something that can get in the way of doing your job efficiently. Thankfully, Jabra has made this wonderful Jabra 920 wireless headset that is "pro" quality headset.
The technology used for this quality, affordable office headset cancels out any noise from the outside, which anyone will concur is a great feature. You've probably noticed it yourself, but it has been scientifically proven that you can't listen carefully to two things at once. Your brain actually has to decide what to listen to when there are multiple sounds. If you're trying to hold a conversation over the phone and there is a lot of background noise around you, it can be very difficult to listen to the person talking to you. With this affordable quality headset, at just under $180.00, outside noise is canceled out, and you can clearly hear the person with whom you're conversing.
When it comes to something as important like top quality Bluetooth office headsets, whether it be a corporate office or a home office, don't go for second best. Don't go for low quality. There are affordable quality headsets on the market. Instead of buying something based solely on the manufacturer's word, take some time to do a little bit of research. Read the online reviews. They are insightful and helpful and will tell you whether a particular headset is right for you or not. Remember, one product is not right for everyone. What may be great for the neighboring business may not be right for you. After a bit of sleuthing, though, you will find there are many good, cheap office headsets.
So, avoid the frustration of being stuck at your desk all day. Try one of the above-mentioned affordable quality headsets, and you'll find your work day becoming much more efficient and enjoyable.